Imagine a Greek Easter Holiday Yacht-Charter sailing aboard a luxurious yacht with your family and friends through the beautiful waters of Greece. You'll sail and explore the Greek coastlines while enjoying delicious food, unique architecture, and age-old customs. In 2023, Greek Easter is celebrated on the 16th of April.
Reserve your Greek Easter Holiday Yacht-Charter soon and participate in a memorable celebration.
Favorite Greek Easter Holiday Yacht-Charter Boats
Greek Easter traditions blend with a relaxing cruise in the Argosaronic Gulf on a festive holiday charter. Enjoy a holiday full of festivities and authentic local customs and traditions. Taste delicious typical Easter dishes and enjoy the most solemn yet joyful time of the year.
Click on each link below for more information about the yacht.
101-foot Admiral motor yacht sleeps up to 12 guests in 6 staterooms.
92-foot Torgem motor yacht sleeps up to 10 guests in 5 staterooms.
82-foot San Lorenzo motor yacht sleeps up to 8 guests in 4 staterooms.
56-foot Lagoon sailing catamaran sleeps up to 10 guests in 5 cabins.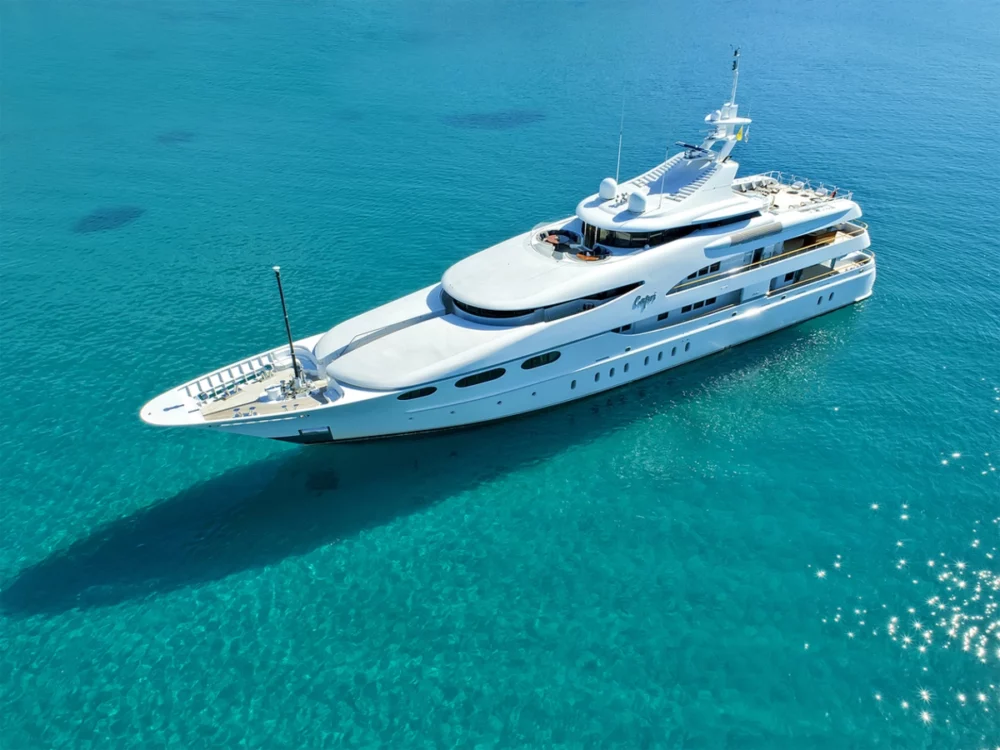 What makes a Greek Easter special?
The weather. It is an ideal time of the season! The weather is warming up, the seas are calm, and spring is blooming.
The festive atmosphere. Each day is different during Holy Week. What's more, the atmosphere is fantastic – on each island in the evening, you will hear the church bells tolling and feel the energy as the locals celebrate.
The traditions. On Good Friday, a candlelit funeral procession takes place in every church. The procession takes place outside, with everyone holding candles. On the night of Holy Saturday, fireworks light up the sky, and the atmosphere becomes festive. The restaurants open up after midnight. Then, it's time for the Greek Easter egg-cracking tradition, where each person picks an egg and clinks it against someone else's egg. The participants say to each other: "Christ has risen!"
The food. Like most Christian holidays, food plays a significant role during Greek Easter. On Easter Sunday, the traditional spit-roasted lamb is cooked for hours. The aroma permeates the streets, and music and singing can be heard everywhere. You can even enjoy a traditional Greek Easter dinner aboard your private yacht.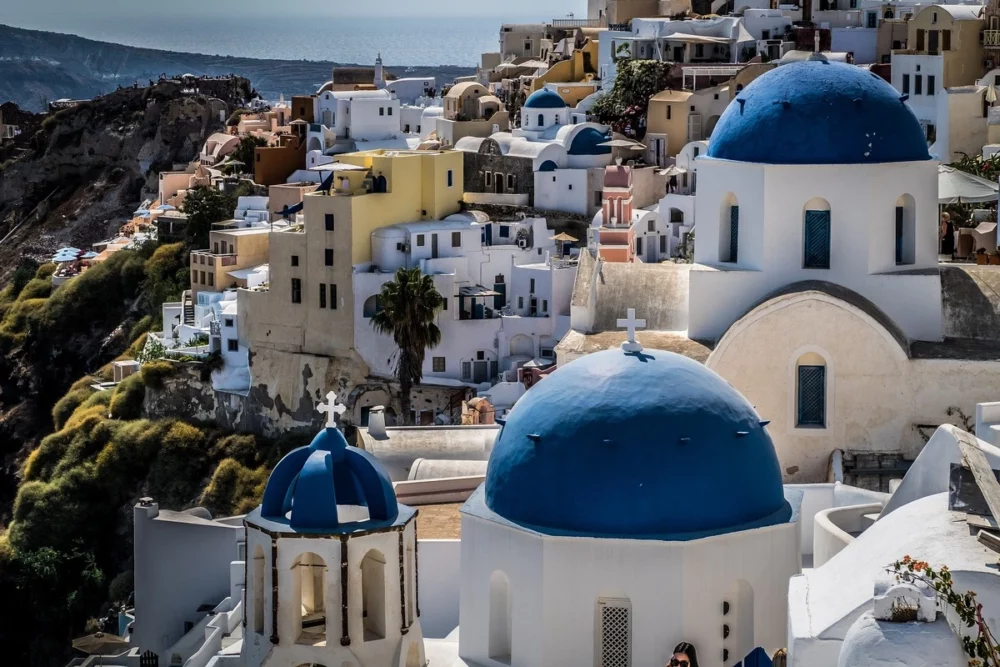 Who should go on a Greek Easter holiday yacht charter?
You should go on a Greek Easter Holiday yacht-charter if you want to:
Enjoy a vacation that is both relaxing and adventurous
Experience the Greek Easter weekend like a local
Look into the many traditions and religious customs surrounding the Greek Easter holiday
Participate in authentic celebrations
Visit the islands when the wildflowers are blooming and the hillsides are fresh with new green grass
Indulge in delicious local food and wine
What yacht is right for me?
There are many yachts from which to choose for your Greek Easter holiday yacht charter. For larger groups and families, a more spacious boat, such as a motor yacht, is a good choice. Click on the links below to see examples of motor yachts.
Where can you charter a yacht in Greece?
Book Your Greek Easter Holiday Yacht Charter
Experience the beauty of spring in the Greek Islands. Check about Greek Yacht Charter Specials like on IDYLLE.
Call the professionals at CKIM Group for more information or to reserve your vacation today. 321-777-1707.
Please call us today at 1 (321) 777-1707 or describe Your Vacation Vision to help you plan your fully-crewed private luxury yachting vacation! Inquire as soon as possible about your custom, crewed yacht charter.
You make the memories. We make the arrangements.