Newport with Woods Hole Itinerary: Relaxing on your Charter
This sample Newport with Woods Hole Itinerary, prepared by Captain Meagher, combines history, seafood, island life, and shopping. Enjoy jet skiing, seals, and fresh seafood while relaxing on your private yacht.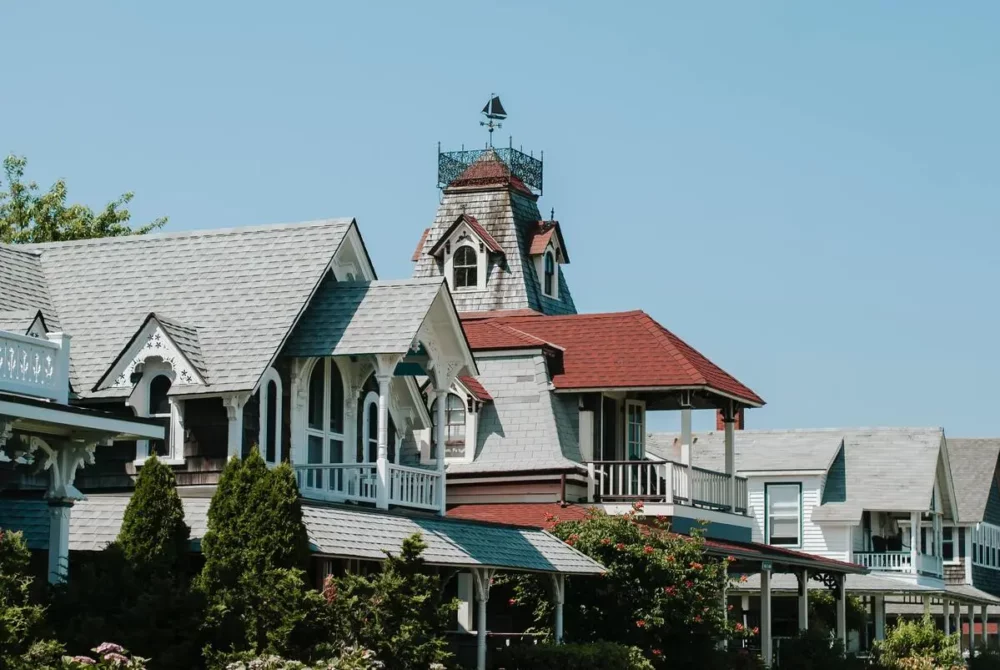 Day 1 | Newport / Cuttyhunk
Welcome aboard your luxurious yacht as you embark on your Newport with Woods Hole adventure. Once you've settled in, depart from Newport and set sail for Cuttyhunk Island.
Departing Newport Harbor, you'll be captivated by the vibrant sailing scene. As you cruise along the harbor, you'll pass by colorful sailboats of all shapes and sizes. You'll also get to witness the skill and grace of the local sailors as they easily maneuver their boats.
Newport proudly holds the title of the sailing capital of the East Coast. It has hosted America's Cup for an incredible 126-year winning streak. As you bid farewell to Newport, you'll pass by iconic mansions like the Vanderbilt estate known as "The Breakers."
Cuttyhunk Island
Your Captain will take you through Block Island Sound into Buzzards Bay. Arrive at Cuttyhunk Island.
Situated as the westernmost island in the Elizabethan Island chain off Cape Cod, Cuttyhunk offers many exciting exploration opportunities. In addition to a scenic sunset spot, this charming island provides a sheltered haven for water sports enthusiasts.
Activities on Cuttyhunk Island
Scenic Exploration: Cuttyhunk Island is a small island perfect for leisurely walks or bike rides. Take the time to stroll along the picturesque shoreline and admire the stunning coastal landscapes.
Water Sports: The island provides ample opportunities for various water sports activities such as kayaking, paddle boarding, or fishing.
Spectacular Sunsets: Cuttyhunk Island boasts a reputation for its breathtaking sunsets.
Wildlife Watching: Watch for wildlife during your time on Cuttyhunk Island. Seals can often be spotted lounging on the rocks or swimming in the surrounding waters.
Relaxation and Serenity: Cuttyhunk Island is known for its tranquility and peaceful ambiance. Take advantage of the island's serene atmosphere to unwind, rejuvenate, and embrace a slower pace of life.
Local Cuisine: Sample fresh seafood dishes like lobster or clam chowder.
Day 2 | Cuttyhunk / Woods Hole
On day two of your Newport with Woods Hole itinerary, set sail from Cuttyhunk Island to Woods Hole. As you navigate the waters near Woods Hole, watch for the playful seals that often congregate at Gull Island.
Take some time to explore the village, known for its esteemed scientific institutions, such as the renowned Woods Hole Oceanographic Institution.
Stroll along the charming streets lined with quaint shops, inviting cafes, and vibrant galleries, where you can find unique souvenirs, locally crafted artwork, or immerse yourself in the lively atmosphere of this coastal gem.
Day 3 | Woods Hole to Martha's Vineyard
As morning arrives, set course for Martha's Vineyard. This leg of the journey offers a scenic cruise along the Northside of the Elizabethan Islands, taking you through the beautiful Woods Hole passage. By lunchtime, you'll arrive at the captivating Martha's Vineyard.
Once there, immerse yourself in the vibrant atmosphere of Vineyard Haven or Edgartown, renowned for its excellent shopping options and fine dining establishments.
You can take a private tour for a more personalized experience or explore the island at your leisure. Discover the numerous fine art galleries, take scenic walks, and enjoy the lively nightlife. Martha's Vineyard is a beloved retreat for many celebrities and political figures, adding glamour to your visit.
Day 4 | Martha's Vineyard to Nantucket
Embark on the southernmost route leading to Nantucket. This unmarked channel is the historical path for whaling ships and is still used by Nantucket's modern fishing fleet. As you travel this route, keep your eyes peeled for seals, sharks, and even whales. Nantucket Island once stood as one of the world's premier whaling ports, and its cobblestone streets, crafted from ship ballast and charming Captain's homes are constant reminders of its rich maritime heritage.
Days 5 and 6 | Nantucket Island
Nantucket is an island paradise that deserves more time for exploration and enjoyment. Take the opportunity to delve further into the island's wonders and relish its pleasures. You can opt for local cruising on the yacht's tender, uncovering hidden gems and corners that make Nantucket exceptional.
Day 7 | Nantucket to Newport
You can set sail for it if you want to return to Martha's Vineyard. Or, if you wish to explore Newport, consider departing from Nantucket at 4 am for a lunchtime arrival in Newport. This will allow ample time to discover the charm of Newport, its historical sites, and captivating scenery.
Please note that this Newport with Woods Hole Itinerary is a sample. We will work with you and your group to customize an itinerary based on your interests and desires.
Suggested Yachts
Here are a few yachts that are available in New England.
Please call us today at 1 (321) 777-1707 or describe Your Vacation Vision to help you plan your fully-crewed private luxury yachting vacation! Inquire as soon as possible about your custom, crewed yacht charter.
You make the memories. We make the arrangements.