Amorgos
One of the most impressive Cycladic islands, Amorgos is the easternmost island of the Cyclades Island group. It is also the closest island to the neighboring Dodecanese island group — however, it is far from Athens. Thus, it isn't overrun by tourists and cruise ships. Since parts of the island reach considerable heights above sea level, you'll have superb views over the Archipelago of Lil Cyclades.
Places to see:
The town of Amorgos, Chora, is genuinely Cycladic. It is a beautiful village at an elevation of 400 m in the center of the island. A 13th-century Venetian castle dominates this medieval mountain village. The castle is on a rock that stands above the village of Chora like a protecting structure. The massive rock is almost 100 m high, making the castle a well-worth visit but a hard climb up.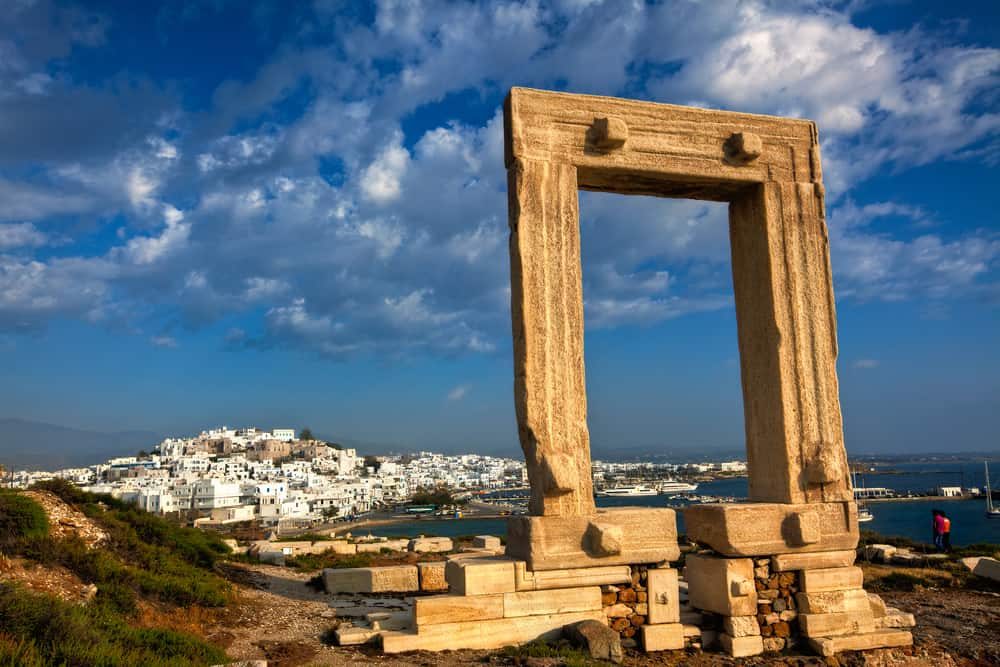 Langada (Lagada) is one of three picturesque hillside villages located 20 km north of Chora. This genuine Greek village has traditional Cycladic architecture, narrow alleys, and small churches.
The Monastery of Hozoviotissa is the second oldest monastery in Greece, located on the eastern side of Amorgos. Constructed in 1017 and renovated in 1088, it is hanging on the side of a cliff of Mt. Profitis Elias, 300 m above the ocean. It was built to honor Grace of Panagia (the Virgin Mary), the island's patron saint.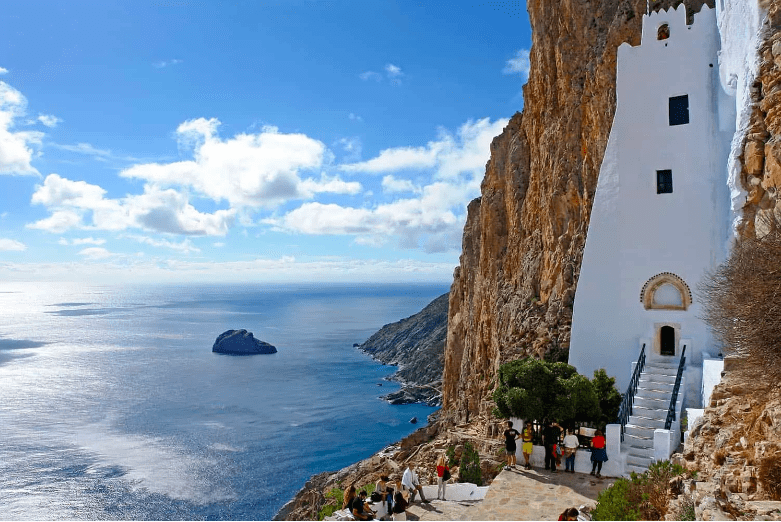 Things to do:
Hike. Amorgos boasts many beautiful walking paths. These paths are also called "The Blue Paths" because whatever trail you walk has fantastic views over the Aegean sea.
Try the local raki. Many local tavernas and restaurants serve this grape-based liquor.
Go to the beach. Amorgos is a fantastic place for total privacy. Nudism is standard on some beaches on Amorgos, which are ideal because they are so private. Agia Anna is a naturist beach accessible through a path down the monastery.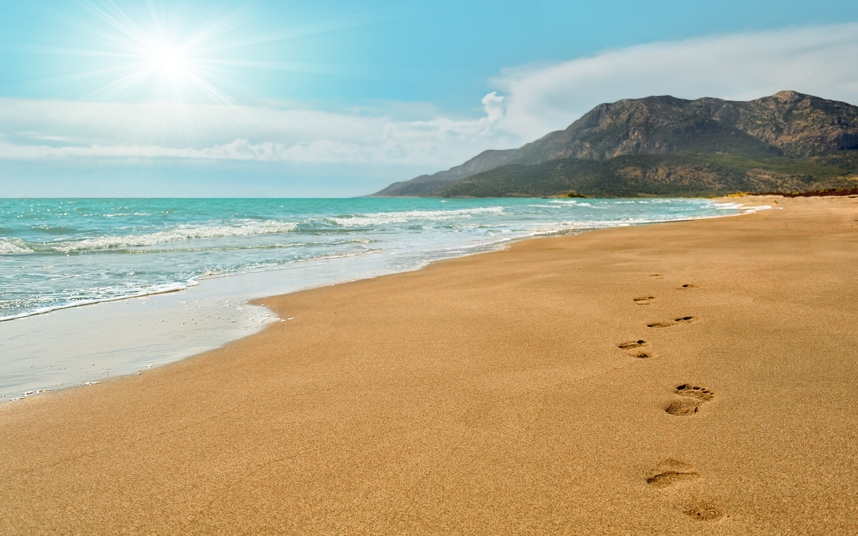 Party. Aegiali (Giali) is northeast of Chora and has an authentic atmosphere and traditional character. It's a popular nightlife spot on Amorgos.
Celebrate. The religious feasts and festivals of Amorgos and all the Cycladic Islands are deeply rooted in connection with the Greek Orthodox Church. Although major holidays are prime time for festivities, they occur throughout the year. Locals organize them, and visitors are encouraged to participate. The festivities are a great way to try delicious local specialties, dances, and traditional music.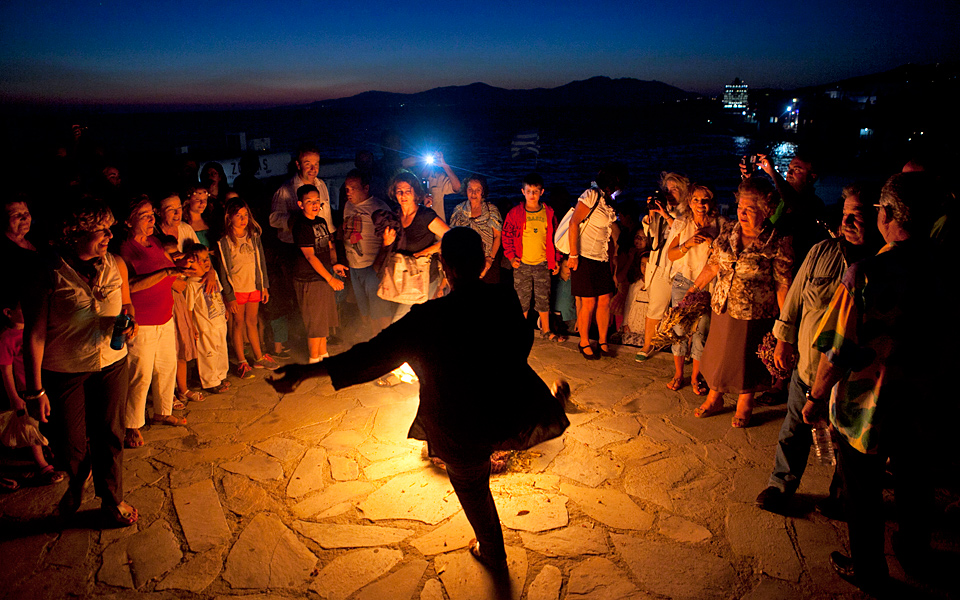 Climate:
Amorgos has a temperate Mediterranean climate. The winter is relatively mild, with powerful winds. The summer is hot, with the cooling north winds, "Meltemi," during August. Winter has more rainfall than the summertime.
Gastronomy:
Amorgos is a foodie's delight. Enjoy traditional dishes like Amorgos cheese pies (tyropitakia), Xerotigana (fried pies filled with white beet and fennel), Ladotyri (sheep's milk cheese stored in olive oil, and Patatato (goat cooked with potatoes). Other delicious treats include Psimeni raki (raki – the local spirit – scented and seasoned with herbs) and Pasteli (sesame bar). Not only will you find the local cuisine delicious, but also be reasonably priced.
Please contact us at 1 (321) 777-1707 or complete our contact form to start planning your yacht charter vacation! It's never too early, or too late to inquire about your bespoke private yacht charter.
You make the memories. We make the arrangements.