Syros | A Mediterranean Island Masterpiece
Syros is the island where Greek tradition and Western influence come to a harmonious marriage. Although it belongs to the Cyclades islands, its architecture is more Medieval than Cycladic. Syros is also the capital of the Cyclades.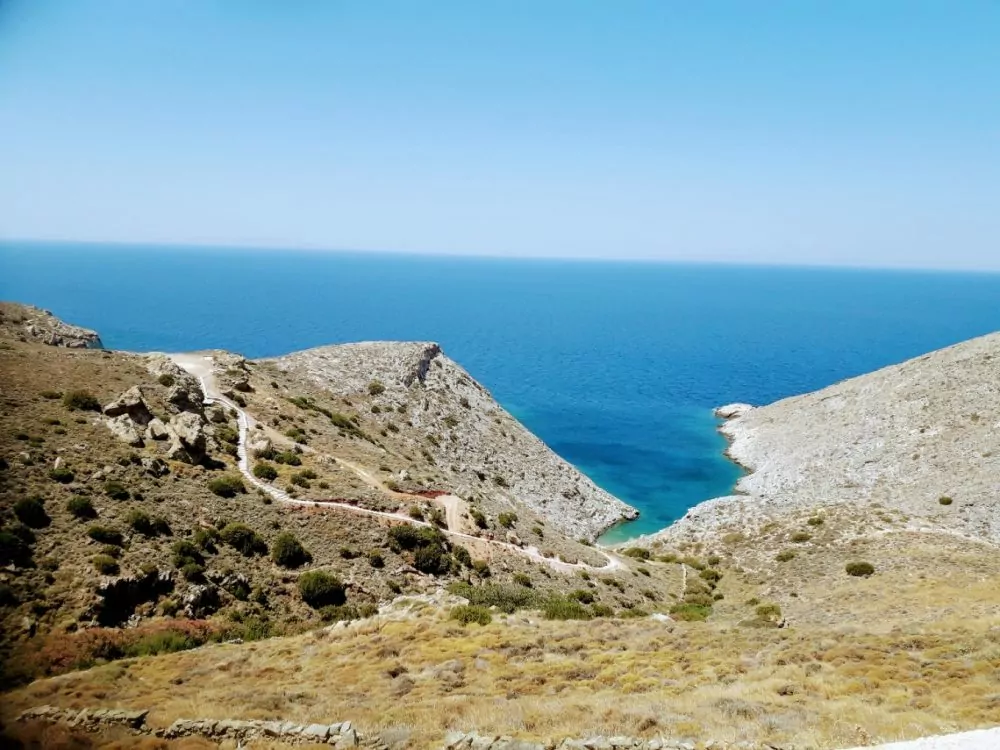 Climate
Syros has a typically Mediterranean climate with mild, rainy winters and warm, sunny summers. Since there is minimal rainfall, the landscape is arid, and most rain occurs from October to March and only amounts to 475 mm per year. The daily average temperature ranges from 10.5 °C in January to 25 °C in July.
Places to See in Syros
Towns and Villages. There are many quaint and authentic villages to visit; however, the most significant towns are Ermoupoli, Ano Syros, and Vari.
The Apollo Municipal Theatre. This theatre was, in fact, the first opera house in Greece.
The Archaeological Museum is housed in the Town Hall in the center of Hermoupolis.
The archaeological site of Halandriani consists mainly of a cemetery belonging to the Early Cycladic period. The 500 graves and the items found here shed light on life during the Early Cycladic period between 2700 and 2000 BC.
The Capuchin Monastery in Ano Syros is dedicated to Saint John. It was founded in 1653 by King Louis XIII of France, and currently, there are no monks in the monastery except the abbot.
The Church of Agios Nikolaos near the port of Ermoupolis. This impressive church was built in the 19th century and has two tall bell towers.
The Church of Resurrection was built in 1870 beside Vrodado Hill, above Ermoupolis. You'll have a terrific view of the neighboring islands of Tinos and Mykonos.
The Industrial Museum of Ermoupolis.
The Monastery of the Jesuits has a valuable library with 6,000 books, ancient inscriptions, icons, and other objects of worship. Inside the monastery, there is the church of Panagia Karlos.
The Museum of Cycladic Art is located in Ermoupolis, near Miaouli Square. It exhibits an interesting collection of Cycladic art and findings from the Cycladic period excavated in Syros and other Cycladic islands.
The Town Hall of Ermoupolis in Miaouli Square.
Vaporia Quarter is a beautiful neighborhood in the port of Ermoupolis and was, in fact, the most important trading quarter of the island in the 19th century.
Things to Do in Syros
Go to the beach. Like most Greek islands, Syros has gorgeous beaches. Some are more organized with sunbeds and umbrellas, while others are more natural and untouched. Beaches to visit include Agathopes Beach, Galissas Beach, Kini Beach, Delfini Beach, Vari Beach, Megas Gialos Beach, Azolimnos Beach, Finikas Beach, Komito Beach, and Ampela Beach.
Water sports. Use your yacht's water toys. Jet ski, snorkel, scuba dive.
Walk. The capital town of Ermoupolis has elegant architecture worth seeing.
Bike. The countryside is excellent for cycling.
Jeep tour. Its northern side has dirt roads and is ideal for jeep tours, especially the road to the village of San Mihalis.
Wine Tasting: Syros has a burgeoning wine scene. Visit local wineries to taste the island's wines and learn about the winemaking process.
Shopping: Ermoupoli offers various shops and boutiques where you can shop for souvenirs, clothing, and unique handicrafts.
Syros Gastronomy
The traditional cuisine on the island takes many different forms, from sweet to savory dishes. Loukoumia (Turkish delights) is most recognizable, made of starch, sugar, and water. In addition to rose flavor, pistachio, almond, and walnuts are common. Halvadopita is another dessert that contains honey, almonds, egg whites, and vanilla.
As for savory dishes, try Aetopita, a pie made of fresh fish and vegetables. Marathopita, another type of pie, combines fennel and other vegetables. Try pork sausages in pies, omelets, or on their own, along with ouzo, tsipouro, wine, or beer.
Local cheese varieties include San Michali cheese, xynotyro, marathotyri, and gruyere.
Please call us today at 1 (321) 777-1707 or describe Your Vacation Vision to help you plan your fully-crewed private luxury yachting vacation! Inquire as soon as possible about your custom, crewed yacht charter.
You make the memories. We make the arrangements.