Agothonissi
Agothonissi – Mediterranean Yacht Charters
Agothonissi, the island of kindness, is a small island near Patmos. Here, the rocky landscape does not allow much plant cover except for some bushes and wild olive trees. Freshwater is scarce. A few rainwater wells and some tankers supply water to locals. Travelers can reach the island by boat from Patmos, Samos, or Lipsi.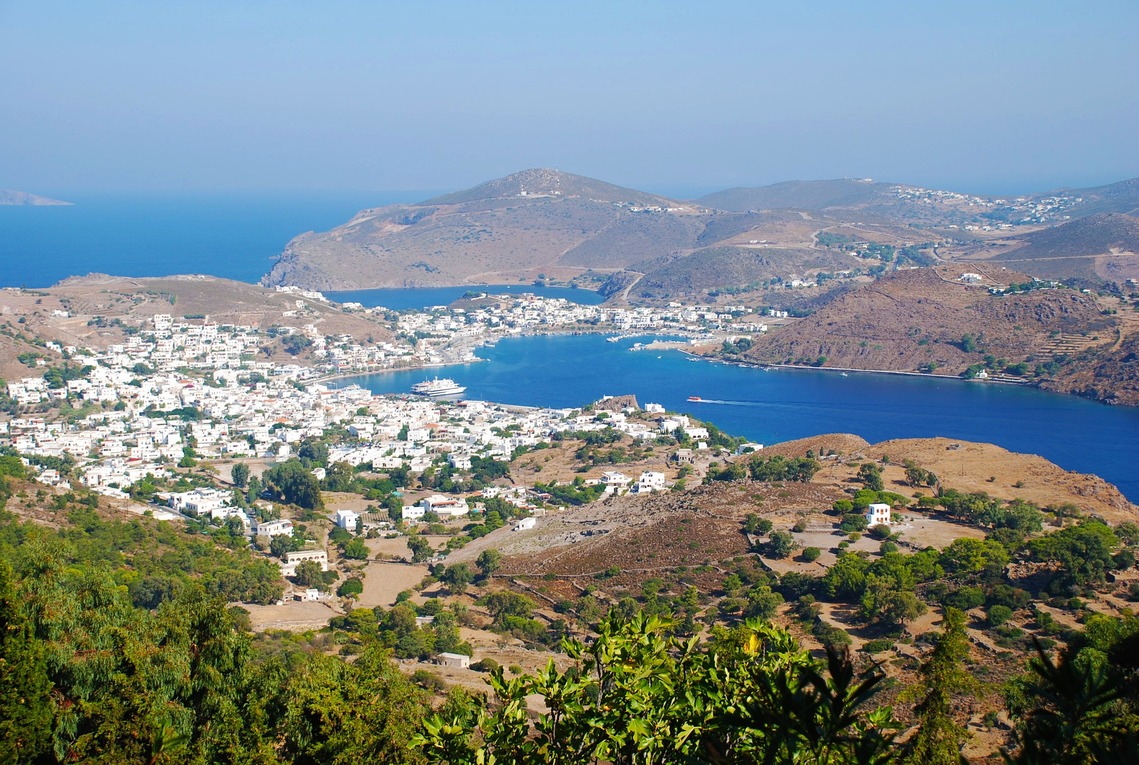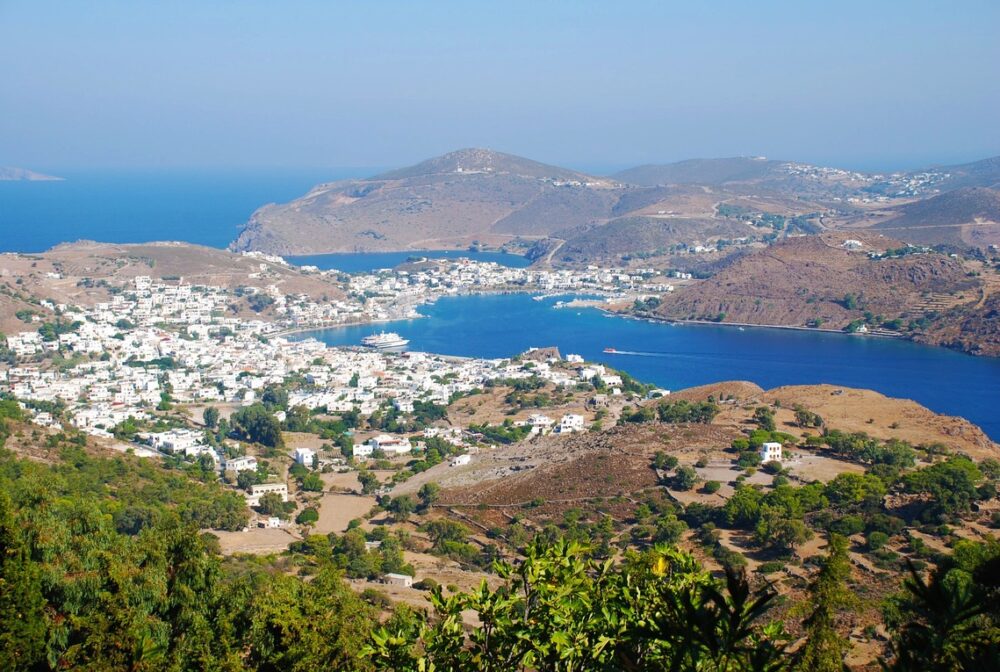 During ancient times the island was called Yetousa. Because pirates frequently attacked the island, it was not permanently inhabited until the 19th century. The first people that settled on Agothonissi (in 1895) were six families from Patmos and Fourni.
Towns of Agothonissi
Agothonissi has three settlements: Mikro Chorio, Megalo Chorio, and Agios Georgios. These towns have taverns with delicious seafood, traditional Greek cuisine, and cocktails.
Mikro Chorio is a very pretty village with whitewashed houses and farmhouses.
Megalo Chorio, the island's largest town has about 200 residents. It is the oldest settlement on the island with stone walls and charming houses.
Agios Georgios is a small settlement between Megalo Chorio and Mikro Chorio. It is a lovely port with whitewashed houses and colorful fishing boats. This town is ideal for relaxing either at the beach or at a seaside tavern.
Popular Attractions on Agothonissi
The Church of Agios Georgios is a beautiful white and blue church with a bell tower. Since it is located above the bay of Agios Georgios, the church offers terrific panoramic views.
The Hellenistic Settlement of Agothonissi is on the northern side of the island in the Kastraki/Maestros area. Artifacts found here include bronze and silver coins, clay bee hives, and water cisterns.
The Tholoi (domes) of Agothonissi are on the island's east side. These structures, which were used as food warehouses, date back to the 11th century.
Popular Activities on Agothonissi
Bird Watching – The European Network of Natura 2000 declared the area a Valuable Shelter of Rare Bird Species. It is a stopping point for many migratory birds coming up to Europe from Africa in the spring. The birds visit again in the fall when they return to Africa.
Hiking – Agothonissi has many hiking paths. While walking, you can see sights such as the Byzantine buildings of the Tholoi, beautiful scenery, as well as pristine beaches.
Snorkeling and Spearfishing – Since the waters off Agothonissi are crystal-clear, it is a perfect place for snorkeling and spearfishing.
Festivals and Cultural Events on Agothonissi
July 27th is a religious celebration to honor Agios Panteleimonas that takes place at the church in his name.
August 15th is a religious celebration held in honor of the Assumption of the Virgin Mary. In addition, the Greeks celebrate with traditional music, treats of traditionally baked bread, pastries, and fresh local meat.
August 29th is a religious celebration to honor Agios Ioannis that starts with treats of figs, grapes, and sea urchins.
Please contact us at 1 (321) 777-1707 or complete our contact form to start planning your yacht charter vacation! It's never too early, or too late to inquire about your bespoke private yacht charter.
You make the memories. We make the arrangements.