Chartering a luxury yacht is the ultimate way to experience a truly personalized vacation. While the destination is of utmost importance, the yacht you choose is equally significant. With so many yacht styles, sizes and amenities, it can be hard to keep things straight. Especially for first-time yachters. To help you understand the differences between luxury motor yacht charters vs. sailing yacht charters, we've put together a quick guide.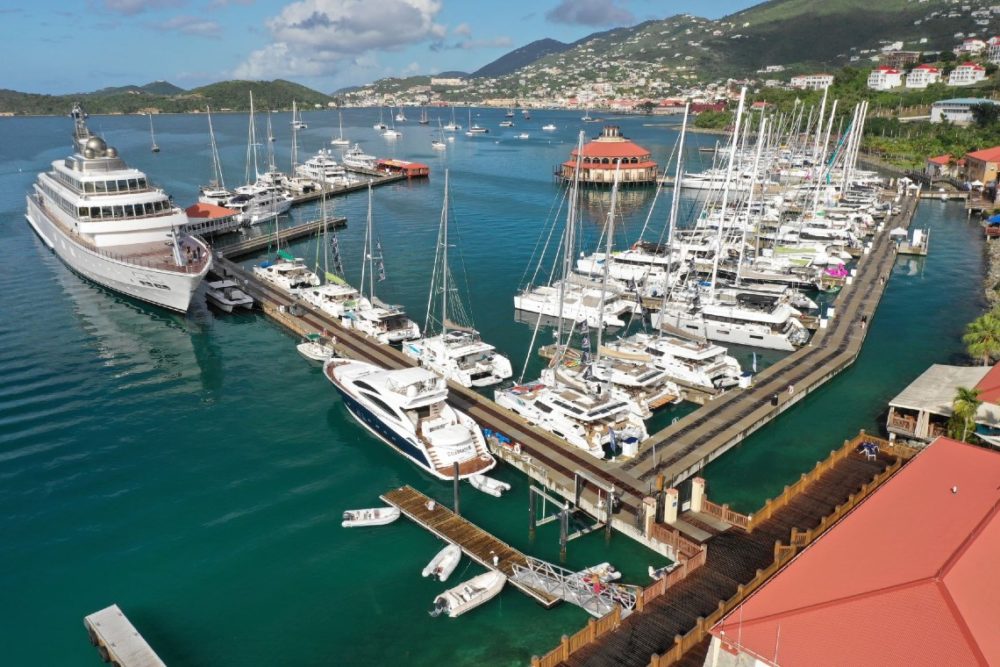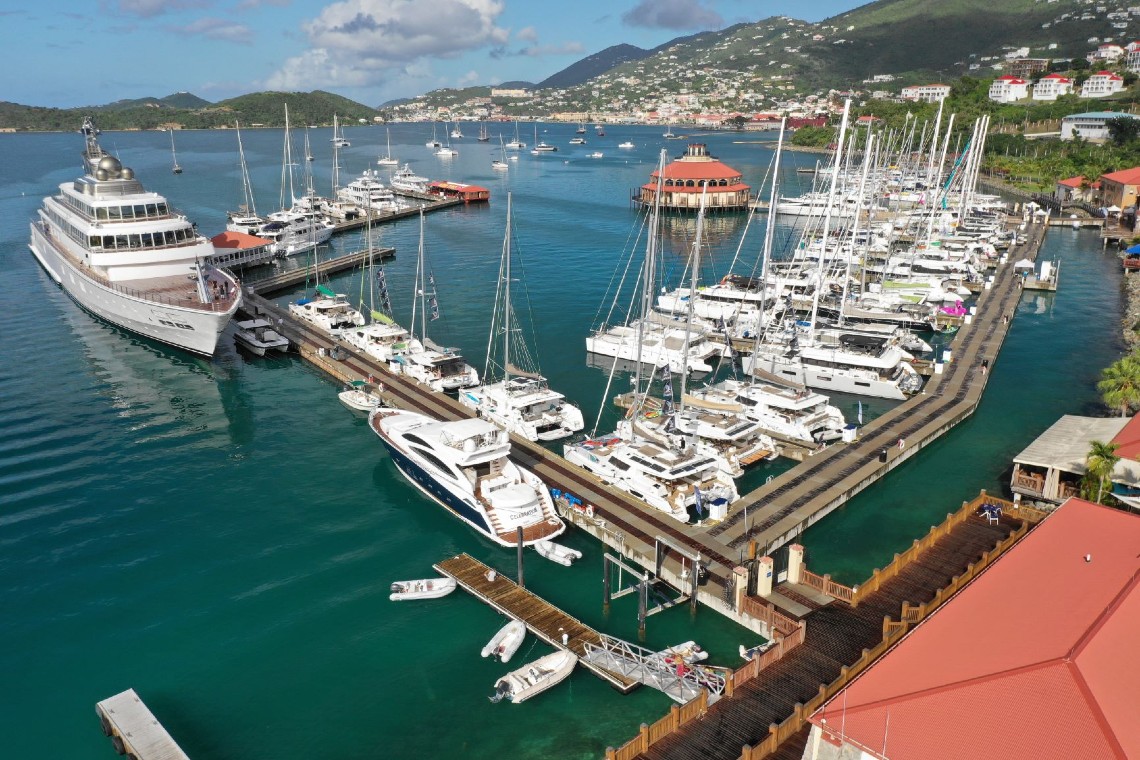 Motor Yachts
Super-Yachts & Mega-Yachts
The highly capable motor yacht can take you on Arctic expeditions, luxurious trips along the Italian Riviera, or snorkeling in the Bahamas. No matter the conditions outside, motor yachts deliver comfort, style, and plenty of room to unwind. Motor yachts are a luxury resort at sea, with many featuring gyms, pools, theaters, and more. Some even have helipads for effortlessly accessing even the most remote locations.
Large families or group vacations among friends can be easily accommodated on super-yachts (78ft+/24m) and megayachts (200ft+/60m). Numerous staterooms and flexible sleeping configurations allow for private spaces and many group gathering areas. Smaller yachts from 40ft+/12m are also great options for smaller groups or couples celebrating their honeymoon.
If you're into water toys, many motor yachts carry numerous tenders from jet skis, to kiteboards, paddleboards, inflatables, and scuba equipment. Additionally, dedicated crew can be requested for instructing and accompanying guests on many water excursions. With the flexibility that comes with a motor yacht, some guests can choose to go fishing, while others can take the tender to shore for some beach time.
Speed is also a great attribute of motor yachts. You can experience more destinations in a shorter time with the power of 40+ knots, and no reliance on the wind. Their sheer size and advanced stabilizers also allow for smooth sailing while underway. Take a look at the luxurious accommodations aboard Superyacht Starship.
Motor Catamarans
Flexible, comfortable, and perfect for cruising shallow waters. That's one way to describe the increasingly popular motor catamaran category. These yachts combine the agility of a smaller boat, with many of the conveniences of a large motor yacht. The dual hulls also allow for a more stable ride while underway. Lack of sails provides a lower clearance for added flexibility in lower passages.
Smaller than most megayachts, catamarans can still typically accommodate groups of up to 12 and offer two or three levels of area for relaxing and dining. Many modern yachts even feature forward cockpit areas for secluded outdoor space in the front of the boat. Couples can easily share these boats without problems. While families can have their space spreading out on the flybridge as well as the main deck.
Motor Catamarans can also cruise at a quick clip, reaching 22-25 knots, depending on the boat and conditions. This allows for easy navigation of groups of islands like the USVI, Bahamas, Greece, and more. You can also get much closer to land in these gorgeous lagoon areas and tiny ports.
Water sports enthusiasts will appreciate the easy access to the water that catamarans boast. Drop anchor and swim, snorkel, or go kayaking within minutes. Most catamarans also carry dinghies or tenders to explore or tow inflatables.
Onboard, the galley and salon are prioritized with wide and easily traversed configurations perfect for gourmet dinners. Front deck areas often feature trampolines for relaxing and breezy sunbathing. What completes the package is the low fuel consumption that comes with the small engines and lighter-weight frames. Catamarans provide the option to enjoy a private yacht charter more economically.

Sailing Yachts
Sailing Catamaran
Like the aforementioned power catamarans, the sailing catamaran yachts offer a very comfortable experience, suited for many top yachting locations around the world. They traverse these gorgeous waters, however, at a slower pace, reaching 9-10 knots per hour, depending on conditions and the boat's engine. This is an important factor to consider when choosing between a motor yacht vs. sailing yacht.
Those in search of true relaxation will appreciate the quiet sailing of these luxury sailing catamarans, a major difference from luxury motor yachts. In addition, sailing enthusiasts can learn techniques and lend a helping hand to the crew if so desired.
Nearly all of the great designs of a power catamaran also exist aboard sail yachts. Flybridges and front cockpits allow for more distinct lounging and sightseeing vistas. As with power catamarans, the water is easily accessed, giving way to hours of water sports enjoyment.
Gliding through the water with two hulls, these sailing catamarans navigate the seas more flatly than traditional mono-hull sailboats, also adding comfort and stability. Also important, sailing catamarans can travel long distances without the need for refueling. Not to mention the lower fuel costs and the smaller environmental footprint this amounts to. A factor to note when choosing between a motor yacht vs. sailing yacht.
Sailboat
A sailboat yacht charter offers guests a truly unique and exciting experience. Most notably, you have the great opportunity to learn sailing terminology, equipment, and maneuvers. You'll be able to participate in the journey while gaining expert knowledge from the seasoned crew.
In addition, you'll love the quiet experience and thrill of being propelled by the wind, just as explorers have been doing for millennia. Activities like fishing, swimming, snorkeling are easily reached from the boat.
Larger toys like jet skis or motorized equipment are however not as readily available. The shape of sailing yachts does limit some storage, typically found on powerboats. However, the captain and crew will do their best to accommodate all guests' preferences and desires.
Traditional sailboat yachts can reach lengths of 220 ft, enabling large groups to charter in total comfort. The large decks, some with flybridges flow elegantly into interior salons. The staterooms also offer great space and amenities for entertainment and dining.
Utilizing the wind for as much travel as possible, sail yachts can travel further distances without the need for stopping to refuel. In some cases, sailboats are the only way to reach very remote islands and blue water attractions. This of course also means very low fuel consumption in comparison to power yachts.
We hope this helps you in choosing between chartering a luxury motor yacht vs. sailing yacht. Please visit our wide array of luxury yachts for charter and let us plan your dream trip today! Call (321) 777-1707.
Please call us today at 1 (321) 777-1707 or describe Your Vacation Vision to help you plan your fully-crewed private luxury yachting vacation! Inquire as soon as possible about your custom, crewed yacht charter.
You make the memories. We make the arrangements.