On June 20-23, 2022, Safe Harbor Newport Shipyard hosted the Newport Charter Yacht Show. This four-day event is for yacht charter professionals such as agents, owners, brokers, captains, and crews. The show is a fantastic venue for the crews to show off their yachts, talents, skills, and personalities to the brokers. Brokers use the information they gather from the show to match clients with boats.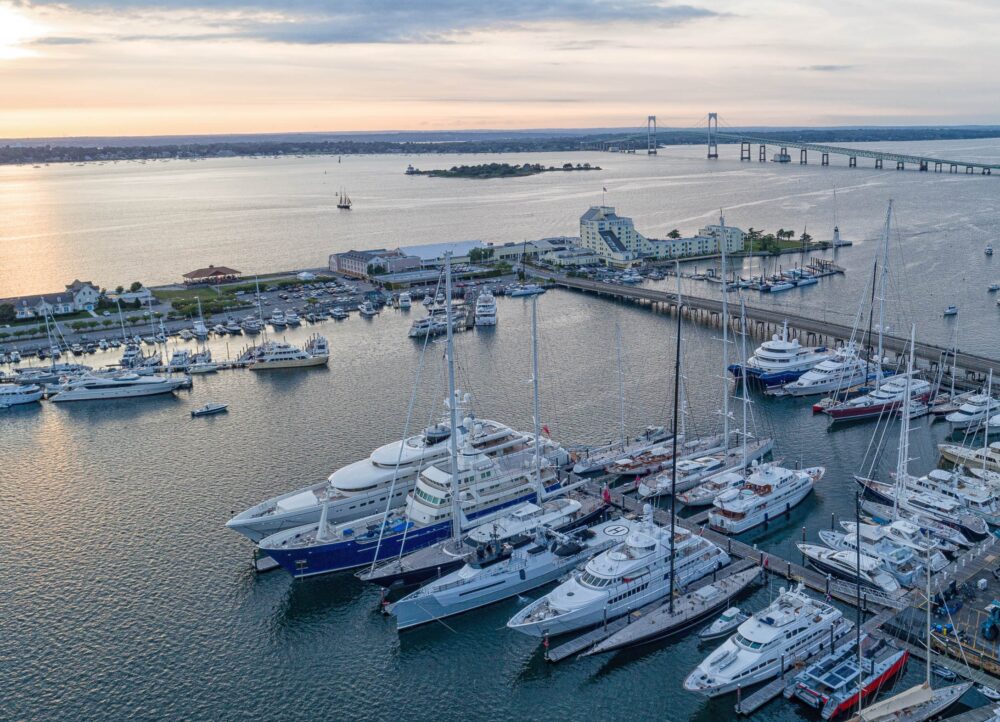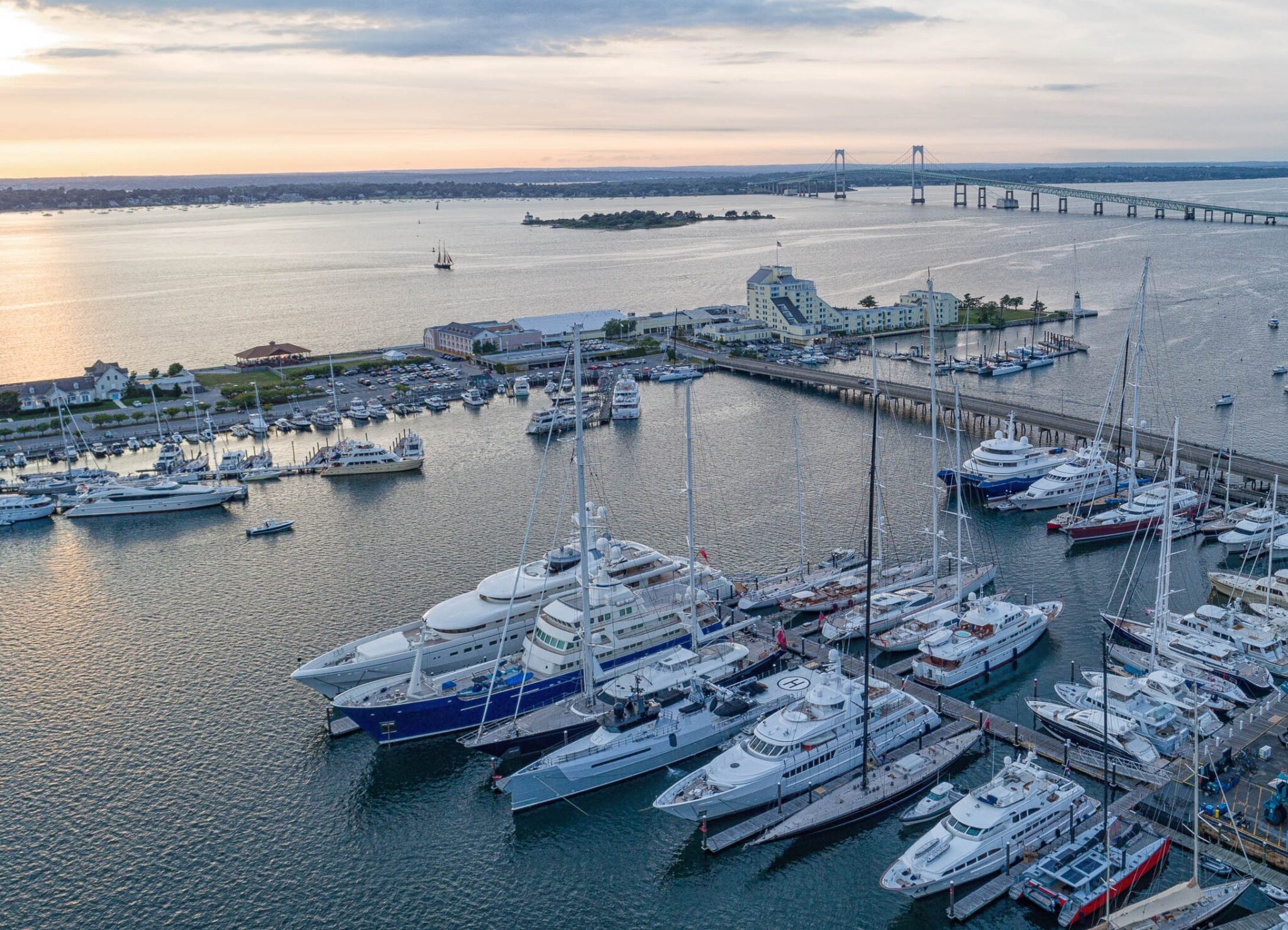 Newport Yacht Show 2022 | The Yachts
This year's Rhode Island show welcomed 11 luxury charter power and sailing yachts ranging in size from 85 feet to 164 feet. While 17 were originally slated, some yachts were unable to attend.
TCB. 164-foot power yacht accommodates up to 12 guests in 5 cabins.
NADAN. 151-foot award-winning classic style Burger power yacht with charm. 9 guests in 4 cabins.
LADY S. Award-winning, cutting-edge 151-foot power yacht. 12 guests in 7 cabins.
NO MATTER WHAT. A brand new 88-foot power yacht built for fun. 8 guests in 4 cabins.
LEXINGTON. 85-foot power yacht. Comfortably accommodates 8 guests in 4 cabins.
MAGNUM RIDE. 102-foot power yacht. Spacious and stylish. 8 guests in 4 cabins.
QTR. Contemporary 116-foot power yacht. 8 guests in 4 cabins.
BELLA TU. Strikingly modern 91-foot power yacht. 8 guests in 4 cabins.
SLIPAWAY (Formerly TRIPLE NET). 92-foot power yacht. Roomy and versatile. 10 guests in 4 cabins.
FREEDOM. 96-foot power yacht accommodates 11 guests in 5 cabins.
ROGUE. A 2021 Privilege Sailing Catamaran
Our Favorite Yachts of The 2022 Newport Charter Yacht Show
Motor Yacht LADY S – Our lunch aboard LADY S was the highlight of the show. From the gourmet cuisine to the experienced crew and gorgeous deck space, we highly recommend a charter with her.
Motor Yacht NO MATTER WHAT – The brand new 2022 88' San Lorenzo is packed with water sports, a swim platform, and a very energetic, young crew. Undoubtedly, there's lots of fun to be had on this New England charter.
Motor Yacht TCB – Chief Stew Brittany was incredibly hospitable, as she's even attended butler school in England. The boat's memorable signature cocktail: "Our Lips are Sealed" (Lemoncello, Goslings, Ginger & Hot Honey) was also a delight. Additionally, TCB won the award for Best Yacht Hop Party – Gilded Age theme.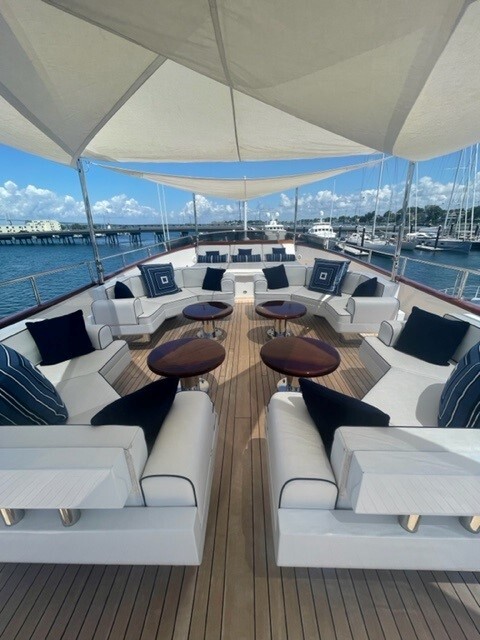 The Events
The show focuses on the charter yachts, the yacht charter industry, and also the services and amenities available to support yachts and their crew. Some of the categories on display included Superyacht Industry builders, electronics, communications, and accessories. Luxury products and destinations were also on display.
During the day, attendees could visit the yachts and see the interiors, exteriors, water toys, and amenities each yacht offers. The evenings were also very busy for the attendees. One night included a yacht hop. Crews were encouraged to showcase their creativity and display their best food and beverages. For the brokers, it was especially important to see firsthand what these crews will do to create unforgettable experiences for their guests.
Crew competitions allowed crews to display their talents: Best Charter Yacht Chef, Tablescaping, and Cocktails. The theme for the competitions this year was "Luxurious Comfort". For the Best Chef competition, chefs displayed their culinary expertise by preparing two versions of the same meal. One was for adults and one was for children. In addition, a special dietary requirement had to be incorporated.
The Competition Winners
All of the yacht crews put forth their very best in each competition, and the results were impressive. This year's Newport Yacht Charter competition winners are as follows:
The 2022 Show Tablescaping Competition winner was LADY S, while the Best Yacht Hop Award went to TCB.
Chef's Competition:
The first-place winner was Chef Alex Flannery of M/Y TCB with his Taco Tuesday entry,
Second place went to Chef Steph Sykora of M/Y FREEDOM. She made a Southern Low Country take on fish and grits.
The third-place winner was Chef Brittany Garcia of M/Y QTR with her Bolivian Tamales (for the adults) and Alfredo Tacos (for the kids).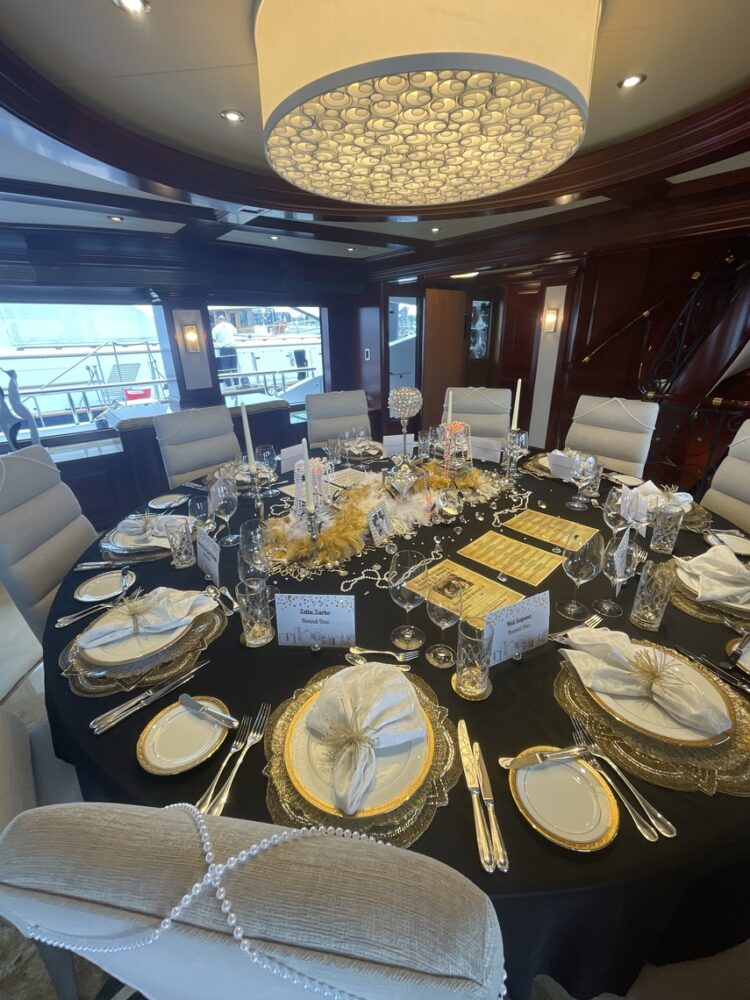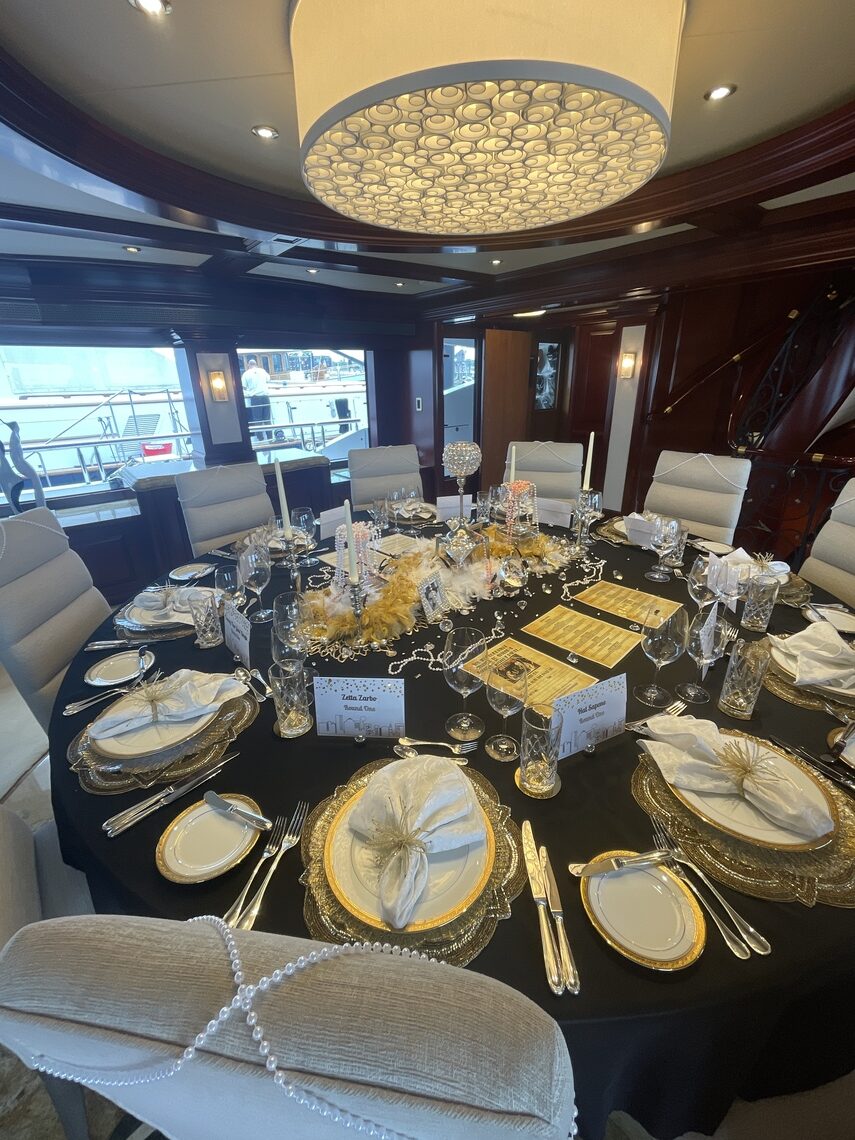 The Signature Cocktail Competition, sponsored by Goslings Rum:
First place was Chef Ranada and First Mate Devon of M/Y LEXINGTON. They crafted a fantastic Tropical Sunset cocktail.
Second place was won by Chief Stew Harriet and Second Stew Chloe of NADAN. They made an Old England Ice Tea.
Third place winner was Chef Ryan and Stewardess Mae from M/Y SLIP AWAY. They created a Wally Special from Wally's Restaurant in Marsh Harbour, Bahamas.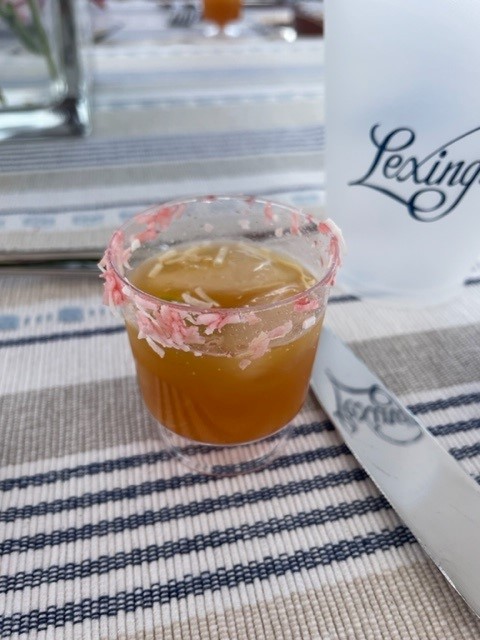 Browse More Newport Yacht Charter Boats
Would you like to cruise on a yacht from Newport? Or anywhere else in New England? View this sample Newport itinerary.
Please call us today at 1 (321) 777-1707 or describe Your Vacation Vision to help you plan your fully-crewed private luxury yachting vacation! Inquire as soon as possible about your custom, crewed yacht charter.
You make the memories. We make the arrangements.