Nine-day Portland to Portland Itinerary
Portland, Maine, is a vibrant city known for its outdoor activities, artistic community, and friendly locals. This comprehensive Portland to Portland itinerary takes you on a thrilling journey. It has diverse experiences, starting and ending at the picturesque Fore Points Marina.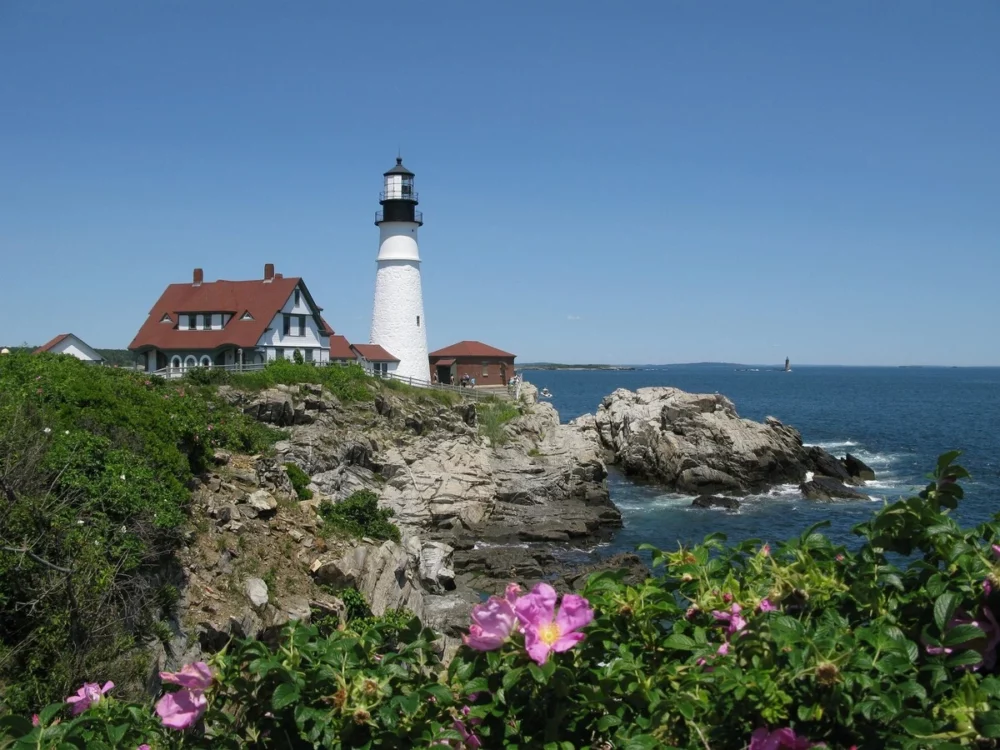 Days 1-3 | Portland
Embark on your Portland to Portland itinerary by joining a cycling tour that showcases the rustic lighthouses and breathtaking Maine coastline. Summer Feet Cycling Adventures offers an excellent time with a Fort Williams stop. Here, you can explore the iconic Portland Headlight, wander through the historic forts, and stroll along the cliff walk. Alternatively, venture south and visit the charming town of Kennebunkport.
Stroll along the beaches or meander through the Old Port district's cobblestone streets and unique boutiques in the afternoon. In the evening, head to the top of the Bayside Bowl to witness a stunning sunset.
The following day, take a delightful excursion with the Maine Brew Bus. Sample local beers, immerse yourself in the local culture, and meet passionate brewmasters. Afterward, treat yourself to a mouthwatering dining experience at one of the town's award-winning restaurants.
In the evening, catch a concert at Thompson's Point, an outdoor arena known for hosting renowned national acts and showcasing local talent, all while sipping craft beers.
On day three, go surfing at Higgins Beach or hire an experienced guide for an exhilarating white water rafting experience. Choose a leisurely float down the picturesque Saco River if you prefer a more laid-back activity.
Day 4 | Boothbay Harbor
On day four of your Portland to Portland itinerary, cruise to the enchanting Boothbay Harbor, a charming mid-Maine destination between Casco Bay and Penobscot Bay. Its idyllic flat waters make it an excellent spot for sailing enthusiasts.
Explore the delightful village of Boothbay Harbor, known for its quaint charm. Start by visiting the Coastal Maine Botanical Gardens, the most extensive public gardens in the country, accessible by land or tender.
Afterward, go to the Boothbay Craft Brewery at the Watershed Tavern to savor delicious local brews. Later, wander through the village, discovering its unique shops and picturesque views.
Days 5 and 6 | Bar Harbor
Continue your Portland to Portland itinerary. Cruise to Bar Harbor, a beautiful Mount Desert Island town overlooking Maine's Frenchman Bay. As the gateway to the stunning Acadia National Park, Bar Harbor offers a wealth of outdoor adventures and breathtaking scenery.
Take in the panoramic views of the town, bay, and Cranberry Islands from the trails atop Cadillac Mountain, which towers over the park. Take the Shore Path along the bay, starting from the town pier.
Take a thrilling helicopter tour with Scenic Flights of Acadia for a unique perspective.
Catch a captivating show at Improve Acadia.
Attend the Great Maine Lumberjack Show, where you can witness thrilling axe throwing, log rolling, and pole climbing displays.
Have fresh oysters, savoring the flavors of the sea.
Day 7 | Rockland
On the return trip to Portland, spend a memorable night in the charming mid-coast village of Rockland.
During your time in Rockland, take a leisurely morning stroll through the town, admiring its quaint streets and historic architecture. For an intriguing experience, visit the Owl's Head Transportation Museum, home to an impressive collection of vintage vehicles and aircraft that will transport you back in time.
In the evening, stop by Cafe Miranda, famous for its eclectic menu and vibrant atmosphere.
Days 8 and 9 | Portland
Return to Portland and take the opportunity to relax and further explore the city's rich offerings.
Engage in cultural experiences such as attending a performance at the Merrill Auditorium or watching a captivating show by the Portland Ballet. Enjoy the vibrant local art scene on the first Friday of the month.
For a unique and invigorating experience, try paddleboard yoga or embark on a kayak adventure through the scenic Casco Bay, immersing yourself in Portland's coastal beauty.
Day 10 | End Your Portland to Portland Itinerary
As your unforgettable journey ends, disembark from your vessel and prepare for your flight home, cherishing the memories of your remarkable Portland to Portland adventure.
Yachts in New England
Here are a few sample yachts that would be excellent choices for your Portland to Portland Itinerary:
Please call us today at 1 (321) 777-1707 or describe Your Vacation Vision to help you plan your fully-crewed private luxury yachting vacation! Inquire as soon as possible about your custom, crewed yacht charter.
You make the memories. We make the arrangements.