Portland Yacht Charter
Portland is the largest city in Maine. Set on a peninsula extending into Casco Bay, the town is organized into three distinct neighborhoods, each with its personality. Because of its central location, Portland is a great place to start and end your Portland Yacht Charter.
The Old Port neighborhood features a working waterfront, galleries, unique shops, and award-winning restaurants. The West End neighborhood is famous for its architecture and boasts some of Portland's largest historic homes, such as the Victoria Mansion museum. 
The Arts District is a few blocks from the waterfront. It is home to many museums and art galleries and has many contemporary music and performance venues and fine and ethnic dining choices.
Portland International Jetport (PWM) is approximately 10 minutes from the Fore Points Marina. So, you can start and end your Maine yacht charter from the Fore Points Marina in Portland.
Places to see
Portland is full of things to see and do. When sailing the coast of Maine on your Portland yacht charter, you can choose from outdoor activities, indoor pampering, dining, shopping, sightseeing, nightlife, and a variety of family activities.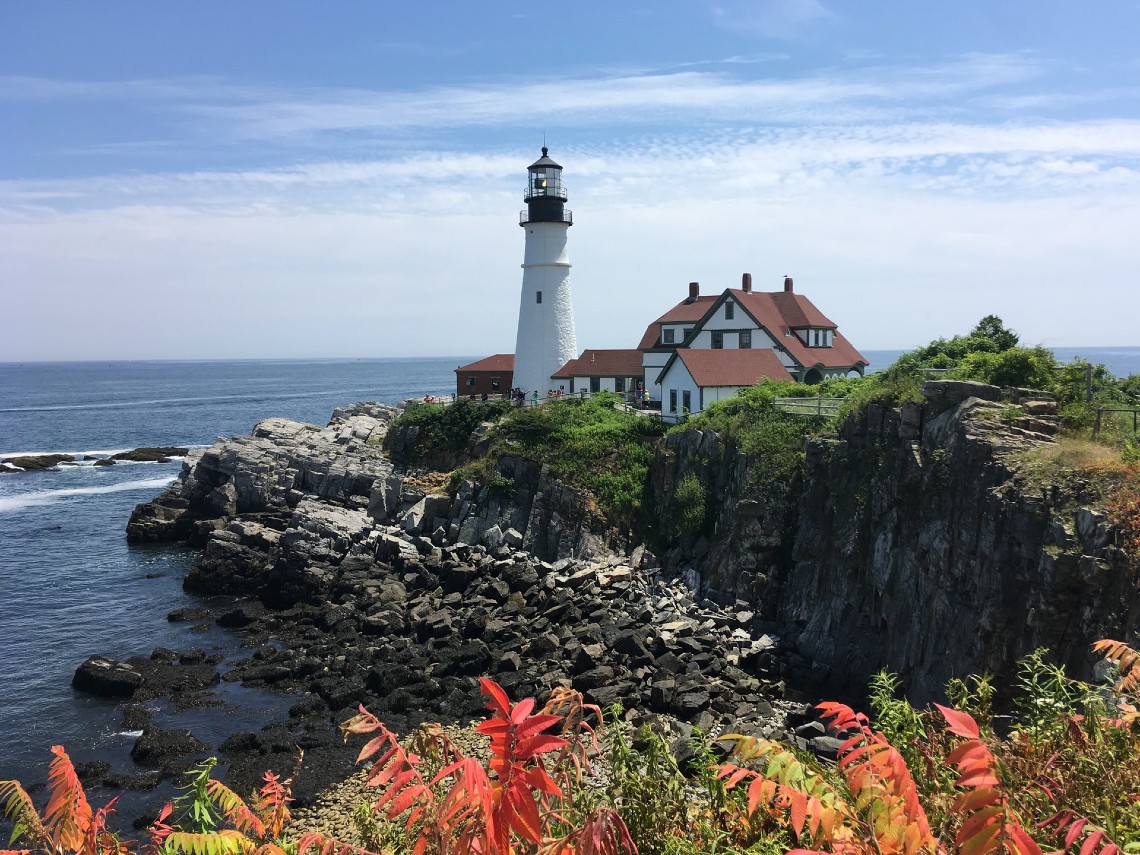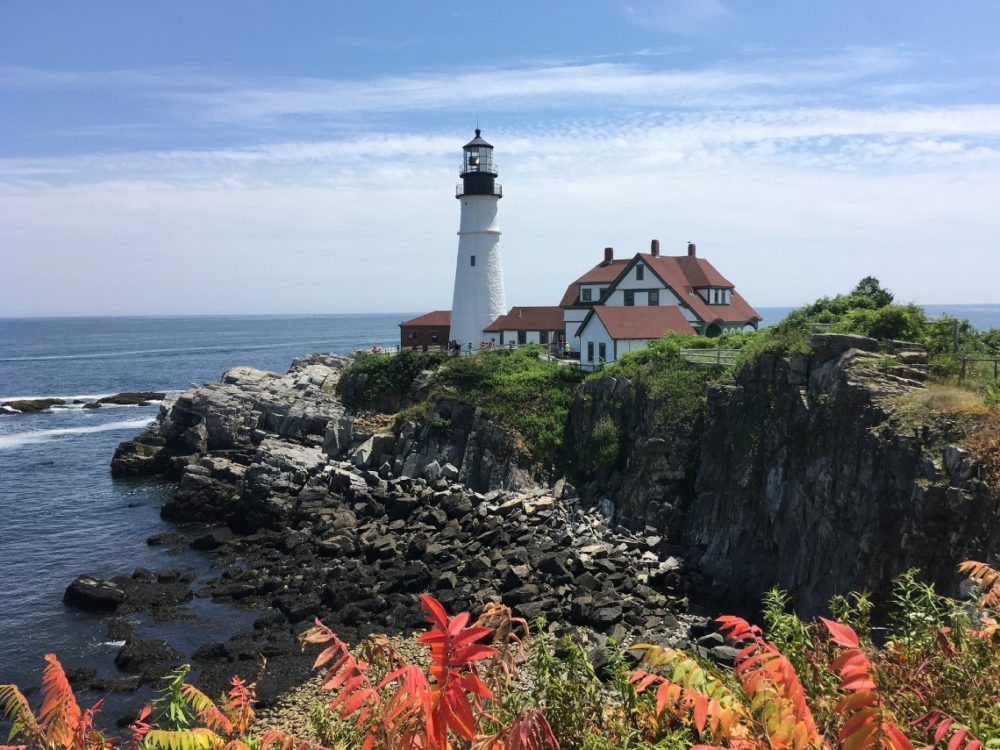 Things to do while on a Portland Yacht Charter
Go white water rafting.
Taste the locally produced beers.
Experience a large variety of restaurants. Portland has carved out a place for its cuisine and has many vegan and vegetarian restaurants.
Wander through galleries and museums.
Watch the sunset on the city from the top of the Bayside Bowl. Afterward, have a cocktail at the rooftop full-service bar.
Weather
Portland has a humid continental climate with cold, snowy, long winters. The short summers are warm. Yearly rainfall averages 47.2 inches and is plentiful year-round. However, the summer is slightly drier. Annual snowfall averages 62 inches in the city. Therefore summer is the perfect time for your Portland Yacht Charter.
Marinas | Portland Yacht Charter
Fore Points Marina is steps away from downtown Portland on Casco Bay. This new marina has 150 slips and 12 mega-yacht berths. Additionally, locally owned Fore Points Marina provides an accessible management team and a full-service concierge.
Maine Yacht Center has a floating concrete breakwater that protects it from the east and any ocean swells or wind-generated waves. In addition to a great location, MYC offers 80 slips and 400′ of "along-side" tie-up that can accommodate yachts up to 150′. Guest facilities include bathrooms, showers, laundry, a kitchen, a comfortable lounge with beautiful views of Casco Bay, and a store with ice, basic supplies, snacks, and refreshments.
Sample Maine Sailing Itinerary.
Please contact us at 1 (321) 777-1707 or complete our contact form to start planning your yacht charter vacation! It's never too early, or too late to inquire about your bespoke private yacht charter.
You make the memories. We make the arrangements.