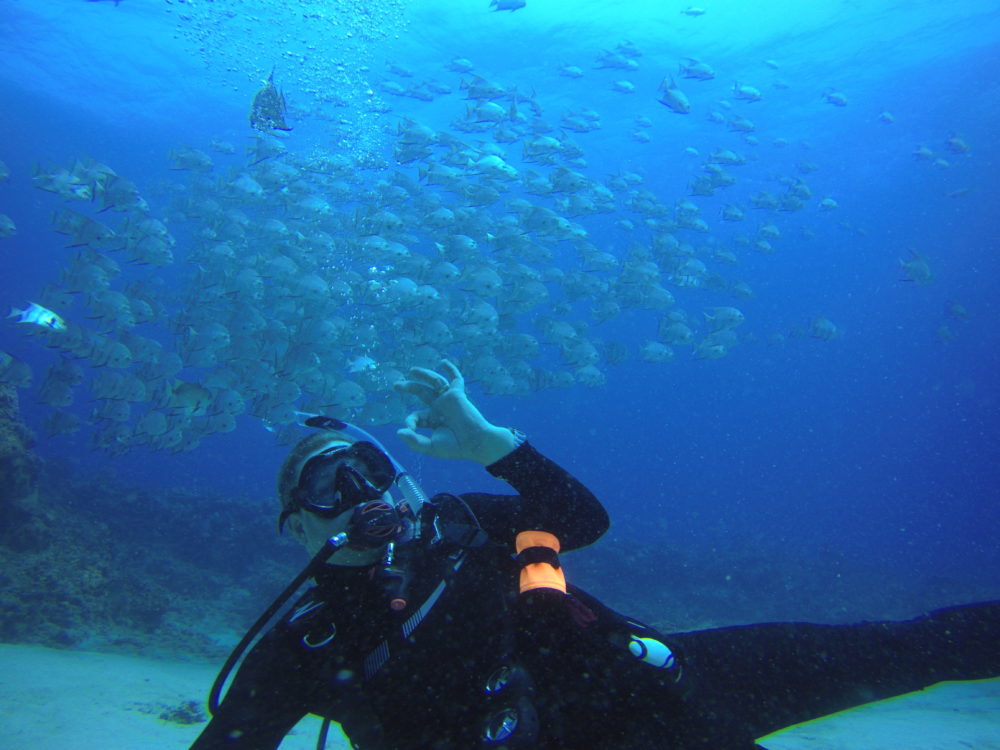 About the Owner
David Ochs, the owner of Aqua Safari Adventures in Boynton Beach, Florida, grew up in the suburbs of Kansas City, which is not known as a great scuba diving spot. "As a kid, I was always a little afraid of the water," he said as we spoke. He was in sunny Florida, and I was in rainy Newport, Rhode Island.
He later went on to have a career in the corporate world in Chicago, but in 1993, he changed his mind. "I've got very supportive parents," he said with a laugh. He was telling me about when he told them that he had decided to become a scuba instructor. He said they were supportive but a little surprised at his new career choice.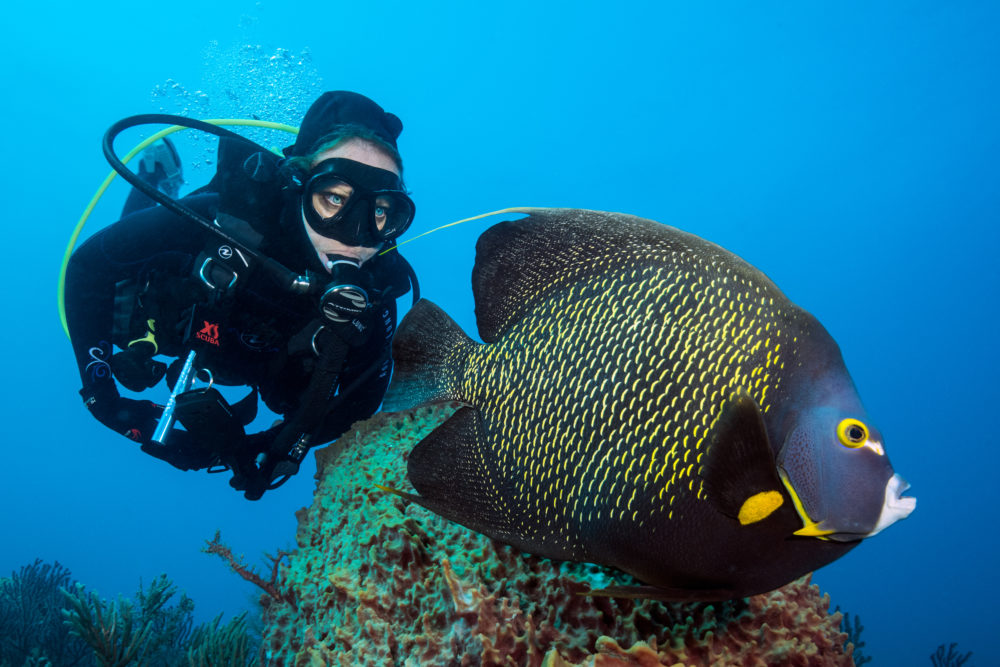 Before his dramatic career change, Ochs had taken a trip to Australia, and although he didn't dive there, he saw how much fun his friends had done it. He became intrigued. When he returned to Chicago, he started to train in a pool. As soon he put that regulator on for the first time and submerged himself, "a whole new world opened up."
Once Ochs was certified, it didn't take him long to start his dive business in beautiful Boynton Beach. "I'm blessed to have a job that I love," he said. "The diving in Palm Beach is incredible," Ochs said. He said that during turtle mating season, he once saw 23 turtles on just one dive and that virtually every type of tropical fish can be seen in the area. The proximity of the Gulf Stream provides a vital nutrient source to sea life. This means that visibility can sometimes be reduced due to the abundance of nutrients, but it also means there are plenty of things to see.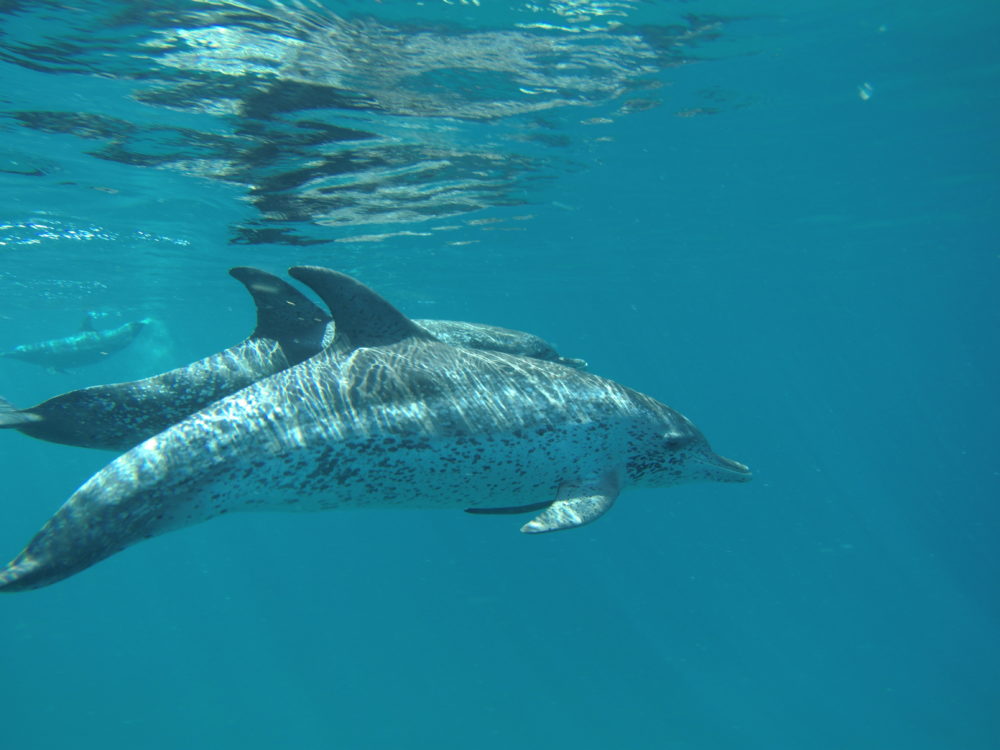 Ochs offers diving in the Palm Beach area and personalized diving tutelage and guidance wherever you may be vacationing in the world. "People hire us to go on vacations with them," he said, almost skeptical that this is his job.
Some of Ochs's favorite dive spots are in The Cayman Islands, Cozumel, Bonaire, Saba, and the British and U.S. Virgin Islands. Ochs offers his expertise to those who have been diving for years and the complete novice.
Customer Service is Essential
He will often meet his customers wherever they live to do their pool training and then meet them at the charter boat or destination they have chosen to make their scuba trip. The great thing about going to the client is that they often get to see dive spots that few people get to experience.
"It's not just the uber-wealthy," said Ochs about the clients that hire him. A wide array of clients really enjoy the concierge style of service. According to Ochs, Aqua Safari Adventures has a "very loyal" customer base who keep hiring him and his crew to come to assist on dives.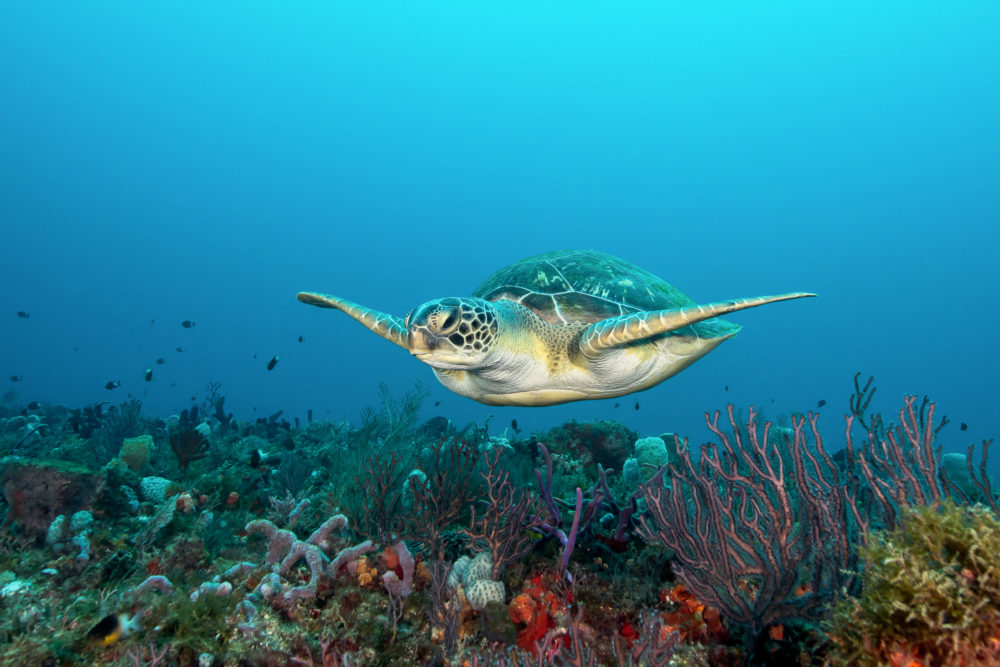 Currently, Ochs has a total of four scuba instructors and guides. He ensures that all of them can handle any situation that might arise. "I have to trust them with my loved ones," he said. That is the rule. And, "you have to be a fun person," as well, because you are on vacation with these people, and it has to be fun.
Ochs not only ensures that his employees are fully capable of taking care of people both above and below the water, but he also trains them to go on to start their businesses. He said that two out of every three instructors go on to start their businesses. "That was fundamental to my business model," he said.
Ochs felt that by motivating his employees to start their own companies, they would be more motivated to do the best job they could do for him. And this part of his model hasn't hurt his business. "We just continue to grow at an impressive rate," he added.
Luxury Yacht Charters will arrange the details with Dave's team at www.aquasafari.net.
Please call us today at 1 (321) 777-1707 or describe Your Vacation Vision to help you plan your fully-crewed private luxury yachting vacation! Inquire as soon as possible about your custom, crewed yacht charter.
You make the memories. We make the arrangements.