If you sail Split-Dubrovnik or visa-versa, you can return to your original starting point with a road trip. The mainland coastal road offers spectacular views, with plenty of interest along the way. Here we take a road-trip from Dubrovnik to Split.
Trsteno Arboretum
Once on the coastal road leading northwest of Dubrovnik, you'll see the Elaphiti islets rising from the Adriatic. The first villages you'll pass through are Zaton, which curves around a deep bay, and Trsteno, with its delightful arboretum. Garden lovers might stop here to explore this 16th-century hillside park, complete with Renaissance fountains. Arranged in a series of terraces, it's planted with pines, palms, and cypresses, brought from exotic lands by local seafarers.
Ston oysters
Continuing up the coast, you'll come to Ston, the gateway to Pelješac peninsular. Here, 14th-century defensive walls connect the two tiny settlements of Ston and Mali Ston. This fortification system effectively separated the Republic of Ragusa from the Republic of Venice, when the two were bitter rivals. You can walk the ramparts, from Ston to Mali Ston, in around half an hour. Mali Ston is known for its excellent shellfish, cultivated in the bay, where seawater and freshwater mix. So, be sure to taste the oysters, pulled directly from the sea, served with just a squeeze of lemon.
Neum border crossing
Confusing though it may seem, Croatia is divided by a narrow coastal strip (20km/12mi) belonging to Bosnia-Herzegovina. Consequently, as you drive through, at Neum, you'll have passport controls on both borders. In summer 2022, the new Pelješac Bridge (currently under construction) will open, meaning that drivers will bypass Bosnia-Herzegovina.
Komarna wine region
Lying between Neum and Ploče, the up-and-coming Komarna wine region grows mainly indigenous Plavac Mali grapes, producing reds and roses. Visible from the road and well-signed, you might visit the Terra Madre winery. Their carefully cultivated vineyards are planted on steep sunny seaward slopes with stunning views of Pelješac across the water. Taste their best wines, accompanied by platters of pršut (prosciutto) and cheese, and maybe buy a bottle to bring home.
Neretva delta fruit farms
The Neretva River runs from Bosnia-Herzegovina to the Adriatic. Its delta sees a jigsaw of fertile fields, separated by irrigation channels. These market gardens supply fruit and vegetables to all Croatia – tomatoes, cucumbers, and melons in summer and mandarins in autumn. You can buy local fresh fruit direct from roadside stalls. In addition, the Neretva delta wetlands, supporting reeds and water lilies, are home to herons, cormorants, and kingfishers.
Makarska Riviera beaches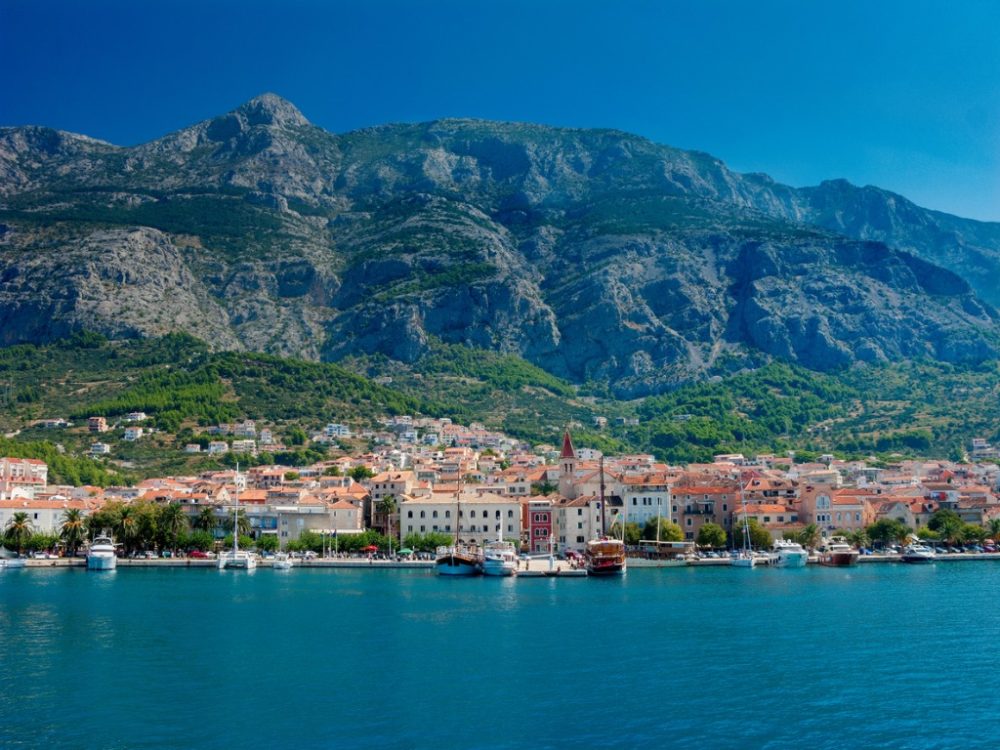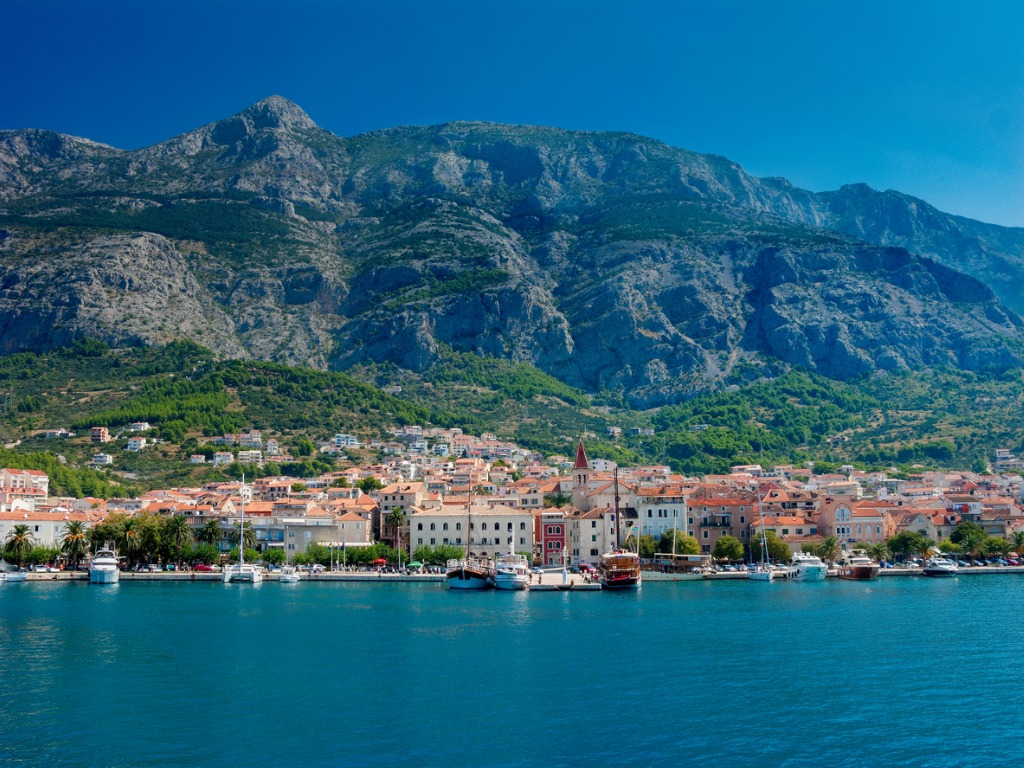 Running 60km/37mi, from Gradac to Brela, the Makarska Riviera offers a succession of seaside villages and pebbles beaches. It centers on Makarska, backed by the rugged rocky heights of Mount Biokovo (1762m/5781ft), home to Biokovo Nature Park. The best beaches are in Brela, where swathes of pebble, backed by pines offering natural shade, give onto turquoise waters. You might stop here for coffee or a swim.
Omiš adventure sports
The last proper seaside town before Split is Omiš, renowned in the 13th century as a pirates' lair. It sits at the mouth of the Cetina River, which snakes down to the coast through a dramatic rocky canyon. Local pirates would raid ships at sea, subsequently, dash back to Omiš, and hide in the canyon. Today the Cetina is a popular destination for rafting and canyoning. From Omiš, it's just 26km/16mi until you arrive in Split. The end of your road-trip from Dubrovnik to Split.
Please call us today at 1 (321) 777-1707 or describe Your Vacation Vision to help you plan your fully-crewed private luxury yachting vacation! Inquire as soon as possible about your custom, crewed yacht charter.
You make the memories. We make the arrangements.