A two-week Italy yacht charter can certainly be an unforgettable experience. Italy's unique coastline makes it one of the top sailing destinations in Europe. In addition to archaeologic wonders and intriguing history, this destination is also home to many natural parks and secluded anchorages. Please note that the following itinerary is only a sample and all itineraries are subject to weather conditions. We will work with you and your captain to customize your two-week Amalfi Coast yacht rental.
Day 1. Naples
Set sail on your luxury charter yacht in Naples, in the shadow of the infamous volcano Mt Vesuvius. After a brief safety meeting with the captain, cruise to nearby Procida.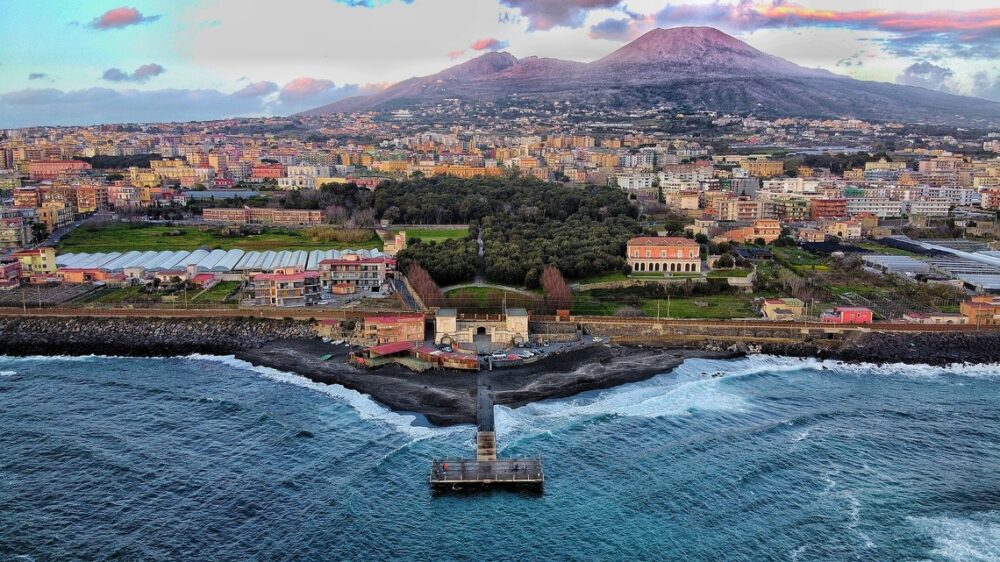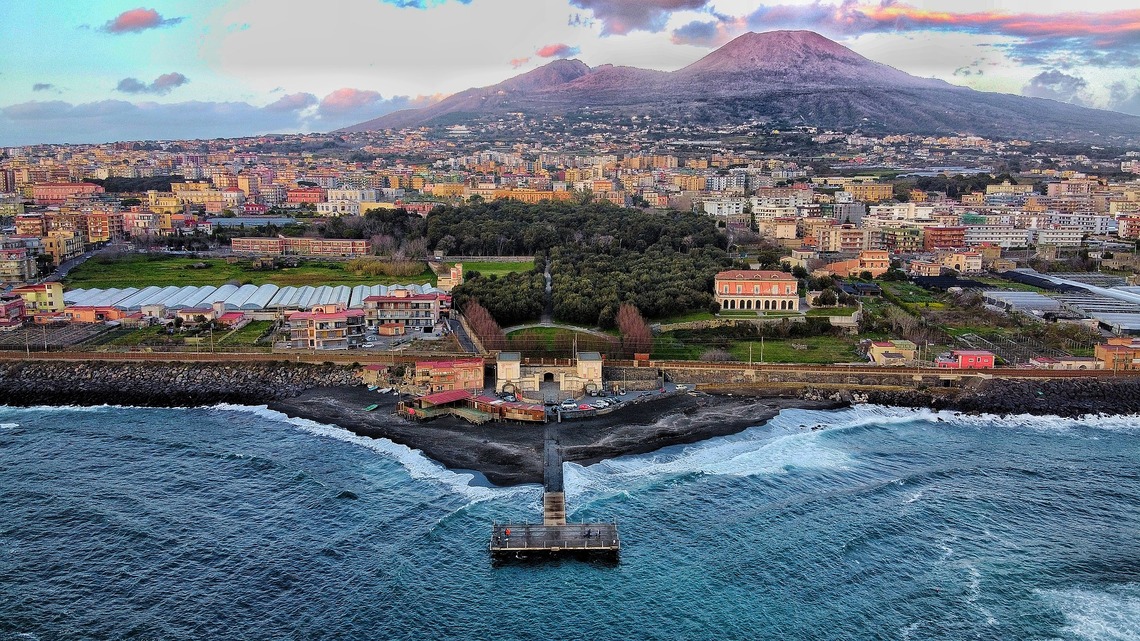 Day 2. Procida
Procida is the smallest and most pristine island in the Gulf of Naples. This pretty island is known for its lovely pastel houses, beaches, as well as scenic views. It is interesting to note that many of the residents are sailors. In fact, the economy of the island has always been based on the sea.
Day 3. Ventotene
A very small volcanic island in the Tyrrhenian Sea that's perfect for exploring on foot. You'll stay cool due to the near-constant winds that blow across the island. In fact "Vento" means wind. "Tene" means "there is" in the local dialect.
Since Ventotene is one of the most important places for migratory birds between North Africa and Northern Europe, it is an excellent place to bird-watch. Visit the main beach, Cala Nave. This beach has dark volcanic sand, clear water, and a fantastic view of the adjacent islands.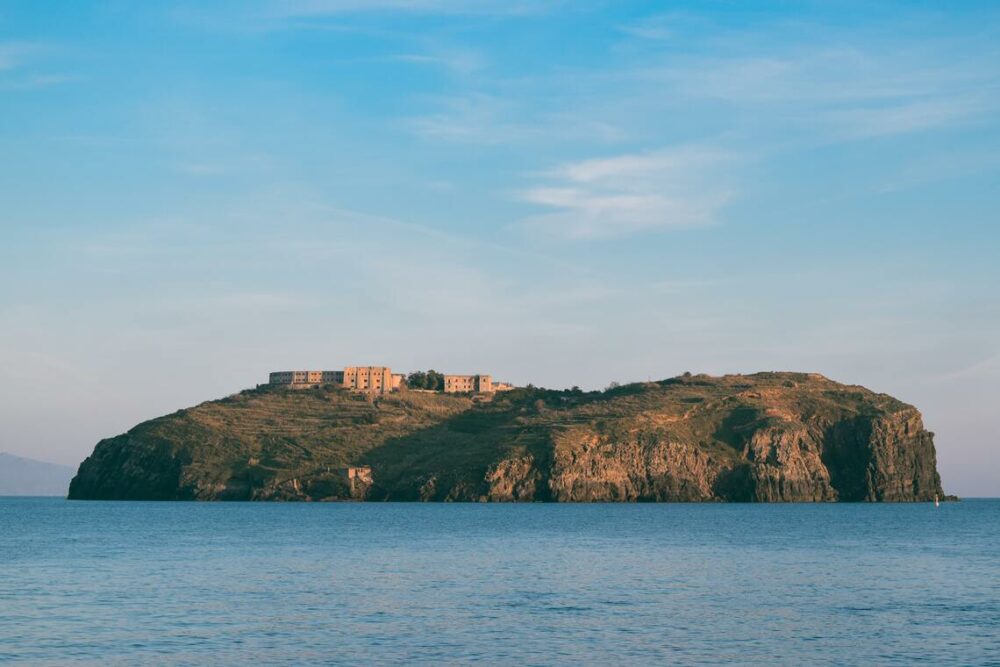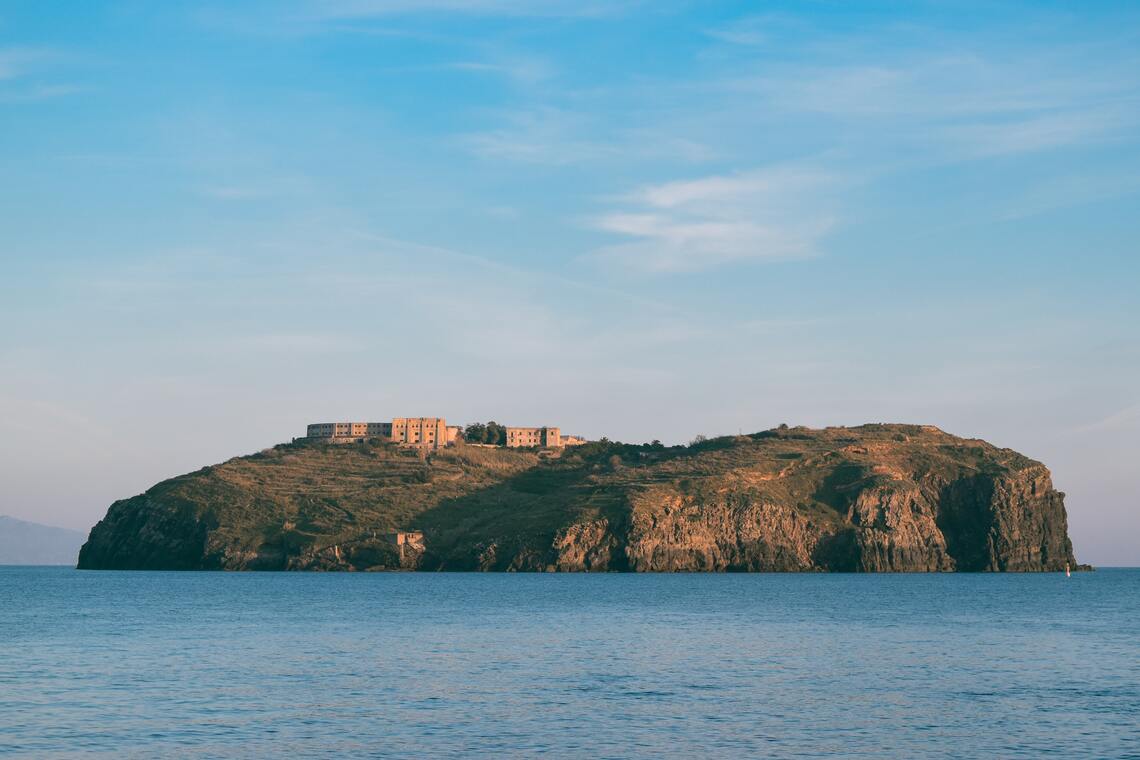 Day 4. Ponza | Two-Week Amalfi Coast Yacht Rental
If you want to see how local Romans and Neapolitans spend their weekends, Ponza is the island to visit. This tiny island offers delightful coves, a vibrant town, and many seafood restaurants. Try Il Porticciolo for specialties such as pistachio saber fish and seafood gnocchi.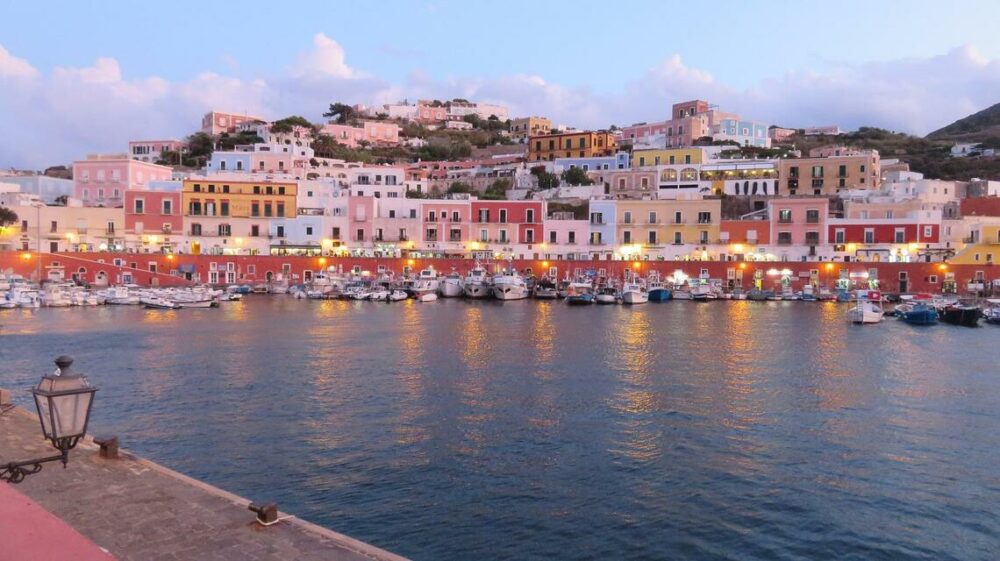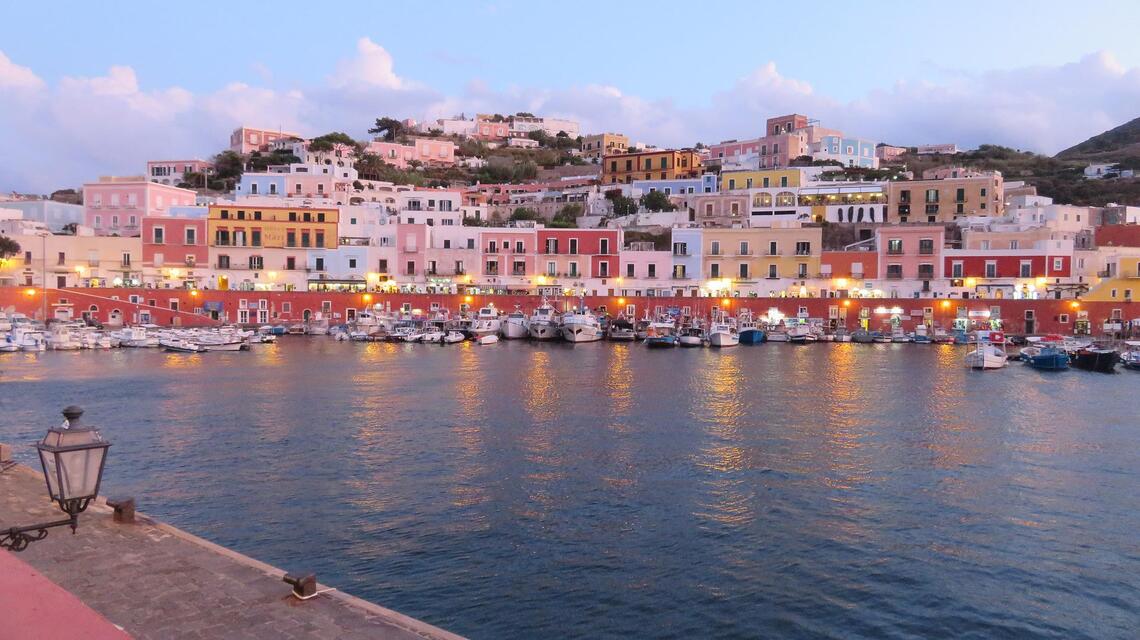 Day 5. Palmarola
At first glance, this uninhabited island may look like a rocky outcropping. However, up close you will find that it has many natural grottos and cliffs and lush, prehistoric scenery. Palmarola island is said to have been the place where the Greek hero Odysseus was seduced by the sirens' songs.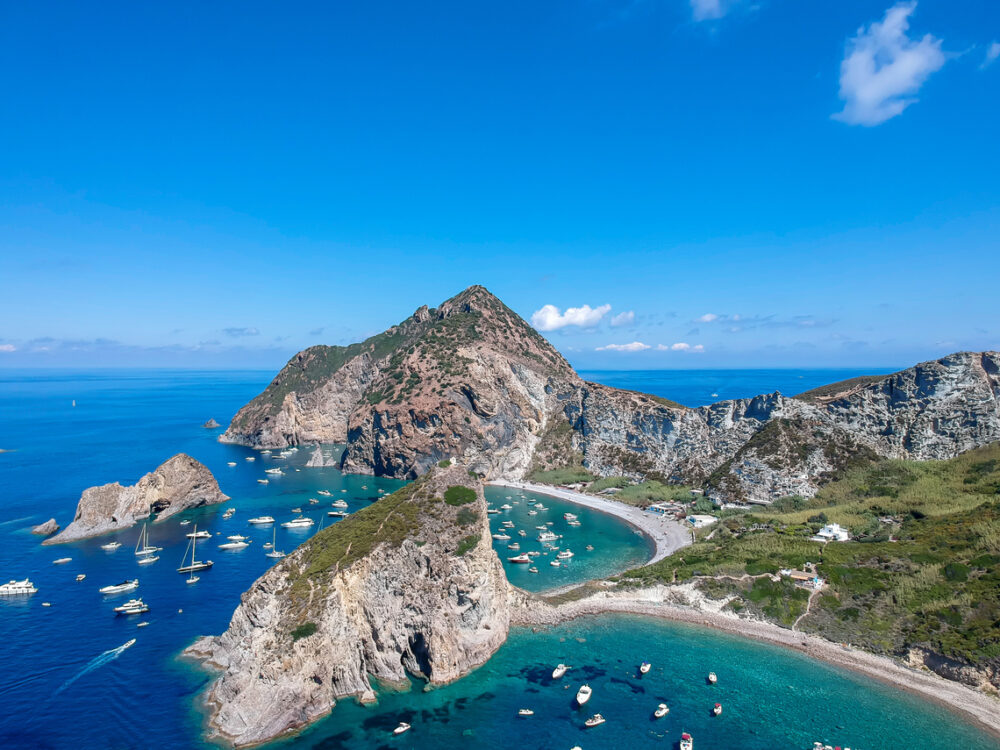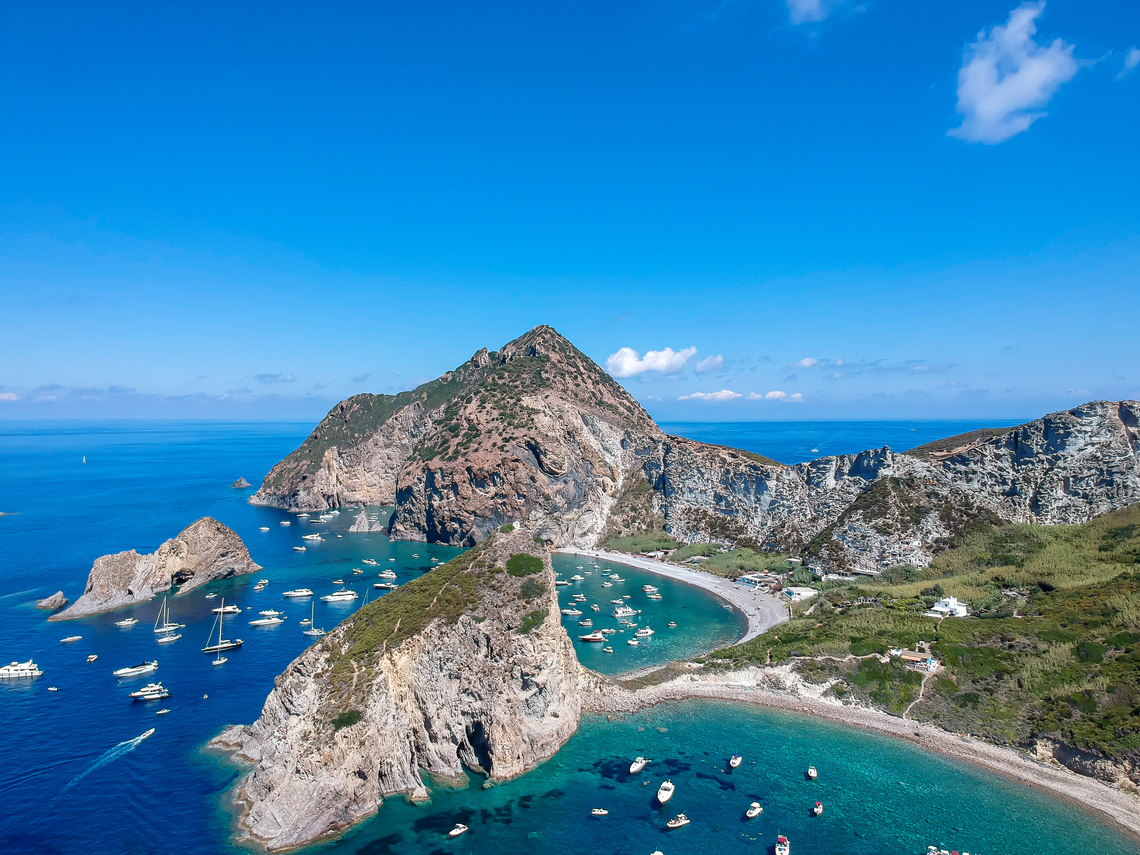 Day 6. Zannone
This uninhabited island is home to the ruins of a Benedictine convent dating to the 13th century. Built on top of these ruins are the remains of a Colonial-style villa that was once the home of Marquis Casati Stampa and his wife Anna Fallarino, who hosted orgies on the island. Despite its checkered past, this island makes a perfect setting for relaxing and soaking up the sun.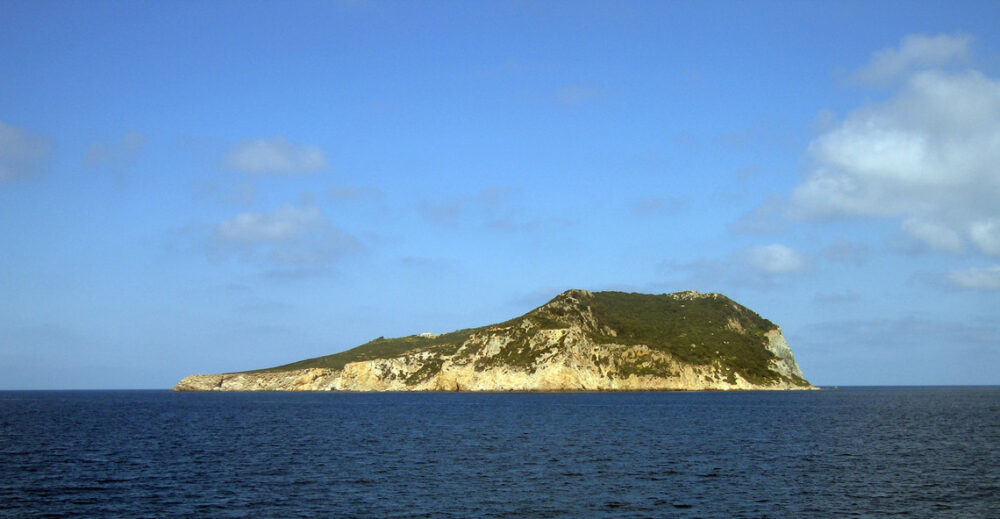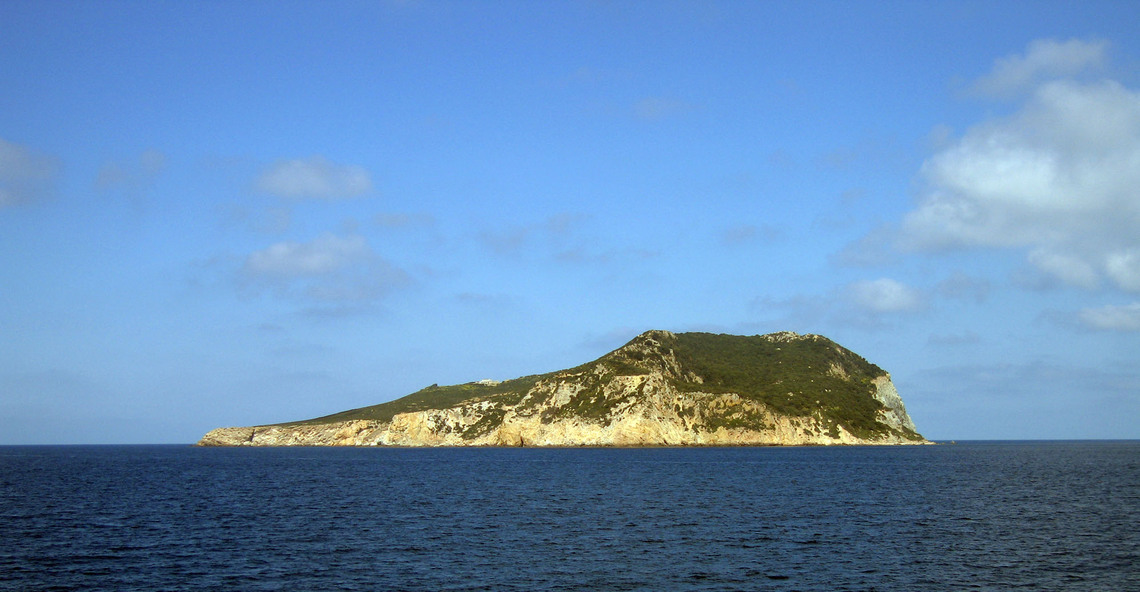 Day 7. Ischia
Ischia is a volcanic spa island with sulfur springs and medicinal bathing areas. Visit the natural thermal springs on shore, then return to the yacht for lunch. In the afternoon, take a tour of the island. Visit Aragonese Castle, hike Mt Epomeo, see La Mortella gardens, and browse the archaeological museum. Don't forget to try the local wines of Campania, you won't regret it.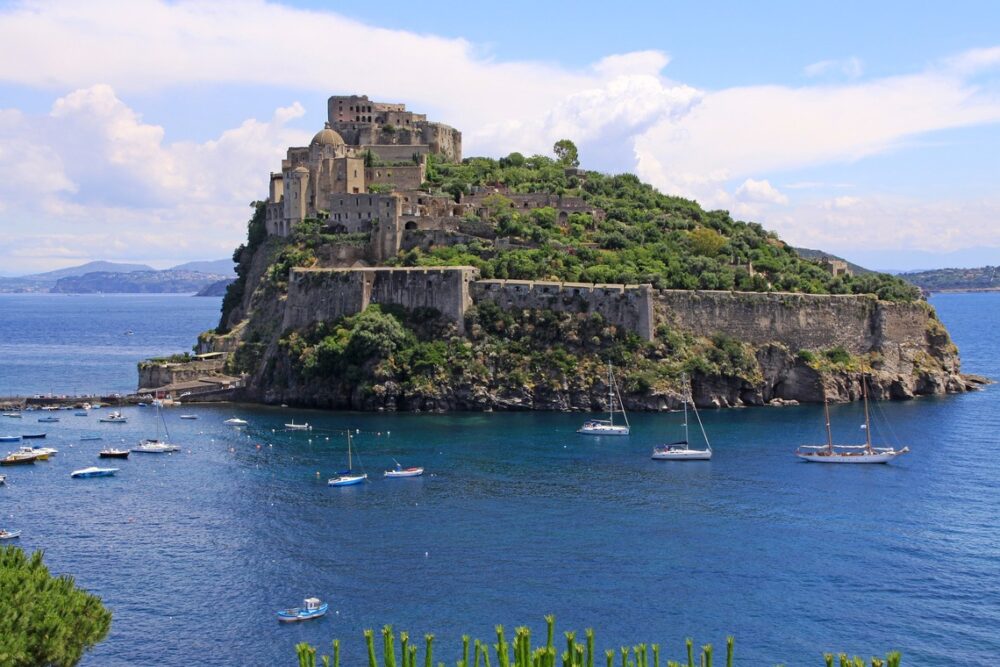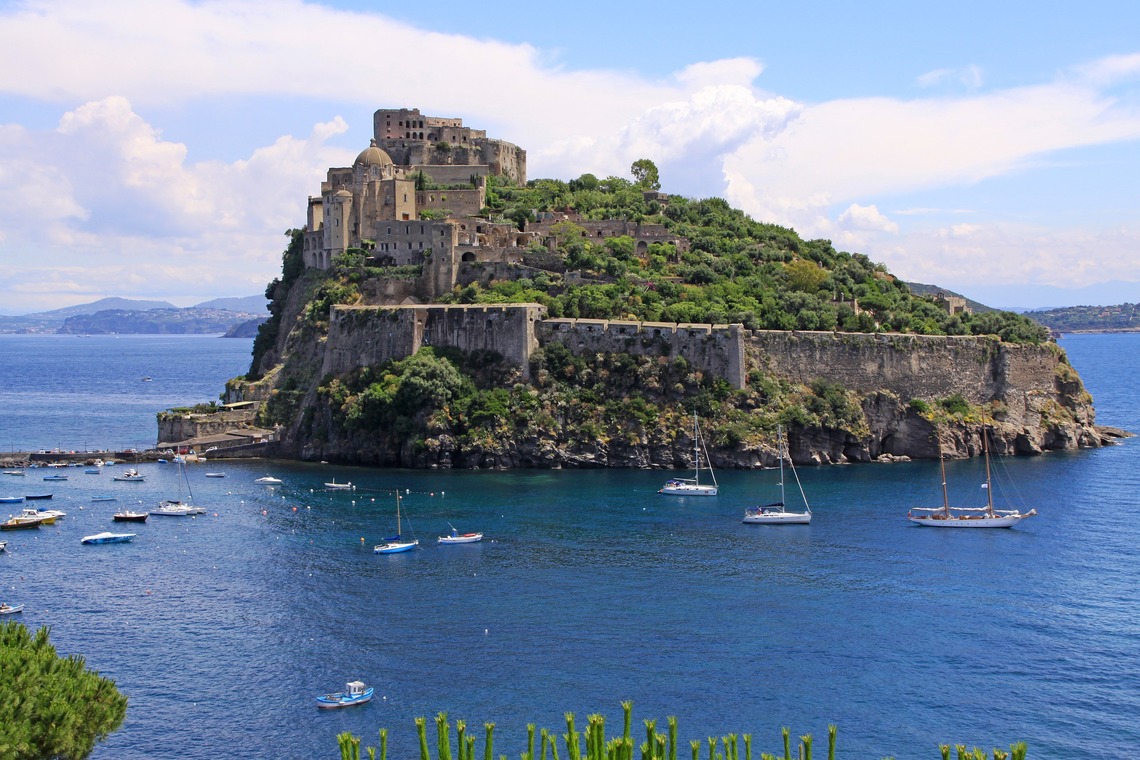 Day 8. Capri | Two-Week Amalfi Coast Yacht Rental
Cruise down the rugged landscape of the Amalfi Coast, enjoying the spectacular views of plunging cliffs before arriving at Capri. The main harbor is a colorful village with Roman and Byzantine remains and a cable car to take you to its center. The famous Piazzetta is a hive of activity, bustling both day and night. Capri's main natural attraction is the magical Blue Grotto, a wonderful sea cave flooded with brilliant blue and emerald light.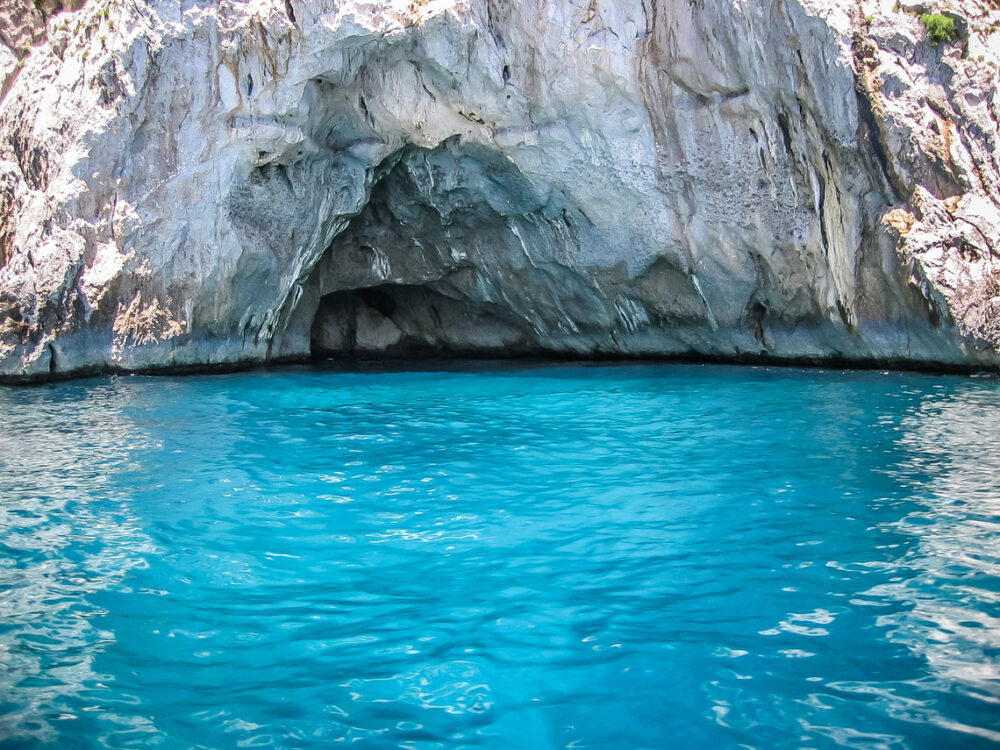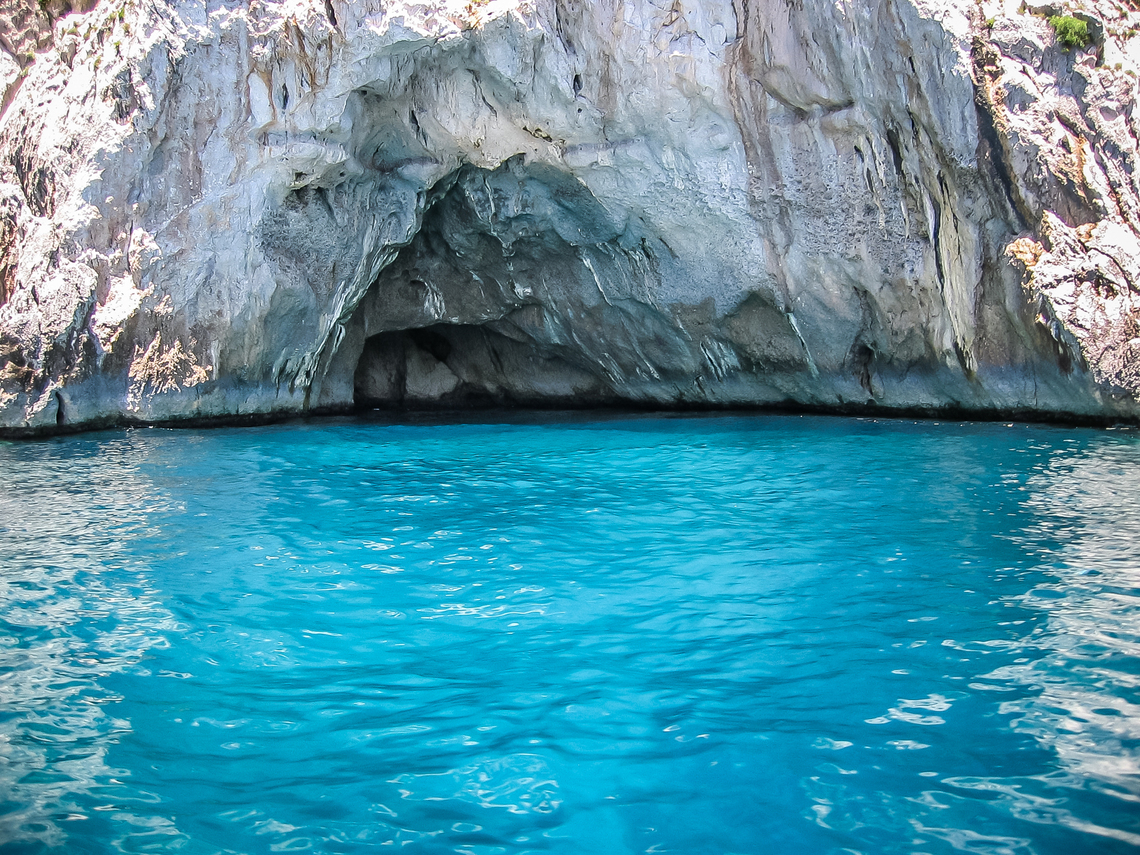 Move on in the late afternoon to anchor in front of the colorful port of Marina Corricella on the south side of the island. The village is charming with brightly painted houses, shops, bars, and restaurants. If you feel energetic, follow the slope that leads from the "Church of Santa Maria Delle Grazie" to the fortified, medieval town located on the island's highest point and a breath-taking view.
Day 9. Positano
Travel along the protected marine area of Punta Campanella before arriving in Positano, a must-visit on your two-week Amalfi Coast yacht rental. This beautiful village rises vertically from the sea with brightly painted homes that cascade from above, characterized by arched porticos that look out over the bay, giving it the appearance of a multifaceted precious stone. By evening, there's often good music to be found, a couple of fun nightclubs, and of course, many fine restaurants and people watching to be had.
Day 10. Amalfi
In the morning, cruise along the beautiful and dramatic Amalfi coastline towards Amalfi. Amalfi itself is known for its impressive medieval architecture, including the 11th-century Cathedral of Sant'andrea, along with the four large ceiling paintings and the statue of St. Andrew that was sculpted by Michelangelo.
Take an evening drive (just 20 minutes) up to Ravello for a wander around this exquisite little village set high in the hills overlooking the Tyrrhenian sea. Don't miss out on a visit to the 13th-century Villa Rufolo, with its beautiful terraced gardens and wonderful frescos. You may be lucky enough to catch one of their celebrated concerts – hosted both in and outdoors on the terraces. Enquire before so we can look into the dates for you.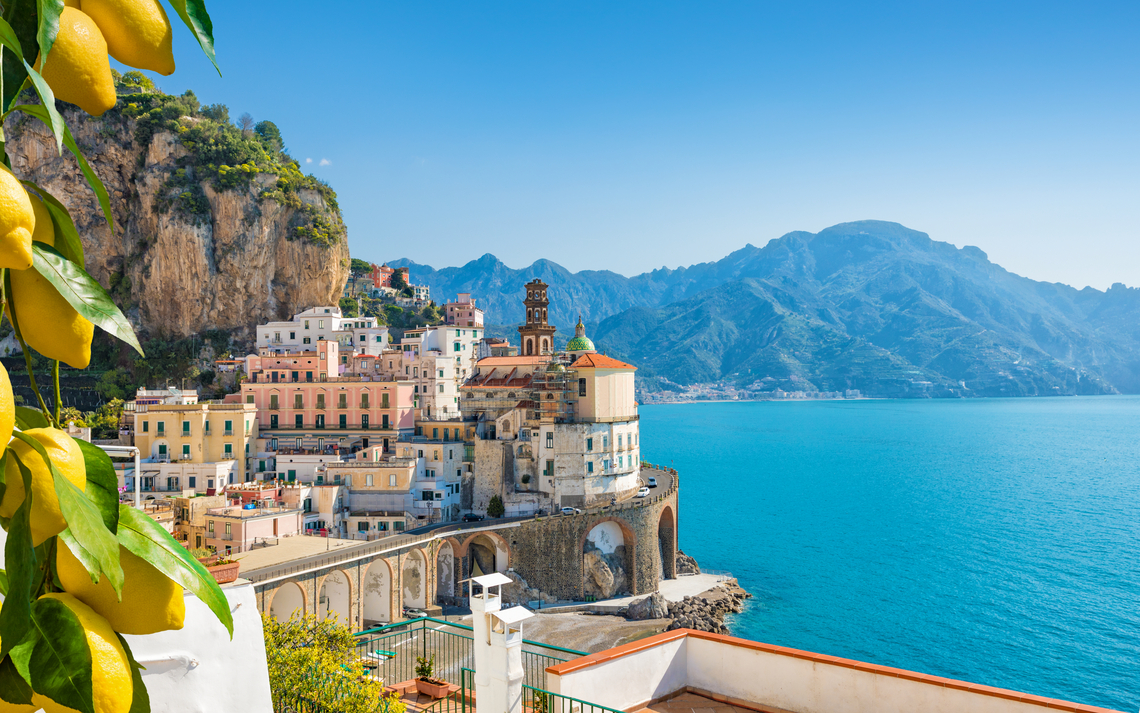 Day 11. Salerno
Salerno is a lively seaport on the southeastern edge of the Amalfi Coast. It is a tranquil place with ancient historical sights, good beaches, nature parks, and delicious southern Italian cuisine. While in Salerno:
Visit the Salerno Duomo (Cathedral)
See the Ruins of Paestum
Enjoy the view From Arechi Castle
Visit the archaeological museum
Stroll the Promenade Trieste
Day 12. Pompeii
Modern Pompei is mainly famous for the ruins of the ancient city of Pompeii, located in the zone of Pompei Scavi. The vast archaeological area is under UNESCO patronage and attracts tourists from all around the world.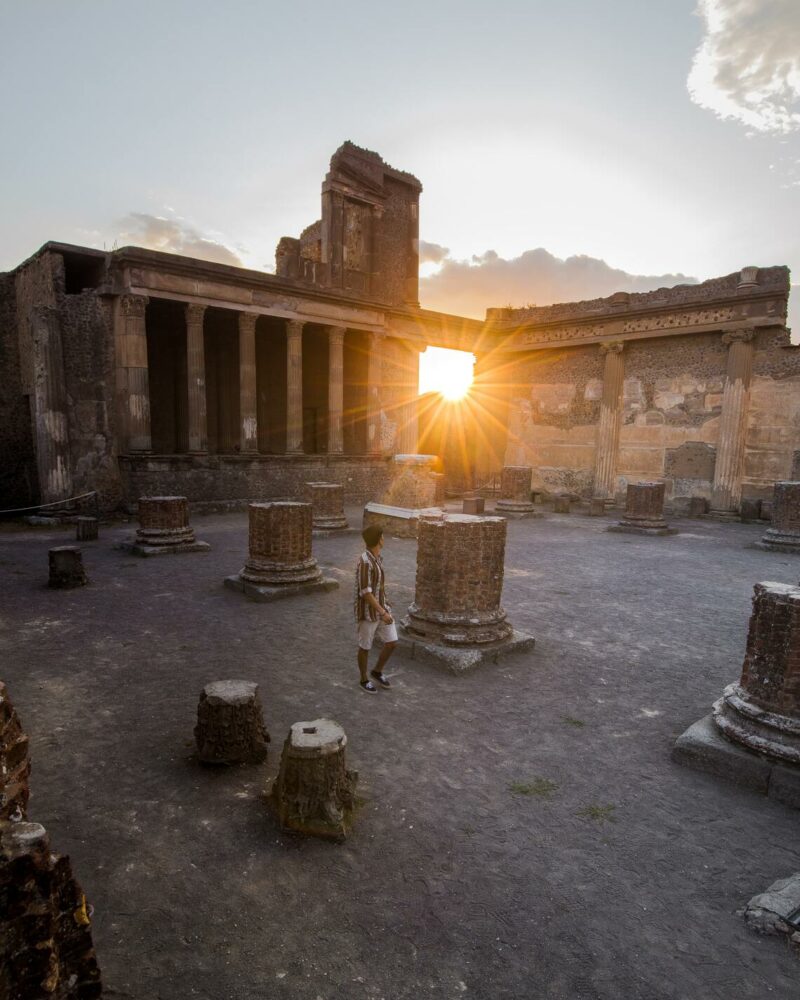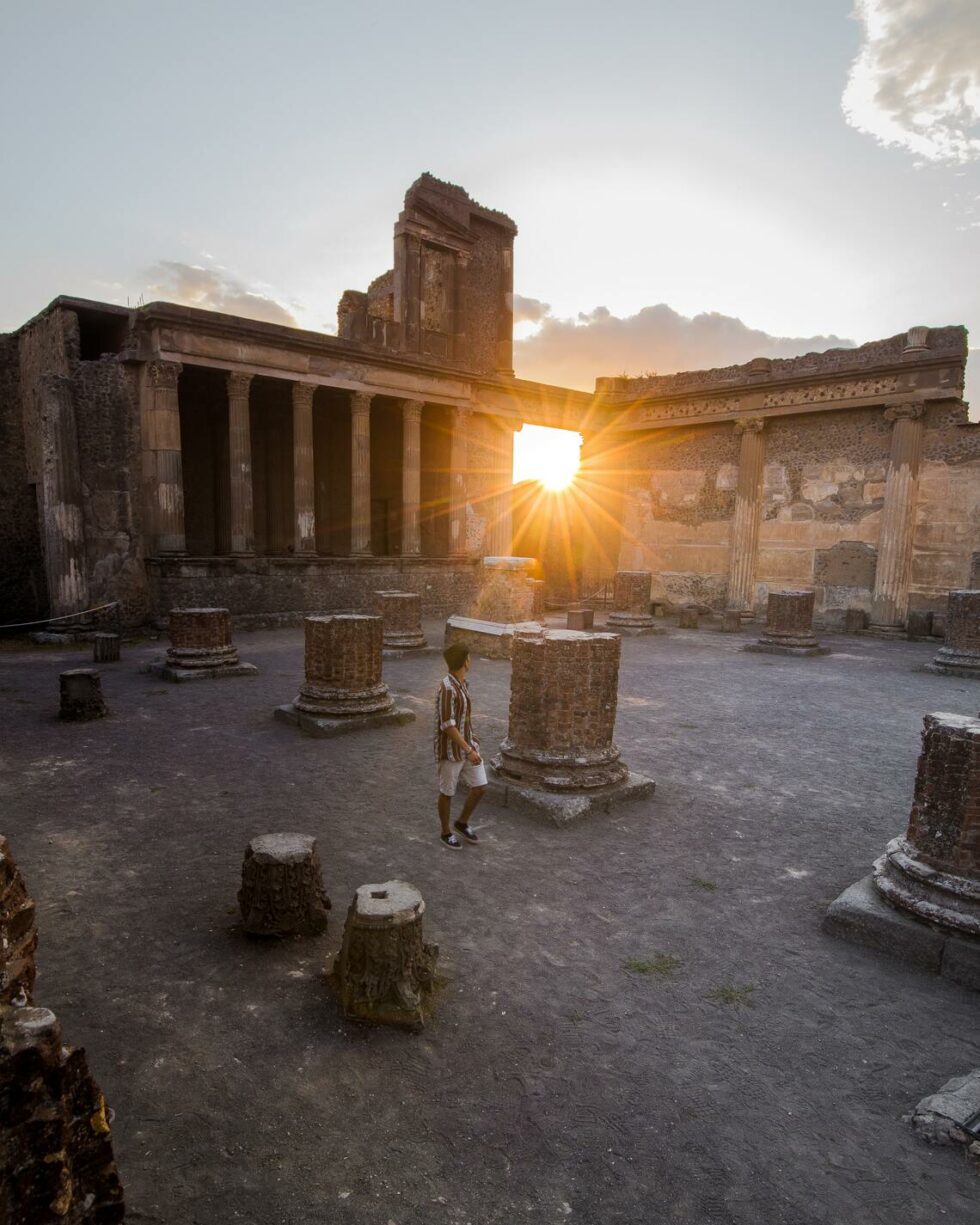 Day 13. Sorrento
While heading back towards Naples, make a stop in Sorrento. The beautiful city overlooks the Bay of Naples and boasts an amazing view. From here, you can see Vesuvius, the city of Naples, and the islands of Capri and Ischia. You'll certainly get a feel for authentic Italy in Sorrento! Walk the cobblestone streets and breathe in the fragrant citrus trees. Take a walking tour through the Piazza Tasso and Old Town or hike along the Path of the Gods, said to be the most beautiful trail in the world.
Day 14. Naples
Return to port in Naples. Time permitting, visit the Teatro San Carlo, the oldest house in Italy, or historical castles like Castel dell'Ovo and Castel Nuovo. Last, but not least, take a stroll down Spaccanapoli – a popular street for shopping and dining. For more helpful information, please see our post, Why Charter a Yacht in Southern Italy?.
Browse Boats for Your Two-Week Amalfi Coast Yacht Rental
[ci-search area=WEST_MEDITERRANEAN min_price=21000 form=fixed_area sort=-lowPrice]
Reserve Your Two-Week Italy Yachting Itinerary
To find out more about this two-week Amalfi Coast yacht rental or to discuss other destinations, please call 321-777-1707. Please remember, there are more boats not publically listed, so contact us to uncover all of your options.
Please call us today at 1 (321) 777-1707 or describe Your Vacation Vision to help you plan your fully-crewed private luxury yachting vacation! Inquire as soon as possible about your custom, crewed yacht charter.
You make the memories. We make the arrangements.