Have you ever wondered, "Are there any luxury yacht charters near me?" If so, you've probably also wondered about the cost. The United States is home to some of the most beautiful and sought-after destinations for yacht charters.
The price can vary depending on different factors. However, it is possible to enjoy a luxury yacht charter vacation without having to leave the country.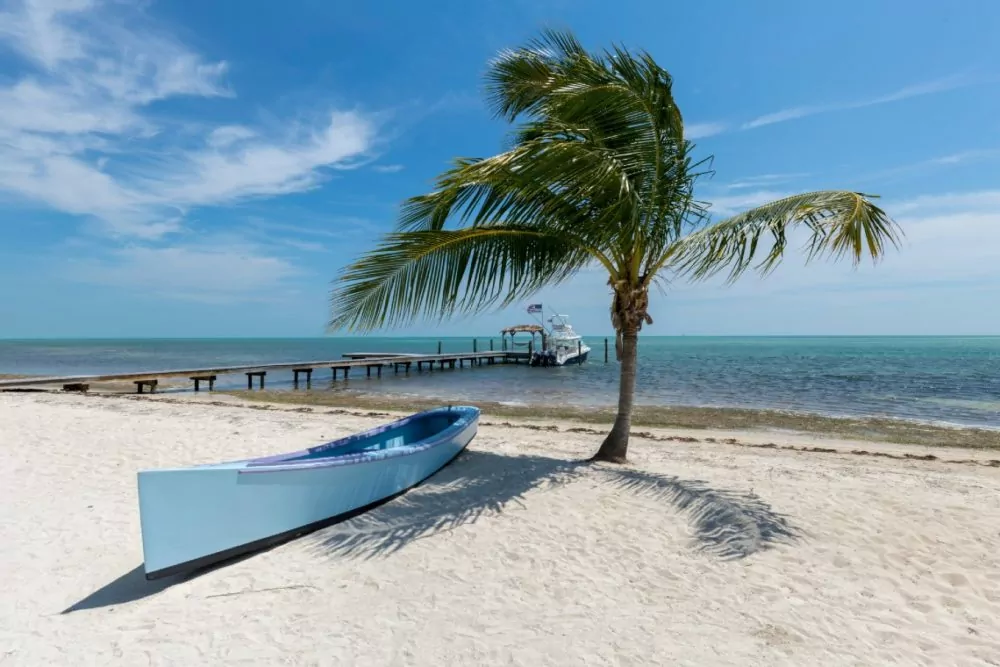 Why Choose a Yacht Charter?
A private, crewed yacht charter is a unique vacation. Imagine sailing through azure waters, soaking up the sun, and savoring gourmet meals prepared by a personal chef. With a yacht charter, you have the freedom to explore some of the most stunning destinations in the United States. All the while you will enjoy the comfort of your own private vessel.
Freedom and Flexibility of Yacht Charters Near Me
So, why should you rent a yacht? The answer is simple: freedom and flexibility. A yacht charter gives you the freedom to go wherever the wind takes you, unlike a traditional vacation.
Cruise along the New England coastline, bask in the sun in Florida, or explore the rugged beauty of California. The choice is yours.
Yacht Charters are Private and Exclusive.
Not only does a yacht charter offer freedom, but it also provides an unmatched level of privacy and exclusivity. With your own private yacht, you can escape the crowds and enjoy a truly intimate experience with your loved ones.
Yacht Charters are Affordable.
When considering a luxury yacht charter, you may not immediately think it is inexpensive. However, a yacht charter becomes a surprisingly cost-effective option when factoring in all associated costs.
With meals, drinks, staterooms, and services included, luxury yacht charters offer unparalleled value. So, an opulent yachting adventure is more accessible than at first glance.
Yacht Charters Near Me | Costs and Considerations
Embarking on a luxury yacht charter is not just about the journey — it's about the cost to rent the yacht. All prices are subject to change based on factors like the season, demand, and global economic conditions. We can provide the most up-to-date and accurate information for an informed decision-making process.
Below we compare how much it costs to charter in the United States compared to other countries.
The Yacht
United States: The United States offers a diverse range of yachts for charter, from sleek motor yachts to classic sailing vessels. The yacht's size, amenities, and overall luxury will play a significant role in determining the charter cost.
Other Countries: Similarly, international destinations boast a variety of yachts. The Mediterranean, known for its glamorous yachting scene, may showcase luxury yachts with a distinctly European flair. Turkey offers gulets, which are unique to the region. The Caribbean offers a mix of modern and traditional vessels.
Fuel Costs
United States: Fuel costs in the U.S. can vary based on the cruising grounds. Destinations such as Florida or New England, may have different fuel prices than remote locations like Alaska.
Other Countries: Fuel prices can fluctuate globally, influenced by regional factors and local economic conditions. Yachting hotspots in Europe or Asia may experience different fuel cost dynamics than those in the Americas.
Provisioning and Catering
United States: The cost of provisioning in the U.S. depends on the destination's local prices and the availability. Catering services may also vary in price, reflecting regional culinary standards and the level of customization desired. For example, Maine lobster in New England is more affordable than the same item in California.
Other Countries: International destinations may offer diverse provisioning options, from local delicacies to imported goods. Catering costs can differ based on the destination's culinary reputation and the demand for premium services.
Currency Exchange Rates
United States: Chartering a yacht in the U.S. means using the local currency. This eliminates the uncertainty of exchange rate fluctuations.
Other Countries: Chartering abroad may involve dealing with different currencies. Potential exchange rate fluctuations could impact overall costs.
Regulations and Permits
United States: Yacht charter regulations and permit requirements in the U.S. are relatively standardized, simplifying the planning process.
Other Countries: Different nations may have diverse regulations and permit requirements. Understanding and complying with these rules is essential and can impact the overall charter cost.
Yacht Charters Near Me | New England
Few places can compare to the majestic beauty of New England. This stunning region boasts charming coastal towns, historic lighthouses, and natural scenery. In New England, explore iconic destinations like Martha's Vineyard, Nantucket, and Cape Cod in the most luxurious way possible.
Picture yourself cruising along the rugged coastline with the salty sea breeze in your hair. Explore picturesque harbors, anchor in secluded coves, and indulge in the region's freshest seafood.
From the charm of Newport, Rhode Island, to vibrant Portland, Maine, each stop along the way offers a unique adventure.
Yacht Charters Near Me | Florida
Florida is the ultimate destination for sun-soaked luxury. With its stunning coastlines, sparkling blue waters, and year-round sunshine, it's no wonder Florida attracts yacht enthusiasts worldwide.
Miami and South Beach
One of Florida's best yacht charter experiences is in Miami. This vibrant city offers a mix of glamorous nightlife, stunning beaches, and a lively art scene.
A yacht charter in Miami also offers easy access to the luxurious playground of South Beach. Visit its world-class restaurants, trendy boutiques, and bustling nightlife.
Florida Keys and Key West
Another must-visit destination for yacht charters in Florida is the Florida Keys. Explore the crystal-clear waters of the Florida Keys. Discover vibrant coral reefs, hidden coves, and an abundance of colorful marine life.
Don't miss the chance to visit Key West, known for its charming old town, colorful architecture, and lively atmosphere. Indulge in fresh seafood and experience the laid-back lifestyle that the Florida Keys are famous for.
Yacht Charters Near Me | California
California's coast is a paradise for yacht rentals. You'll find a diverse range of stunning destinations for a luxurious experience on the open waters. California boasts iconic cities like San Francisco and Los Angeles and the breathtaking Catalina Island.
One of the premier west coast yachting destinations is San Francisco Bay. Sail under the iconic Golden Gate Bridge and marvel at the city's stunning skyline. Enjoy delicious cuisine, visit world-renowned wineries, or soak up the beauty of the bay.
Please call us today at 1 (321) 777-1707 or describe Your Vacation Vision to help you plan your fully-crewed private luxury yachting vacation! Inquire as soon as possible about your custom, crewed yacht charter.
You make the memories. We make the arrangements.