A yacht rental in the Bahamas combines the best of paradise with a luxurious floating resort. With idyllic beauty, crystal-clear waters, and miles of white sandy beaches, the allure of the Bahamas is undeniable. However, it's crucial to grasp the financial aspects of this adventure. In this guide, we will navigate factors that influence the cost of yacht rentals in the Bahamas.
A Bahamas yacht charter offers the flexibility to tailor your experience. Depending on your preferences, it can be modest and simple or opulent and extravagant.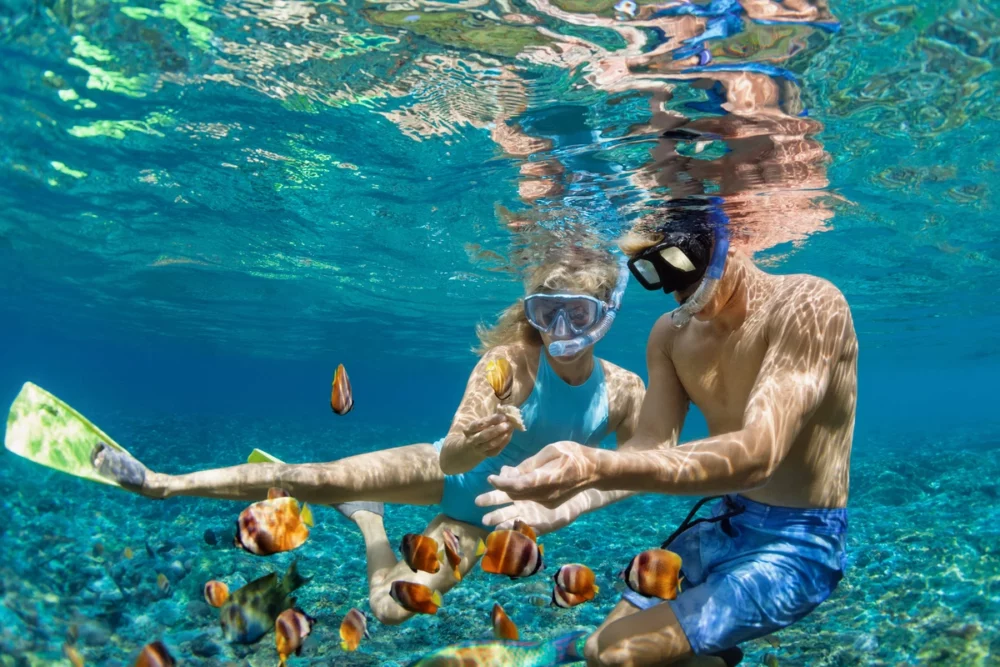 Unique Costs Associated with a Yacht Rental Bahamas
When planning your yacht rental in the Bahamas, consider some unique costs. These often-overlooked costs can have a substantial impact on your overall budget. Here's a closer look at these unique expenses and why they matter:
Bahamas Value Added Tax for Charters
Currently, this is 10% of the charter fee. This is subject to change.
Bahamas Charter Fee
The Bahamas requires all private vessels, including yachts, to obtain a charter license. The fees for these permits can vary based on the yacht's size and length of stay. The current Bahamas Charter Tax is 4% of the charter fee.
Fuel and Provisioning Costs
Yacht rentals in the Bahamas come with two unique expenses: fuel and provisioning. Since many of the Bahamas' islands are far away from each other, fuel can be more expensive than on the mainland.
More Expensive Islands
The islands with more infrastructure and attractions tend to be more expensive.
Nassau and Paradise Island
The capital city, Nassau, and the nearby Paradise Island are popular. However, these places also tend to be more expensive. That's because of their high-end resorts, upscale amenities, and nightlife. Demand for yacht rentals is generally higher in this region, contributing to higher prices.
The Exumas | Yacht Rental Bahamas
The Exumas are exclusive and remote and favored by those seeking privacy and pristine natural beauty. However, the exclusivity often comes with a higher price tag. Since these more remote islands have limited accessibility, provisioning and maintenance are more expensive.
The Abacos
The Abacos is a sailing hub with many picturesque marinas. While these marinas provide excellent amenities, it's important to note that the cost of staying in these marinas can add to your budget.
Some of the luxurious, world-class marinas in the Abacos are
Abaco Beach Resort
Walker's Cay
Hope Town Inn & Marina
The Abacos also have delightful restaurants and dining options from casual to upscale. Prices for dining out can vary, so you can choose options that fit your budget and preferences.
Less Expensive Islands
Andros
Andros, the biggest island in The Bahamas, is like a hidden gem, mostly untouched and full of exciting outdoor activities. Scuba dive, go deep-sea or fly fishing, explore national forests, and discover intriguing blue holes.
For an untouched and tranquil paradise, Andros is an affordable alternative. Its undeveloped nature and limited tourist infrastructure make it a budget-friendly choice.
Eleuthera and Cat Island | Yacht Rental Bahamas
These islands offer a quieter, less crowded atmosphere with fewer high-end facilities. As a result, you can find inexpensive experiences.
Long Island
Known for its affordability, Long Island provides budget-friendly, authentic Bahamian experiences. Its lack of extensive resort development keeps costs in check.
Additional Costs and Considerations for a Yacht Rental Bahamas
Beyond the initial yacht rental cost, there are several other expenses to consider:
Crew Gratuity
Tipping the crew on a yacht is customary and an important part of yachting etiquette. On average, plan to tip the crew between 15% to 20% of the total charter fee. This amount is typically shared among the crew members.
The quality of service provided by the crew should also influence your decision. If the crew has gone above and beyond to make your experience exceptional, you may consider tipping on the higher end of the range.
Scuba Diving
You can still enjoy world-class diving if your yacht rental in the Bahamas does not include scuba equipment. If you're a diver, you won't want to miss the marine life in the Bahamas.
Scuba diving fees can vary based on location, the number of dives, and renting gear. Here are some key considerations:
Per Dive Fee: Scuba diving fees are often calculated on a per-dive basis. The cost per dive can range from approximately $50 to $100 or more, depending on the dive site and the dive operator. Some locations, particularly those near renowned dive spots or shipwrecks, may charge higher fees.
Equipment Rental: The rental fee typically covers items like the scuba tank, regulator, buoyancy control device (BCD), and wetsuit. Rental fees can range from $30 to $60 per dive.
Guided Dives: You may prefer guided dives, particularly if you're not familiar with the local underwater terrain. Guided dives come with an additional cost for the services of a certified dive instructor or divemaster.
Certification Courses: If you're not a certified diver, you may consider taking a certification course. Currently, these courses can cost between $300 to $600.
Custom Excursions for Your Yacht Rental in the Bahamas
Custom excursions, such as ATV or Jeep tours, fishing charters, or personalized experiences, may come at an extra cost. Before your charter, we will discuss your desires and associated costs. Go to our Frequently Asked Questions page for additional information.
A luxury yacht charter in the Bahamas provides an opportunity to explore the beauty of these islands. Understanding the factors that influence the cost will help you plan an unforgettable Bahamian yachting adventure that suits your budget.
Please call us today at 1 (321) 777-1707 or describe Your Vacation Vision to help you plan your fully-crewed private luxury yachting vacation! Inquire as soon as possible about your custom, crewed yacht charter.
You make the memories. We make the arrangements.