A Caribbean yacht charter holds the power to quickly transport your mind and body from cold and gray days to idyllic golden sands and warm hospitality. Year-round adventure and total relaxation await you with our carefully curated list of the 10 best Caribbean yacht charters.
Get your sunglasses and swimsuits ready, your next luxury yacht vacation is just around the corner! Visit our Caribbean yacht charter itineraries for more details on how to make your dream holiday a reality.
U.S. Virgin Islands
The U.S. Virgin Islands are home to some of the best beaches, national parks, and activities the Caribbean has to offer. Adventure seekers can enjoy kayaking, zip-lining, and hiking on St. John, while divers will be amazed by the sea life in the waters below. However, if you're looking for spa treatments, a round of golf, or the beach, the USVI have you covered.
Did you know that seven nations have called the Virgin Islands their own? Visit St. Croix's cultural museums, plantation homes, and even the Cruzan Rum Distillery You can also see the old sugar cane factory, to grasp the difficult past and resilience of the native islanders. In addition, the fusion of nations is still evident in the cuisine found in one of many fine-dining restaurants on St. Thomas.
What's more is that the main islands of St. Thomas, St. Croix, and St. John are easily accessed from the U.S., without passports for American citizens.
British Virgin Islands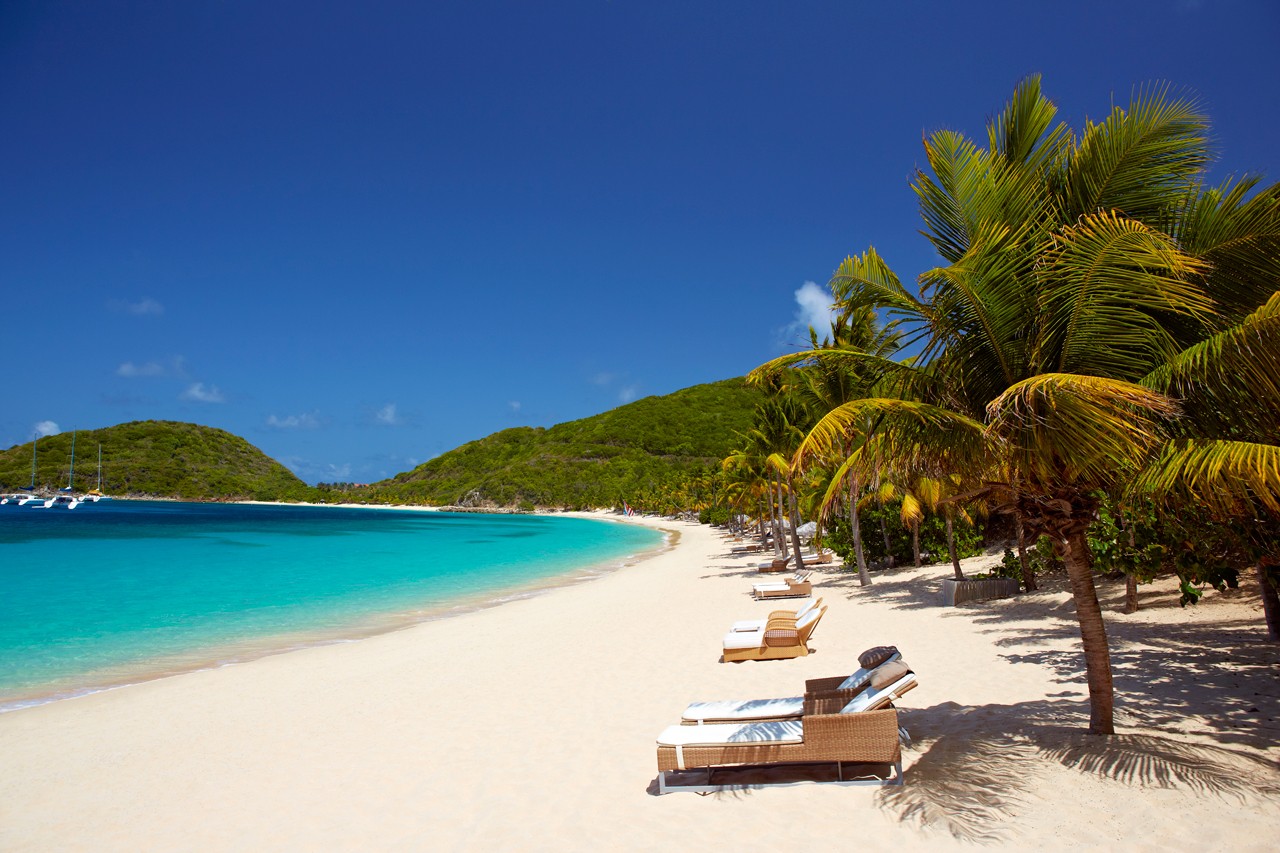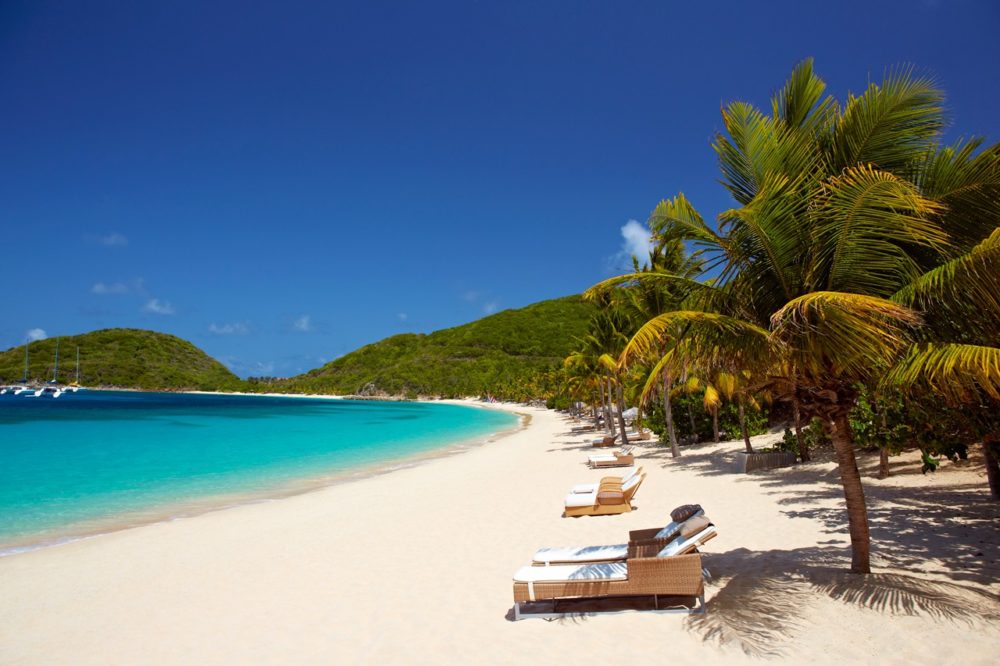 While the British Virgin Islands may encompass 60 islands, the four primary islands sit near each other, making for an easy-going yacht charter. You can go surfing or shopping in Tortola in the morning and swim alongside the serene beaches of Virgin Gorda in the afternoon. Definitely one of the 10 Best Caribbean Yacht Charter Destinations, is Nature's Little Secret".
Nearby, the calm waters and hospitable marina of Scrub Island even offer visitors the opportunity to learn to sail or take the day to go fishing. There's also an excellent Spa for anyone seeking total rejuvenation.
Newly re-energized, you can next head to Anegada for excellent snorkeling atop the beautiful coral reefs, tunnels, and winding springs. Fishing buffs will also find great sport and bone fishing along with a variety of watersports. Back on firm ground, take time to admire exotic wildlife, and don't leave without strolling through the old town walls of the island's original settlement.
To cap off your BVI journey, head to Jost Van Dyke where you can feast on seafood, rotis, and plenty of barbecue. From your luxury yacht charter, you can even voyage to numerous private and uninhabited islands for hiking trails, secluded coves and private resorts.
Antigua & Barbuda
A renowned yachting destination today, Antigua is actually one of the Caribbean's original and preeminent luxury yacht charter spots, dating back to the 1600s. Sheltered harbors, gorgeous blue seas, and fantastic trade winds continue to bring sailors and holiday-makers back year after year.
Settled by the British, the volcanic island has an interesting history and natural beauty waiting for you to explore. Dock at historic English Harbor and revisit the nation's nautical past. Here, take a walk back in time through restored captain's houses, sugar mills, military fortresses, and cannons looking over the beaming blue seas. Home to 365 beaches, stretching 95 miles, Antigua's sandy shores warrant more than just one trip.
Antigua's sister island of Barbuda is yet another way to find private beaches and hidden coves to make your own. Whether you want to snorkel, dive or escape to one of the hidden cays, Antigua and Barbuda are ready to host you.
Anguilla
If you want to feel at home from the moment you arrive at your destination, head to Anguilla. The warm locals and inviting atmosphere will immediately put you at ease. A small island, accessed primarily from St. Martin, Anguilla's oversized charm permeates every inch of the local restaurants, shops, tour guides, and intimate bays.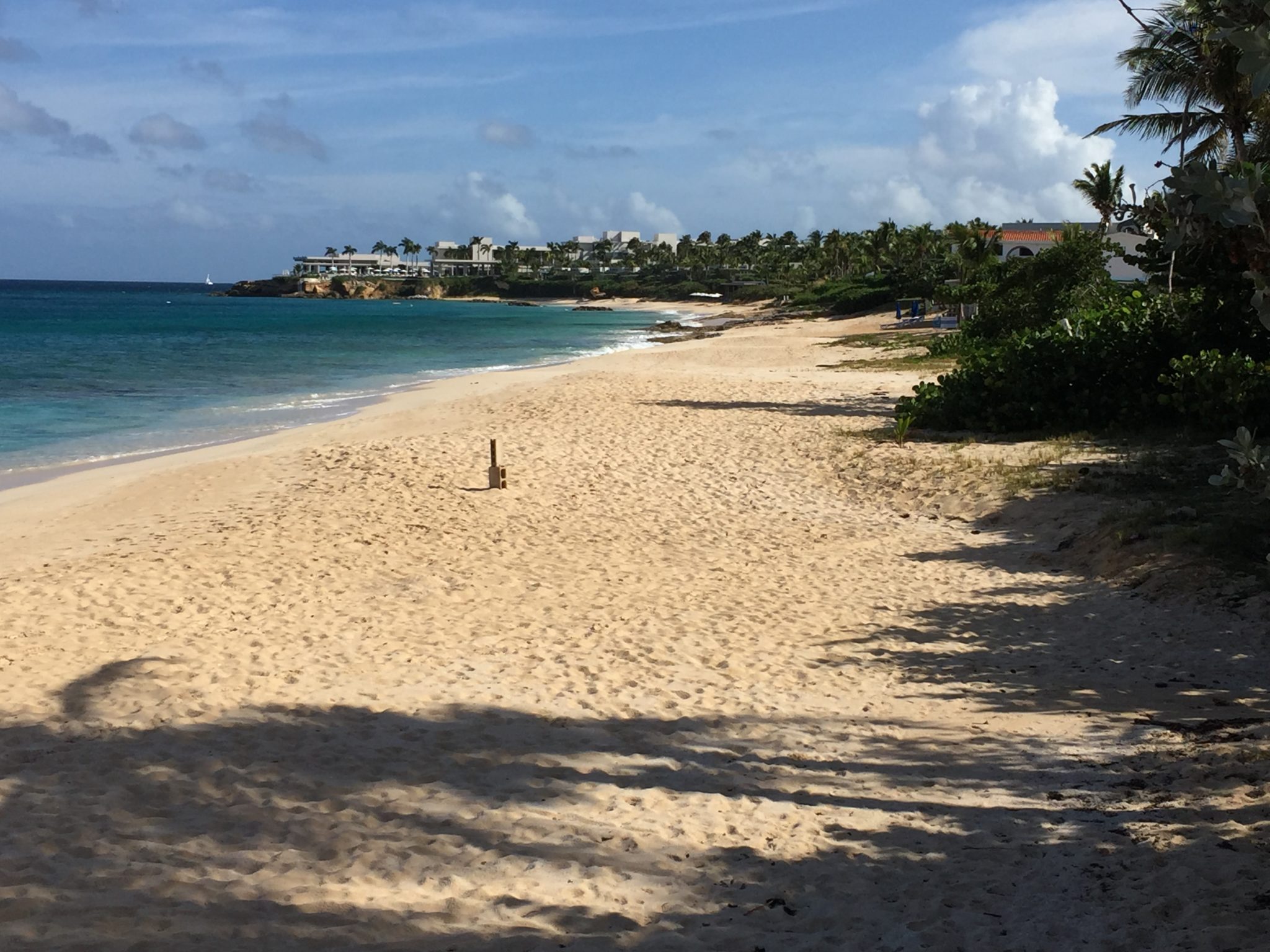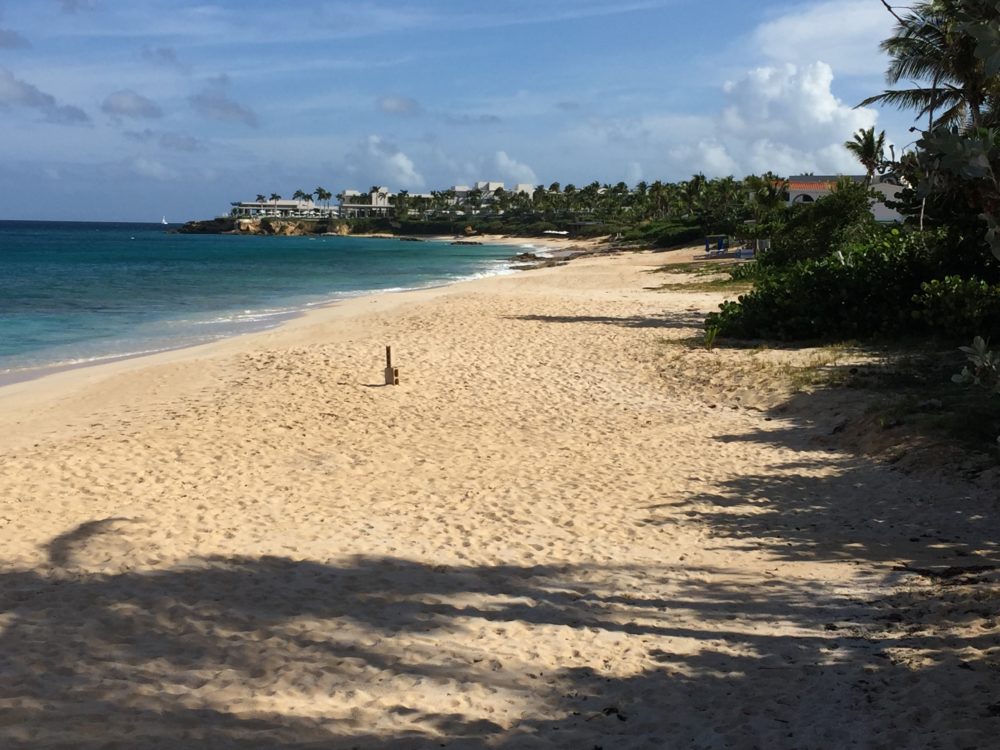 On Anguilla, you can test out your photography skills with a hike to one of many viewpoints overlooking the island. If you're hungry, take a quick boat ride for an unforgettable meal at Sandy Island, just offshore. Speaking of cuisine, Anguilla is known for its dynamic gastronomy ranging from perfectly cooked fish to native dishes like Funghi.
Snorkeling, diving, and fishing will entertain the most active yachters. However, your whole group will want to see prehistoric cave carvings at Big Spring Cave. Rather, if you're interested in wildlife, you can also head to East End Pond's wildlife conservation. Anguilla truly is one of the most incredible Caribbean yacht charter destinations.
St. Vincent and the Grenadines
A picturesque archipelago of 33 islands, including Grenada, the Grenadines and St. Vincent have been in movies including Pirates of the Caribbean. Independent since 1979, the islands like much of the West Indies were once colonized by the British. Originally home to the Arawak Indian tribe, their heritage lives on through traditional food and traditions.
As each island has its own distinct personality, it's worth visiting a few to fully explore their rich diversity. Mustique is a top choice for those looking for the ultimate and exclusive luxury experiences. Rub elbows and dine with celebrities who often rent the private villas on the island.
Those looking for total peace and quiet can head to snorkel the incredible Horseshoe Reef in the Tobago Cays. Or, venture to the wild islands of Petit St. Vincent and Martinique for more underwater adventures in the secluded area.
You'll notice that music is the beating heart of Grenadine culture. A variety of blues and jazz festivals take place throughout the year. On the bustling islands of Bequia and Union, you'll find live music around town and at many excellent bars and restaurants. In addition, combine the Grenadines with neighboring St. Lucia for a magical Caribbean luxury yacht charter trip.
Puerto Rico & The Spanish Virgin Islands
Unbeknownst to many, Puerto Rico and the Spanish Virgin Islands are excellent choices for your next Caribbean yacht charter. Off the beaten path from more popular island groups, the Spanish Virgin Islands mix American convenience with Spanish Caribbean flair. Use of the U.S. dollar and ease of American travel, passport-free, are just some reasons to visit this hidden gem in the Caribbean.
If you're into trend-setting and avoiding big crowds, Puerto Rico and the Spanish Virgin Islands are perfect for you. In Puerto Rico's capital of Old San Juan be sure to visit the military barracks, tunnels, and El Morro fortress. Inland, plan a day trip to the El Yunque National Forest to hike the rainforest or admire the fauna and plant life.
Top destinations off the coast of Puerto Rico include Culebra, beaches like Playa Flamenco, and a wildlife refuge. After working up a hunger, head to the island of Vieques for authentic Puerto Rican cuisine and great nightlife in the city of Esperanza. Cap off a memorable vacation with a night kayak excursion to the neon bioluminescent Mosquito Bay.
St. Barts
St. Barthélmey or St. Barts has the most elite amenities and top-notch activities hard to come by anywhere else. Perhaps most unique, visitors can take a yellow submarine from Gustavia Harbour to explore the island's surroundings up close and personally. If you'd rather be in the thick of the action, you can also scuba dive in Colombier Bay or Pain de Sucre.
No longer needed today, St. Barts still retains some of its historic forts and lookouts, including Fort Karl which can be visited high atop the island. After taking in the gorgeous vistas at Fort Karl, traverse the island by ATV, an experience sure to stay with you long after your trip.
St. Martin & St. Maarten
The world's smallest dual-nationality piece of land in the world is none other than St. Martin & St. Maarten. The Dutch territory side is of course called St. Maarten, while the French protectorate is St. Martin.
Closely situated near other top islands including Anguilla and St. Barth's, St. Martin's Tintamarie sees many visitors who come to enjoy the mud baths. The island is also home to beautiful sandy beaches and the clearest snorkeling and scuba conditions with depths of over 100 feet. While both sides of the island exude beauty but offer distinctively different experiences.
This dual nation island is one of the 10 Best Caribbean Yacht Charter Destinations known for its excellent restaurants. Explore the gorgeous area aboard Power Catamaran FRENCHWEST.
St. Martin
On the French side, St. Martin, you'll be transported to a more European cafe culture with superb outdoor and beachside dining choices. A mix of cuisine awaits you at various high-end dining venues, some even with dinner and dancing.
Tennis players, water-skiers, and sailors have plenty of options when it comes to courts and sports available in St. Martin. Aspiring fishermen and women, don't forget the excellent deep sea fishing you'll find just offshore.
St. Maarten
Contrastingly, the Dutch side of St. Maarten bears the nightlife and energy with casinos abound. In need of new gadgets or jewelry, they've also got many shops and boutiques for duty-free shopping excursions. Golfers can also enjoy a round at the island's golf course located on the Dutch side.
Browse The Top Caribbean Charter Yachts
Ultimately, there's no wrong choice for your next Caribbean yacht charter. When selecting one of the 10 Best Caribbean Yacht Charter Destinations. Visit our Caribbean luxury yacht charter itineraries and let us help you plan your next trip!
Please contact us at 1 (321) 777-1707 or complete our contact form to start planning your yacht charter vacation! It's never too early, or too late to inquire about your bespoke private yacht charter.
You make the memories. We make the arrangements.