With nearly 300,000 acres under vine, Sicily has more vineyards than any other region in Italy. Forever an essential center of viticulture, inhabitants have produced wine on the island since Magna Grecia. However, alongside its Greek heritage, Sicily's proximity only 100 miles from Africa has significantly influenced its communities and agriculture.
In particular, Arabic culture is still evident in the wines, foods, and traditions. With so much to uncover, this guide to Sicily's best wine regions and grapes will help you better understand this fascinating part of Southern Italy.
To simplify matters, Sicily's wine industry can be grouped into three geographical zones, each inhabiting one corner of the region. Each zone has its distinct terroir, climate, and native grapes. Additionally, the production scale greatly varies by tradition and vineyard location.
The western province of Trapani alone produces approximately 50% of Sicily's wines. With large-scale cooperative winemaking in practice throughout the region, bulk and simple table wines are made across Sicily. However, many independent wineries have redefined and revived the grapes and methods of their ancestors. Today, they make regionally characteristic, high-quality wines from unique native grapes of the past.
Explore Sicily's best wine regions and grapes on a luxury yacht charter. Browse our Southern Italian Yacht Itineraries today!
Wine Regions of Western Sicily
Marsala
Marsala, one of Sicily's most iconic port cities, produces wines of the same name at the island's western edge. The city, meaning the port of God in Arabic, spelled Marsa-Allah, has played a huge role in European trade. Marsala began as a Britain-bound fortified sweet wine akin to Port or Sherry.
However, Marsala producers make excellent dry wines with the same native varietals today. Grillo, Catarratto, and Inzolia (or Ausonica) dominate white Marsala blends and can also be found as single varietals. Grillo does exceptionally well as a medium to heavy-bodied wine full of salty and savory energy. Additionally, winemakers cultivate smaller amounts of red grapes, including Nerello Mascalese, Nero D'Avola, and Perricone, to make the Rubino version of sweet Marsala wine. 
Look out for dynamic and organic Marsala wines from Baracco and Fabio Ferracane.
Menfi
South of Marsala is a small but noteworthy region making fresh coastal white wines. Fortunately positioned on the south-facing coast, between two major rivers, Menfi has an excellent climate and six unique grape-growing soils. While over 20 varieties are planted amongst the 200 hectares of vineyards, Inzolia and Cataratto outshine the rest. 
Unfortunately, large cooperatives still dominate the area and typically ship their bulk wine, often French varieties, elsewhere. However, in the past twenty years, independent winemakers like Cantina Barbera are proudly making artisanal native wines and bottled them in Menfi. 
Pantelleria
The tiny island of Pantelleria is home to Sicily's first native grape Zibibbo or Moscato d'Alessandria. Zibibbo has been cultivated on the volcanic island since the 9th Century when Saracen Arabs introduced it. In Pantelleria, Zibibbo and all plants experience extreme heat and warm winds, resulting in elevated sugar levels. Historically, winemakers used these grapes solely by making them into delightful Passito, or sweet wines.
While the tradition remains intact, some winemakers are now making interesting dry wines from Zibibbo worth trying. Local legends making excellent Zibibbo wines and more include Serragghia, Cantine Basile, and Abazzia San Giorgio.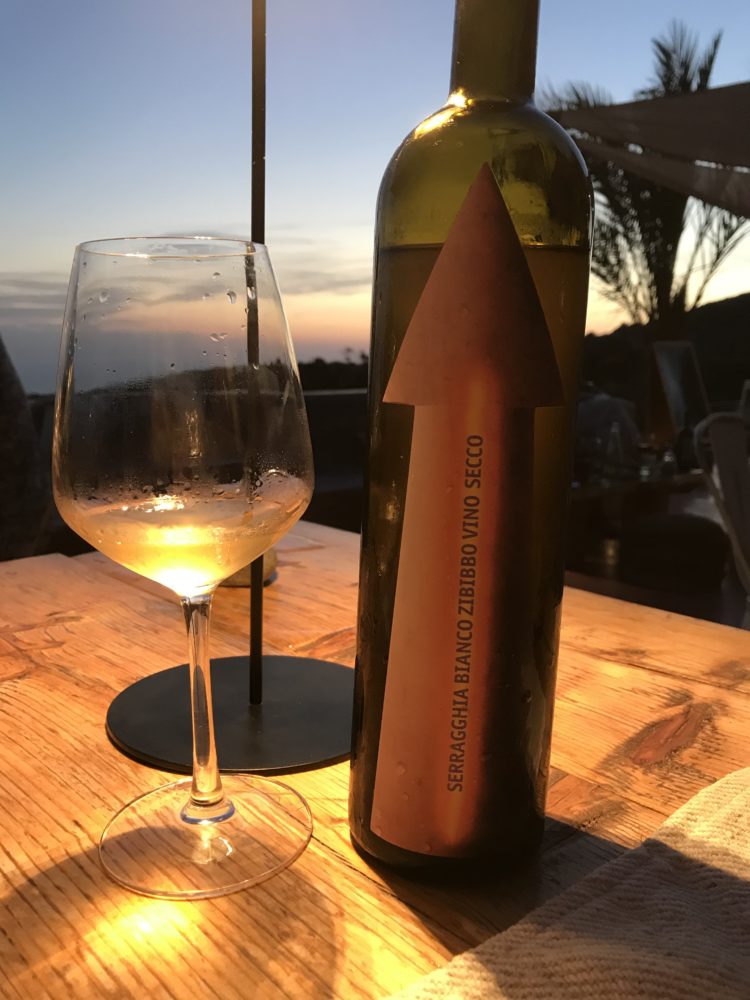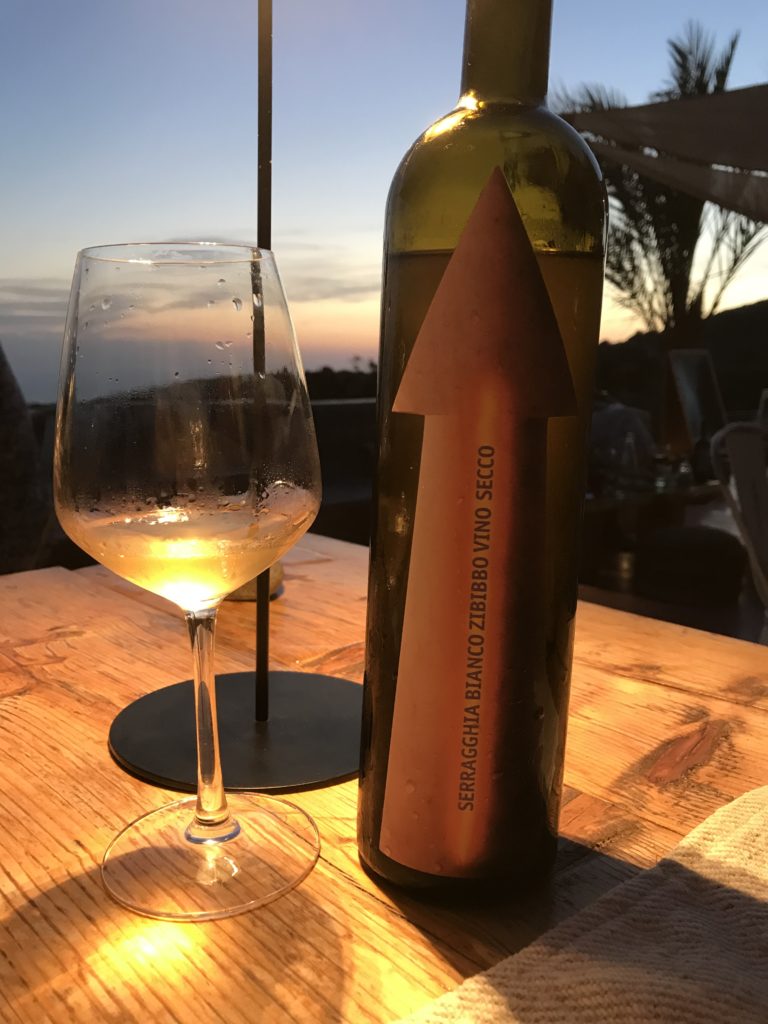 Wine Regions of Northeast Sicily
Aeolian Islands
Lipari, the largest of the Aeolian islands, produces a full-bodied and aromatic bearing Malvasia delle Lipari. Three rare and unique dessert wines from this golden Malvasia are only produced on the island. Look for Cantine Colosi's large portfolio of Malvasia and other Aeolian wines. 
Mamertino di Milazzo & Faro
Both red and white native grapes grow happily in a beautiful corner of northeastern Sicily. In the Mamertino area near the Capo di Milazzo, you'll find structured red blends of Nero D'Avola and Nocera, an ancient and widely unknown grape. You'll typically see Cataratto, Inzolia, and Grillo blends for the white wines. 
Nearby, in Faro, just north of Messina, the red grape Nerello Mascalese makes robust, tannic wines typically combined with Nerello Cappuccio or Nocera. They exude intense black fruits, rocky minerality, and sometimes spicy notes depending on aging methods.
The arid Mediterranean climate and omnipresent winds help counterbalance the heat. While sailing to the strait of Messina, you can even stop at Cantine Bonfiglio for exceptional wines. Alternatively, you can taste elegant Zibibbo from old vines at Tenuta Enza La Fauci.
Etna
Mount Etna, Europe's tallest active volcano of 11k feet, has shaped Sicily and much of its culture, including wine. The volcanic soil and slopes help cultivate top-quality red and white wines 2,000 ft above sea level. Terraced vineyards sit on the north, east and south slopes, with arguably the best ones concentrated on the north face. An easy trip west from Taormina, visiting Etna's north slopes is an excellent way to see and taste Sicily.
Here, Etna Rosso, at least 80% Nerello Mascalese and a maximum of 20% Nerello Cappuccio combine for an austere yet refined and complex red wine. Like many great reds, Etna Rosso's age very well. Over time, they often further develop earthy and spice characteristics. Additionally, many producers utilize both Nerello grapes to craft excellent rosé wines. 
Winemakers are also producing increasingly premium white wines on Etna. The Etna Bianco wines comprise 60% Carricante and 40% Cataratto. However, the Riserva wines must be at least 80% Carricante. Depending on the vinification method and vineyard location, they can be mineral and citrusy, while others can be smokey. 
Consider seeking Mount Etna wines from Calabretta, Terre Nere, I Custodi, and Graci. 
Wine Regions of Southeast Sicily
Cerasuolo di Vittoria
Vittoria, in the southeastern province of Ragusa, is home to Sicily's only DOCG, the most distinguished denomination. Nero D'Avola, also called Calabrese, grows in the unique soils of this ancient territory.  While vinified on its own, here in Vittoria, it is primarily blended with Frappato to create Cerasuolo di Vittoria. To earn this distinction, 50-70% of Nero D'Avola must be combined with 30-50% Frappato. Frappato, also native to the area, provides refreshing acidity and a lighter touch to the inky purple Nero D'Avola. 
You can find renowned Cerasuolo and more organic wines at COS and Arianna Occhipinti, both of whom also distribute globally. They also produce great local olive oil.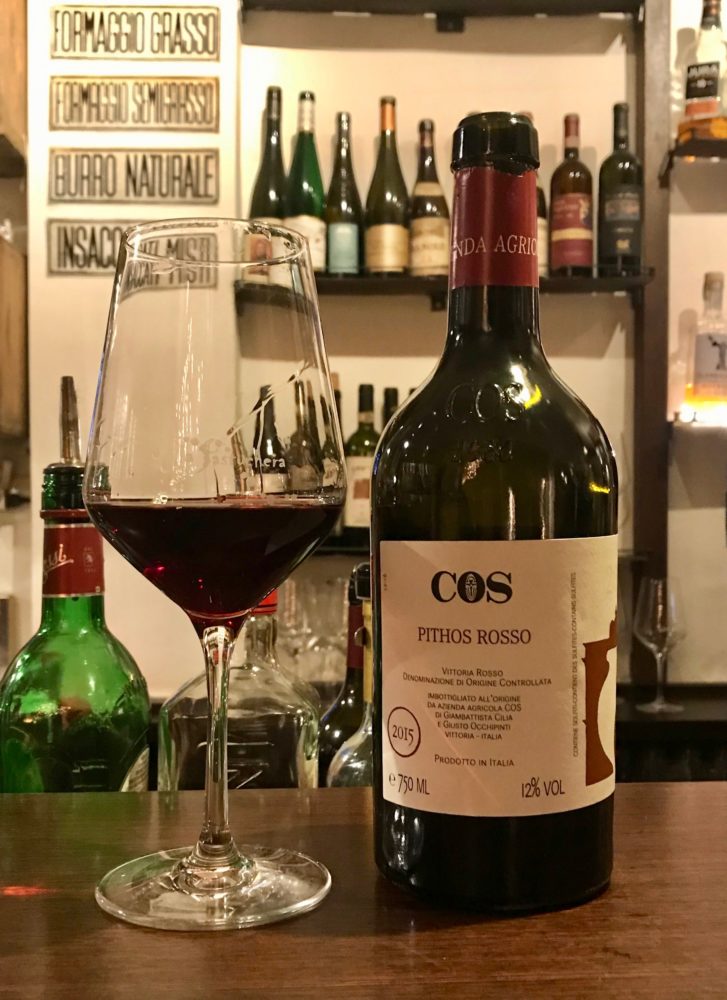 Noto
The southeastern coast of Sicily is full of beauty.  South of the Greek town of Syracuse, you will find the wine region famous for Nero D'Avola.  Producers make dark and purple-hued wines from yet another bold Sicilian red grape.  Similar in structure to Syrah, Nero D'Avola is a crowd-pleaser with a fruit-forward body and a round body.
Single-varietal wines must comprise 85% or more Nero D'Avola, while Noto Rosso wines must have at least 65%. Noto winemakers also produce fragrant Moscato Bianco whites in still and sparkling versions. 
Thirsty for an authentic taste of Sicilian wine from the source? Don't forget to browse our Southern Italian Yacht Itineraries and book your next trip!
Please call us today at 1 (321) 777-1707 or describe Your Vacation Vision to help you plan your fully-crewed private luxury yachting vacation! Inquire as soon as possible about your custom, crewed yacht charter.
You make the memories. We make the arrangements.