Whether sailing with family, friends, or even your colleagues, a holiday yacht charter will surely be one of the most memorable vacations you have ever had. Here are 5 reasons you should book your amazing Caribbean yacht charter holiday now. On an Amazing Caribbean Yacht Rentals.
1. Early planning ensures a more relaxed holiday.
It's never too early to start planning your next yacht charter vacation! By booking early, you can ensure that you get the best boat for the destination of your dreams. The holidays are already stressful enough, so why not take care of your vacation plans now so that you won't stress about them later? The sooner you book, the more likely we will be able to accommodate your preferences and holiday schedule.
2. The best boats may sell out for specific dates.
It's always best to book your charter early, especially if you have your heart set on a specific boat or destination like the Virgin Islands or the Bahamas over Christmas or New Year's Eve. If you're planning to charter during peak season, booking early is essential, as boats tend to fill up quickly.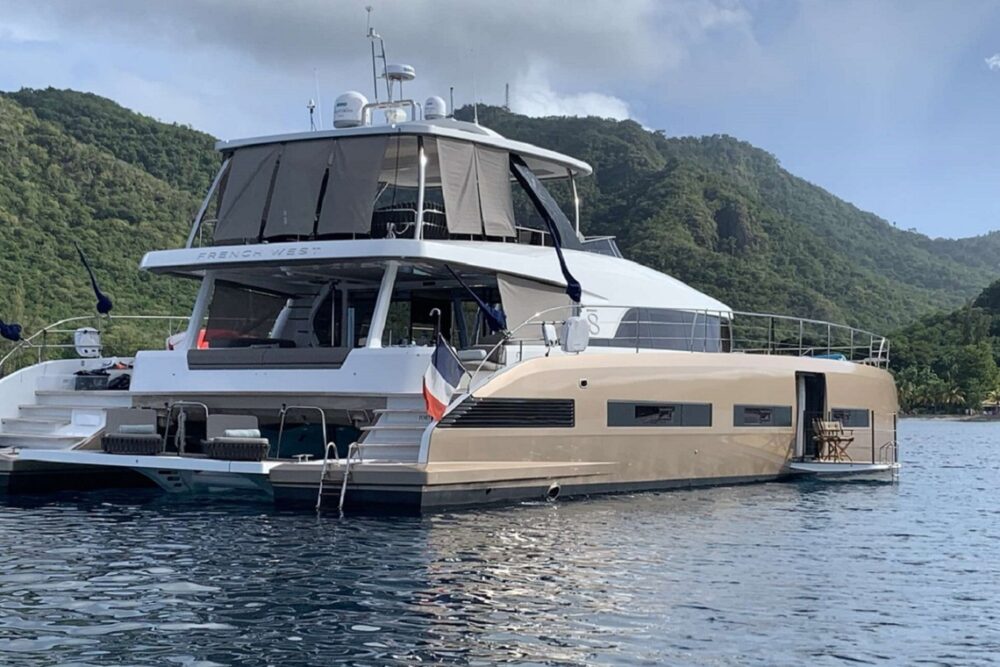 Power catamaran FRENCHWEST is a top-rated boat that is perfect for families.
3. Enjoy a personalized gourmet Thanksgiving.
Thanksgiving is a time to indulge, and there's no better way to do that than by chartering a yacht with a private chef. The chef will prepare a menu that includes all your holiday favorites. And what's more, you can enjoy them while relaxing on the deck of your beautiful yacht, surrounded by family and friends.
And don't worry about missing any vital football games, either. Your yacht is equipped with the latest TVs and WiFi connectivity. Moreover, you don't have to do any dishes after your delicious meal.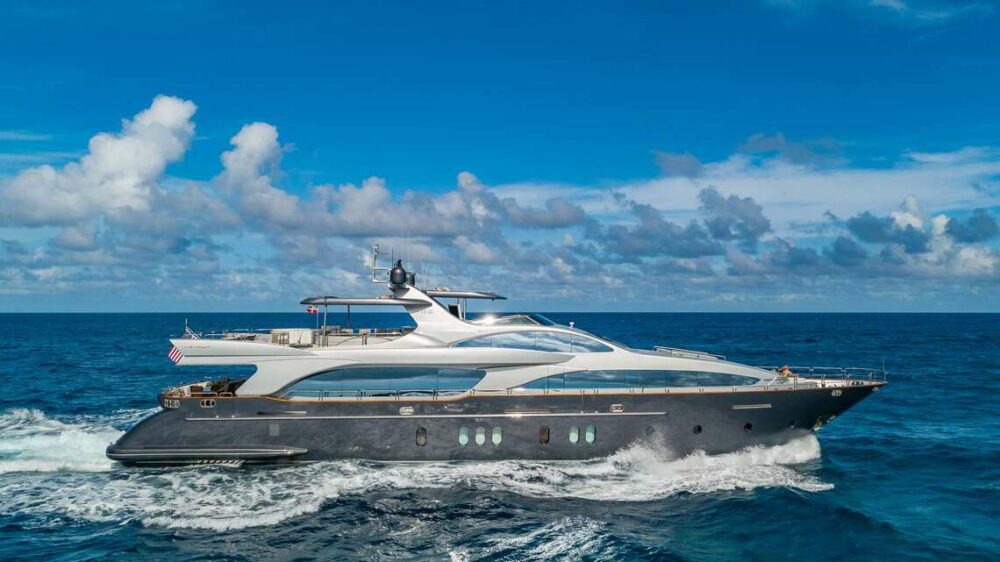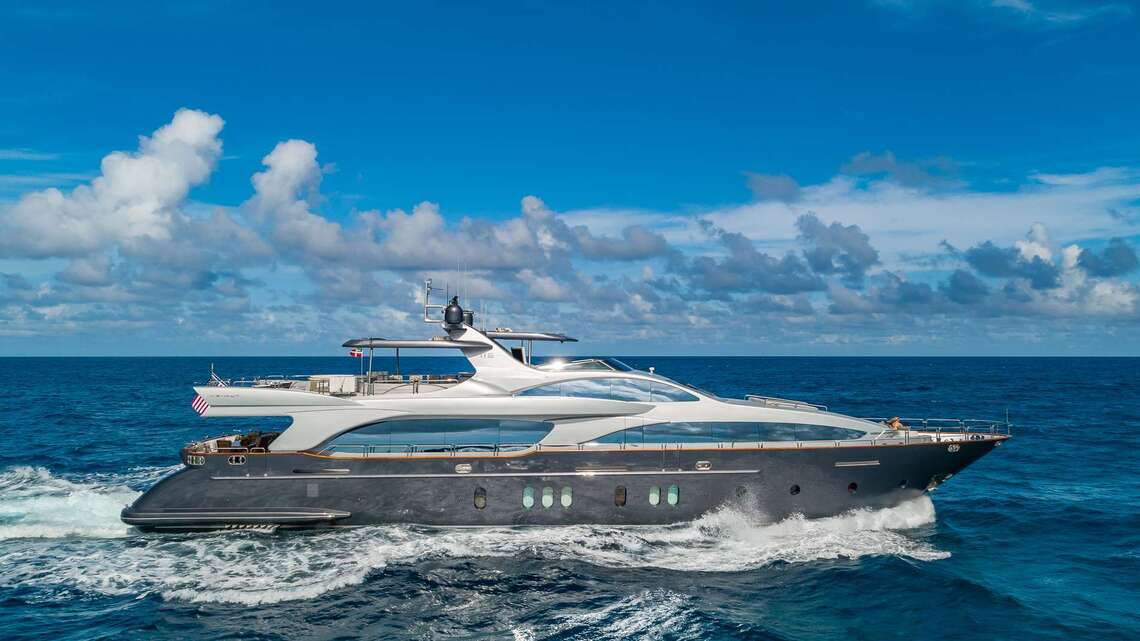 TAIL LIGHTS is a 116-foot Azimut motor yacht that accommodates 12 guests in 5 spacious cabins. Loads of water toys and other amenities make this a fantastic choice for larger groups.
4. Celebrate Christmas and New Year's Eve in style.
If you're looking to celebrate Christmas and New Year's Eve in bespoke style, then booking a holiday Caribbean yacht charter is a perfect way. Not only will you enjoy the beautiful weather and scenery, but you'll also be able to relax and escape the hustle and bustle of the holiday season.
Picture yourself having Christmas dinner in the tropics rather than in the cold. You'll feast on gourmet meals, travel from one lovely island to the next, and even have a unique holiday surrounded by those you love. Best of all, you don't have to shop, cook, or clean up!
And this year, instead of the usual eggnog, why not swap a traditional tropical cocktail with a Christmas twist? Why not try a Cranberry Margarita? Here's the recipe:
Yacht Holiday Cranberry Margarita
2 oz cranberry juice
1 oz fresh lime juice
1.5 oz blanco tequila
0.5 oz Cointreau (optional)
0.25 oz simple syrup or agave syrup
Fresh cranberries and lime for garnish
Combine all ingredients in an ice-filled shaker and then pour into a salt-rimmed glass over ice cubes. Garnish with cranberries and lime slices. Enjoy!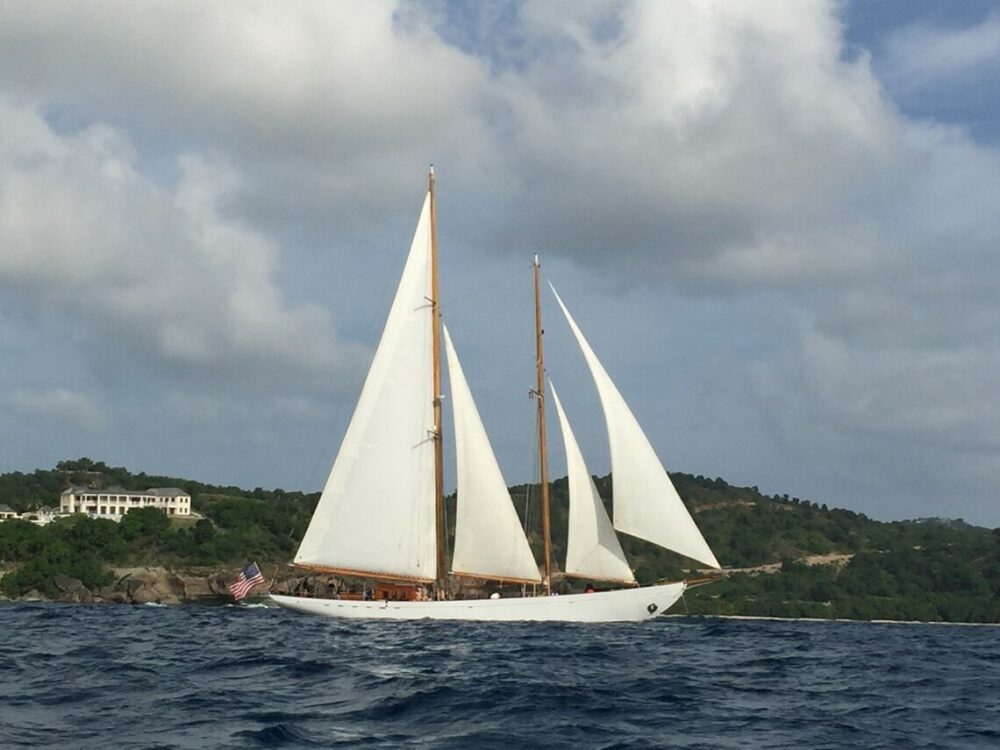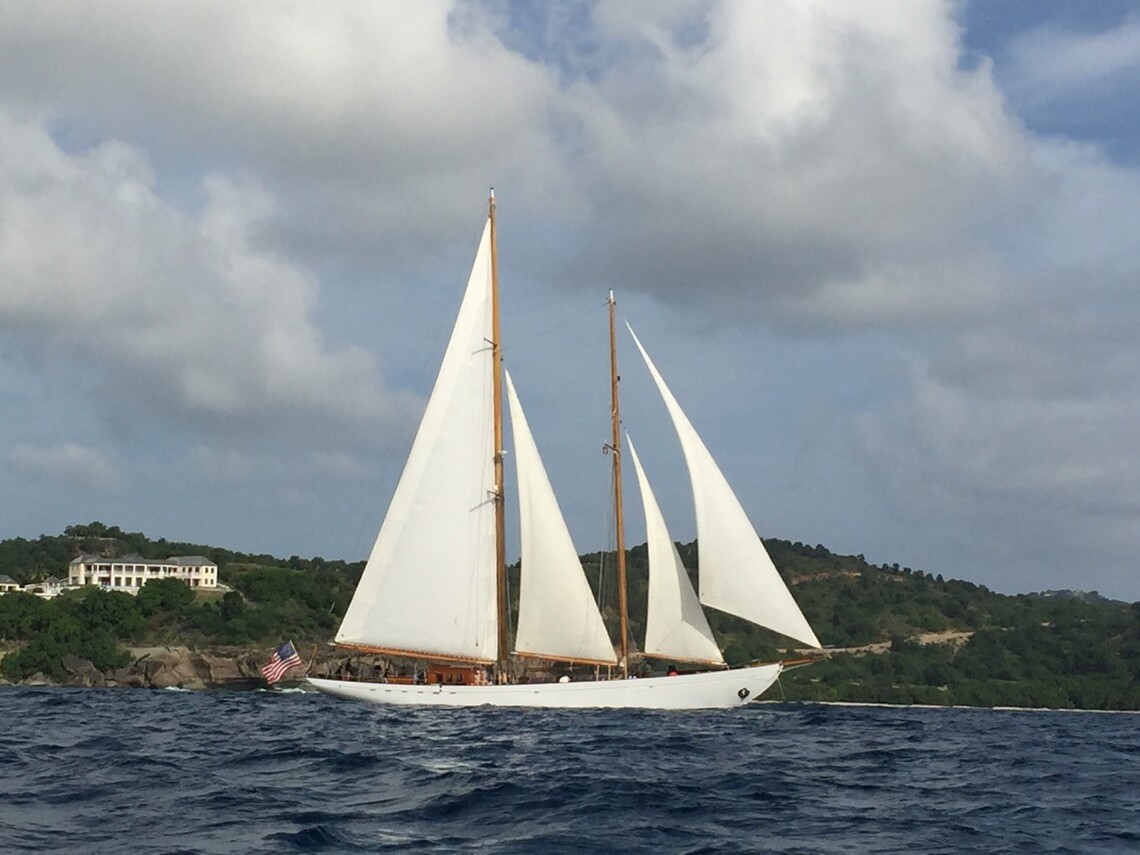 EROS, a classic 115-foot sailing yacht, will delight everyone in your group. Imagine a champagne toast while watching New Year's Eve fireworks on the deck of this remarkable vessel!
5, Make your next Valentine's Day the most romantic ever.
How about celebrating Valentine's Day on your private yacht? Surprise someone special with champagne, roses, and an intimate dinner together in the most romantic setting. Your crew will pamper you and make sure you have everything you need, including privacy. It's nice to be pampered, but being pampered in paradise makes it an experience to remember!
Reserve Your Amazing Caribbean Yacht Charter Holiday Now
The Caribbean is a beautiful place to spend your holidays, with plenty of fun-filled activities. If you're planning on going during Thanksgiving, Christmas, New Year's Eve, or Valentine's Day, the best thing you can do is book early.
Call to find your Amazing Caribbean Yacht Rentals today. 321-777-1707.
Please call us today at 1 (321) 777-1707 or describe Your Vacation Vision to help you plan your fully-crewed private luxury yachting vacation! Inquire as soon as possible about your custom, crewed yacht charter.
You make the memories. We make the arrangements.