When was the last time you spent quality time with your significant other? There is never enough time to escape the daily routine and pay attention to your loved ones. Although many land-based resorts cater to couples, you and your partner will have the most romantic vacation on a Bahamas motorboat charter. Here are five romantic activities on a Bahamas motorboat charter that will inspire your next vacation and rekindle your relationship.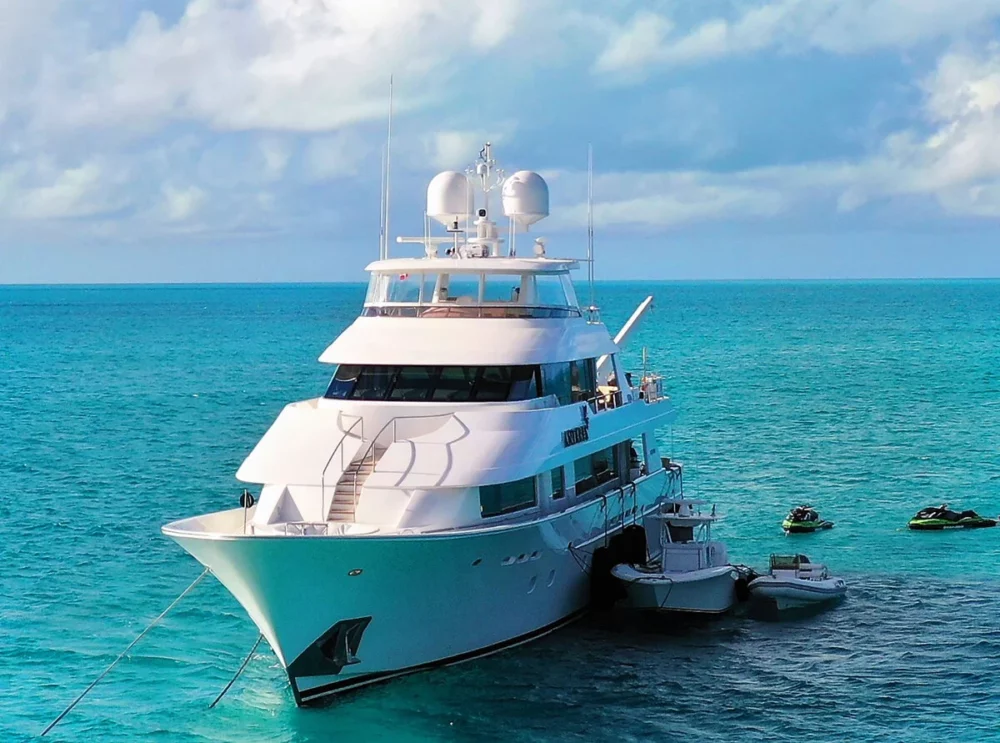 1. Relax on the boat.
The first thing to do on the boat is relax! You'll have the perfect place to do that on your Bahamas motorboat charter. Every area of the boat is designed for your comfort, such as:
On Deck. You'll want to spend much of your time relaxing on the deck. Swim in the pool, soak in the jacuzzi, recline on the sun pads, and dine alfresco. The gorgeous yacht REMEMBER WHEN has a 10-person jacuzzi on the sundeck.
The salon. Motorboats have roomy salons with comfortable seating, perfect for socializing and intimate gatherings. MILK & HONEY is enormous for her 125-foot length. The yacht has an abundance of incredibly roomy indoor and outdoor spaces.
In your cabin. Your cabin is so spacious and comfortable that you may want to sleep late every day! Cabins have private en-suite bathrooms and showers as well. CHAKRA has huge staterooms and five decks with everything from a massage room, gym, and beauty salon.
Your privacy is ensured. Crew members understand how important it is to let you relax and enjoy your time together on vacation. Since everything is handled during your stay, you won't need to worry about anything other than treasuring your time as a couple.
2. Try new activities on a Bahamas Motorboat Charter
Mix things up while you're on your Bahamas motorboat charter. Try kayaking, paddle boarding, kite surfing, snorkeling, or scuba diving together. Or, grab some fishing poles and try to reel in that record-breaking dolphin.
Doing new things together helps create new memories and makes those new experiences more fun and exciting. When it comes to romance, activities like these build lasting memories.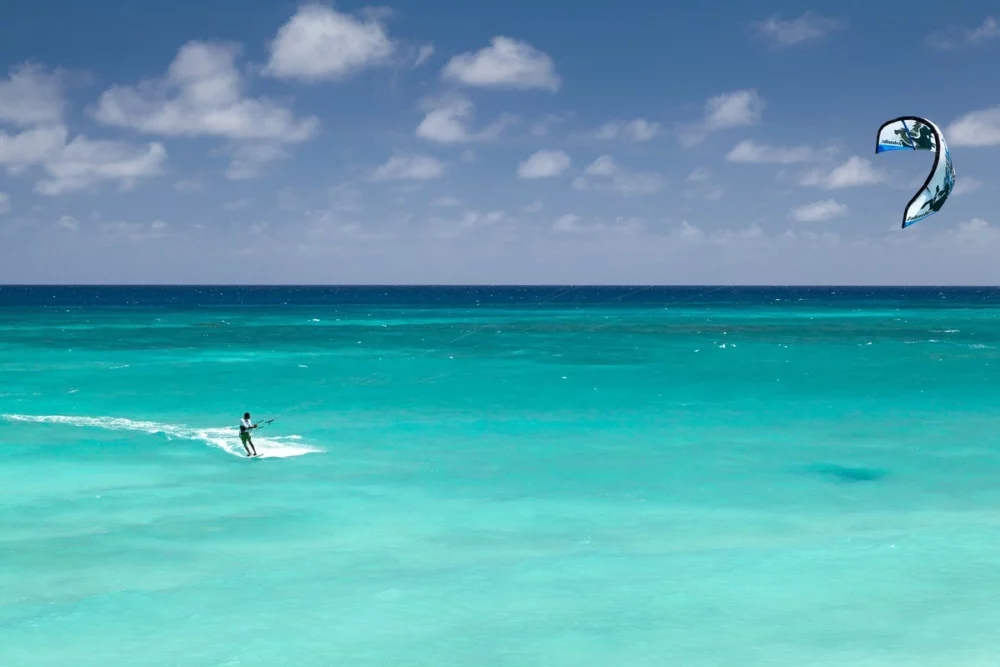 Land-based activities can build memories, too. In Nassau, you have tons of options when it comes to new things to do. Check out Atlantis Paradise Island Resort, which offers many romantic amenities and activities.
Restaurants, shopping, historical sites, and island tours are just a few of the things you may enjoy. If you are interested in cultural explorations, check out sites of historical interest, such as Queen's Staircase in Nassau or Fort Charlotte, also in Nassau.
3. Pamper yourselves on a Bahamas motorboat charter.
While on your Bahamas motorboat charter, indulge in spa treatments, special meals, and many hours of relaxation on deck as you cruise from one beautiful island to the next. Enjoy a romantic picnic on a secluded beach like Coco Plum Beach on Great Exuma Island. You can stay connected to nature while spending time alone.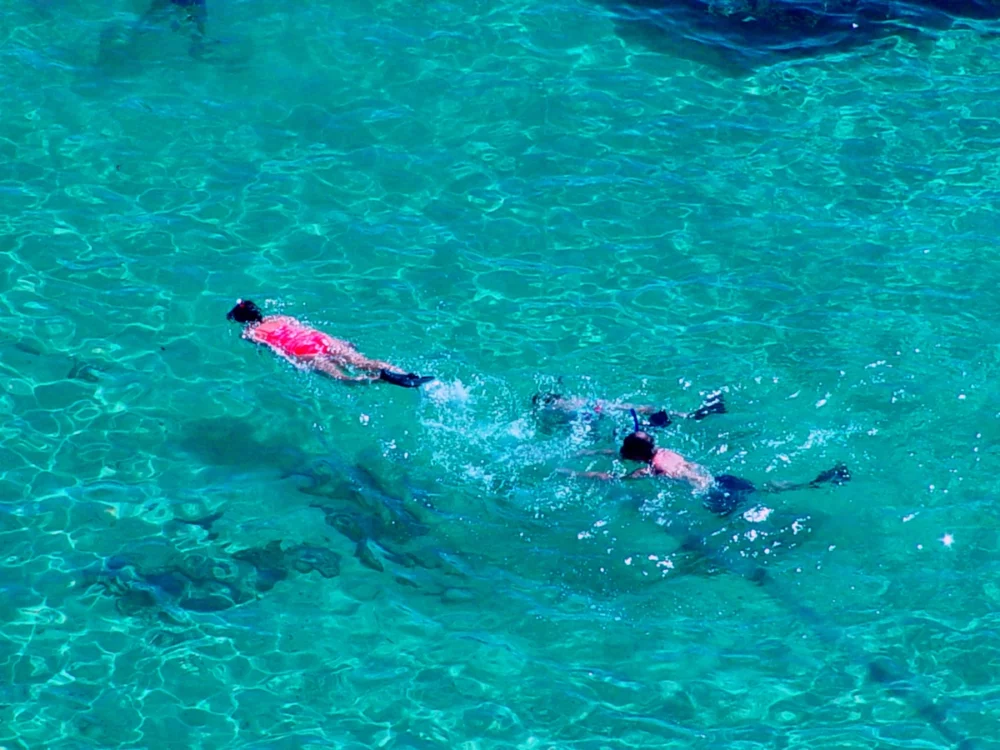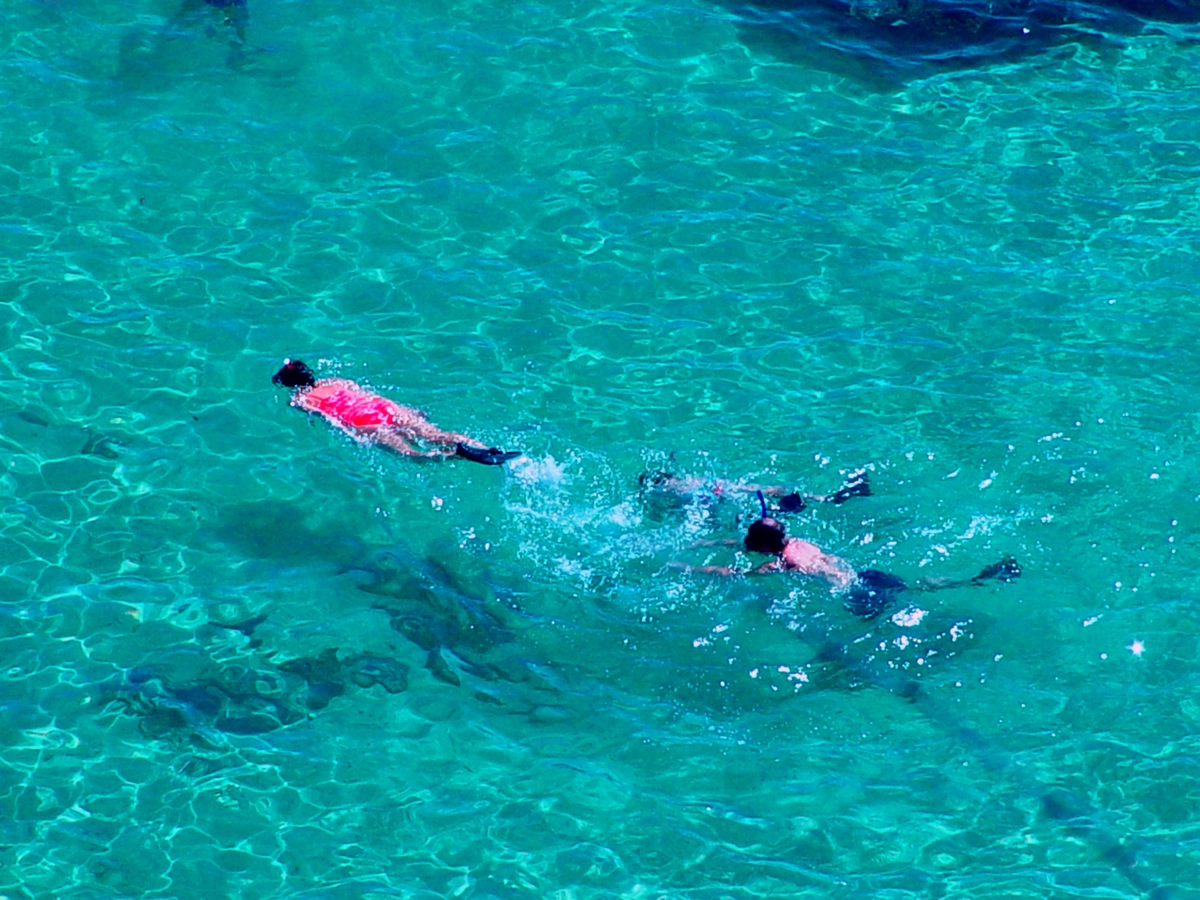 4. Create a meal together.
Your private chef can teach you how to create a fabulous meal; you will learn something new and have an intangible souvenir you can take home. It's a great way to get in touch with your creative side or discover a new talent that you both have in common.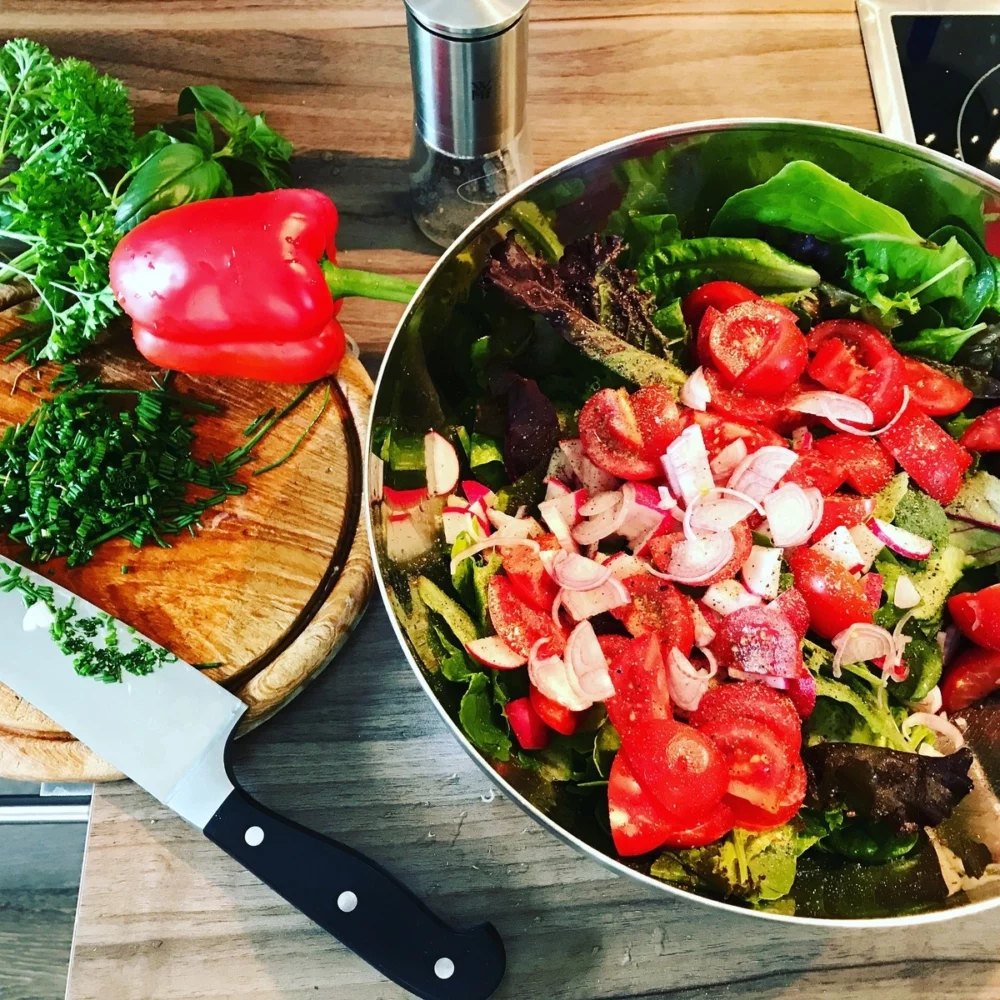 Cooking is a great way to learn about different cultures. The local cuisine will introduce you to new ingredients and cooking styles, helping you discover unique meal preparation methods. When you finish cooking your meal, please share it with your partner as part of your romantic evening.
5. Lay in the sun or under the stars.
Nothing says romance like basking in warm rays while listening to waves gently lap the side of the boat. Or how about sipping champagne under the stars? Nothing is as romantic as strolling along an enchanting beach together, holding hands, and discussing the day's events.
6. Celebrate a special occasion.
What better way to mark a special occasion than on a luxury yacht? The occasion can be anything, from "just because" to toasting a milestone. Here are just a few ideas:
Engagement
Ask your partner to spend the rest of their life with you. A luxury yacht will set the right mood for a proposal, whether just the two of you or if your good friends and family surround you. We can help you arrange the perfect setting for popping the question!
Honeymoon
Imagine cruising the Exumas or Eleuthera's aquamarine waters for your first week or two of married life. After all of the hectic preparations for your wedding and the stresses of the big day, a laid-back vacation sets the tone for the days to come.
Enjoy each other as you have leisurely meals on the deck, float beside your yacht on huge inflatable toys, explore secluded beaches, and party at lively clubs. Nassau's Paradise Island is a fabulous place to party!
Birthday or Anniversary
Celebrate a special date aboard your yacht. Maybe the day you met or the day you married. Spend the day together making new memories. Then, toast the occasion with champagne as you watch the beautiful Bahamian sunset.
Book Your Bahamas Motorboat Charter Today
Whether you are newlyweds or long-time partners, make plans today for your romantic holiday. Boats are filling quickly, so call CKIM Group today to discuss which boat is best for your Bahamas motorboat charter.
One of the new yachts chartering in the Bahamas is M/Y The PEDDLER. Great for a group of 8.
Please call us today at 1 (321) 777-1707 or describe Your Vacation Vision to help you plan your fully-crewed private luxury yachting vacation! Inquire as soon as possible about your custom, crewed yacht charter.
You make the memories. We make the arrangements.