A BVI catamaran charter can be lavish or budget-friendly. Here, we'll guide you through the more expensive and inexpensive things to see and do while on a BVI catamaran charter. It's all up to you since the BVI offers something for everyone.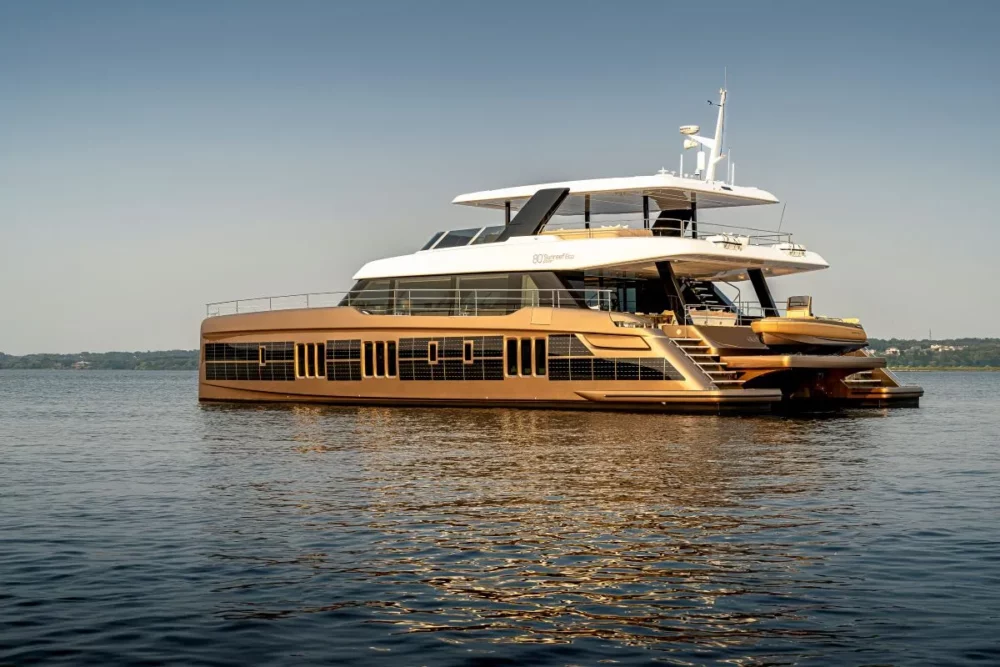 More Expensive Adventures on Your BVI Catamaran Charter
While aboard your catamaran, you can spend a little more on extra amenities. For example, you may want to add premium liquors, on-board spa services, or personal guides. If scuba diving is an option on your BVI catamaran charter, there may be additional costs.
On Land
There are many luxury resorts in the BVI. Many offer world-class dining, private beaches, and spas. Here are a few to visit on your BVI catamaran charter:
Rosewood Little Dix Bay: This iconic resort on Virgin Gorda offers world-class dining and a serene beachfront setting.
Oil Nut Bay: A private resort on Virgin Gorda. Oil Nut Bay offers stunning villas and an array of upscale amenities.
Scrub Island Resort, Spa & Marina: On Scrub Island, this resort provides a private island experience.
With a helicopter tour, you can get a bird' s-eye view of the BVI's lush landscapes and idyllic islands. Companies such as Caribbean Buzz offer a memorable and extravagant way to see the region from a new perspective.
Go horseback riding on the beach in Anegada. Francis Family Farm offers an exclusive Full Moon Ride. You'll enjoy a private three-course beachfront dinner.
Then, enjoy a relaxing and romantic moonlit horseback ride on the beach. You will need reservations, so plan ahead for this memorable activity.
Hire a professional photographer or videographer to document your BVI catamaran charter adventure.
On the Water
The British Virgin Islands are world-famous for their spectacular scuba diving sites. Here are just a few:
Here are five top scuba diving sites in the BVI:
Wreck of the RMS Rhone: This is one of the most famous dive sites in the BVI. The RMS Rhone is a well-preserved British mail steamer that sank in 1867 during a hurricane. It offers a unique underwater experience with the remains of the ship and marine life.
The Indians: Near Norman Island, this popular dive site has large boulders and diverse marine life. It's an excellent spot for exploring coral reefs and seeing various fish species.
The Chikuzen: This wreck dive site features the Chikuzen, a purpose-sunk tugboat. Marine life and coral surround the wreck, making it an exciting destination for advanced divers.
Wreck Alley: As the name suggests, Wreck Alley is a collection of shipwrecks near Cooper Island.
The Chimney: In the North Sound of Virgin Gorda, The Chimney is a unique dive site with swim-throughs, tunnels, and canyons. It's a fantastic spot for observing coral formations and marine creatures.
Your yacht may offer scuba on board. However, you can also rent diving equipment and join organized dive trips. Jost van Dyke Scuba offers rentals, dive trips, and scuba certification.
Take Kite Surfing lessons at Saba Rock. As the BVI's premier kiteboarding school, you will be up, riding the waves and soaring through the Caribbean skies in no time. With experienced instructors, you can master the art of kite surfing while enjoying the stunning British Virgin Islands.
Budget-Friendly Adventures on Your BVI Catamaran Charter
There are plenty of budget-friendly adventures to enjoy while on your BVI Catamaran charter. Here are some ideas:
On Land
Explore the natural beauty of the BVI by hopping from one stunning beach to another. Swim, beach comb, and relax.
Hike on the numerous island trails. Whether it's Gorda Peak on Virgin Gorda or Sage Mountain on Tortola, you'll enjoy breathtaking views at no extra cost.
Immerse yourself in the local culture without spending a fortune by visiting farmers' and craft markets. Sample local cuisine, find unique souvenirs, and engage with the friendly locals.
Many beach bars and restaurants offer reasonably priced, delicious food and drinks for a change of scenery that won't break the bank. Sip on local flavors while absorbing the laid-back island atmosphere. The Soggy Dollar Bar is one of the bars to try.
On the Water | BVI Catamaran Charter
Snorkeling is another inexpensive activity. Your catamaran will have the snorkel gear. All you have to do is jump in the water and enjoy. The BVI's coral reefs and marine life are amazing.
Your British-Virgin Islands catamaran charter will have a variety of water toys, such as kayaks, SUPs, and wakeboards. Other toys on your charter may include floating mats and towable tubes.
Swimming is another activity that you can enjoy right from your boat.
Experience the Best of the BVI at Any Budget
A BVI Catamaran Charter is an ideal way to experience the best of the British Virgin Islands. It's an amazing journey, regardless of your budget.
In addition, kindly read "BVI Yacht Charters, Top 10 Questions" for additional information.
Please call us today at 1 (321) 777-1707 or describe Your Vacation Vision to help you plan your fully-crewed private luxury yachting vacation! Inquire as soon as possible about your custom, crewed yacht charter.
You make the memories. We make the arrangements.