Dreaming of a tropical paradise, crystal-clear waters, and the freedom to explore hidden coves and white sand beaches? If so, BVI yacht charters might be just the vacation experience you want. The British Virgin Islands (BVI) offer some of the world's most stunning sailing destinations. A yacht charter adventure here can be the vacation of a lifetime!
The British Virgin Islands are a part of the Leeward Islands in the Caribbean.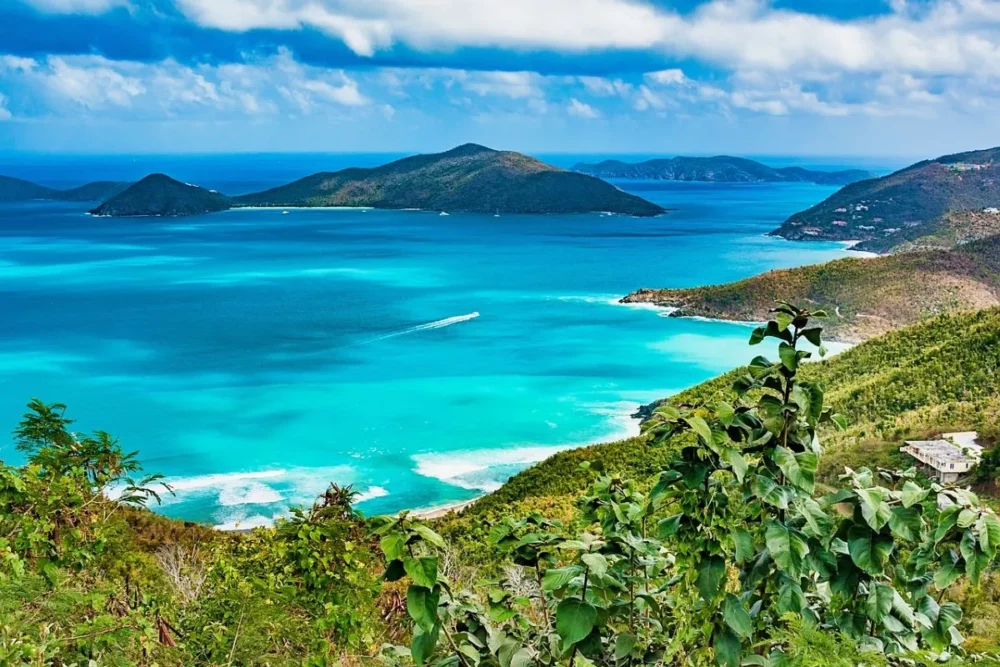 Here are the answers to 10 top questions before you set sail on your BVI yacht charter vacation.
1. What are BVI Yacht Charters?
BVI yacht charters refer to renting a private yacht or sailboat to explore the British Virgin Islands. It's an exclusive way to enjoy the freedom and flexibility of sailing while experiencing the beauty of this Caribbean paradise.
2. Why Choose the BVI?
The British Virgin Islands (BVI) stand out as a great destination for several reasons.
Unparalleled Natural Beauty: The BVI is a canvas painted with pristine beaches, lush hills, and turquoise waters. Each island boasts unique, awe-inspiring scenery, making it a haven for nature enthusiasts and photographers alike.
Sailing Paradise: If you have a passion for sailing, the BVI offers an unmatched experience. With consistent trade winds and numerous sheltered anchorages, it's no wonder sailors worldwide consider it the "Sailing Capital of the World."
Tranquility: Unlike other tourist-heavy destinations, the BVI has preserved its charm. Many of its islands remain unspoiled, providing a tranquil environment and an authentic Caribbean experience.
Diverse Island Options: The BVI caters to diverse tastes with over 60 islands and cays.
Marine Wonderland: Beneath the surface, the BVI offers a mesmerizing world of marine life.
Friendly People: The BVI is not just about its natural beauty; it's also about its people. The locals, known for their friendliness and warmth, make visitors feel like part of the community. Engaging with the local culture enriches your experience and creates lasting memories.
Culinary Delights: Indulge in a culinary journey featuring fresh seafood, tropical fruits, and a fusion of international flavors. You certainly must try the famous "painkiller" cocktail at the Soggy Dollar Beach bar.
Safe and Easy to Get To: The BVI is safe, ensuring a worry-free vacation. Additionally, it is easily accessible from major international airports.
3. What Are the Best BVI Yacht Charter Companies?
There are many BVI yacht charter companies. However, unlike other companies, CKIM Group offers a one-on-one boutique travel service. We specialize in personalized service from the first phone call to when you return from your vacation.
You'll have a selection of boats to choose from – catamarans, monohulls, and more, all to suit your style and budget!
4. What Type of Yacht is Best?
The yacht choice for a BVI Yacht Charter depends on your group size, budget, and preferences. BVI catamaran charters are popular for their stability and spaciousness, while monohulls offer a more authentic sailing experience. Motor yachts offer speed and spaciousness. We will consult with you and find the best fit for your group and budget.
5. What Should I Pack for a BVI Yacht Charter Vacation?
One of the great parts of a BVI yacht charter is that you can pack light! There's no need for heavy jackets or formal wear.
Since you will be outdoors a lot, pack lightweight clothing, a swimsuit, sunscreen, hats, and sunglasses. Don't forget essentials like travel documents, medications, and personal items. Most charter yachts have hair dryers and basic toiletries such as soap and shampoo.
6. How Long Should I Plan for a BVI Yacht Charter Vacation?
The durations for BVI yacht charters depend on the places you want to explore. A typical charter can last anywhere from a few days to several weeks. We will discuss the available options so you can make the best plan.
7. Do I Need Boating Experience?
You don't need any boating experience to enjoy BVI yacht charters. Your crewed BVI yacht charter will have a skilled captain and crew who handle the navigating. All you need to do is relax and enjoy the trip.
8. What Are the Must-Visit Destinations in the BVI?
The BVI boasts numerous must-visit destinations, including Tortola, Virgin Gorda, Anegada, Jost Van Dyke, and Norman Island. Each island offers unique attractions, from beautiful beaches to vibrant nightlife.
We recommend visiting Cane Garden Bay for its beach and enjoying some time at Myett's Restaurant and Bar
See our British Virgin Islands page to discover more about this tropical paradise.
9. What Activities Can I Enjoy on My Charter?
You can enjoy many different activities during your BVI yacht charter vacation. Here are just a few:
Snorkeling
Swimming
Kayaking
SUP (Stand Up Paddleboarding)
Beachcombing
Exploring the local culture
Dining
In addition, your yacht will have a unique array of water toys.
10. How Much Do BVI Yacht Charters Cost?
The cost of a BVI yacht charter varies widely depending on the type of vessel, duration, and services included. Prices for a week-long boat rental can range from seven thousand dollars to tens of thousands of dollars.
Budgeting for additional expenses such as advance provisioning, mooring fees, and crew gratuities is essential.
BVI yacht charters offer a fantastic way to explore the natural beauty and unique charm of the British Virgin Islands. Whether you're an experienced sailor or a first-time adventurer, there's a BVI yacht charter option to suit your preferences.
Please call us today at 1 (321) 777-1707 or describe Your Vacation Vision to help you plan your fully-crewed private luxury yachting vacation! Inquire as soon as possible about your custom, crewed yacht charter.
You make the memories. We make the arrangements.