Block Island is one of New England's best-known attractions and a staple of Rhode Island. Located 13 miles off the state's coast, the island is only 10 square miles. It has a population of just over 1,000 but packs in many attractions for visitors. About half of the area is designated as protected to preserve the island's natural beauty, making it a lovely place to explore.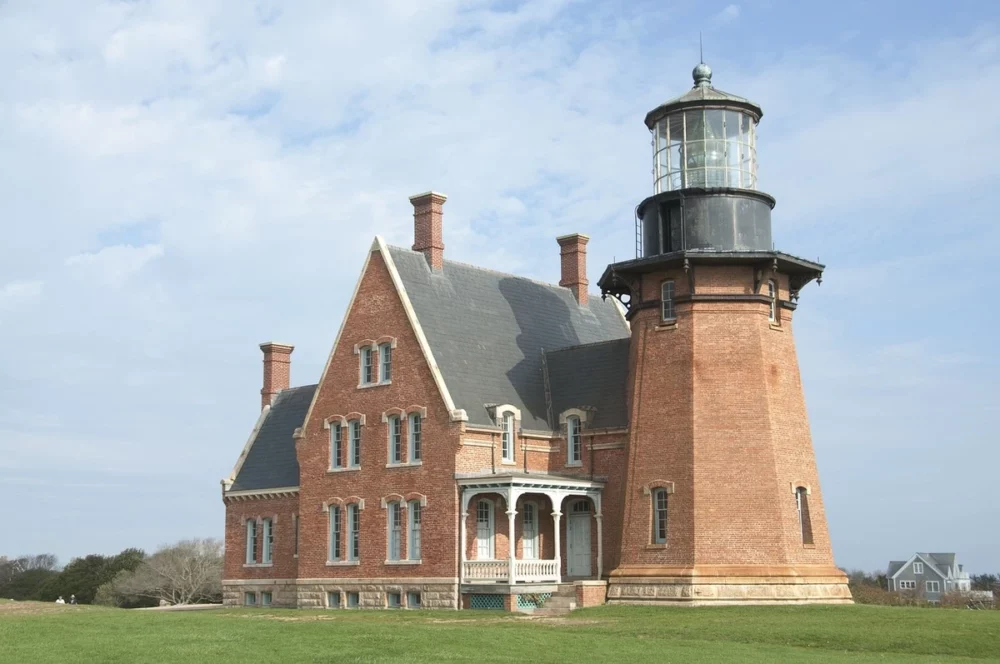 Two ferries transit to and from Block Island from Point Judith and New London, respectively. You can also take a flight directly to the island from nearby cities. These include
Providence and Worcester, Rhode Island
Hyannis and Martha's Vineyard, Massachusetts
New Haven, Connecticut
Moreover, you can visit Block Island on your Private Yacht Charter. It is a few hours from Newport, Rhode Island, the capital of yachting in New England.
Beaches and Trails
Discover Block Island's 17 miles of pristine beaches. There is a perfect beach for every purpose, whether water sports, tanning, or fishing. State Beach and Ballards Beach both have on-duty lifeguards for those with young swimmers, and the cliffs north of Mansion Beach are great for searching for interesting rocks and shells.
Additionally, most of the island is connected by a network of walking roads called the Greenway Trails. These provide an excellent way to explore the island while enjoying the scenery leisurely. The best place to start walking the trails is at Clay Head Preserve, situated at the island's northern tip. The walking trails are the best way to view Block Island, bar none; no other way allows you to enjoy the island's natural beauty at your own pace.
Discover Block Island | Shopping and Markets
If you crave shopping, then the island has that as well. Stores range from cute to tchotchkes and more, including clothing and handmade items. Old Harbor has great tourist shopping, and options include Island Bound for book lovers and Building Blocks for children's toys.
Between Old Harbor and New Harbor, one can also visit the seasonal Farmer's Market (Wednesdays and Saturdays) to see a selection of crafts and herbal mixtures the locals sell, including handmade cards and Block Island sea salt.
Discover Block Island | Fauna
Animal lovers can also find major attractions. The 1661 Farm and Gardens animal farm is free, open to the public all year, and hosts various animals. Camels, llamas, pygmy and fainting goats, black swans, a yak, lemurs, and red kangaroos can all be found there.
If sports fishing is more your speed, try your hand at either Point Judith Harbor of Refuge on the Rhode Island coast or the West Wall in the spring. Striped Bass, fluke and flounder, tautog, mackerel, swordfish, and tunas can all be caught. Most local fishermen have a catch-and-release policy, but you can cook whatever you catch if you wish.
Discover Block Island | Events
In addition to its usual attractions, Block Island hosts numerous events throughout the year, such as the Farmer's Market, the Fourth of July Parade, and organized running races.
Block Island Race Week showcases up to 150 racing sailboats hosted by local yacht clubs, including the Block Island Yacht Club. Competitions include One Design racing for all classes capable of participating, mixed fleet racing under PHRF, ORC, and IRC rating rules, classics and multihull racing, and more.
Discover Block Island, New England
Please call us today at 1 (321) 777-1707 or describe Your Vacation Vision to help you plan your fully-crewed private luxury yachting vacation! Inquire as soon as possible about your custom, crewed yacht charter.
You make the memories. We make the arrangements.