French Riviera Yacht Charters
Experience one of the French Riviera Yacht Charters in this stunning area. Not only does it have beautiful landscapes, but also a warm climate during the summer with sun-bleached beaches, clear waters, and tranquil islands. Exploring the French Mediterranean includes many unique destinations. These include Monaco, Cannes, Corsica, St. Tropez, Nice, and Antibes.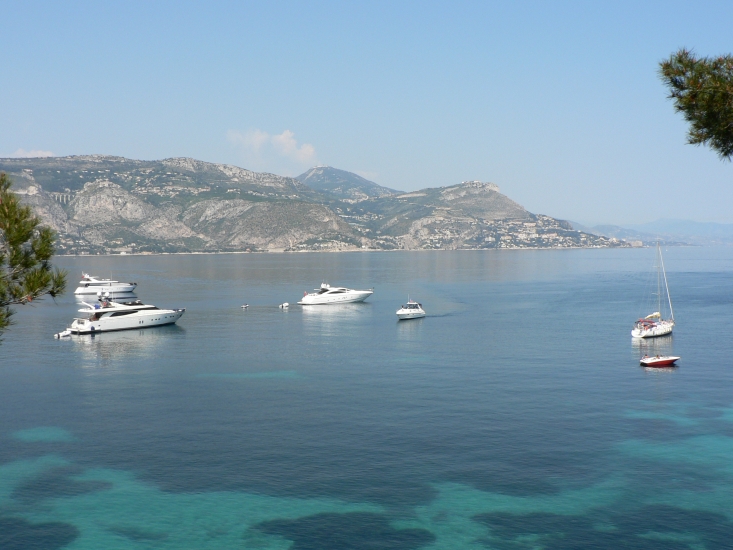 Sightseeing and Activities in Monaco
Monaco is undoubtedly one of the world's most popular and exclusive countries. Here you'll find Monte Carlo, the playground of choice for the famous and wealthy.
Attractions at a glance:
Oceanographic Museum of Monaco. A museum devoted to marine sciences in Monaco-Ville, Monaco. It is the headquarters of the Mediterranean Science Commission. The building is part of the Institut Oceanographique, which is dedicated to sharing oceanographic knowledge.
Monte Carlo Harbor. Go to the Casino, eat barbagiuans (a traditional pastry) at the Condamine Market, and walk along the Chemin des Sculptures.
Japanese Gardens. A Zen-style compact garden that harmoniously combines stone, water, and vegetation.
Casino Square. An enjoyable park area surrounded by Belle Époque architecture, chic hotels, and glamorous casinos.
Exotic Garden. A park with a wide variety of succulent plants including cacti.
Vieux Monaco. This museum displays objects telling the story of Monaco's heritage. It includes ceramics, paintings, furniture, and costumes, and shows scenes of daily life in earlier times.
Saint Nicholas Cathedral. Monaco's most important religious building is dedicated to the Virgin Mary. It is located atop the Rock of Monaco.
Place du Palais. "The Prince's Palace" is lined with batteries of canons cast during the reign of Louis XIV. The palace offers a unique panoramic view overlooking the Port and Monte-Carlo as well as Fontvieille and Cap d'Ail.
Larvotto Beach
Le Jardin Japonais
Sightseeing and Activities in Cannes
Glamorous Cannes hosts the annual film festival in M, and celebrities worldwide attend. Throughout the rest of the year, there is still lots to see and do here. You will undoubtedly want to bring your walking shoes as many areas are best visited on foot.
Attractions at glance:
Boulevard de la Croisette
Old Town
Festival de Cannes (Film Festival) in May
Palais des Festivals et des Congres
Public Beaches
Notre-Dame de l'Espérance
Private Beaches
Vieux Port
La Californie
La Malmaison Museum
Sightseeing and Activities in Antibes
Antibes has a relaxed, beach-like atmosphere where superyachts dock and colorful markets abound. Once home to the Spanish painter Pablo Picasso, Antibes still attracts the famous worldwide.
Attractions at glance:
Vieil Antibes (Old Town)
Musée Picasso
Jazz à Juan Festival
Fort Carré
Chapel Saint-Bernardin
Nomade at the Bastion Saint-Jaume
Archaeology Museum
Villa Thuret Botanic Gardens.
Sightseeing and Activities in St. Tropez
St. Tropez on the French Riviera was a military stronghold and fishing village till the beginning of the 20th century. Since Bridgette Bardot made the area famous, it has become a globally well-known seaside resort. Since St. Tropez is marked by designer boutiques, luxury yachts, and celebrities, be sure to bring your camera.
Attractions at glance:
Old Town
Old Port
Citadel
Place des Lices
Butterfly Museum
Scenic Seaside Path
Sightseeing and Activities in Nice
Nice is a vibrant open-air city with many museums and sidewalk cafes. It is a beautiful place to visit on your French Riviera Yacht Charter.
Attractions at a glance:
Promenade des Anglais
Matisse Museum
Picasso Museum
Villa & Jardins Ephrussi de Rothschild.
Sightseeing and Activities in Corsica
Corsica reigns over the French Mediterranean Sea, just 200 kilometers from the Côte-d'Azur. The landscapes, the monuments, and the beaches of Corsica make it the ideal destination for relaxing, walking, and exploring.
Attractions at glance:
Calanche Cliffs
Bonifacio Citadel
Nature Reserve of Scandola
Tamaricciu Beach
Santa Giulia Beach
Aiguilles de Bavella
Figuri Beach
Yacht Types for French Riviera Yacht Charters
A selection of crewed motor yachts, sailing catamarans, a few power catamarans, and sailboats are available for charter. Late May into October is the best time to charter in the French Riviera. However, it is hectic on land and the water during July and August.
We recommend advance planning of at least nine months to secure your ideal yacht.
Please contact us at 1 (321) 777-1707 or complete our contact form to start planning your yacht charter vacation! It's never too early, or too late to inquire about your bespoke private yacht charter.
You make the memories. We make the arrangements.