The Turkish Riviera, also known as the Turquoise Coast, is a unique mix of rich archeological tourism and Mediterranean relaxation. In fact, the culture there is very similar to that in Greece, and they share many of the same Mediterranean flavors. But while there are many similarities, Turkey stands out for some of its historical and archeological treasures.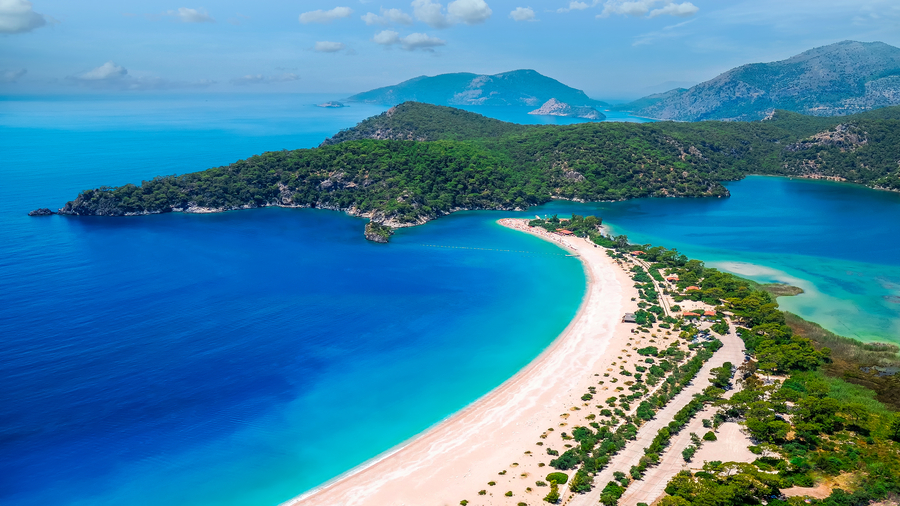 The Carian Coast
The two largest yacht charter bases are on the Carian Coast. Both Bodrum and Marmaris are popular places to begin and/or end your charter. Both offer plenty to do and see and are true coastal cities.
Bodrum
A popular yachting destination on Turkey's Aegean coast, Bodrum is considered the home of sailing in Turkey. Traditional villages, bustling nightclubs, and sheltered bays illuminated by phosphorescence are just a few of the landscapes in the area that you can explore.
Marmaris
Marmaris has all of the elements that make it an excellent yachting destination. The cool winds, sunshine, crystal clear water, vast bays, and blue sea make it irresistible.
The Ionian Coast
The enticing Ionian Coast claims to have the best climate, which may have been what attracted the Ionians so many centuries ago. Today visitors to this coast can enjoy Izmir, Kusadasi, and Güllük —all very popular among charters.
Izmir
Today, the modern city of Izmir is the third largest city in Turkey. Visit ancient monuments, shop quaint markets, enjoy local cuisine and Turkish coffee, or lounge on the beach.
Kusadasi
Kuşadası is a large resort town on Turkey's Aegean coast. Visit Ephesus nearby, play at Adaland, one of Europe's largest waterparks, golf, or go to the beach. Kusadasi is known for its many beautiful beaches and crystal clear water.
Güllük
Güllük is a small fishing town that is growing in popularity.
The Lycian Coasts
If you're seeking adventure, the west Lycian Coast from Marmaris to Fethiye is the right place. Known as the pirate coast, the west Lycian Coast has wild, mountainous shores and hundreds of hidden coves. Your charter crew will help you explore the nooks and crannies and develop an appreciation for the relationship between the land and the people in the area.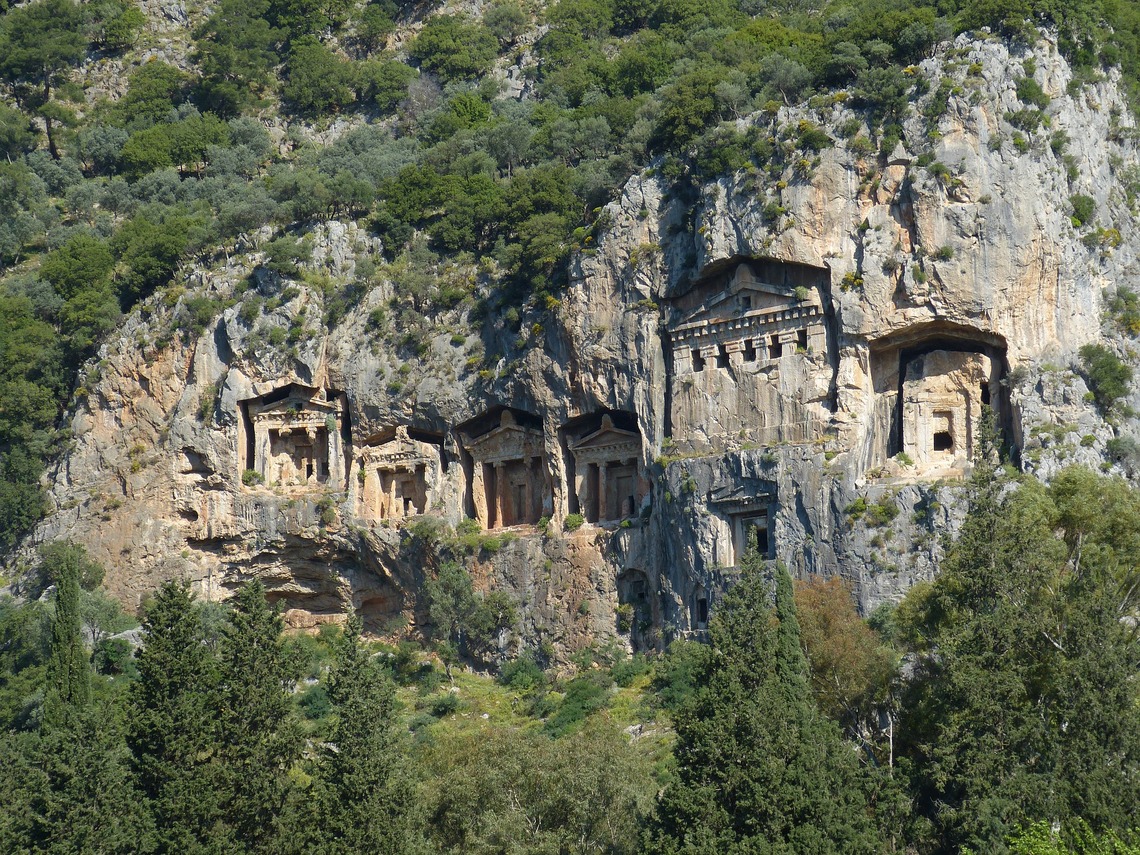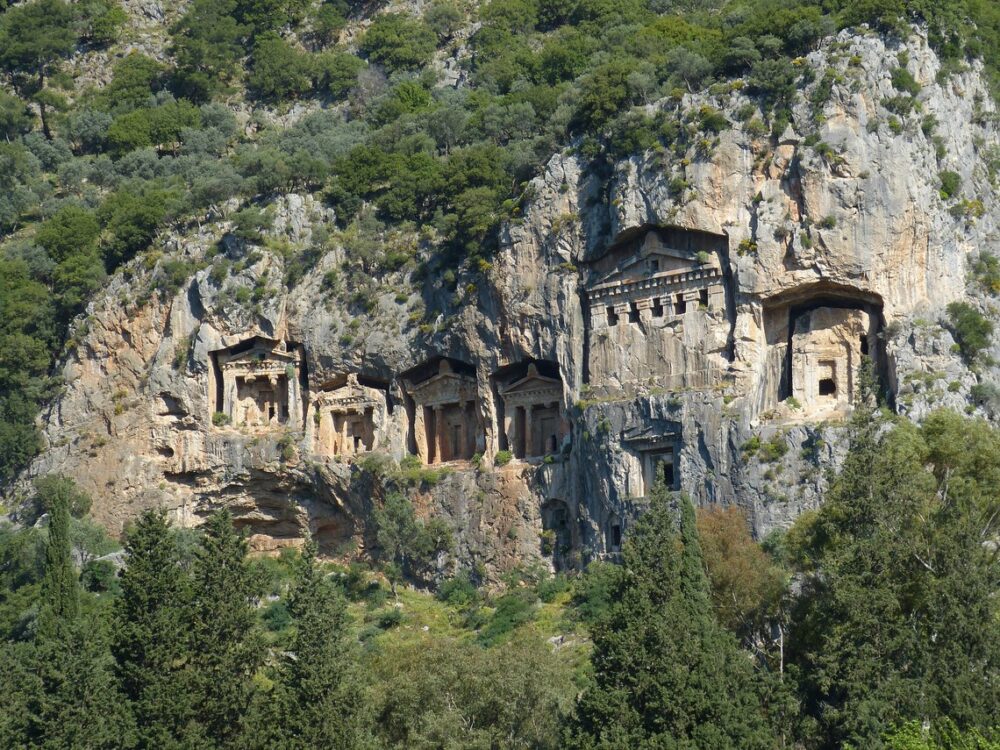 The east Lycian Coast, from Fethiye through Antalya, features numerous rock tombs and solid stone sarcophagi, which will transport you hundreds, if not thousands, of years in the past. These ancient tombs were built to be incorporated into their surrounding cities and were beautifully designed. How exciting to visit a modern tourist destination alongside displays of ancient civilizations!
To do justice to your vacation, we also suggest spending some time in the larger inland cities either before or after your charter. We can design a trip for you that will encompass unique tours of Istanbul, Ephesus in Kusadasi, and Capacodica, along with the perfect Turkish gullet and crew for "sailing the Blue".
To begin planning your dream charter vacation, contact us at (321) 777-1707.
You make the memories. We make the arrangements.
Please contact us at 1 (321) 777-1707 or complete our contact form to start planning your yacht charter vacation! It's never too early, or too late to inquire about your bespoke private yacht charter.
You make the memories. We make the arrangements.