Your next vacation should be as carefree and enjoyable as possible. This well-deserved holiday should also be personalized and cater to your group's unique preferences. This summer, a private New England yacht charter could be just what you need. Prepare to be impressed by quaint port towns, gorgeous landscapes, and delicious meals, expertly crafted by your private chef. Come along with us as we reveal the top 5 reasons to book a New England yacht charter this summer.
New England's Charming Destinations
New England has something for everyone; whether you want to explore the resort islands of Martha's Vineyard and Nantucket, the rustic coastline of Maine, or the historic villages of Newport and Jamestown, Rhode Island. There is no shortage of charming colonial towns and scenic islands gracing New England's intriguing coast. The region boasts an abundance of historic lighthouses and museums, alongside beautiful beaches, world-class shopping, lively nightlife, and entertainment. For more details and inspiration, please visit our New England yacht charter itineraries.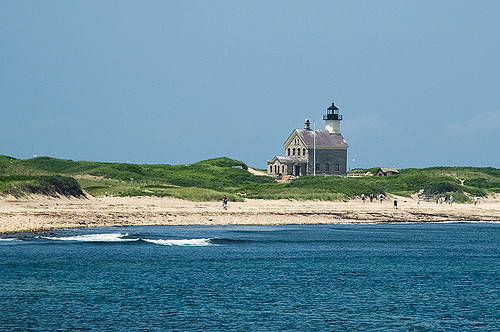 An Array of Yachts To Charter
Looking for the classic elegance of a sailboat? The modern glamour and esteem of a motor yacht? Whatever your preference, there is a charter yacht in New England that fits your desires. Try on the 90-foot catamaran Orion or the 125-foot luxury motor yacht Milk & Honey for size. Yachts like these feature the comforts and service found at luxury hotels, along with an exciting variety of water toys and gear. Toys may include jet skis, paddleboards, kayaks, dinghies, inflatables, fishing equipment, and more. In addition, some yachts even have premium entertainment systems, personal gyms, hot tubs, and rooftop bars.
A Private Chef
Well before your journey begins, you'll have the opportunity to communicate your group's dietary needs and favorite dishes to your private chef. Your onboard meals can also be complemented by beach barbecues or lunch at one of many of the plentiful lobster shacks like McCloon's. In the summer, New England is rich with delectable seafood and fresh vegetables to please all palettes. Your favorite wines, beers, and cocktails will also be readily available for a sunset drink or dinner toast.
Personalized Experience
In addition to setting up excursions to towns and surrounding islands, your New England yacht charter crew can plan group activities for both adults and children. Anything is possible, from yoga to kayaking or fishing, to games and dance parties. Whether it's a family vacation, a romantic getaway, or a reunion with old friends, your group will receive the highest level of service and attention to detail. All you need to do is relax and take in the fresh air.
Convenience and Comfort
Why spend precious hours of your vacation waiting in customs and immigration lines, when you can already be underway on your private yacht? A New England yacht charter is an easy and convenient way to revel in the summer sun without venturing far from home. You can even arrange a private flight to drop you directly at one of the points of embarkment. Bring your whole family along, and even meet up with friends at one of many easily accessible port stops along the way. A New England yacht charter is an excellent way to safely and comfortably vacation this summer.
Contact Us to learn more about New England Yacht Charters at 321-777-1707
Please call us today at 1 (321) 777-1707 or describe Your Vacation Vision to help you plan your fully-crewed private luxury yachting vacation! Inquire as soon as possible about your custom, crewed yacht charter.
You make the memories. We make the arrangements.