Regarding summer vacations, few things are more luxurious and exciting than renting a yacht in Newport. Newport yacht rentals provide a one-of-a-kind experience. Travel the magnificent Rhode Island coastline in the luxury of a private yacht. Indulge in the comfort and exclusivity this special opportunity offers.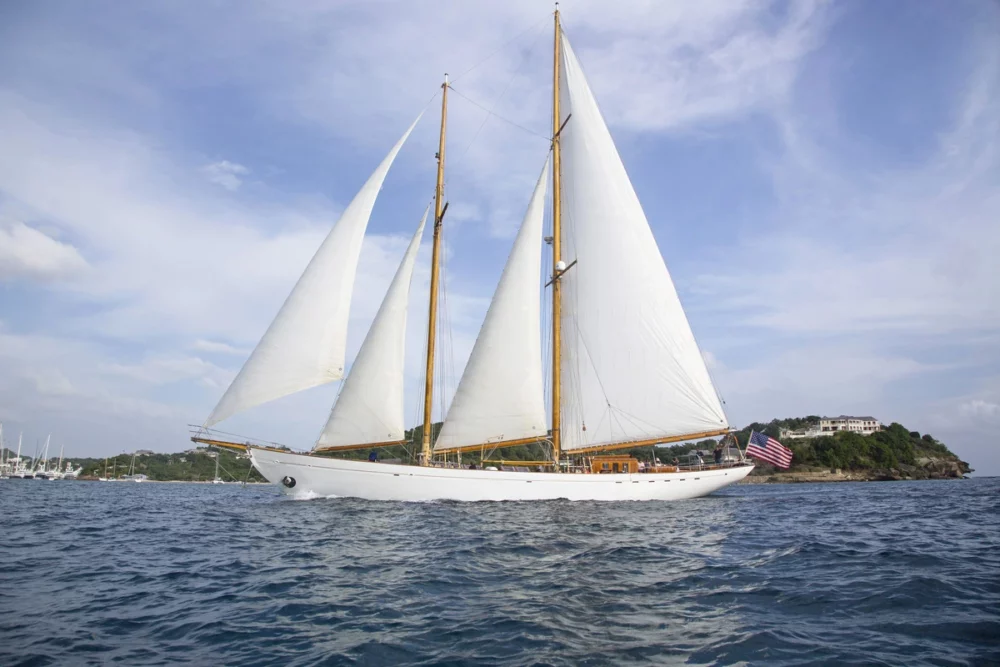 With a range of yacht sizes and amenities available, there is something for everyone. Are you looking to enjoy the perfect summer getaway? A Newport yacht rental provides the perfect experience for any getaway. Romantic retreats, family vacations, and adventures with friends can all be enjoyed with this rental.
Relaxation and entertainment are guaranteed.
Types of Yachts
Newport offers a wide selection of crewed yachts for charter, including motor yachts and sailboats. Motor yachts are larger and faster than sailboats. This makes them perfect for a luxurious and comfortable journey.
There is plenty of space for entertainment and relaxation. They also have modern amenities like air conditioning and state-of-the-art sound systems.
Sailboats provide a more traditional and authentic experience. They also give the opportunity to appreciate the beauty of Newport's coastline in a relaxed way. They are often more environmentally friendly, and the sailing experience can be an adventure. Regardless of your preference, Newport offers a diverse range of crewed yachts for charter to suit your needs and desires.
Charter Prices
The cost of renting a yacht in Newport varies. Smaller boats can cost $25,000 per week plus expenses. The cost can reach up to $300,000 per week plus expenses for bigger, more luxurious yachts.
Expenses can vary depending on the itinerary and preferences of the charter guests. They usually include fuel, food, beverages, and other incidentals. While Newport yacht rental may seem expensive, it offers a unique and unforgettable experience for those seeking the ultimate luxury vacation.
Rental Period
The rental period for Newport yacht rentals can vary. This depends on the rental service and the preferences of the charter guests. Many rental services offer flexible options ranging from a minimum of four nights to more than one week. These depend on the yachts' availability and the charter guests' schedule.
The duration of the rental period can also depend on the itinerary and the desired destination. Longer trips may require more time to fully explore the coastline and surrounding areas.
Newport yacht rentals offer flexible rental periods to meet your needs. You can choose a short getaway or an extended vacation. Convenience is also a priority.
Benefits of a Newport Yacht Rental
Newport yacht rental offers a range of benefits to those seeking the ultimate luxury vacation experience. For those who love adventure and exploration, a yacht rental provides the perfect opportunity to discover the stunning Rhode Island coastline. In addition to the surrounding areas, you can customize the itinerary and explore at your own pace.
Yacht rentals offer a special way to relax and have fun. They come with luxurious amenities and provide an opportunity to leave the daily grind behind.
Additionally, privacy and exclusivity are key advantages of Newport yacht rentals. Moreover, providing intimacy and seclusion that isn't easy to replicate in other vacation options. Whether you're seeking adventure, relaxation, entertainment, or privacy, Newport yacht rentals offer a truly exceptional experience. More so that it will create lasting memories.
Are you ready?
If you're looking for a luxurious and unforgettable vacation, then a Newport yacht rental might be just what you need! We offer a variety of yachts to suit different preferences and budgets. Explore the stunning Rhode Island coastline while relaxing and enjoying yourself. Experience the ultimate in relaxation and entertainment.
Researching and choosing a reputable and reliable rental service is important to ensure a safe and enjoyable experience. If you're ready to book your Newport yacht rental, don't hesitate! The summer season is in full swing, and availability can fill up quickly.
Book your Newport Yacht Rental Today!
Sail New England with its charters areas around Newport, Maine, and New York.
Experience the rich culture of New England with a Luxury Yacht Charter Vacation. Sail from Newport, RI, to the pristine islands of Nantucket and Hyannis, MA. Visit Martha's Vineyard and explore quaint seaside villages along the way…Newport Sailing Itinerary.
Related Article: Top 5 Reasons to Charter a Yacht in New England
Please call us today at 1 (321) 777-1707 or describe Your Vacation Vision to help you plan your fully-crewed private luxury yachting vacation! Inquire as soon as possible about your custom, crewed yacht charter.
You make the memories. We make the arrangements.