Greece is an incredibly beautiful country whose coastal locations are sometimes easier to get to from the water. A private Greece yacht charter vacation is the perfect way to see this fantastic destination. Since each island and coastline is unique, you could easily spend a lifetime exploring all Greece offers.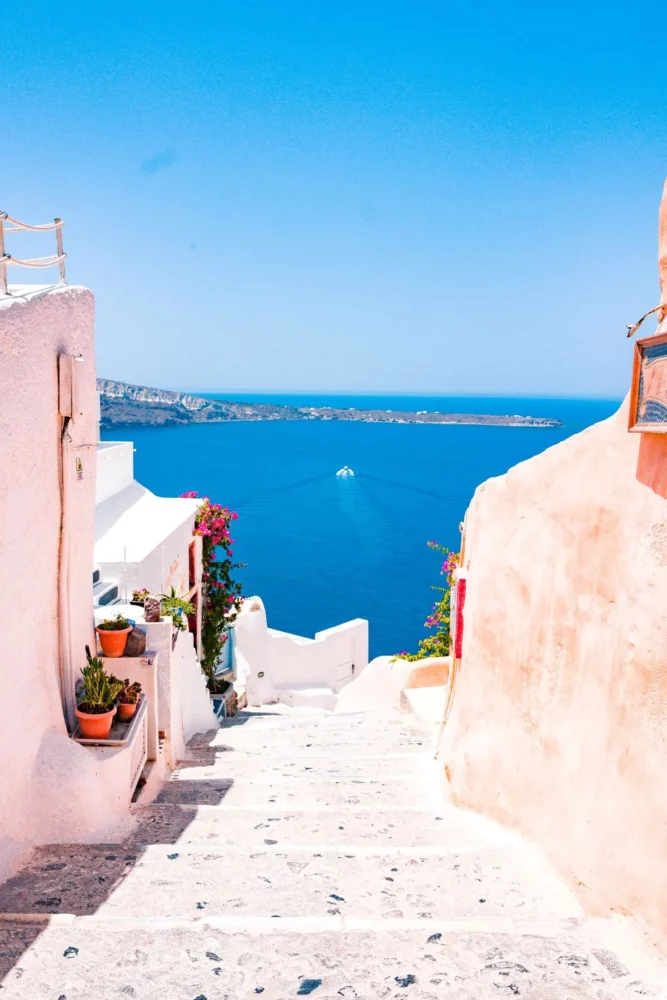 Thousands of islands and islets are around Greece, but only a few hundred have residents. Indeed, Greece has so many islands since it has one of the most extensive coastlines in the world. It is coming in 9th behind countries such as Russia and Australia. So, how do you decide which islands you should visit?
In brief, the Ionian Islands are sun-soaked. The Saronic Islands are stunning, and the Cyclades are dry with little vegetation. Moreover, the Dodecanese are picturesque, and the Sporades are scenic.
Of course, the Yacht Charter Brokers at CKIM Group will work closely with you. They will recommend suitable islands for you and your group.
What do you do on your private Greece yacht charter?
The entire region is full of history, which makes for an exciting vacation. There are countless activities for you on land as well as at sea, including:
Experiencing the local Greek culture
Finding isolated ancient ruins to wander through
Exploring small port villages
Enjoying local cuisine and wines.
Immersing yourself in the local nightlife
Snorkeling
Kayaking
Hiking
What Yacht Should I Charter for a Private Greece Cruise?
You can charter a Catamaran, Sailing Yacht, or Motor Yacht. Each type of vessel has its luxurious features. We will work closely to find the right boat for you and your group.
Here are a few examples of yachts available for your Private Greece Yacht Charter.
---
Motor Yachts
---
Sailing Yachts
---
Catamarans
---
Power Catamarans
---
Motor-Sailors
---
Where can you sail on a Private Greece cruise?
Sailing through the enchanting waters of Greece is an unparalleled experience. The Cyclades, Saronic Gulf, and Ionian Islands are three of the most iconic destinations. The Cyclades are a group of islands in the Aegean Sea.
The islands are renowned for their unique charm, crystal-clear waters, and picturesque landscapes. These islands offer sailors a mosaic of captivating sceneries and culturally rich locales.
Navigating the Saronic Gulf reveals a blend of historical richness and natural beauty. Moreover, you can explore ancient temples and vibrant coastal towns dotting the shoreline. This region's calm and clear waters make for an ideal sailing environment. Further west, the Ionian Islands captivate sailors with their lush landscapes, pristine beaches, and tranquil bays.
The harmonious blend of turquoise waters and verdant hills creates a serene backdrop for sailing adventures. Exploring these Greek waters is not just a journey across the sea but a voyage through time. In fact, every island and every shore echoes tales of mythology, history, and age-old traditions.
Private Greece Yacht Charter | When to Charter?
When to charter in Greece depends on the type of experience you wish to enjoy. The winter months are usually cold and rainy. In addition, many owners winterize their yachts. The sea is cold.
July and August are the busiest time of year, with the hottest temperatures in the water and on land. April and May are quiet, with the islands slowly opening and preparing for the summer crowds.
Temperatures are warm during the day and cool at night. June, September, and October are beautiful months to enjoy fewer people than July and August. There are also lower charter rates and pleasant weather.
Contact CKIM Group for more information or to book your luxury yacht charter in the Greek Islands.
Please call us today at 1 (321) 777-1707 or describe Your Vacation Vision to help you plan your fully-crewed private luxury yachting vacation! Inquire as soon as possible about your custom, crewed yacht charter.
You make the memories. We make the arrangements.