Looking to escape from Seattle, New York, Chicago, or another wintery locale? One way to reach warm, tropical locations like the Bahamas or the USVI is by private jet. Once you arrive, take a private car to your waiting yacht, perhaps NEVER ENOUGH or ANDIAMO. Both are fantastic yacht charter boats for exploring the crystal-clear water of the Caribbean.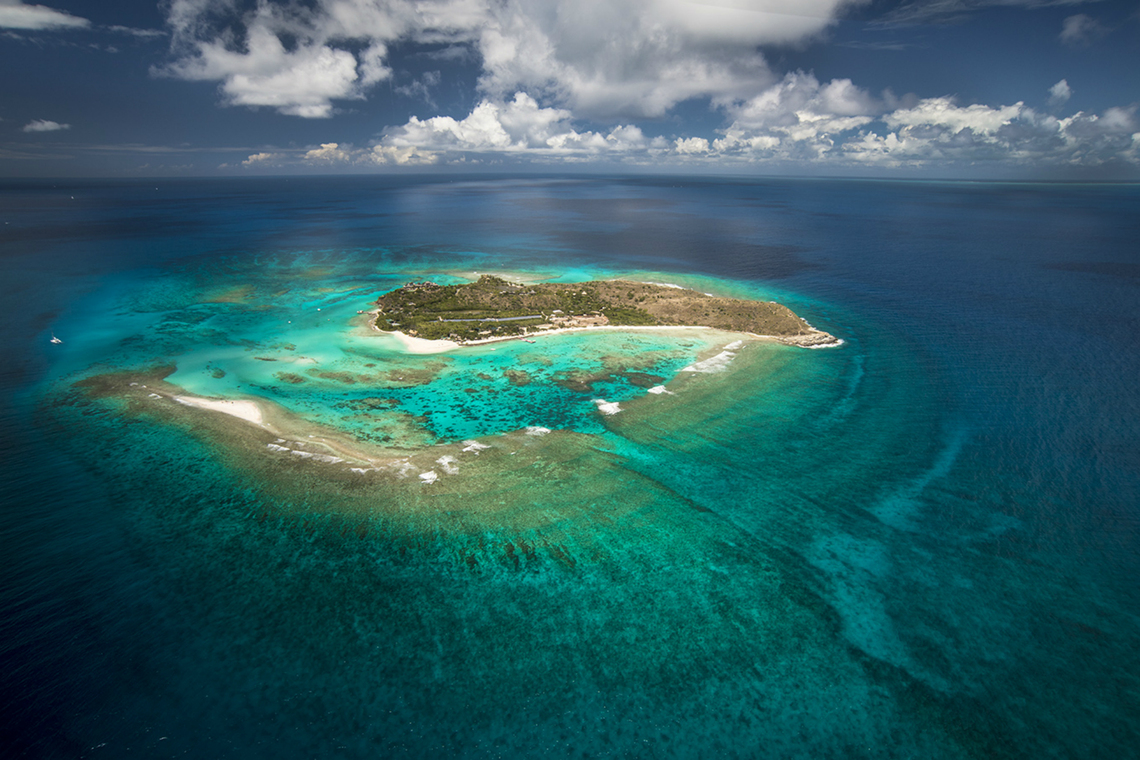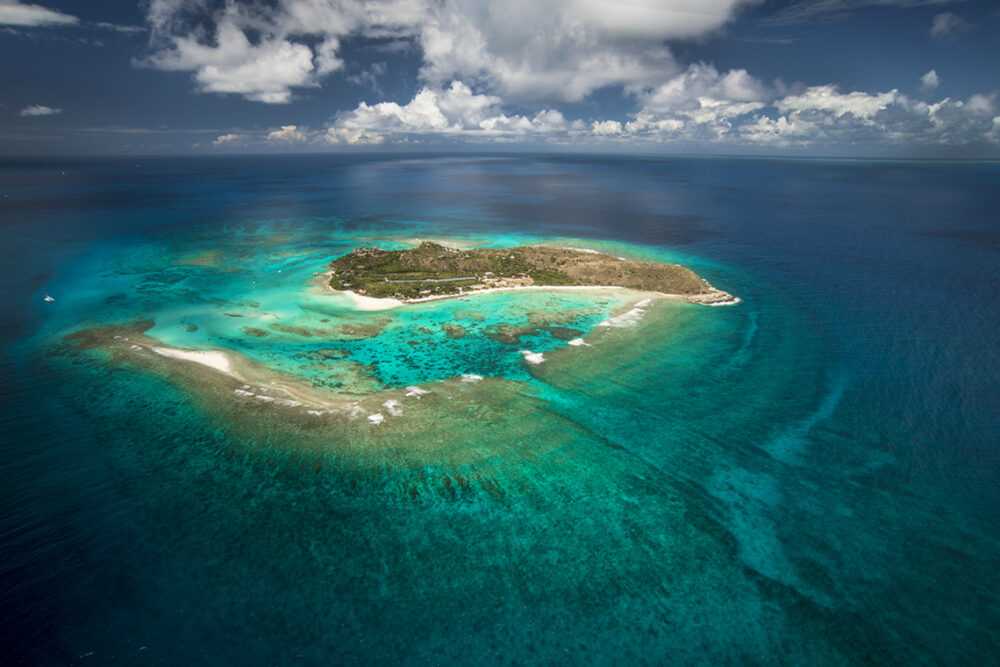 Private Jet Providers
Private air travel allows you to have a trip that's hassle-free and convenient. You won't have to wait in long lines, go through TSA, or arrive two hours early for your flight. You can even bring your pets. In addition, when you travel by private jet, you are far removed from the masses of people in major airports. Therefore you are much less likely to come in contact with viruses such as COVID. Even better, since the private aircraft is smaller than a commercial airline, it is much easier to clean and sanitize.
What's more, the private airline terminal (such as the FBO in St Thomas) is small and sees only a limited number of passengers.
A few of the private jet providers that fly from locations in the United States include:
FxAir. FxAir has a variety of aircraft ranging in size from light cabins that carry up to 7 passengers to ultra-long-range planes that carry 13 or more passengers.
NobleAir. Noble Air Charter provides private charter flights from and to anywhere in the Bahamas, St. Thomas, USVI, St Croix, USVI, and many other locations.
NetJets. The fleet of jets at NetJets ranges from light jets that carry up to 7 passengers, to large jets that carry up to 11 passengers. They also have long-range jets that carry up to 14 passengers.
What Does Private Travel Look Like?
For the utmost in safety and luxury seclusion, your journey from home to your yacht is private. For example, to travel from Chicago to St. Thomas you might:
Take a private car to the private jet.
Drive right up to the aircraft, arriving just moments before takeoff. Enjoy a comfortable flight with your friends and family.
Land close to the FBO on St. Thomas.
Exit the aircraft get directly into the waiting private transportation.
Arrive at the marina, where your (fully-vaccinated) yacht's Captain and crew will greet you.
Places to Visit on Your Private Yacht
A trip to the Caribbean is a great way to lift the winter blues. If you take a private jet, you can be enjoying the sun on a warm sandy beach, umbrella drink in hand, in no time. The United States Virgin Islands (USVI), the British Virgin Islands (BVI), and the Bahama Islands are all within easy traveling distance from the US.
The USVI and BVI
The United States Virgin Islands (USVI) is separated into the islands of St. Croix, St. John, and St. Thomas. The British Virgin Islands are Tortola, Virgin Gorda, Jost Van Dyke, and Anegada. There are countless activities and places to visit from your private luxury yacht.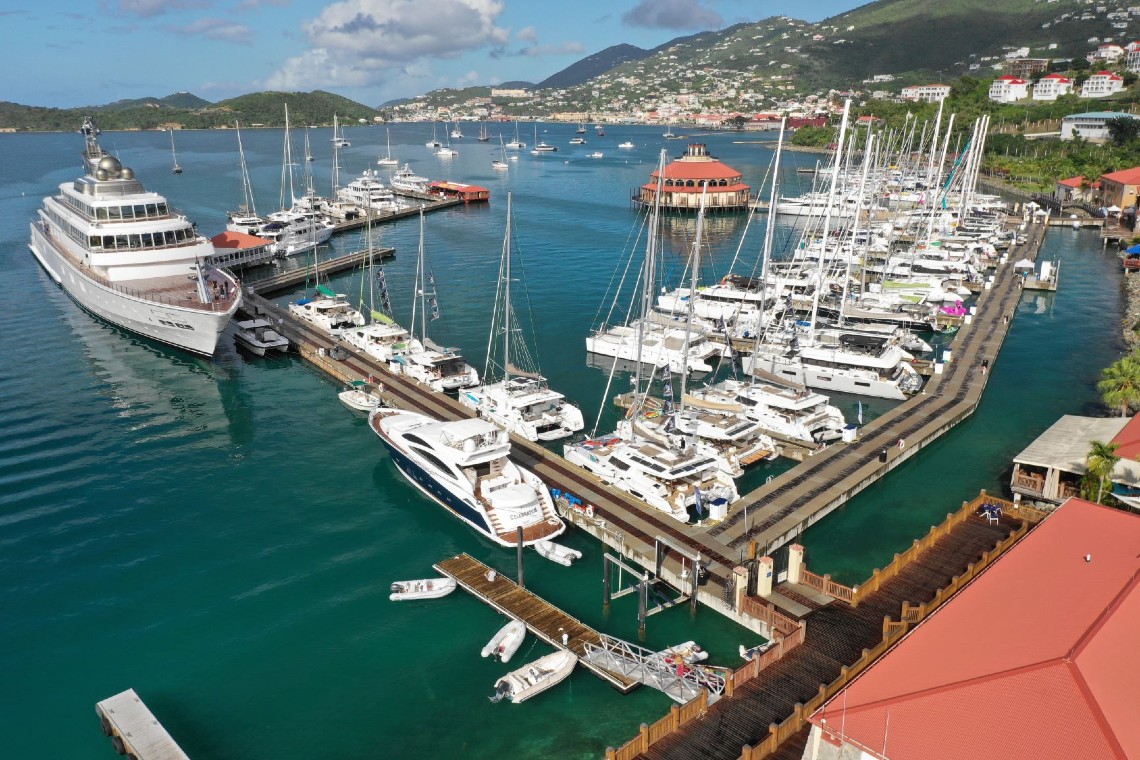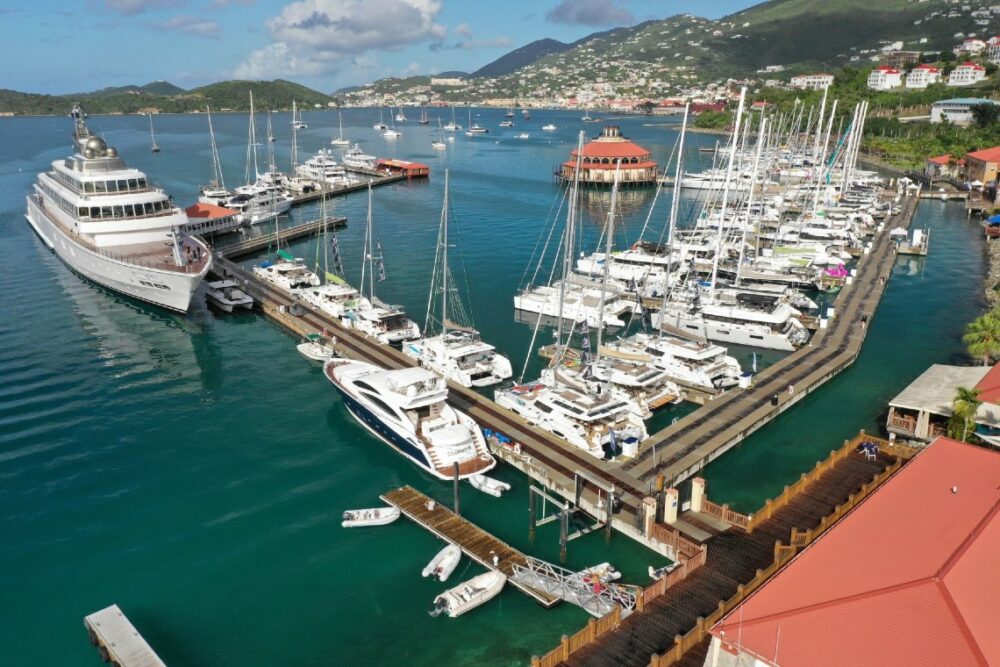 The Bahamas
The Bahamas' rich culture, numerous activities, and historical sites make these islands intriguing.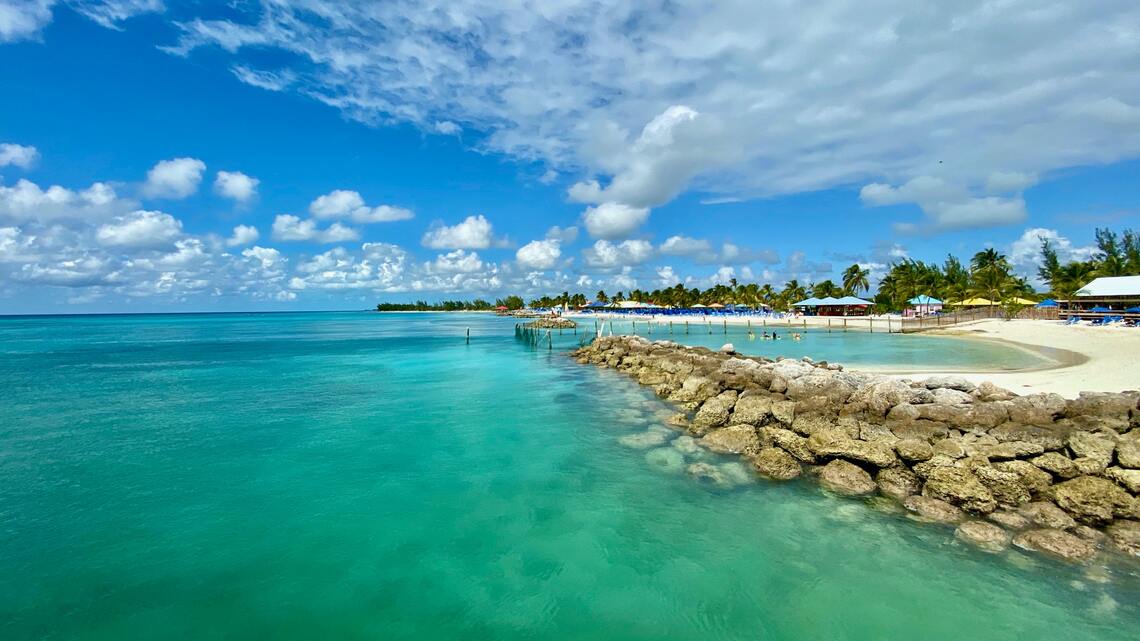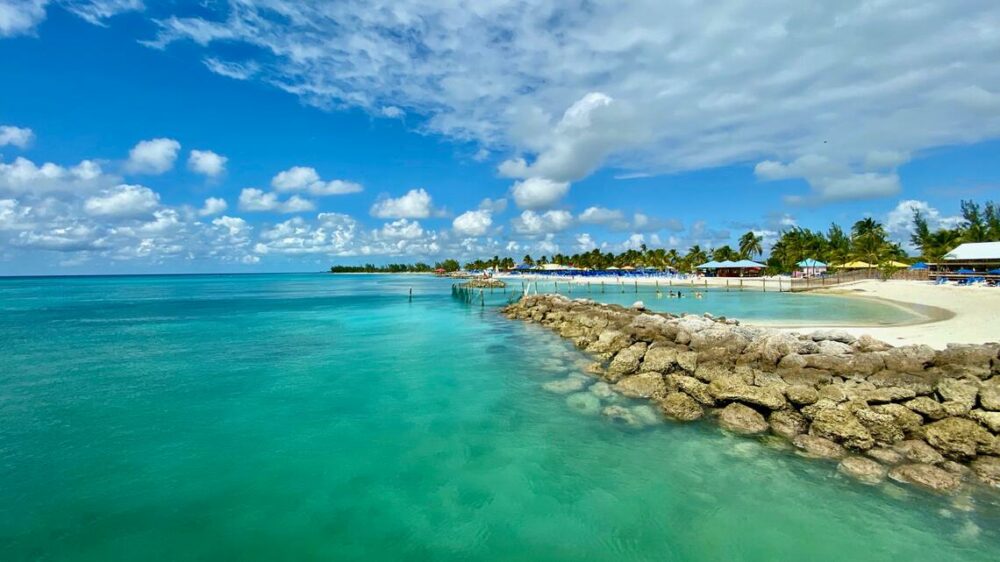 Once you arrive at your destination, you can still travel privately. Caribbean Buzz Helicopters provides helicopter charters between St. Thomas, Tortola, Virgin Gorda, and Anegada. The company has its own landing facility which can accommodate privately-owned helicopters and charters. Of course, you can also travel between islands on a private water taxi, helicopter, and of course, your private yacht.
Private Jet to the Caribbean's Top Yachting Destinations
Allow our professional team to help you plan the perfect yacht charter from beginning to end. Call us for more information on your private luxury vacation.
Please contact us at 1 (321) 777-1707 or complete our contact form to start planning your yacht charter vacation! It's never too early, or too late to inquire about your bespoke private yacht charter.
You make the memories. We make the arrangements.