If you're like most people, you find yourself in need of a relaxing and stress-free, luxury vacation, but you don't know where to start. While choosing a destination is half of the battle, the hard part comes when deciding where to stay. There are a plethora of choices in accommodation, ranging from boutique hotels to grand resorts, to private villas on remote islands. The options can truly be overwhelming. To make things easier for you, we've outlined just why you should choose a luxury yacht vacation.
Important decisions take a lot of time, a resource we all seem to always need more of. Fortunately, there's a way to save your valuable time and find nearly everything you desire in a luxury vacation. A private yacht charter that can deliver nearly all you're looking for, without having to settle. To help familiarize you with the advantages of a luxury yacht vacation over a traditional luxury holiday, we've categorized the key benefits below.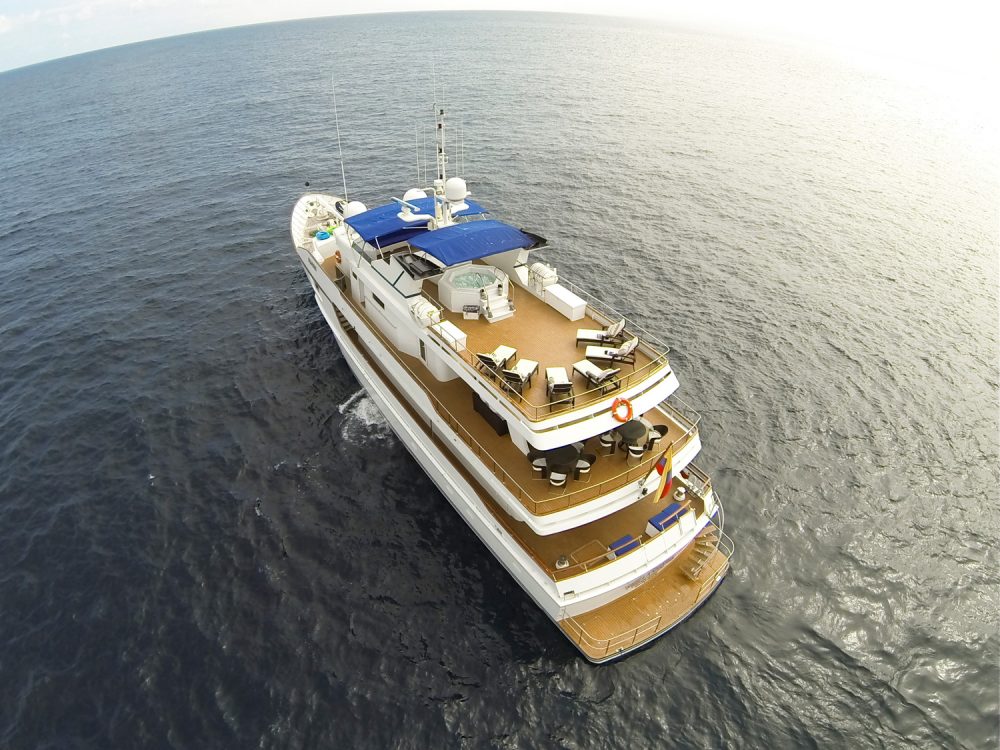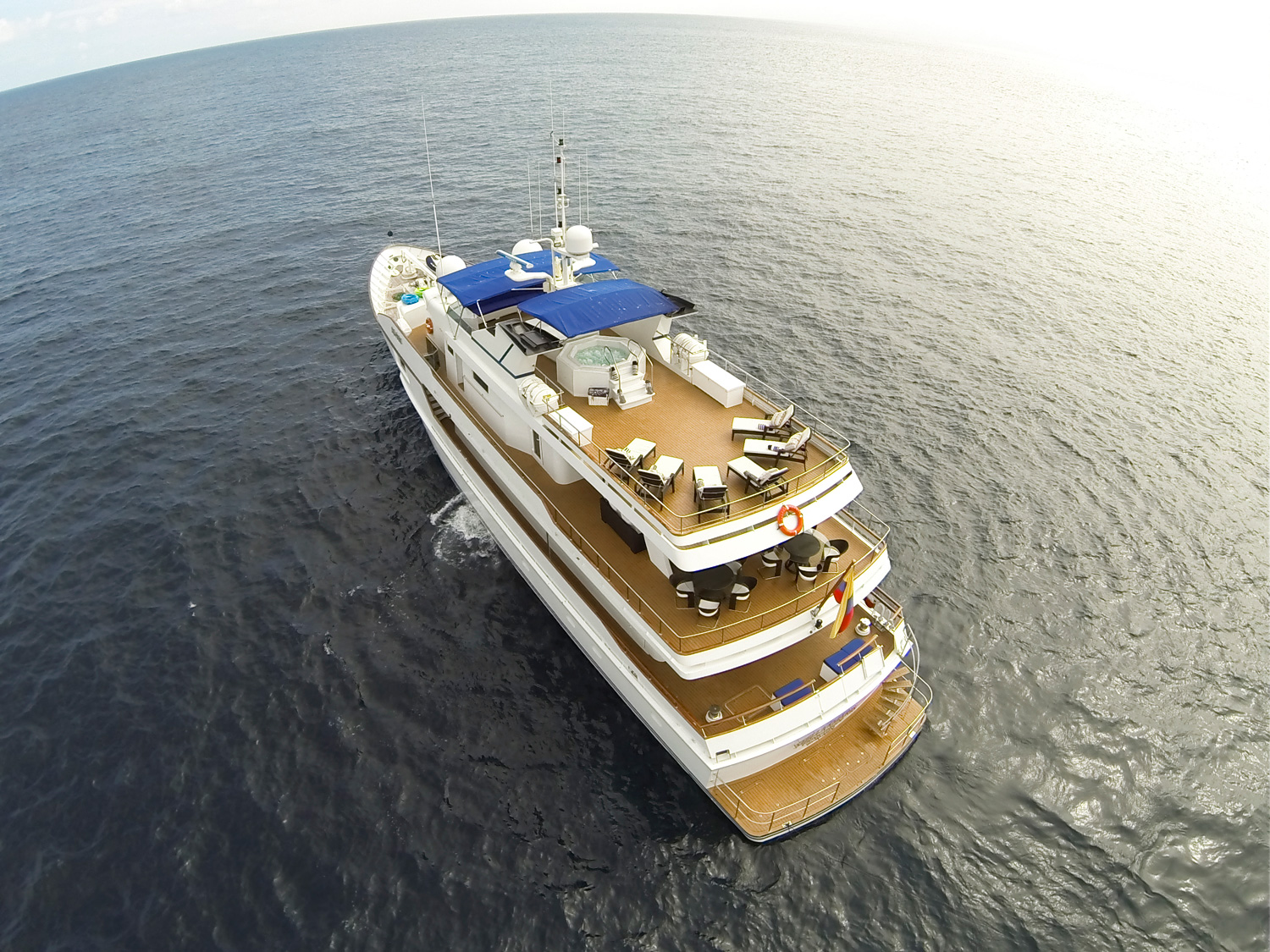 Privacy
Now, more than ever, groups of family and friends are looking to safely getaway, and enjoy each other's company without worry. A private yacht charter ensures that you and your loved ones will be far from the crowds, lines, and chaos. Aside from your professional crew, you can remain completely isolated from it all while sailing the open waters. Sail to remote anchorages, beaches, and snorkeling spots, devoid of other groups.
Additionally, many yachts feature beautiful suites with private balconies and plenty of room to unwind away from other guests. It's up to you to decide how much or little you want to see each other. Of course, the yacht's welcoming lounge areas are always available to host your group for meals, entertainment, and more. On your private yacht charter, you won't have to worry about interruptions from other guests or neighbors. A luxury vacation entails privacy, and on a yacht charter, that won't be compromised.
Flexibility
A one-week of vacation typically entails picking a destination and staying put for the entire week. Hopefully, you love the chosen destination, for if you don't, there's little room to change it last minute. It's rare to be able to easily switch hotels, or cities, without losing valuable time and money. On a luxury yacht charter, however, changing locations is part of your vacation experience.
A luxury yacht vacation is the ultimate way to safely and comfortably travel to new and incredible destinations each day. A yacht charter combines a cruise ship's freedom to explore, with the amenities of a luxury resort and the privacy of your own remote villa. While you must always factor in weather, you and your captain can create a customized itinerary to suit your wishes. This is determined before the trip, but can also be adjusted while en-route, providing incredible flexibility to suit your current mood and needs.
Decide to stay aboard your yacht, or at the last minute, hop on the boat's tender and go into port for some shopping or sunset cocktails in Positano. Your crew is there to help create the luxury vacation of your dreams and will do whatever they can to make each day truly special.
Personalization
Every aspect of your private yacht charter is tailored to you and your unique group. From the itinerary to the cuisine, and the activities, your luxury yacht vacation is completely customized. Before the yacht charter begins, you'll fill out a preference sheet detailing your favorite music to your shoe size for snorkel equipment. Pre-trip calls with the captain and chef also ensure that all of your dietary needs are met, without question. Your personal chef will craft delicious meals to suit your tastes and preferences. In addition, you can arrange to indulge in local specialties, go wine tasting or have a romantic beach BBQ.
Water and land activities and fitness offerings are of course also customized for you. You can request jet skis, stand-up paddleboards, and many more toys to be available onboard. Some of you can choose to go kayaking, or snorkeling, while others go out on a deep-sea fishing expedition. Simply want to spend hours sunbathing on a secluded beach? You can do that too. A private yacht charter ensures your family and friends will receive personal attention and first-class service every step of the way.
Access
Unlike other accommodations, a private yacht charter gives you access to some of the most incredible landscapes, wildlife, remote islands, and historic sites in the world. Wake up to beautiful oceanfront views that change every morning. Spend one day exploring coral reefs, or whale watching, and the next touring ancient temples. Discover rare marine life by morning, and challenge yourself to the thrills of kiteboarding in the afternoon. All from the comfort of your own yacht, without complicated ferry transfers, flights, and more.
Your private yacht charter can bring you to places most people will never see. Whether you want to explore Norway's fjords, the Galapagos Islands' ecosystem, or volcanos in the South Pacific, it can be possible on a yacht charter. Don't be limited by airports and transit hubs, get up close and personal with Alaska's Glacier National Park or Chile's Patagonia region. Luxury yacht charters provide unmatched access to hidden and far-flung destinations and bespoke experiences.
Please check out our yacht charter destinations and start planning your next luxury vacation today!

Please call us today at 1 (321) 777-1707 or describe Your Vacation Vision to help you plan your fully-crewed private luxury yachting vacation! Inquire as soon as possible about your custom, crewed yacht charter.
You make the memories. We make the arrangements.