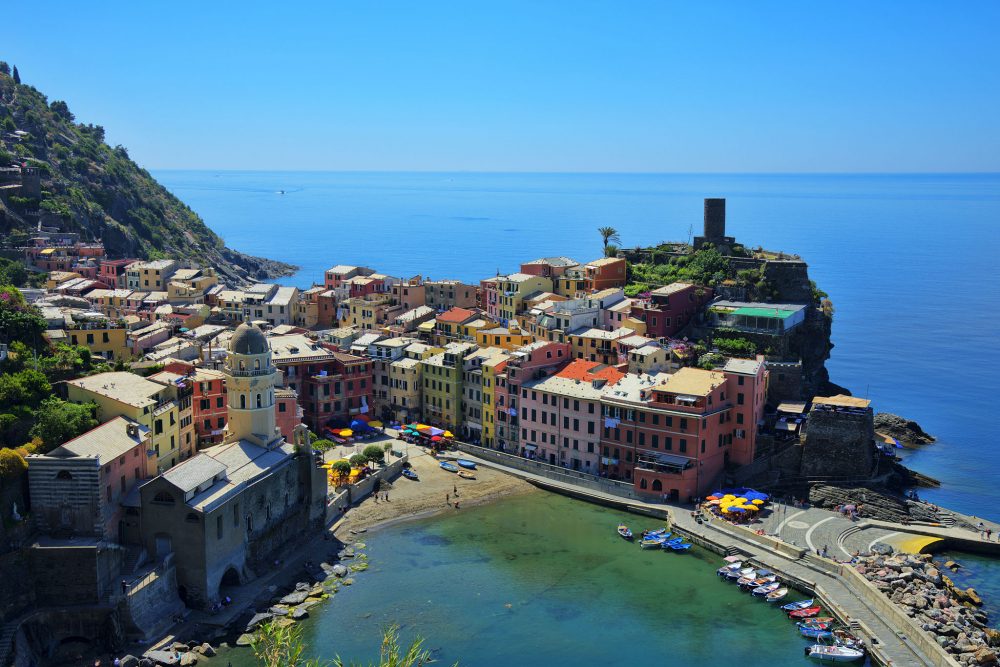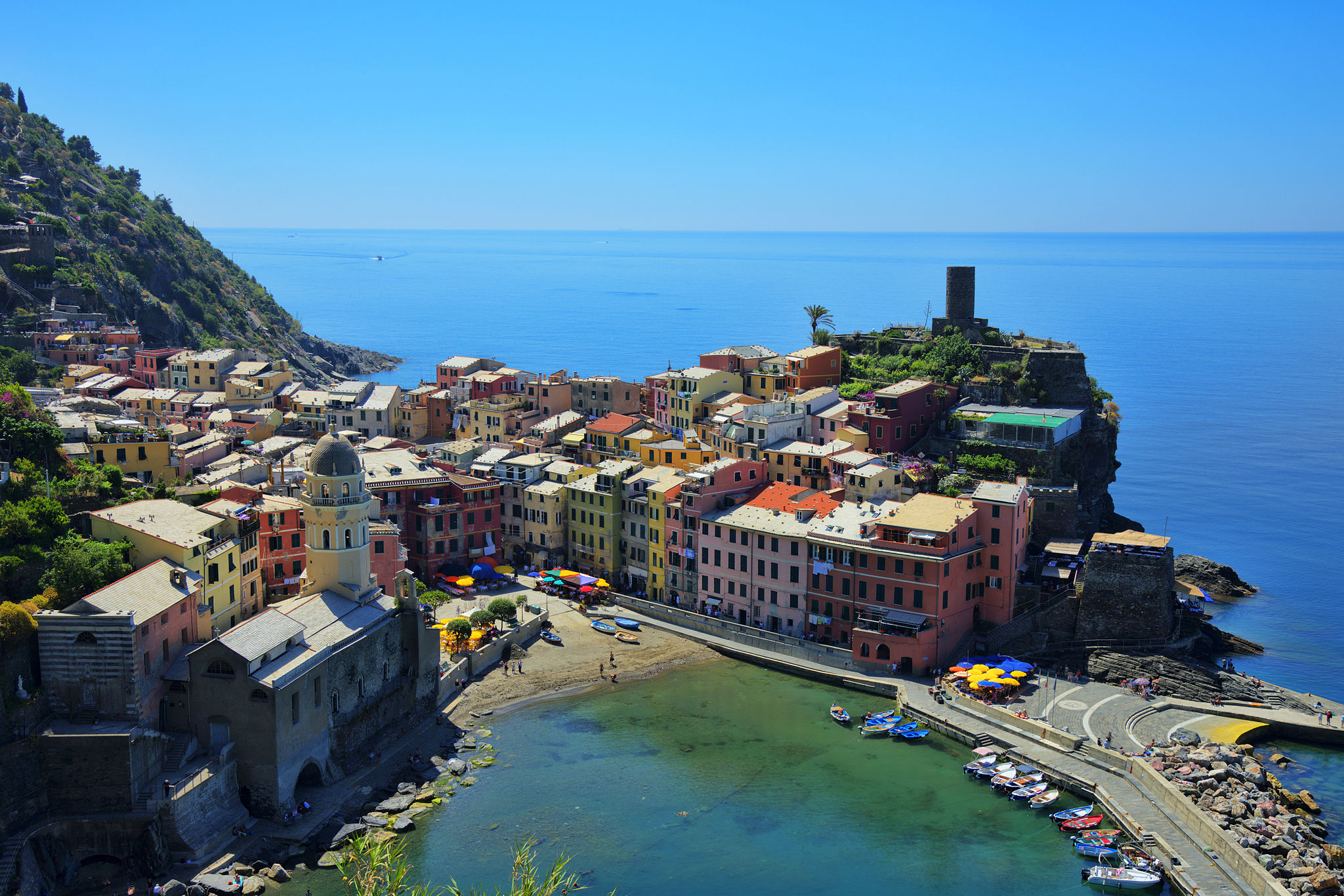 Nestled on the Ligurian coast of Italy is Cinque Terre. It is a picturesque strand of seaside villages perfect for experiencing the flavors and sights of Italy. The pace of life is slow. Cars are not permitted here, which is perfect to really enjoy the scenery, food, and people in the villages. Cinque-Terre offers an authentic Italian experience.
All of the five villages are humbly charming with cozy pastel buildings, narrow walking roads, and worn churches. Each of them offers something a little unique to its visitors. You may find yourself soaking in the sun on the pebble beach of Monterosso or touring the watchtower in Vernazza. You could climb the hillside in Corniglia, take a seaside picture in Manarola, or admire the day's catch in Riomaggiore.
It's typical to start at one end of Cinque Terre and hike the trail that connects the villages. You can also take the scenic train that runs between them throughout the day. All but one of the villages has a harbor so you can access the different villages through their harbors.
Other Cinque Terre Attractions
The hiking trail is the best way to go if you really want to take in the spectacular seaside views but be prepared for a challenge. The trail has a few narrow passages, steep inclines, and tricky footing in some areas. Make sure you and your love leave a mark on the graffiti wall on the Via dell' Amore (Path of Love) and relax a bit on this easier portion of the trail between Riomaggiore and Manarola.
A train is a nice option for those who want less of a physical challenge, yet want to see all the villages. There are also routes that connect to larger cities outside of Cinque Terre, which is convenient for those who wish to travel a little deeper inland. Pisa, for instance, is about a two-hour train ride away.
Olive oil, wine, and seafood are found in abundance in Cinque Terre. The vineyards in the area (of which there are many) produce a dry white wine which pairs nicely with the many seafood dishes available in this fishing region. Make sure to also enjoy the Pesto made from the olive oil and basil growing on the shelves along the hillside. Biscotti is often served after meals to dip in sweet dessert wine or to accompany the locally-made limoncello.
Cinque Terre is the perfect stop during your luxury yacht charter in Italy. Contact CKIM Group at (321) 777-1707 to book your charter.
You make the memories. We make the arrangements.
Please call us today at 1 (321) 777-1707 or describe Your Vacation Vision to help you plan your fully-crewed private luxury yachting vacation! Inquire as soon as possible about your custom, crewed yacht charter.
You make the memories. We make the arrangements.