Greece Monohull Yacht Charters
Discover our Greece monohull yacht charters available in the Mediterranean. Sail in luxury and style in the Saronic Islands, Cyclades, Ionian, Sporades, or the Dodecanese. Greece provides excellent conditions for a sailing adventure you won't soon forget. Below are just some of the sailboats available in Greece.
What is a Monohull Yacht?
Monohull yachts come in many sizes and shapes, but their single hull characterizes them all. The size of the monohull will determine the type of boat it is, but at its heart, a monohull is simply a boat with one hull to support its weight and propel it through the water. The most common monohulls are also called sloops and ketches, though there are many other types.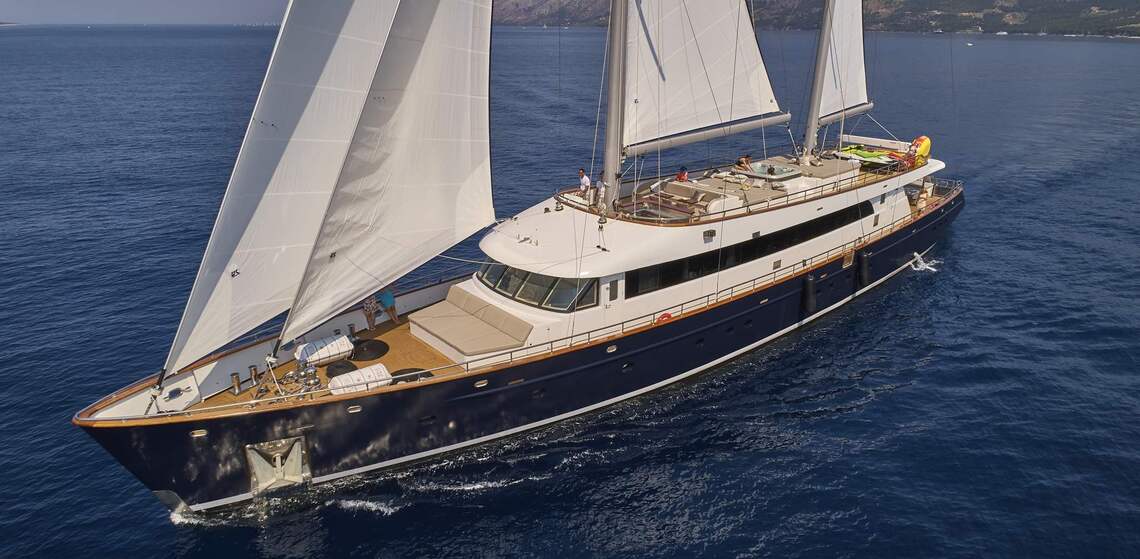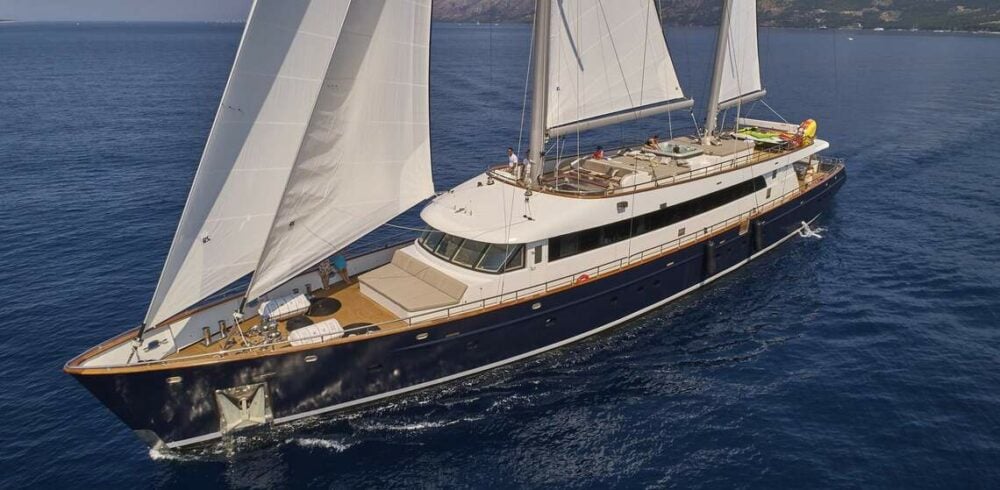 Benefits of a Monohull Yacht
The larger luxury monohull sailboats have a lot of space for charters lasting a week or longer. In addition to spacious cabins with ensuite bathrooms and showers, today's monohull yachts offer amenities such as roomy common areas, a dining room, several decks, and a variety of water toys.
Sailing the islands of Greece aboard a monohull sailboat is one of the most enjoyable experiences you can have. The feeling of gliding over the water under the power of just the wind is like no other.
Greece Monohull Yacht Charters | Destinations
Greece's primary yacht charter areas are the Cyclades, Saronic Gulf, Ionian Islands, and the Dodecanese Islands. The Cyclades offers longer sailing distances from Athens, and during the summer, it's downwind sailing and upwind when returning to Athens.
The Saronic Gulf being closer to Athens offers shorter legs and a good mix of points of sail with more leisurely sailing during July and August. The Ionians are an excellent location for sailing with fewer effects of the Meltemi winds during July and August.
The Dodecanese offers good sailing with access to the Turkish towns and islands. You can enjoy a little of Greece and a little of Turkey.
We recommend selecting one of the Greece monohull yacht charters if you are a sailor or wish to sail the islands of Greece.
Please contact us at 1 (321) 777-1707 or complete our contact form to start planning your yacht charter vacation! It's never too early, or too late to inquire about your bespoke private yacht charter.
You make the memories. We make the arrangements.