Must-See Places and Harbors
The ideal way to explore New England in the summer is by boat. You have the ability to explore beautiful harbors along the New England coast yet escape the crowds that so often flock to these areas during the warmer months. Whenever you feel like it, escape the crowds and heat by setting off for an isolated anchorage, where you can be at peace.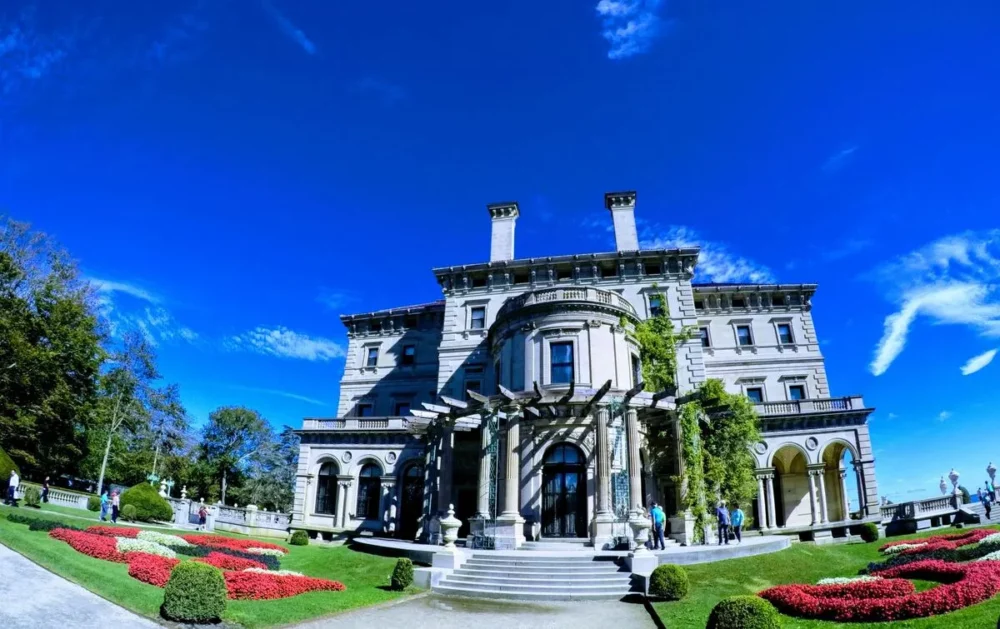 There are hundreds of towns and harbors to choose from, but for a start, here are a few must-see ports of call that exude what New England summers are all about.
Newport, Rhode Island
Some know Newport as the city that hosted America's Cup, while others know her as a protected harbor with plenty of nightlife and delicious provisioning. And it's world-famous as a yachting destination.
Newport is a great jumping-off point for cruising to Block Island, the Elizabeth Islands, Martha's Vineyard, Nantucket, and other harbors along the New England coast. All these places are just a day's sail away, and depending on the point of wind, you can make sure that the sail (or motor) is comfortable for everyone on board.
Block Island
Great Salt Pond is the main harbor here. It is fully protected on all sides. It is quite shallow in parts, so caution and a good guide are necessary if you are navigating this on your own.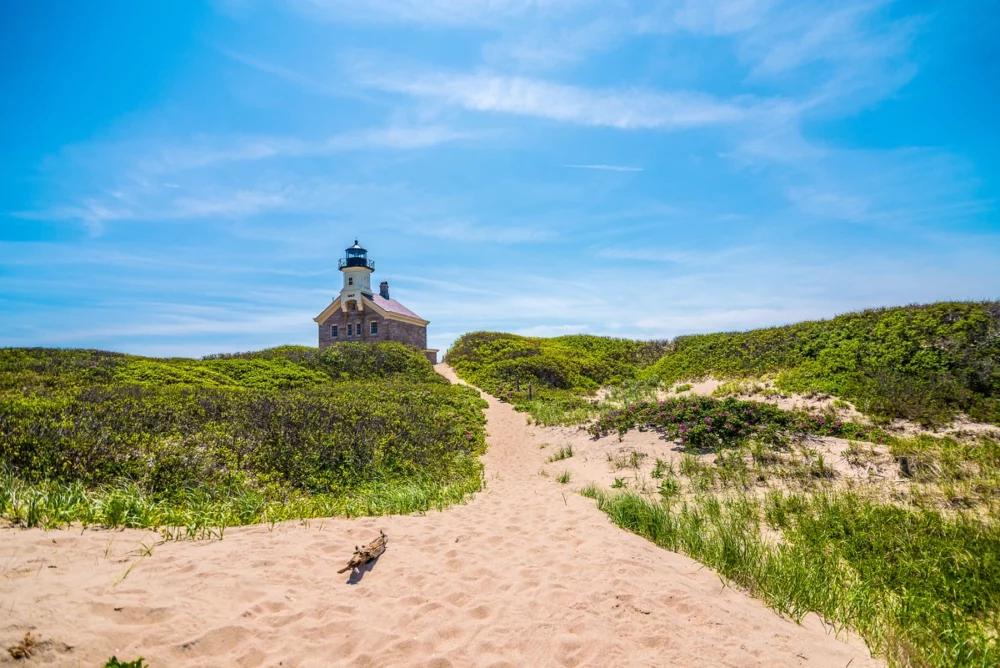 There are moorings, slips, and a 75-acre anchorage available. Ashore, visiting The Oar and Payne's Dock is a must. There is nothing that tastes of summer quite like a rum punch while sitting outside, looking out at the harbor.
Cuttyhunk Island, The Elisabeth Islands, MA
You will definitely be shifting gears when you anchor off of Cuttyhunk. With a year-round population under 50, this island provides a nearly 360-degree protected harbor with tons of beachfront. The Elisabeth Islands offer miles of protected waters to explore, whether by dinghy or sail/motorboat.
There isn't any nightlife to be had on Cuttyhunk. Still, the town is fun and easy to walk around, and you can always pop into the Cuttyhunk Historical Society to learn about the island's unique history.
Vineyard Haven and Oak Bluffs, Martha's Vineyard
Vineyard Haven has a nice, protected harbor to pull into around the island. The Black Dog Tavern is a great restaurant to try. They offer brunch, wine tastings, and weekday dinner specials.
The Gannon & Benjamin Marine Railway is a cool boatyard to check out. It is world-famous for classic boat building and restoration.
Oak Bluffs is just around the corner from Vineyard Haven and is an easy drive or boat trip. Steamship Authority ferries from Woods Hole regularly enter and exit both Vineyard Haven and Oak Bluffs, so stay vigilant when crossing their routes.
The Flying Horses Carousel in Oak Bluffs is one of the country's oldest functioning carousels and is not to be missed if you have children in tow. You can rent out the whole carousel during April, May, September, and October (after normal carousel hours) for birthday parties. Make sure to try and grab the brass ring as you go around!
Edgartown, Martha's Vineyard
Edgartown is larger than Oak Bluffs and Vineyard Haven, with many more restaurants and shops. It is a great place to rent a bike. And spin around the nearby beaches, including Katama and South Beach.
There are moorings available in the harbor as well as an anchorage. This place can get filled up quickly in the summer, especially on the weekends. It's another one of the harbors along the New England coast.
No one can really talk about cruising the harbors along the New England coast without making mention of Nantucket. There are moorings, and anchoring is also allowed in certain areas. There is, of course, dockage available too.
The island is ideal for biking around, considering how flat it is. Sankaty Head, Great Point, and Brand Point Lighthouses are great. There are also plenty of beaches like Madaket and Dionis.
Please call us today at 1 (321) 777-1707 or describe Your Vacation Vision to help you plan your fully-crewed private luxury yachting vacation! Inquire as soon as possible about your custom, crewed yacht charter.
You make the memories. We make the arrangements.