New England catamaran charter PARADIGM SHIFT will be in the Nantucket area for the summer. PARADIGM SHIFT's crew are wonderful hosts who love to entertain. They are from New England and love showing their guests a good time. So, pack your bags and get ready to experience a "paradigm shift"!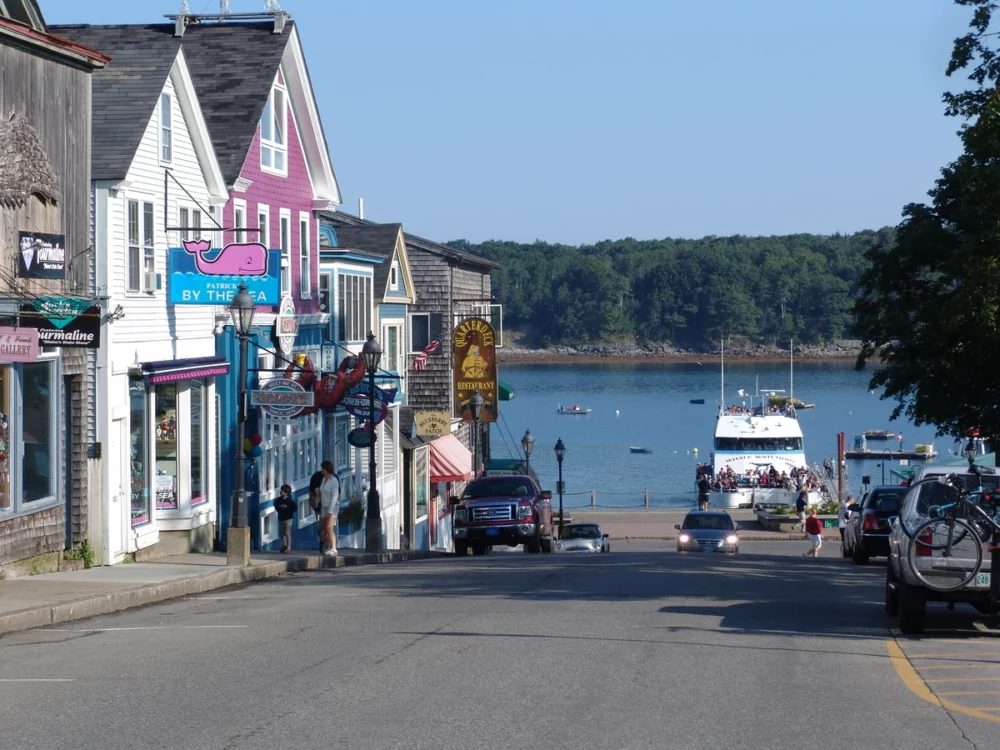 Luxury catamaran PARADIGM SHIFT will be in NEW ENGLAND this summer.
The Yacht
PARADIGM SHIFT, a magnificent 50-foot 2011 St. Francis catamaran, redefines luxury with remarkable features.
Interior
Step into the main salon and discover a fully equipped galley with state-of-the-art appliances. The salon also offers a spacious dining area where guests can enjoy their meals while entertained by a flat-screen TV for movie nights or leisurely relaxation. The interior design exudes elegance and sophistication, creating a welcoming atmosphere throughout.
Accommodations
This beautiful yacht boasts three guest suites. There are two queen suites and one double suite, each with a private en-suite bathroom. The en-suite bathrooms feature amenities such as electric toilets, separate showers, and vanity/sink areas, ensuring ultimate comfort and convenience for guests.
Exterior
The cockpit of PARADIGM SHIFT provides an expansive space for lounging and dining alfresco. Guests can bask in the sunlight and enjoy the scenic views while indulging in the onboard chef's delicious meals. The cockpit is thoughtfully designed for the utmost comfort.
For those seeking an elevated outdoor experience, the yacht's huge forward deck and trampolines offer ample space for relaxing and sunbathing. Whether you prefer soaking up the sun's rays or gazing at the mesmerizing surroundings, there's plenty of room for everyone on board to unwind and enjoy the outdoors.
Water Toys
Whether you're seeking thrilling water sports, tranquil beaches, or gourmet dining experiences, PARADIGM SHIFT can cater to your every desire. The yacht comes equipped with water toys, including paddleboards, a sub-wing, and snorkeling gear, providing endless entertainment and adventure on the open seas.
Perfect for Families or Couples
PARADIGM SHIFT is ideally suited for two or three couples or couples with children, providing a perfect retreat for intimate gatherings or family adventures. Since the layout of the yacht ensures privacy and comfort for all guests, it is an ideal choice for those seeking a luxurious and personalized charter experience.
This extraordinary catamaran promises an unforgettable journey, combining exceptional amenities, spacious interiors, and a dedicated crew. PARADIGM SHIFT invites you to embark on an extraordinary adventure where you can create lifelong memories in the lap of luxury.
The allure of chartering PARADIGM SHIFT extends far beyond its luxurious interiors and exceptional crew. New England's picturesque coastline is the ideal backdrop for a yacht charter adventure. With its charming harbors, hidden coves, and vibrant coastal towns, this region offers endless possibilities for exploration and relaxation.
2 Beautiful and Inspiring regions to choose from
Explore the rugged and beautiful coast of Maine, where hundreds of picturesque islands, coves, and harbors exist. In addition to the picturesque lighthouses, beautiful boats, and island villages, you will see seals, porpoises, ospreys, and bald eagles.
The more adventuresome may wish to explore Downeast Maine more extensively. This includes the Canadian Maritime Provinces such as the Bay of Fundy, the South coast of Nova Scotia, and Cape Breton.
New England offers a wealth of attractions and activities for yacht charter enthusiasts. From stunning coastal landscapes to charming towns and vibrant cultural experiences, there is something for everyone to enjoy. Here are some of the highlights to see and do in New England on a yacht charter:
Kennebunkport, Maine: This charming coastal town in Maine is known for its picturesque harbor, beautiful beaches, and quaint shops. Explore the town's historic district, visit the iconic Bush compound, and indulge in delicious lobster rolls and fresh seafood.
Famous for its Gilded Age mansions and sailing heritage, Newport is a must-visit destination in New England. Explore the opulent Newport Mansions, such as The Breakers and Marble House, stroll along the Cliff Walk for breathtaking ocean views, and enjoy the vibrant atmosphere of the city's waterfront.
Please call us today at 1 (321) 777-1707 or describe Your Vacation Vision to help you plan your fully-crewed private luxury yachting vacation! Inquire as soon as possible about your custom, crewed yacht charter.
You make the memories. We make the arrangements.