A luxury yacht charter in Greece promises an unparalleled experience, combining breathtaking landscapes, ancient wonders, and indulgent leisure. Here are the Top-10 experiences in Greece for a discerning guest: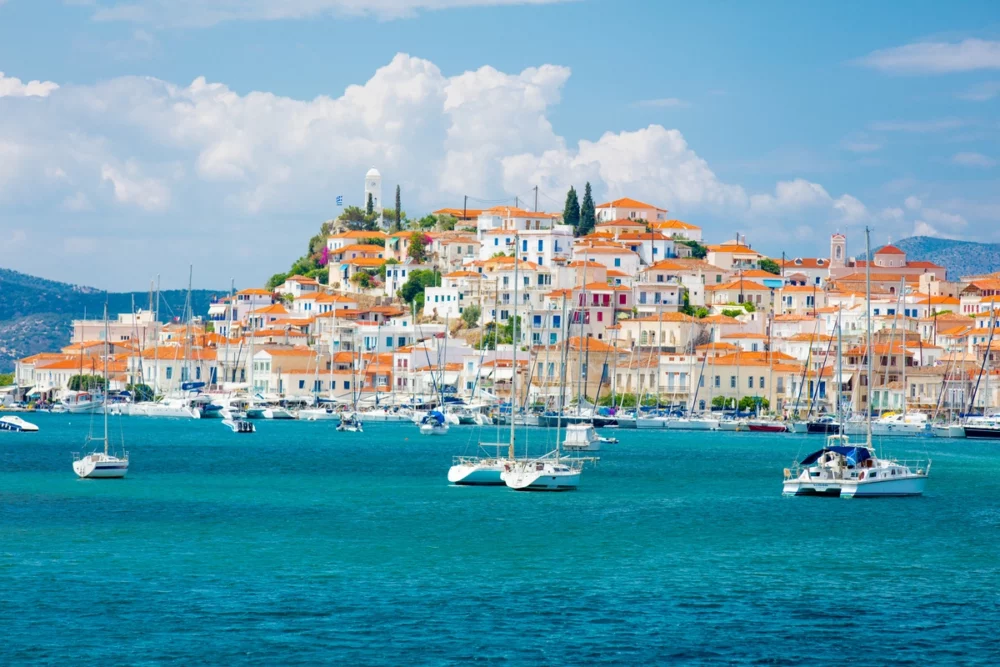 1. Santorini's Enchanting Sunset
The first of the Top-10 experiences in Greece is sunsets. As the sun sets in Santorini, the sky transforms into a beautiful display of colors. On your luxury yacht, you eagerly await this magical moment with a glass of champagne. The sky transitions from clear blue to orange, pink, and purple shades.
With the sun below the horizon, the enchantment of Santorini also comes alive. Your private chef prepares a delectable meal using fresh local ingredients, creating a feast that delights all your senses. As night falls, the lights from the villages twinkle, and the stars above add to the captivating ambiance. It will certainly be an unforgettable evening.
2. Mykonos Extravaganza
After sunset, Mykonos transforms into a vibrant nightlife playground, offering an electrifying experience for those seeking luxury and excitement. This cosmopolitan island beckons with its plentiful beach clubs, pulsating dance floors, and exclusive parties.
Mykonos is famous for its upscale beach clubs, providing a haven of indulgence and sophistication. You'll find world-famous venues such as Nammos and Scorpios along the shores of Psarou Beach. Basking in the Mediterranean sun, you can sip refreshing cocktails and mingle with an international crowd of jet-setters and celebrities.
At night Mykonos truly comes alive. The island boasts diverse clubs, hosting some of the most sought-after DJs worldwide. One such legendary venue, Cavo Paradiso, perches atop a cliff overlooking the sea, bearing witness to unforgettable performances by renowned artists.
3. Private Cove Escapes
As your luxury yacht glides through the turquoise waters of the Aegean Sea, you can uncover some of Greece's best-kept secrets. The secluded coves and lesser-known islands such as Folegandros epitomize the essence of privacy and tranquility.
Folegandros, a hidden gem of the Cyclades, welcomes you with its unspoiled charm and captivating landscapes. Here, the sea is a palette of blues, inviting you to dive into its crystal-clear waters.
4. Historical Marvels in Athens
At number 4 on the Top-10 Experiences in Greece is Athens. In Athens, you are transported back to a history-filled ancient world. Athens, the birthplace of Western civilization, invites you to immerse yourself in its rich heritage.
Visit the Acropolis, an inspiring citadel perched high above the city. With each step, you can almost feel the presence of those who once walked these sacred grounds.
Stand before the majestic columns of the Parthenon and marvel at the ancient craftsmanship that has endured through the ages. The temple's Doric order, symbolizing strength and harmony, showcases the Golden Age of Athens.
Descending from the Acropolis, journey to the Temple of Olympian Zeus. Furthermore, this ancient ruin is a testament to the grandeur and ambition of ancient Athens. The towering columns stand as a reminder of the Greeks' devotion to their pantheon of gods.
Walking through the ancient Agora, imagine a time when this bustling marketplace was the heartbeat of Athenian life. Your guide brings the ruins to life, painting a vivid picture of the vibrant city that once thrived here.
5. Epicurean Delights
Set out on a food-lovers adventure aboard your luxury yacht charter. Let Greece's coastal towns and equally pretty islands treat your taste buds to a delightful array of flavors.
In the Cyclades, visit Naxos Island. Explore the charming alleys of Naxos Town, where family-run tavernas serve traditional dishes bursting with local flavors. Try creamy Naxian cheeses and enjoy a glass of the famous Kitron liqueur. The island's bakeries also offer tempting pastries and aromatic bread.
Influenced by Mediterranean and Middle Eastern cuisines, Rhodes offers a diverse culinary landscape. You can also sample succulent grilled octopus with zesty lemon and olive oil paired with local wines.
Visit Santorini to savor sun-ripened tomatoes, flavorful capers, and creamy fava beans in meze platters.
On your luxury yacht, the onboard dining experience is equally exceptional. Your private chef skillfully uses the freshest local ingredients to create dishes tailored to your preferences.
6. Water Sports Adventure
Coming in at number six on the Top-10 Experiences in Greece is water sports adventure.
For adrenaline lovers, jet skiing offers an exciting ride across the waves. Your yacht provides the ideal launchpad for this action-packed water sport.
Moreover, paddleboarding is the perfect choice if you seek a more tranquil experience. Indeed, this peaceful activity allows you to connect with nature and take in views from a unique perspective. It also gives you a full-body workout!
Scuba diving is also great for those who are passionate about the underwater world. Your luxury yacht charter takes you to some of the best diving spots.
If you prefer a more leisurely experience, snorkeling is the perfect choice for observing marine life from the surface.
7. Island-Hopping Odyssey
Embrace the freedom of island hopping on your luxury yacht charter. As you jump from one charming set of Greek islands to the next—like the Cyclades, Ionian, and Dodecanese—you'll find a mix of fun, history, and pretty nature.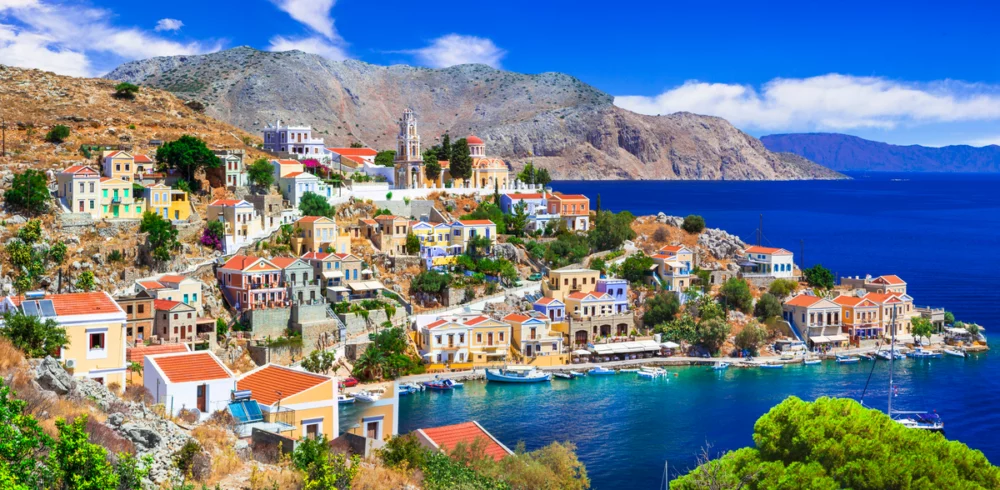 Indeed, motor yachts and power catamarans offer an advantage with their speed and efficiency when it comes to island hopping. With the ability to cover more ground, these vessels allow you to explore more islands and destinations during your holiday.
8. Wellness and Spa Retreats
Relaxation is within easy reach since you can pamper yourself on board with a private spa experience or visit luxurious wellness resorts on islands like Rhodes or Milos.
Treat yourself to spa treatments such as soothing massages, mud baths, and revitalizing facials. Whether you unwind on the yacht's deck with a private spa therapist or go ashore to exclusive resorts, you will also have a rejuvenating escape.
9. Private Tours with Local Guides
Enhance your cultural understanding while taking private tours led by knowledgeable local guides. Delve into the rich history of Greece as you visit iconic sites and explore gems. Your expert guides will also share fascinating stories and insights, connecting you with this country's culture, traditions, and people.
10. Sunset Dining at Sea
Finally, you can arrange a gourmet dinner on deck as the sun dips below the horizon. Enjoy a bespoke menu prepared by your yacht's chef while surrounded by the calming sounds of the sea.
Book Your Journey Now | Top-10 Experiences in Greece
These Top-10 experiences in Greece are just the beginning of the luxurious journey that awaits you on a yacht charter in Greece.
Please call us today at 1 (321) 777-1707 or describe Your Vacation Vision to help you plan your fully-crewed private luxury yachting vacation! Inquire as soon as possible about your custom, crewed yacht charter.
You make the memories. We make the arrangements.