Pack plenty of sunscreen, a camera, and a sense of adventure, and explore the beautiful Bahama Islands. If you've been to these tropical islands often or it is your first visit, why not rent a luxury boat in the Bahamas and take your vacation to the next level? Here are 10 reasons to rent a luxury boat in the Bahamas for your next holiday!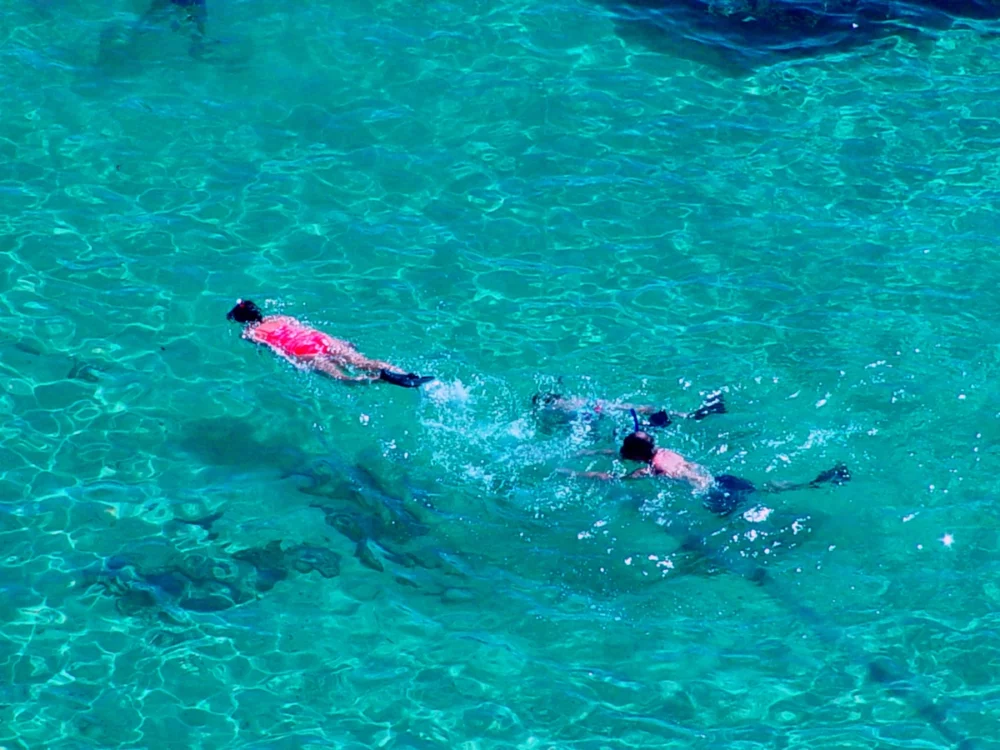 1. Boating gets you closer to nature

If you want a unique adventure that gets you up close and personal with nature, renting a boat is the way to go. You can easily explore tropical coral reefs and see colorful marine life and other wonders of nature. Some boats even offer onboard scuba diving. Encounter marine life in its natural habitat. The waters around the Bahamas teem with sea life!
While sailing this amazing charter destination, watch for beautiful birds like flamingos, tropical fish like angelfish and grouper, turtles, and dolphins—both bottlenose and humpback.
2. You have everything you need on board your Bahamas Yacht Charter

Rental boats have all of the luxurious amenities you could want. Flat-screen TVs, Wi-Fi, stereo systems, ensuite bathrooms, large sun decks, and lots of water toys, to name just a few. The service is top-notch. In fact, you will have a personal chef who will create meals worthy of being served in the finest restaurants.
Motor yacht TCB offers elegant accommodations for 12 guests in 6 cabins. In addition to fabulous cabins, TCB has a lovely main salon, an inviting sky lounge, many outside deck spaces, an alfresco dining area, and a large sun deck. This yacht has loads of water toys, including skis, wave runners, tow-ables, paddleboards, fishing gear, and more.
3. There are no crowds on your private boat

You can enjoy your slice of paradise with a Bahamas luxury boat rental. You can visit popular destinations and get to know the local culture or explore hidden coves only accessible by boat. Check out a few itineraries here.
4. The water is warm all year round in the Bahamas

The water is warm all year round in the Bahamas, making it perfect for kids, teens, and adults alike. Just think—the warm sun shining down on you as you take your first sip of that tropical drink!
5. A Bahamas boat rental is one unforgettable experience
Renting a luxury boat in the Bahamas will surely be one of your most memorable vacations. But with so many luxurious options available, choosing where to go and what activities to do while on vacation can be difficult. Fear not! We have you covered. From start to finish, our team will be by your side to ensure your holiday is flawless.
6. Get some well-deserved R&R when you rent a Bahamas luxury boat

These days, more than ever, self-care is essential. You've been working hard, so give yourself a break! Vacations are good for both your health and your relationships. Enjoying downtime with family and friends will help you relax and feel refreshed—and there's no reason why you shouldn't enjoy top-notch amenities while you're at it.
Consider how incredible it would feel to wake up on a relaxing yacht every morning, enjoying much-needed time away from work and everyday stressors. Imagine how great it would be to start each day with stunning views of crystal-clear waters, swaying palm trees, and endless sunshine.
7. Luxury boats are perfect for every kind of adventure

Whether traveling with family or friends, you'll find that everyone relaxes at sea. Your boat will have space, amenities, and adventures for every age and fitness level. Travel from island to island and feel the warm breeze in your hair. Jump in the water and snorkel through clear water, teeming with marine life.
8. Explore the islands or take it easy on your private beach

The beauty of a private yacht is that you can explore and relax on your private beach. Rent a luxury boat in the Bahamas, and you will have your choice of gorgeous, secluded beaches.
9. There's always a party going on somewhere

Whether you're lounging on a white-sand beach or enjoying live music under palm trees, it can be hard to find an excuse not to have fun on vacation. Partying in paradise is as easy as finding the next tiki bar.
10. Renting a luxury boat in the Bahamas is a great value

While renting a luxury boat will be an investment, choosing it over an all-inclusive resort gives you lots of bang for your buck. You have more freedom and flexibility than staying on land and can enjoy an incredible vacation completely customized for you. What's not to love? It's great for families: A yacht charter is perfect if you're looking to travel with children. Chances are that kids and teens are eager to try something new! Let them choose which activities they want from the itinerary so they're immersed in water sports daily without getting bored.
SEAGLASS is a 74-foot power catamaran that accommodates 8 guests in 4 cabins. With a fabulous flybridge for entertaining, a hi/lo swim platform, and 180-degree views, this boat is perfect for families.
Book Your Bahamas Luxury Boat Rental
From cruising along the beautiful coastline to stopping at secluded islands, renting a luxury boat allows you to enjoy the stunning beauty and peacefulness of the Bahamas fully. With various amenities and personalized services, you can relax comfortably while having the freedom to discover the hidden treasures of this island chain.
Whether you're looking for adventure, leisure, or a mix of both, renting a luxury boat in the Bahamas offers an extraordinary vacation that will create lasting memories.
Please call us today at 1 (321) 777-1707 or describe Your Vacation Vision to help you plan your fully-crewed private luxury yachting vacation! Inquire as soon as possible about your custom, crewed yacht charter.
You make the memories. We make the arrangements.