The Bahama Islands are a beautiful destination for your yacht charter. They are very close to the United States. In fact, the nearest island is only 44 miles from Miami, Florida.
While visiting these spectacular islands, you will no doubt spend some time at Bahama Marinas. Marinas offer a safe night harbor and serve as a home base for exploring the island.
Larger marinas with adjacent resorts often allow visiting yacht guests to use the resort's facilities, such as swimming pools, restaurants, and spas.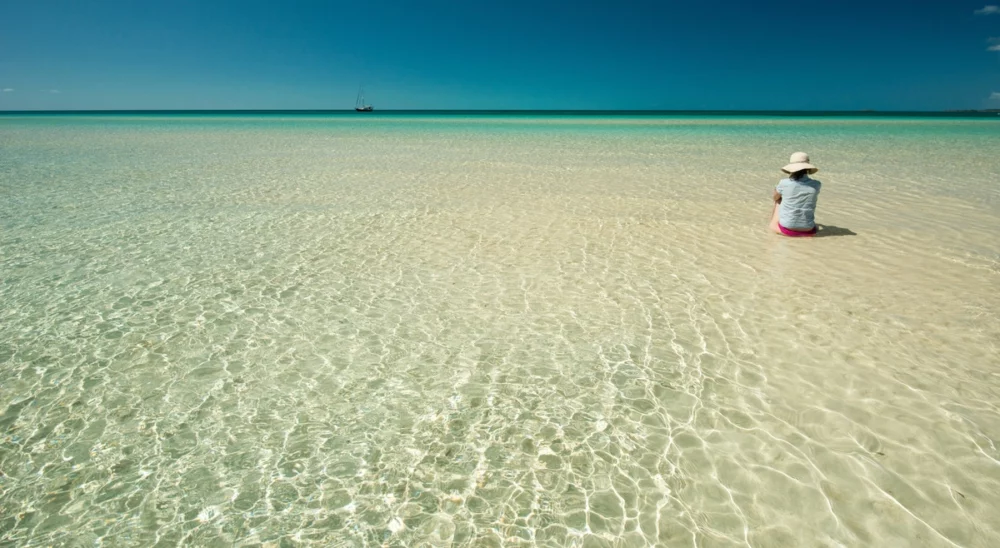 The Bahama Islands: A Brief Overview
The archipelago has about 2,400 cays (pronounced "keys") and 700 islands. However, only 30 are inhabited. Shallow waters distinguish the Bahama Islands. In fact, the word 'Bahamas' actually means 'shallow water' in old Spanish.
Due to the shallow water, vessels such as catamarans and shallow draught motor yachts are the best boats for this area.
You will immediately feel welcome at any of the Bahama Islands. Not only are the people friendly and helpful, but they also love to share their culture. In fact, if your yacht charter happens to include December 26, you will be able to celebrate the cultural Junkanoo!
During this traditional festival, people in colorful costumes parade through the streets of Nassau to the sounds of drums, horns, cowbells, and whistles.
Climate and Weather
Temperatures in most of the Bahamas linger between 70 and 80 degrees Fahrenheit. Because of the gentle trade winds, the weather is usually comfortable. However, summers may see temperatures from 80 to 90 degrees and higher humidity.
The wet season runs from June to November. Although some days are damp and grey in the rainy season, showers usually pass quickly.
Bahamas | Things to See and Do
Since the water around the islands is crystal clear, it is perfect for diving, snorkeling, and swimming. In addition to water activities, there are many land-based pursuits to explore.
Choose from beaches, biking, boating, golfing, snorkeling, diving, shopping, nightlife, history tours, and more. Each island offers a unique vibe. For example, Nassau has abundant nightlife, while the Exumas are more laid back.
Bahamas Marinas
There are marinas on nearly every major island. Depending on the size, the marina may offer everything from showers to shopping and dining. Click on the links below to see what some have to offer.
Abaco Islands Marinas
Berry Islands Marinas
Exuma Islands Marinas
Harbour Island Marinas
Bimini Island Marinas
Eleuthera Island Marinas
Learn more about Abaco Beach Resort Marina Bahamas.
Please call us today at 1 (321) 777-1707 or describe Your Vacation Vision to help you plan your fully-crewed private luxury yachting vacation! Inquire as soon as possible about your custom, crewed yacht charter.
You make the memories. We make the arrangements.