Looking for a Bahamas catamaran charter sailing special? You can save big and enjoy a luxury experience by following simple guidelines. Read on to find out more.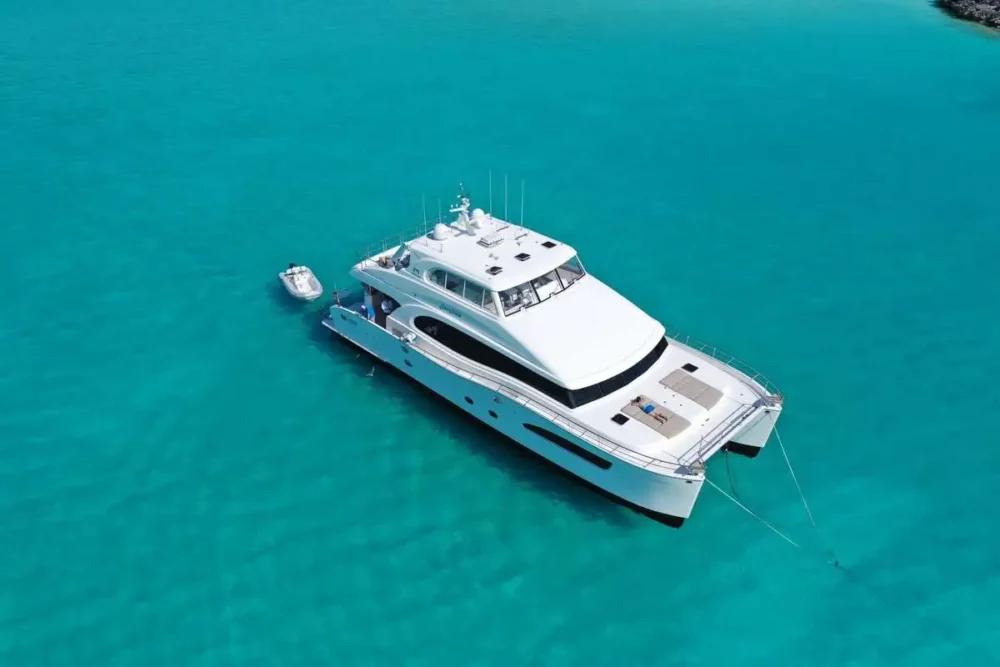 Ways to Save on a Bahamas Catamaran Charter
We have compiled a list of three simple strategies that will help you save. From booking in advance during the off-season to taking advantage of peak-season deals, these strategies will ensure you get the best price for your Bahamas Catamaran Charter.
1. Travel During the Off-Season
If you're looking for a sailing special on a Bahamas catamaran charter, one of the best ways is to travel during the off-season. The most popular times to visit the Bahamas are spring break, summer, Thanksgiving, and Christmas. While this may be the most convenient time for many, it is also the most expensive.
If you want a late winter or early spring getaway, consider visiting the Bahamas after New Year or in April or May. During this time, the temperatures are mild, and you can find great deals on accommodations and other expenses associated with your charter. Moreover, the beaches, attractions, and restaurants are much less crowded at these times.
2. Book Your Charter in Advance
It would be best to consider booking your charter six to nine months in advance. Many yachts offer discounted rates for those who book their charters far enough in advance. Plus, advanced booking gives you time to plan your trip and enjoy what the Bahamas offers.
3. Look for Last-Minute Specials
One of the best ways to save money on a Bahamas catamaran charter is to look for last-minute specials. Catamarans are highly sought after, but sometimes last-minute cancellations provide attractive prices for those looking for a special. Flexibility is key!
Check our website, Facebook, and Instagram for special rates for last-minute charters, especially during the off-season or peak season. For example, power Catamaran SEAGLASS 74 offers a special for charters between May and July 2023.


In addition, be sure to subscribe to our newsletter for up-to-date offers on popular catamarans.
Where do Catamarans Charter in the Bahamas?
Once you've found a sailing special, you can begin to plan your itinerary. Take a look at just a few of the islands in the Bahamas to visit.
Nassau
Many sailing and power catamaran charters begin and end in Nassau. As the capital of the Bahamas, there are many exciting things to do and see in this bustling city. Cruise along the harbor, where you can view incredible views of colonial-style buildings and explore pastel-colored streets.
Stop at Rose Island, an 11-mile-long paradise that will make you feel like you've stepped into a postcard.
Then, sail to Norman's Cay on the Exuma Sound. Maybe stop to snorkel the nearby plane wreck or get out your yacht's water toys for the afternoon. Continue through the Exuma Land and Sea Park, and visit Shroud Cay.
There are many ways to craft your itinerary. We will work with you to create the perfect trip based on your interests and desires.
Abacos
The Abacos are about 120 miles north of Nassau. This archipelago of cays, islands, and harbors offers some of the most beautiful sailing waters in the Caribbean. When you include the Abacos on your Bahamas catamaran charter, visit Marsh Harbour on the Great Abaco peninsula.
Bimini
The Bahamas' northernmost island, Bimini, is known for its breathtakingly beautiful turquoise waters and abundant marine life. Bimini is one of the few places where dolphins swim freely and can often be seen playing in the boat's wake.
Sailing catamaran PURELYBLU sails around Bimini in the winter and heads to the southern Bahamas and Exumas in the Spring and Summer.
Exuma Islands
The Exuma Islands are a string of islands and cays of long-forgotten hideaways, natural harbors, and secluded beaches. The Exuma chain comprises 360 cays of Out Islands spanning over a hundred miles of clear blue water. Great Exuma
On a charter from Nassau to Great Exuma, stop at uninhabited islands, visit the swimming pigs at Staniel Cay, and snorkel the underwater caves at Thunderball Grotto.
Please call us today at 1 (321) 777-1707 or describe Your Vacation Vision to help you plan your fully-crewed private luxury yachting vacation! Inquire as soon as possible about your custom, crewed yacht charter.
You make the memories. We make the arrangements.