Senj
This walled city is the largest on the coast between Rijeka and Zadar. It is in the foothills of the Mala Kapela and Velebit mountains. Since ancient times, this region was used to cross from the inland to the coastal area. Geographers say there was once a port named Senia where Senj stands today.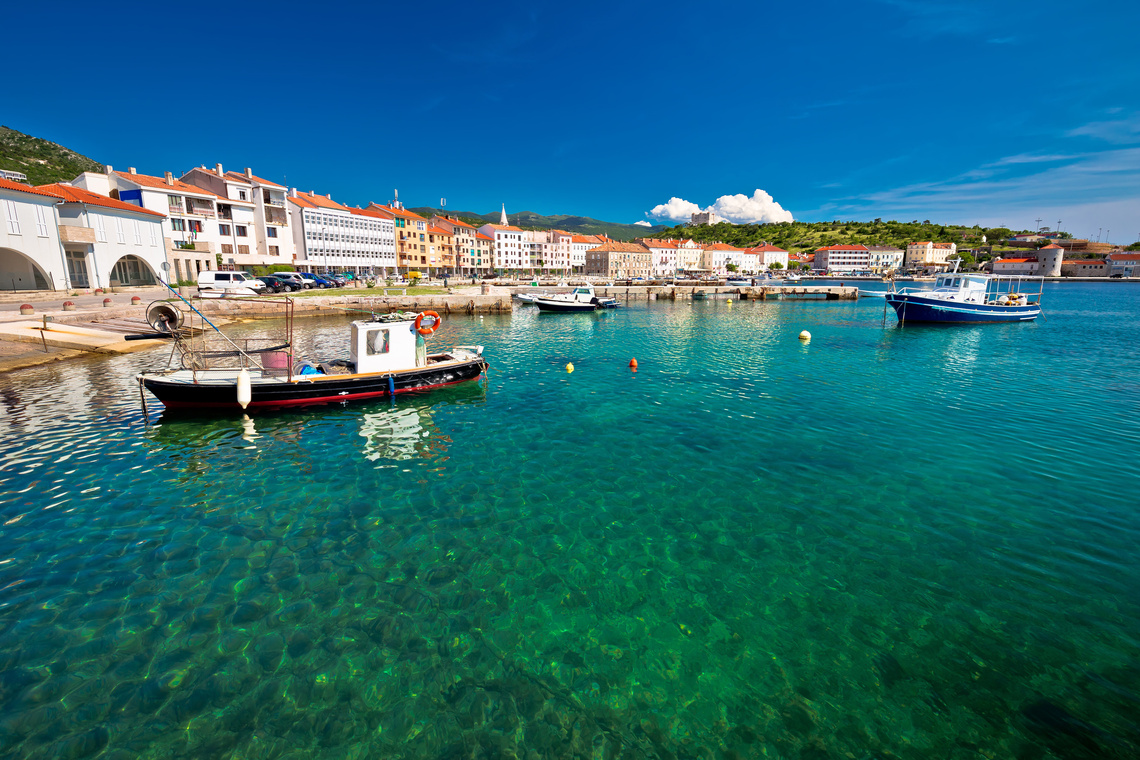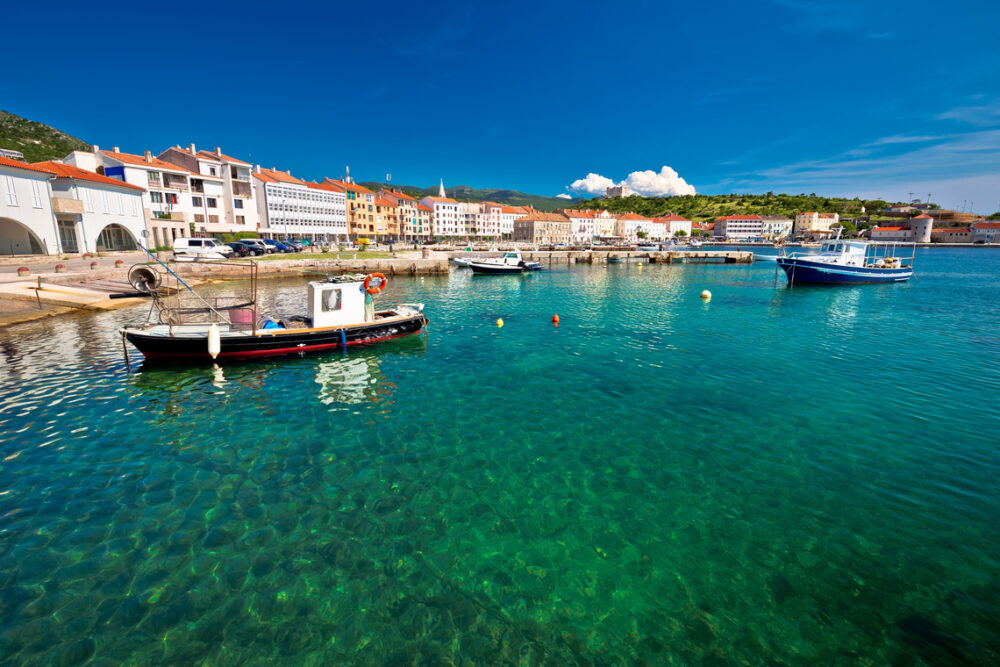 Senj: Places to See
Sundial. Don't miss taking a photo of the famous sundial when in Senj. The city lies precisely halfway between the equator and the North Pole. The location where this sundial symbolically marks the 45th parallel cuts through Senj.
Senj City Museum.
Park Nehaj. This scenic park has a playground and a water view.
Velika Vrata museum. The museum houses archeological collections as well as the collection of the recent history of Senj and the Fatherland`s war.
Nehaj Fortress. This hilltop fortress, completed in 1558, is now a museum and the site of an annual medieval festival.
Holy Mary of Arta church.
Writers Park. In Senj, some of the most famous Croatian writers and poets were born and lived, such as Silvie Strahimir Kranjcevic, Milutin Cihlar Nehajev, Vjenceslav Novak, and Milan Ogrizovic.
Senj: Things to Do
Banja beach. Rent sunbeds and umbrellas during the day. In the evening, it transforms into a party spot, complete with music and DJs.
Hike. Take a hike.
Visit the Velebit Mountains.
Gastronomy
Restoran Martina. A small restaurant perched on a cliff gives stunning views of the water. Specializes in seafood, Mediterranean, and European cuisine.
Konoba Lavlji Dvor. This atmospheric tavern has indoor and outdoor seating.
Marinas and Anchorages
The Harbor. This port is the ideal location for medium-sized boats. It is an excellent shelter since it is located at the base of the Velebit and Mala Kapela mountains.
Please contact us at 1 (321) 777-1707 or complete our contact form to start planning your yacht charter vacation! It's never too early, or too late to inquire about your bespoke private yacht charter.
You make the memories. We make the arrangements.