Have you ever wanted to charter a yacht and embark on a vacation that surpasses the traditional cruise experience? When you plan your dream vacation, you have a lot of choices. There are many destinations, modes of travel, and experiences.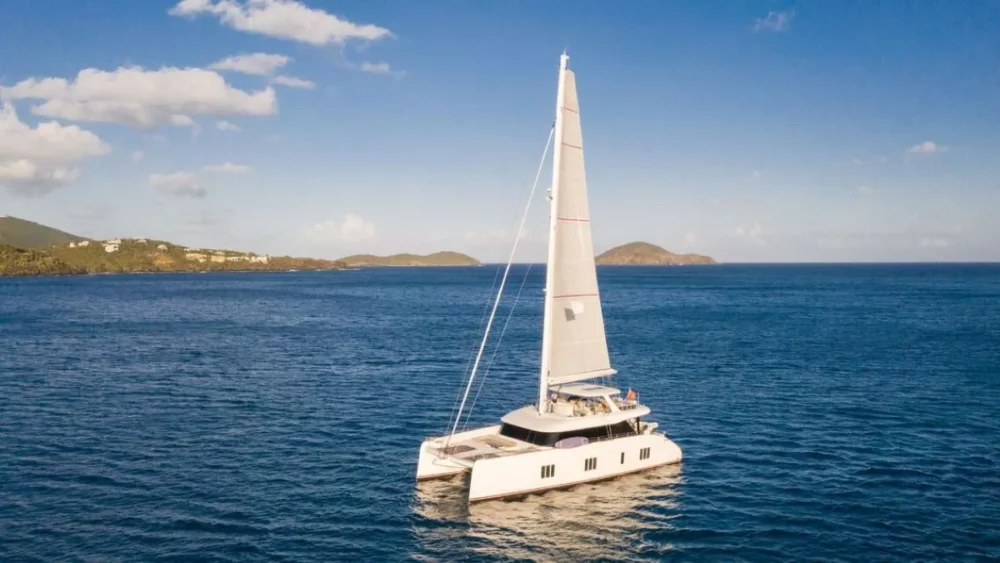 While many people like going on cruise ships, more and more travelers find that renting a yacht is a superior option. Charter a yacht and discover why it is better than a regular cruise.
1. Personalized Itinerary and Privacy
One of the most compelling reasons to charter a yacht is its level of personalization. Unlike cruise ships with pre-set itineraries and crowded ports of call, yacht charters allow travelers to create a bespoke journey. You can choose where you want to go, when you want to go there, and how long you want to stay. This flexibility ensures that your vacation aligns perfectly with your preferences, providing a unique experience.
Furthermore, chartering a yacht provides privacy that is virtually impossible to achieve on a cruise ship. You have the entire vessel at your disposal, which means you won't have to share public spaces with thousands of other passengers. It's ideal for honeymooners, families, or anyone seeking an intimate and exclusive getaway.
2. Charter a Yacht for Luxury and Comfort
Yachts are synonymous with luxury, and for good reason. When you charter a yacht, you are entering a world of luxury and comfort. Modern charter yachts have state-of-the-art amenities, including spacious cabins, gourmet kitchens, and stunning lounges. Many even feature private hot tubs, sundecks, and water toys.
The attentive crew on a yacht ensures your every need is met. From private chefs who prepare customized menus to experienced captains and stewards who cater to your wishes, the level of service on a yacht is second to none. It's a vacation where you are the VIP,
3. Unmatched Scenic Beauty
One of the most enchanting aspects of chartering a yacht is the opportunity to immerse yourself in the natural beauty of the sea. Cruise ships often focus on onboard entertainment, but on a yacht, the main attraction is the breathtaking scenery surrounding you.
Wake up to stunning sunrises, dine with panoramic views of the horizon, and fall asleep to the gentle rocking of the waves.
Luxury yachts can take you to the Virgin Islands, Greece, Italy, Croatia, and even the South Pacific. Our experienced Yacht Charter Brokers will create a crewed yacht charter experience you will never forget.
4. Culinary Delights
Food plays a central role in any vacation experience, and chartering a yacht takes culinary indulgence to a new level. Many yachts offer private chefs who craft delectable meals tailored to your tastes and dietary preferences. Whether you prefer fresh seafood caught that day or international cuisine, the choice is yours.
Imagine savoring a gourmet dinner on the deck as the sun sets over the sea or enjoying a beachside barbecue on a secluded island. Yacht charters elevate dining into an unforgettable experience, where each meal is a culinary masterpiece.
5. Flexible Schedule and Activities
On a cruise ship, you often have a fixed schedule and limited options for activities. Chartering a yacht allows you to set your own pace and engage in various activities. Whether you want to sail, snorkel, swim, fish, or relax on the deck with a good book, it's entirely up to you.
Yacht charters also offer the chance to explore multiple destinations within a single trip. You can hop from one beautiful bay to another, discovering new places and cultures at your leisure.
6. Charter a Yacht for Exclusivity and Intimacy
Chartering a yacht is the epitome of exclusivity. You won't have to compete for deck chairs, wait in long lines, or deal with crowded shore excursions. The yacht is yours to enjoy with your select friends or family, creating a sense of intimacy and togetherness that is hard to replicate on a cruise ship.
Whether celebrating a special occasion, reconnecting with loved ones, or simply seeking solitude, a chartered yacht provides the perfect setting for making lasting memories.
Call and Charter a Yacht Today
While cruise ship vacations certainly have their appeal, a luxury yacht charter offers a level of personalization, comfort, privacy, and adventure that sets it apart. It's an experience that combines the best of both worlds – the comfort and service of a top-tier resort with the freedom and exploration of a private vessel.
When you charter a yacht, you embark on a journey that promises a vacation and a truly transformative experience on the open seas.
Please call us today at 1 (321) 777-1707 or describe Your Vacation Vision to help you plan your fully-crewed private luxury yachting vacation! Inquire as soon as possible about your custom, crewed yacht charter.
You make the memories. We make the arrangements.