Greece is one of the most beautiful countries in the world, making it a favored travel destination. It's also home to some of the most luxurious yachts in the world! Superyachts are the pinnacle of yacht design and luxury, attracting people who can afford anything and want the best of everything, like Sir Paul McCartney and Sir Richard Branson. And now, you can experience Greece by chartering one of these spectacular superyachts!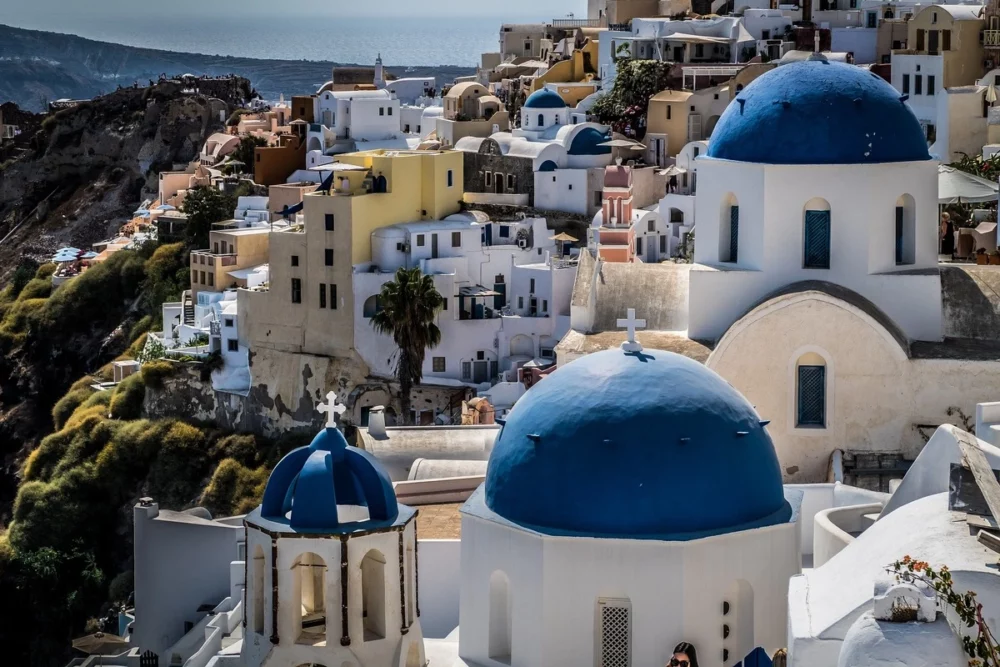 What is a Superyacht?
Superyachts are the pinnacle of luxury and opulence in the world of yachting. These extravagant vessels offer unparalleled comfort, sophistication, and exclusivity. While there's no rigid definition based solely on size, superyachts generally start at around 24 meters (79 feet) in length and can extend well over 100 meters (328 feet).
However, their allure goes beyond mere measurements. Custom design, lavish amenities, and top-tier craftsmanship also define these yachts.
One of the defining features of superyachts is their personalized design. Each vessel is meticulously crafted to cater to the owner's desires, creating a unique masterpiece that reflects their taste and lifestyle.
These yachts often include sprawling decks, elegant lounges, spacious cabins, and cutting-edge technology.
In addition, luxurious interior spaces feature sumptuous materials, bespoke furnishings, and state-of-the-art entertainment systems. They create an ambiance of refined comfort that rivals the finest luxury hotels.
Superyachts also boast an impressive array of amenities that cater to every conceivable desire. From onboard cinemas and spas to infinity pools and helipads, these vessels provide an all-encompassing experience. The attentive crew members, who can number in the dozens, ensure that every need is met.
4 Greece Superyacht Charters
Here are three examples of what to expect when looking at a Greece superyacht charter.
1. ITOTO
At 200 feet, ITOTO features a fantastic array of social and dining areas inside and out. There is plenty of room for socializing, relaxing, and playing. Itoto accommodates up to 12 guests in 8 suites.
There's a master suite, four double and four twin staterooms. In addition, ITOTO features a huge variety of water toys.
2. CAPRI I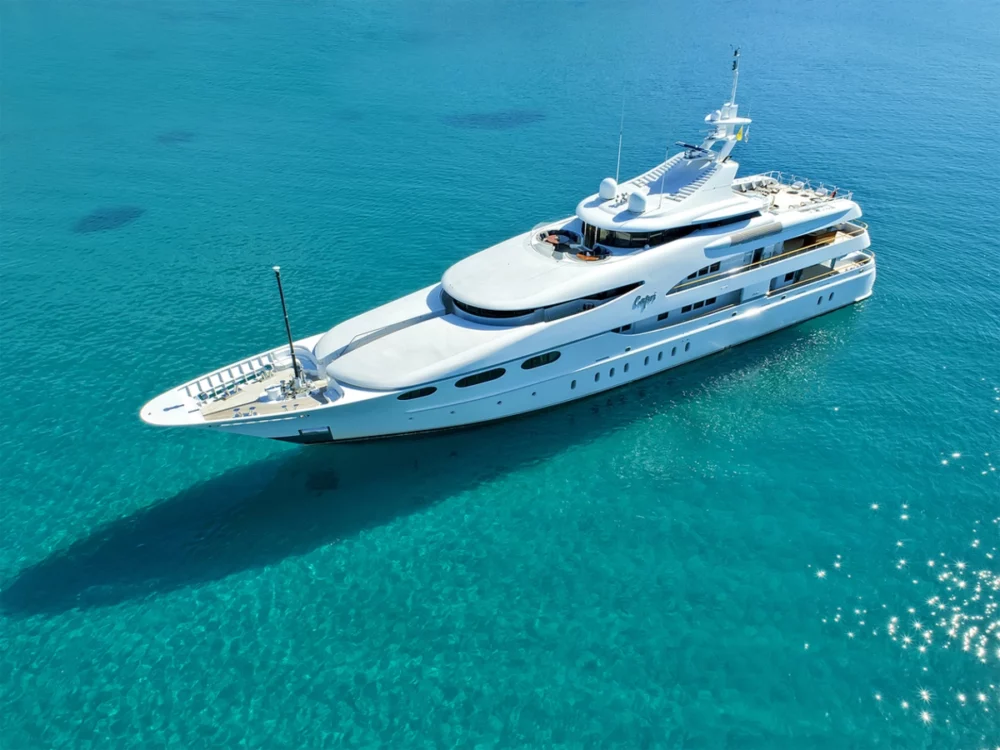 192-foot CAPRI I offers gorgeous living spaces and huge deck areas, making CAPRI I a fabulous choice for a Greek charter. Up to 12 guests can choose from 6 suites. There's a master suite, VIP stateroom, double staterooms, and twin staterooms. Besides tons of water toys, CAPRI I has a deck jacuzzi and a fully equipped gym.
3. PERSEFONI I
PERSEFONI I is a 176-foot yacht. A swim platform and beach club are perfect for swimming in and relaxing by the sea. You'll find many additional spaces for relaxing and socializing throughout the yacht. In addition to a wide assortment of water toys, PERSEFONI I has an alfresco cinema, gym, and massage room.
The yacht accommodates 12 guests in 6 roomy staterooms.
4. ICON | Greece Superyacht Charters
ICON offers accommodation for up to 12 guests in 6 staterooms. For fun onboard, this yacht features a spectacular pool, vast outside space over four decks, and a new beach club (with a fitness area, steam room, sauna, and bar). This stunning yacht is the perfect choice for an exclusive getaway to Greece.
Seventeen crew members ensure that your every need is met. With a wide array of water toys, state-of-the-art audio-visual equipment, and various wellness options, you will certainly have a memorable vacation.
Explore the Greek Islands on a Superyacht Charter
Exploring the Greek islands on a superyacht charter is a dream come true for an unforgettable maritime adventure. While cruising the crystal-clear waters of the Ionian Sea and the captivating beauty of the Saronic Gulf, you will feel as if you're cruising in paradise.
The Ionian Islands
The Ionian Islands, scattered off the western coast of Greece, are a popular destination for yacht enthusiasts. The calm waters and gentle winds provide excellent sailing conditions, making it an ideal choice for those new to yachting or seeking a relaxed journey.
Island hopping through this archipelago reveals stunning landscapes, charming villages, and vibrant culture. From Corfu's lush greenery to Zakynthos's breathtaking beaches, the Ionian Islands offer diverse experiences.
The Dodecanese Islands
Consider a Greek yacht charter in the Dodecanese Islands for a different adventure flavor. These islands are closer to Turkey and offer a mix of history, culture, and natural beauty. The strong summer winds in the area are perfect for experienced yachters who enjoy a bit more excitement. The Dodecanese Islands are famous for their historical sites, such as the medieval town of Rhodes and the ancient ruins of Kos.
Best Time to Visit Greece on a Superyacht Charter
The best time to visit Greece for a yacht charter is during the warmer months, from May to October. This period offers pleasant weather and calm seas, ensuring a comfortable and enjoyable journey.
Itineraries
No matter which yacht you select, the professionals at Luxury Yacht Charters will work with you and your Captain to craft personalized itineraries for your private yacht charter. Visit the finest beaches, the most exclusive restaurants, the best marinas, and the hidden gems of the Greek islands.
Allow Luxury Yacht Charters, a division of CKIM Group, to help you plan your next yacht charter vacation.
Please call us today at 1 (321) 777-1707 or describe Your Vacation Vision to help you plan your fully-crewed private luxury yachting vacation! Inquire as soon as possible about your custom, crewed yacht charter.
You make the memories. We make the arrangements.