Luxury Yacht Charters Worldwide
Your Dream Vacation Starts Here…
Luxury Yacht Charters Worldwide. Visualize yourself cruising the stunning coastline of Croatia aboard a luxury motor yacht that glides effortlessly over the sun-kissed waters.
Or imagine yourself dining on deck as the setting sun's red glow illuminates the indescribable beauty of the Greek islands?
Perhaps your perfect vacation is traveling across the bright blue seas of the Caribbean, gazing out at palm-fringed tropical beaches that are straight out of a storybook.
It's our job to make dreams like these a reality. We are yacht charter experts with decades of experience in the travel sector and are ready to search the world looking for the yacht and crew that is right for you.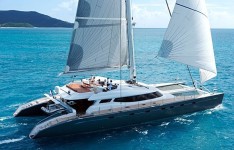 We will pour our energy and resources into organizing your vacation.
Simply tell us where you would like to go, the size of your party and what type of yacht you prefer. Then, relax, and let us do the work. Promptly, we will provide options from which you may choose your favorite.
When you are pleased with your upcoming vacation arrangements, we will coordinate with the yacht and organize the details on your behalf.
Our service doesn't stop there. We are happy to organize your flights, additional accommodations, ground transfers, and travel insurance. Leave all of the planning to us.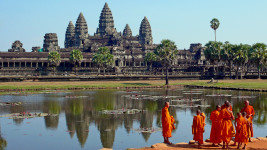 Let's get acquainted.
Please contact us at 1 (321) 777-1707 or complete our contact form to start planning your yacht charter vacation! It's never too early, or too late to inquire about your bespoke private yacht charter.
You make the memories. We make the arrangements.