Where are the most Instagrammable places in Croatia? Undoubtedly on the Adriatic coast and the Dalmatian islands. Take a Croatia yacht charter vacation to discover turquoise bays, soaring mountains, and tumbling cascades that will inspire your IG. As well as the region's majestic historic buildings. Here we list our Top 9 most Instagrammable places in Croatia.
Dubrovnik, South Dalmatia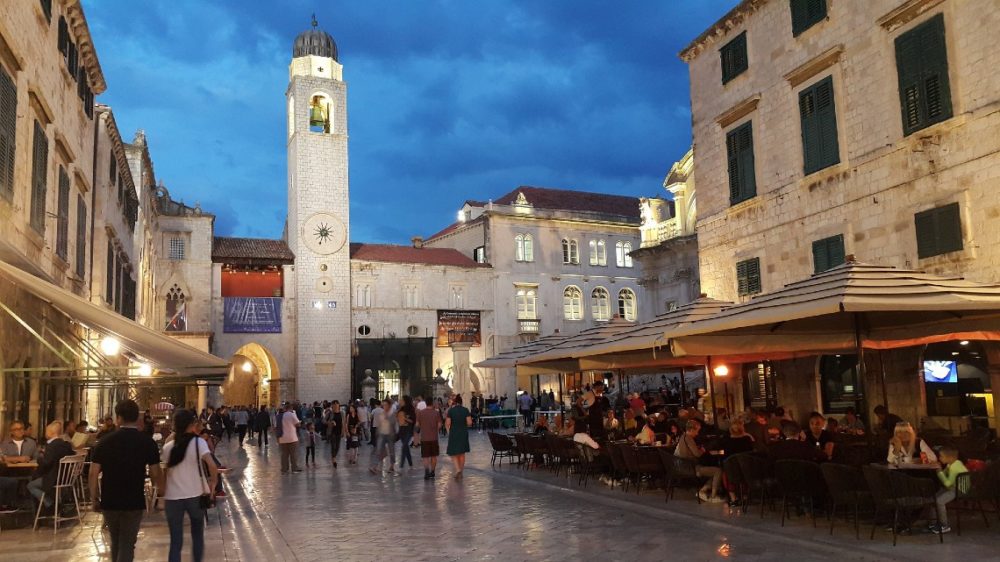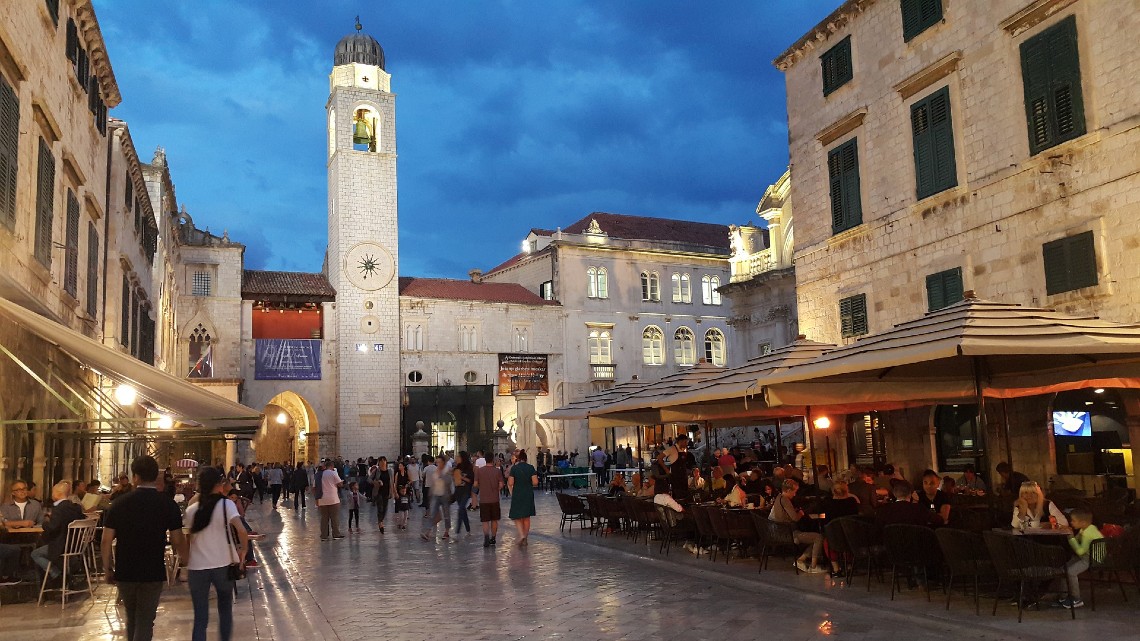 Ride the cable car to the peak of Mt Srđ for bird's eye views over Dubrovnik's fortified old town. Capture its terracotta rooftops and elegant cupolas, nestled within sturdy medieval walls and towers, rising from the glistening blue Adriatic. Better known to Game of Thrones fans as King's Landing, Dubrovnik is utterly enchanting. Feel like a Lannister for a day in Croatia's most Instagrammable city.
Split, Central Dalmatia
Likewise, for sweeping views over Split, hike up 100 steps to the Vidilica on Marjan. From here, picture the Roman walls of Diocletian's Palace, the cathedral bell tower, the palm-lined seafront promenade, and the port. Behind the old town rise the modern apartment blocks of the suburbs. In the background are the rugged Dinaric Alps and the sparkling Adriatic. Your vacation may start here – Split is Croatia's most popular yacht charter base.
Krka National Park, North Dalmatia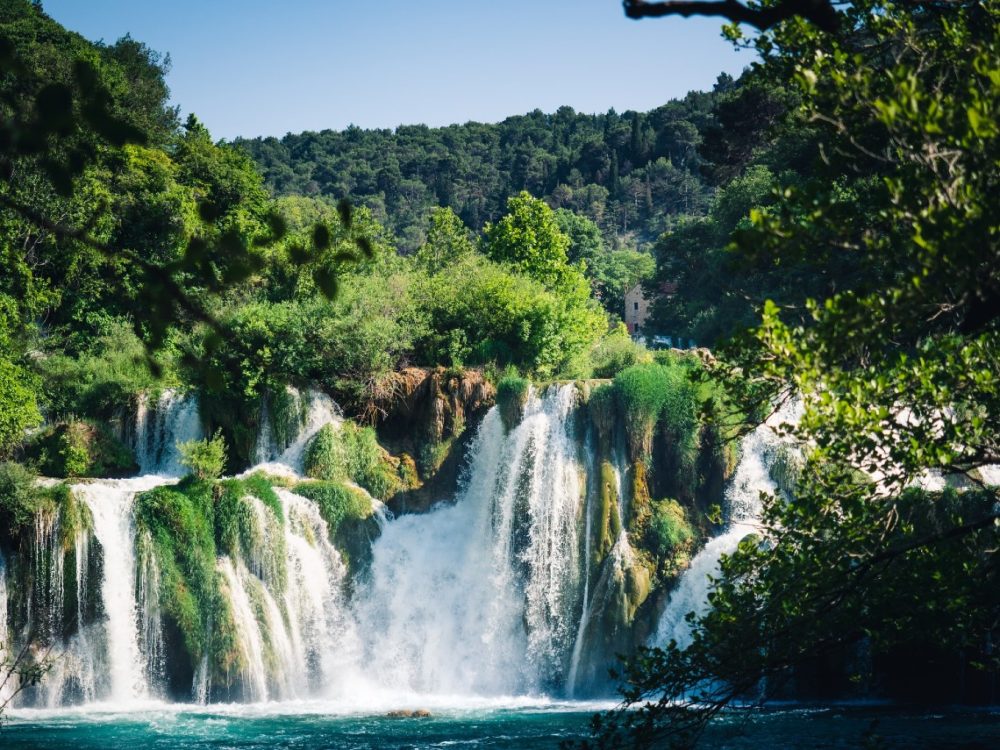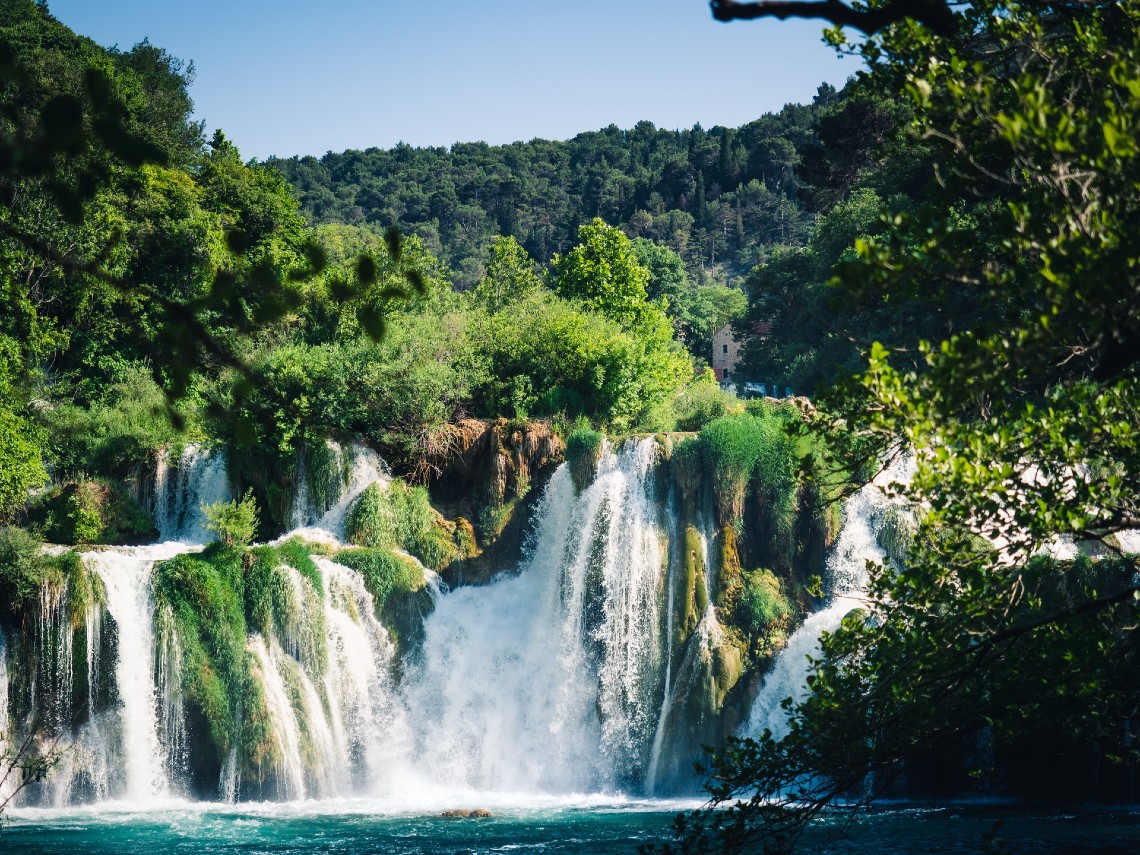 Moor up in Skradin, then catch the national park boat to Skradinski Buk. Here is a deep limestone gorge; wooden walkways lead through dense woodland of oak and willow. Countless burbling waterfalls and emerald green streams create a magical landscape, fresh and restful on a hot summer's day. Krka National Park is a wonderland for IG.
Rovinj, Istria
Rovinj's old town is pretty as a painting. The best views are from the quayside, in front of the Grand Park Hotel and the marina. Pastel-colored facades, built into a hill (once an island), capped by the Church of St Eufemia and its elegant bell tower. With old-fashioned wooden fishing boats and sleek yachts in the foreground. Come just before sunset, when the sky takes on magnificent pink, yellow, and orange hues.
Biokovo Skywalk, Central Dalmatia
You'll need a little courage for this one. The Skywalk is a horseshoe-shaped walkway with a glass floor, cantilevered 4000ft above sea level. Projecting from a rocky cliff affords dizzying views over the sea and islands. Amusingly, this vertiginous location has become a favorite spot for marriage proposals. Lying within Biokovo Nature Park, near Makarska, it must be the most hair-raising Instagrammable place in Croatia.
Kornati National Park, North Dalmatia
A total back-to-nature escape, the islets of Kornati National Park can only be reached by boat. Best explored by a private yacht, this extraordinary seascape of endless blue and rocky islets is like nowhere else on earth. You'll be in the company of wild sage, dolphins, and birds of prey. Indeed, photo opportunities abound.  
Hvar Town, Central Dalmatia
Hike up to Hvar Town's hilltop fortress, built by the Venetians in the 16th century as a lookout point. From here, you have expansive views down onto the lovely harbor. On summer evenings, yachts sail in and moor up to enjoy Hvar's trendy bars and restaurants. The view up to the fortress, floodlit at night, is equally enchanting from the harbor. In short, Hvar Town is the most Instagrammable settlement on the islands.
Zlatni Rat Beach, Central Dalmatia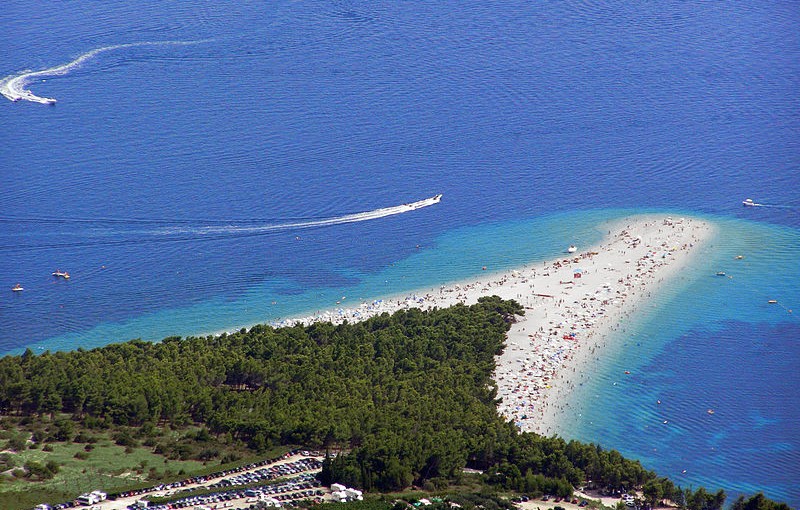 Croatia's most Instagrammable beach has to be Zlatni Rat on Brač island. Indeed it's a curious natural phenomenon, and this pebble spit changes shape depending on prevailing winds and currents. Vidova Gora (the highest peak on all the islands) affords bird's eye views of Zlatni Rat. Jutting out into the turquoise Adriatic, the beach is lined with sunbeds, and the sea is dotted with windsurfers. Beyond, the islands of Hvar, Vis, and Korčula rise into the horizon.
Plitvice National Park, Inland Croatia
Even more wondrous than Krka, Plitvice National Park is Croatia's most visited inland destination. Likewise, here you'll find sensational lakes and waterfalls. Gorgeous turquoise blues and emerald greens, and woodland of beech, maple, elm, and ash. Plitvice lies far from the coast, but you can visit on a road trip from Zadar or Split. It's also magical in winter, shrouded in snow and ice.
Please call us today at 1 (321) 777-1707 or describe Your Vacation Vision to help you plan your fully-crewed private luxury yachting vacation! Inquire as soon as possible about your custom, crewed yacht charter.
You make the memories. We make the arrangements.