Fiji Yacht Charter | Escape to a Simpler World
A Fiji yacht charter gives you a unique adventure and life-long memories to share. It also includes a tour of the South Pacific Islands. The timeless pace of the Fijian culture means that travelers can escape the hustle and bustle of modern life and slow down to a simpler world.
This incredible destination is ideal for many different travelers. Fiji will deliver whether you're looking for a romantic getaway, a fairy tale honeymoon, or a family vacation filled with excitement and relaxation.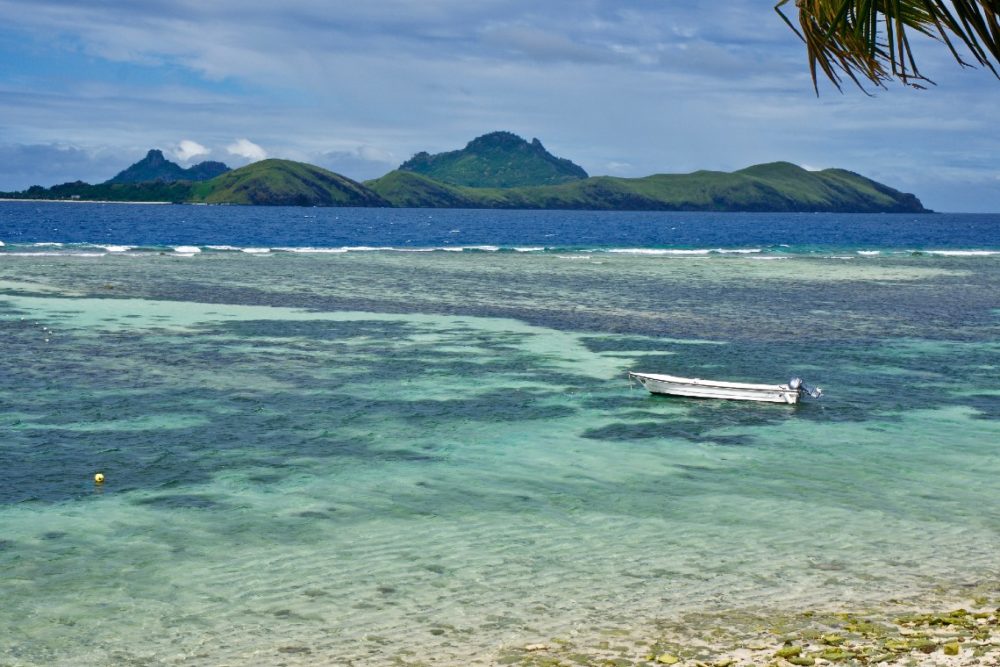 Over 320 islands make up Fiji, and many of them are uninhabited. The main island, Vitu Levu, is home to the capital Suva in the east and Nadi (pronounced "Nandi") on the west coast. The international airport is in Nadi. You can see and do many things in Nadi. However, for natural beauty, you must visit the tiny islands you can reach aboard your private yacht.
Sail the Mamanuca and Yasawa Island Groups
What better way to spend your Fiji yacht charter than renting a private yacht? As you cruise or sail the Mamanuca and Yasawa Island groups found north and northwest from Nadi off Fiji's main island of Viti Levu, wake up to a new destination each day. The islands, ranging from coral atolls to stunning volcanic outcrops, are the finest gems in Fiji's treasure chest of beautiful places.
Sailing Seasons in Fiji
Fiji's popularity as a holiday destination is partly due to its beautiful climate. Temperatures are consistently between 26 and 31 degrees Celsius, with the best time of year for travel from around April to October, the cooler months. There is always a cool tropical breeze, and the water temperatures are perfect for swimming and water sports. The wet season occurs from December to March and can bring heavy rain. Tropical cyclones have also been common in recent years around this time.
More about Fiji Yacht Charter
HIGH ASPECT, a beautiful 71-foot luxury sailing yacht, is ideally suited for families, couples, and anyone with an adventurous spirit. HIGH ASPECT is available in Fijian waters all year long; she also cruises Tahiti in the summer.
Cruising or sailing through the islands of Fiji is an experience everyone should do once in their lifetime. Discover this Pacific paradise on a Fiji yacht charter through the Mamunuca or Yasawa Islands. Luxury Yacht Charters will take care of all the arrangements for you, so you can relax and enjoy your personalized tour discovering the beauty of the South Pacific Fijian Islands.
Australia | Fiji | New Zealand
MAP – Fiji Yacht Charter
Please call us today at 1 (321) 777-1707 or describe Your Vacation Vision to help you plan your fully-crewed private luxury yachting vacation! Inquire as soon as possible about your custom, crewed yacht charter.
You make the memories. We make the arrangements.