Sailboat Charters
Here we offer a selection of crewed sailboat charters. During the winter in the northern hemisphere, many of the yachts are located in warm regions like the Caribbean and the Bahamas. While in the summer, they relocate to the Mediterranean, New England, and South Pacific. Depending on the size and type of sailing yacht you choose, your sailboat yacht vacation could include amenities such as hot tubs, spacious full-beam cabins, and charming al fresco dining areas. What's more, you'll have many opportunities to learn the art of sailing, and even lend a hand if you so choose.
Why Choose a Sailboat Charter?
You'll also be able to explore some of the most beautiful destinations from the serenity and comfort of your own sailboat. Whether it's sailing around the Caribbean, and New England, or exploring the Mediterranean, you'll get to enjoy breathtaking scenery, quaint seaside towns, and beautiful beaches. What's more, you'll enjoy the peace and quiet a sailboat provides, as you'll hear only the sound of the wind and water around you. Last, but not least, your fuel costs will be significantly lower on a sailboat.
The following are just a few yachts in different regions. Contact us to discuss your plans and for a more comprehensive selection tailored to your group's needs.
Destinations to Charter a Luxury Sailboat
Caribbean
New England | Crewed Sailboat Charters
Take a look at the sailing yacht VANISHING POINT. This beautiful boat sails New England in the summer and Florida and the Bahamas in the winter.
The Mediterranean
The Mediterranean is one of the most popular sailing regions for yacht charters, particularly during the summer. Don't forget, you can also visit during early fall and late spring.
The French Riviera. Discover St. Tropez, Monaco, Nice, and so much more.
Corsica is home to intriguing cities like Bonifacio, Ajaccio, and Saint Florent.
Sardinia is an excellent choice for tranquil green seas, wildlife, culture, and wine.
The Italian Riviera boasts Cinque Terre, Portofino, and unmistakable Italian hospitality.
Southern Italy and its famed Amalfi Coast.
Sicily, including the Aeolian Islands, Taormina, and more.
Greece with its more than 600 islands. Hop aboard top Sailing yachts like BARACUDA VALLETTA and sail to Mykonos, Santorini, Milos, the Ionian Islands, and Dodecanese Islands. You can also view more recommended Greek sailing yachts for charter.
Croatia is one of the trendy sailing areas in the Eastern Mediterranean.
Turkey's Riviera hides ancient ruins, unique culture, and beautiful bays.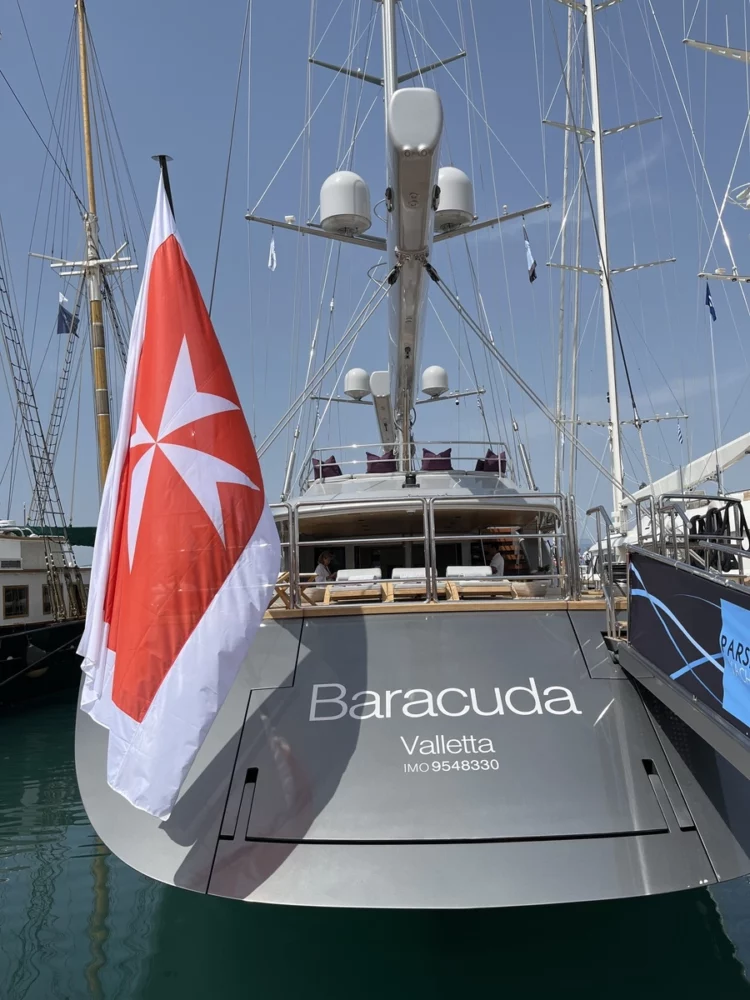 The South Pacific
French Polynesia
New Zealand
The Cook Islands
Australia, namely the Whitsunday Islands, and Sydney are beautiful sailing destinations.
Factors to Consider For Your Sailboat Yacht Charter
There are many sailing yachts for charter available, each with its own unique features, locations, and experiences. To make sure you get the best experience possible, it is important to consider several factors when choosing the right luxury sailboat yacht charter for you.
Group Size
First and foremost, consider the size of your party and the budget you have in mind for the vacation. The largest yachts can accommodate up to 12 guests, with the exception of some motor-sailors which can sleep more guests. Sailboats can have king cabins, as well as doubles and twins, so inquire about the layout when choosing your boat.
Destination
The distance between desired stops on your itinerary is a key factor to be aware of when selecting your sailboat charter. As sailboats rely on the wind, it is not feasible to cover vast distances quickly every day. We recommend doing your research to make a list of your top desired stops. With this in mind, you can begin discussing options with one of our charter brokers.
Weather Conditions
Weather plays a big role in planning a successful luxury sailboat yacht vacation and should be taken into consideration when deciding when to travel. Winds are high at certain times in Greece and the Caribbean, while some destinations have calmer conditions. No matter the weather, your captain and crew always put safety first and will discuss your plans with you daily. Please contact us for more information on selecting one of our crewed sailboat charters for you.
Please call us today at 1 (321) 777-1707 or describe Your Vacation Vision to help you plan your fully-crewed private luxury yachting vacation! Inquire as soon as possible about your custom, crewed yacht charter.
You make the memories. We make the arrangements.