The holiday season is fast approaching. Even though it's not Halloween, stores are starting to put Christmas items on the shelves. Now is a great time to make your holiday plans, and a holiday boat rental may be just the unique adventure you deserve. Below, we've outlined five tips to ensure you have an unforgettable holiday season aboard your luxury rental yacht.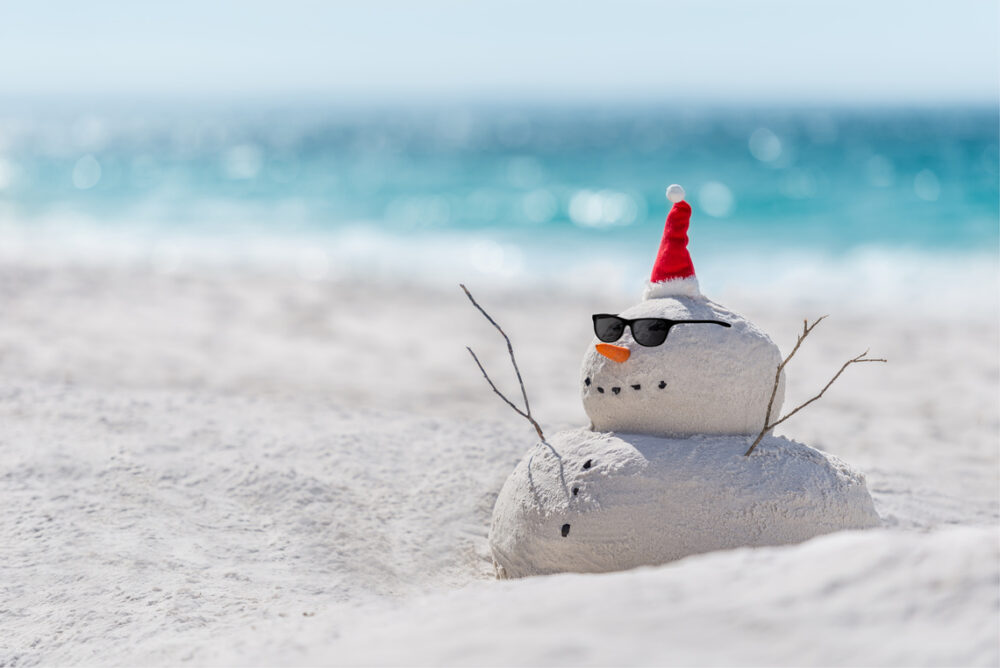 Featured Boats for the Holidays
There's a great selection of yachts available for your holiday boat rental. Following are just a few:
1. Get to Know the Top Destinations for Renting a Boat for Holidays
Some of the top holiday destinations to rent a boat are the following:
The Caribbean celebrates Christmas with a lot of partying and festivity. Despite the islands' diversity, they have kept many aspects of their ancestral heritage, and African and European influences are evident in their Christmas celebrations.
The Bahamas celebrate Junkanoo, a carnival featuring bands dressed in colorful costumes, singing and dancing.
Like most British or former British Territories, the Christmas celebrations begin with festive decorations and parties from mid-December or earlier. Families prepare traditional foods and drinks such as Guavaberry drinks, made from guavaberry fruit, and black cake, similar to a fruit cake.
During the Crucian Christmas Festival, discover the rich heritage and culture of St. Croix. The festival dates back to 1954 and is celebrated between December and January. Enjoy tasty culinary treats and watch festival participants adorned with vibrant colors and patterns.
New England for the Summer Holidays
Experience the New England destinations of Nantucket, Martha's Vineyard, Block Island, Newport, and Maine during the summer holidays. Especially over July 04th or Charter a Yacht in the fall or Labor Day. There is a lot to do.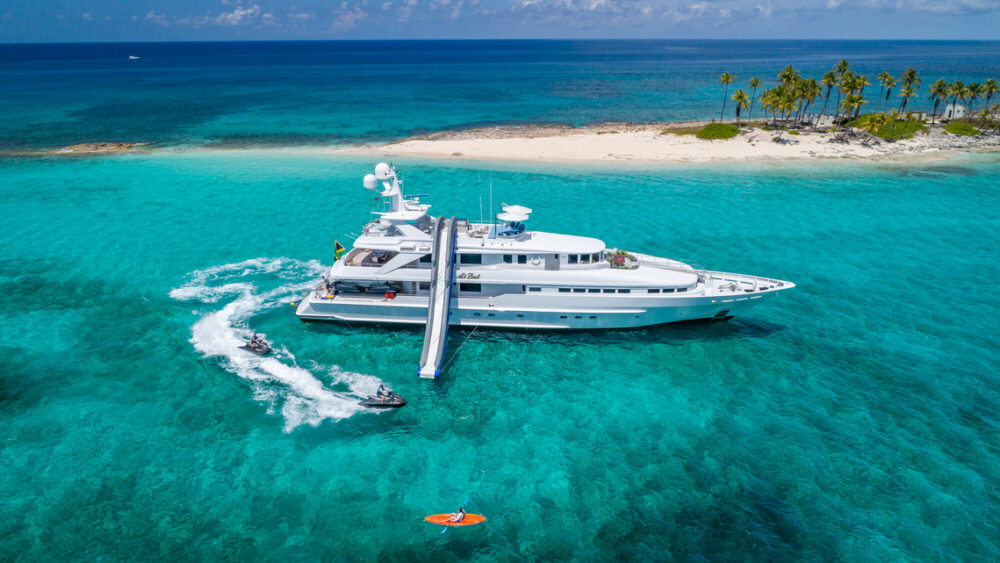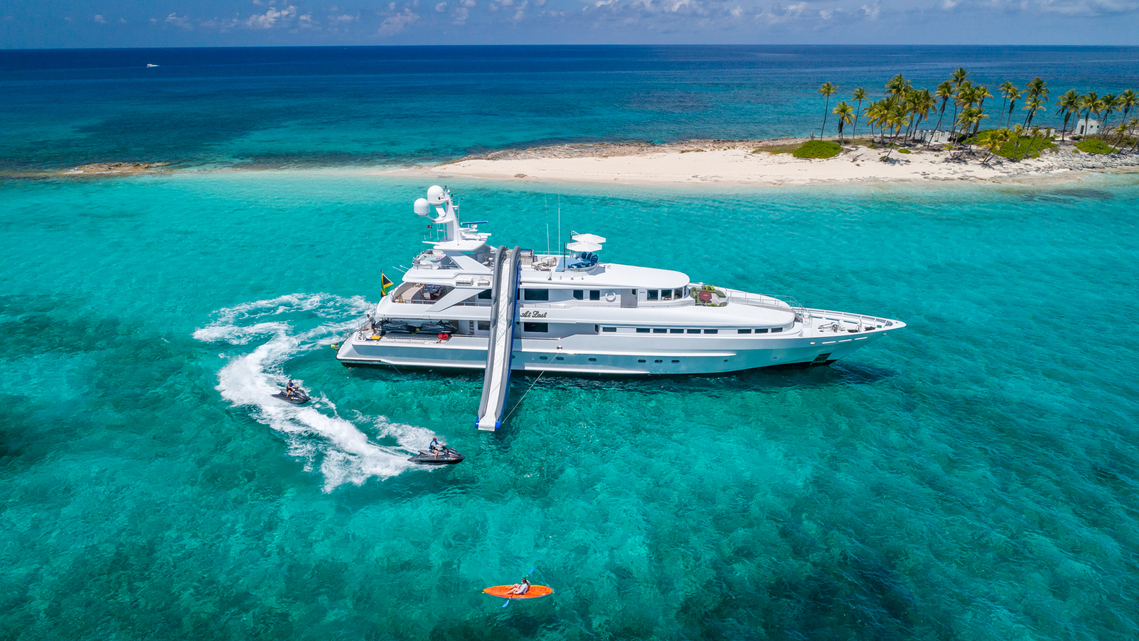 2. Be Specific When Renting a Boat for the Holidays

Before you embark on your journey, you will fill out a Preference Sheet for everyone in your group. You'll want to be as specific as possible. Include things like food likes and dislikes, what type of activities you want to do while on board, and any other special requests you might have. This is to let the crew know, for example, that you like bananas but hate coconut.
3. Unplug as Soon as You Step Aboard
Let's face it; we're all overly connected these days. Whether you're a student, executive, or parent, we always look at a screen. Zoom meetings, online classes, social media — you name it — it's on an electronic device. Renting a boat for the holidays lets you genuinely unplug. Disconnecting allows you to:
be fully present at the moment and enjoy your surroundings and loved ones
disconnect from work and relax
connect with others without distractions
sleep better
improve your mental health
boost your creativity
increase your productivity when you return to work
Of course, most charter yachts have Bluetooth entertainment systems for music and movies if you must get in touch with the world. The communication equipment is up-to-date, including radar, satellite phones, cell phones, and radios.
4. Play in and on the Water

One of the best parts about renting a boat for the holidays is using all the fantastic water toys that come with it. Water skiing, wakeboarding, and tubing are all great ways to get out and enjoy the water. If you're looking for a more relaxing activity, try paddle boarding or kayaking.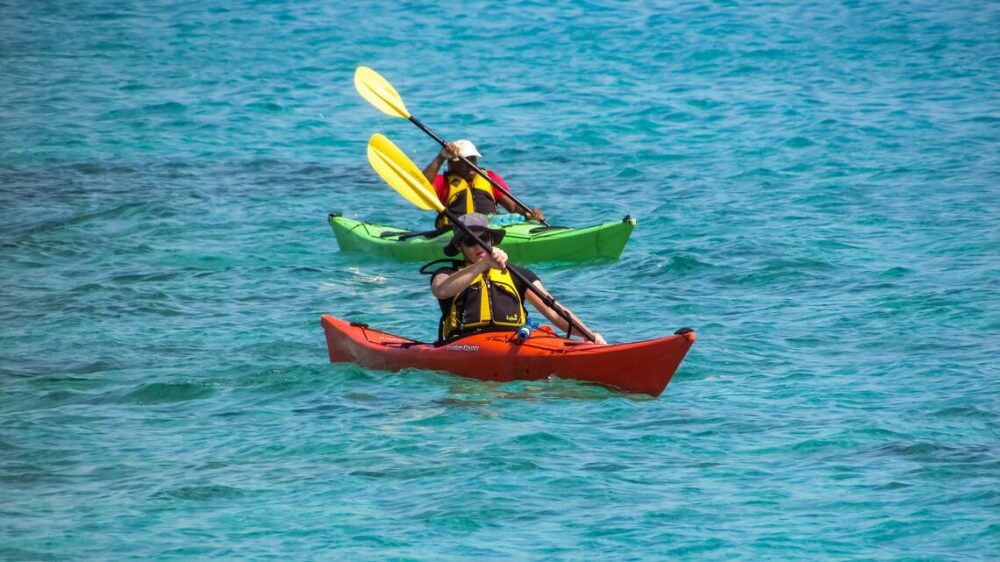 Yachts like SAMARA have toys like e-foils, wave runners, scuba gear, and even basic beach games that the little ones will enjoy. Some yachts, such as MI AMORE, have inflatable water slides. Imagine plunging several decks into the crystal-clear Caribbean sea!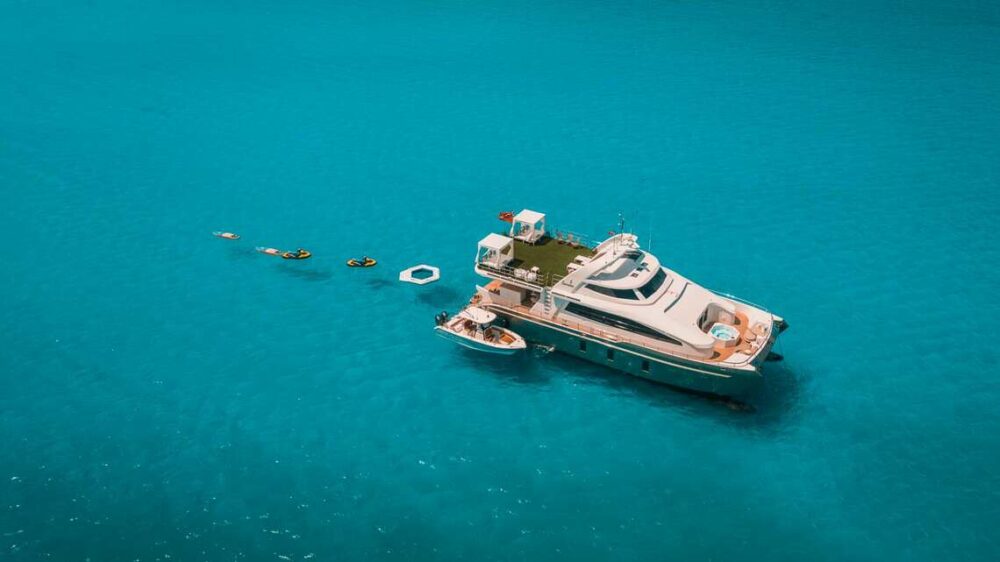 5. Discover Something New When Renting a Boat for the Holidays
The holidays are a great time to mix things up and try something new. Research has shown that trying new things can have several benefits, including broadening your horizons and boosting your confidence.
Try a new twist on a holiday favorite. Instead of the usual turkey and stuffing for your Christmas Day feast, your private chef might create a twist on traditional favorites. Moreover, your chef will work within the framework of almost any dietary requirements. Whether it's vegetarian, vegan, keto, low-fat, gluten-free, or other dietary preferences, your chef will create delicious menus.
How about building a snowman out of the sand if you're used to Christmas in a cold and snowy climate?
Watch the big game on the deck of your yacht.
Switch up your workout routine. Standup paddleboarding, swimming or taking a long walk on the beach sure beat a boring run on a treadmill.
Learn a new language. Maybe there isn't enough time to become fluent. However, you can learn key phrases and practice them while in town.
Renting a Boat is Easy
When renting a boat with CKIM Group, know you're doing so with our commitment to excellence in providing you and your group with an unforgettable experience. Speak with a yacht charter professional today.
Please call us today at 1 (321) 777-1707 or describe Your Vacation Vision to help you plan your fully-crewed private luxury yachting vacation! Inquire as soon as possible about your custom, crewed yacht charter.
You make the memories. We make the arrangements.