There are few experiences quite like vacationing on your luxury yacht rental. Unmatched access to remote islands, marine life, and adventure are only surpassed by the hospitality of your dedicated crew. Personal attention and customized plans will ensure your family and friends can holiday stress-free and in complete comfort. You can put your mind at ease knowing your health and safety are taken care of from every angle.
We know deciding where to rent your luxury yacht can be difficult, so we've narrowed down the best of the best for you. Our top 10 luxury yacht rental destinations will make your next luxury vacation unforgettable.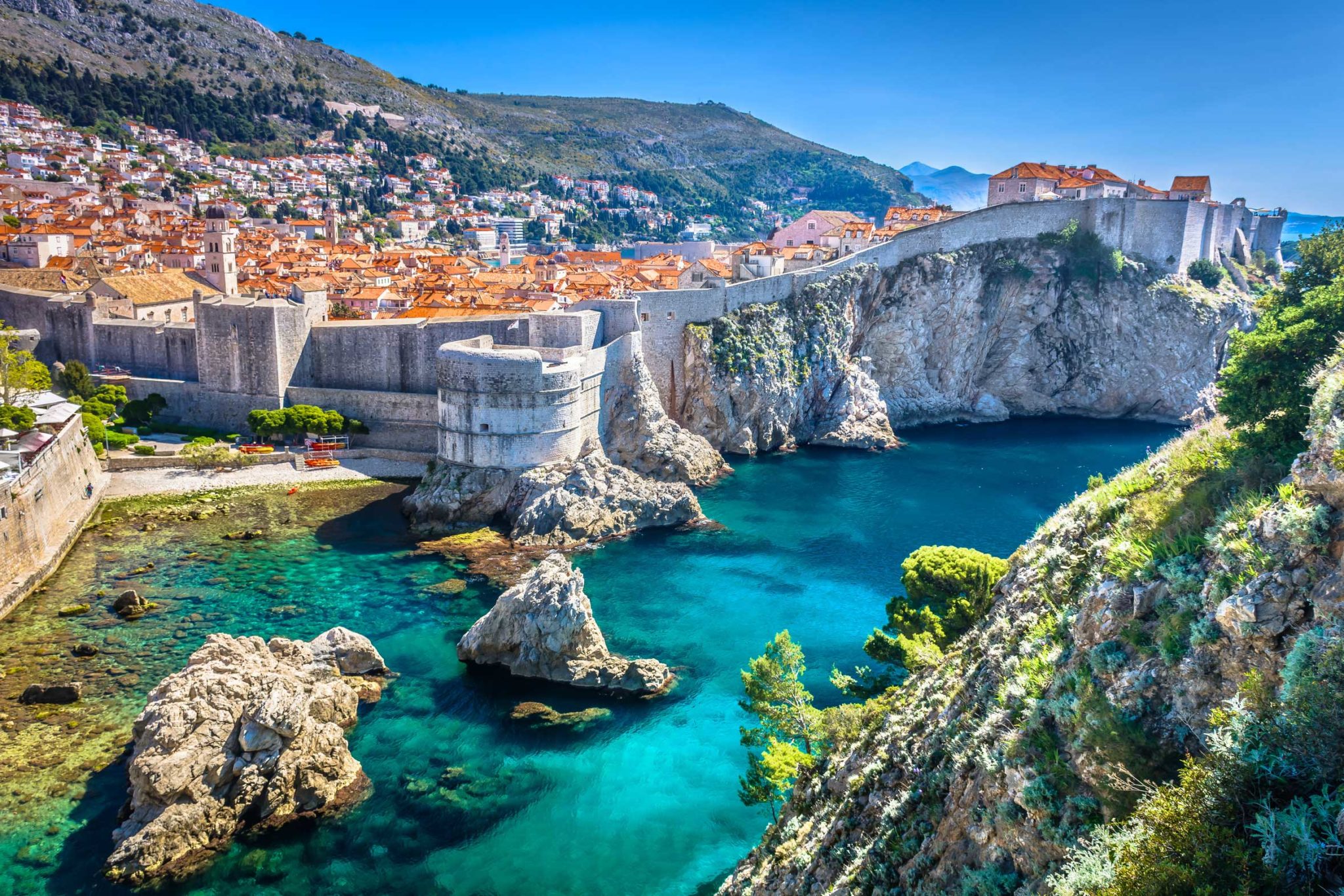 1. The Bahamas
The Bahamas are one of the best luxury yacht rental destinations worldwide. With over 700 islands spanning one thousand miles amidst incredible turquoise waters, the Bahamas have so much to offer. The diverse archipelago is so vast that it can be easily customized to match nearly every one of your vacation desires. 
Nassau and Paradise Island famously offer great nightlife, restaurants, and adventure activities. Contrastingly, the Exumas offer uninhabited islands for private beach days and countless places to hike or swim with incredible marine life. Looking for something quieter? The Berry Islands provide completely tranquil beaches and snorkeling in total seclusion. Similarly, you can sail to tiny Harbour Island for a peaceful and delicious seaside meal at Pink Sands Beach.
Lastly, the Bahamas are an easy getaway from the United States, starting just 50 miles south of Florida. Visit our Bahamas Yacht Rental Itineraries for even more inspiration.
2. The Caribbean
With so much diversity, a Caribbean yacht rental can meet your vacation desires. Quite frankly, few places in the world combine more beauty and cultural diversity than the Caribbean. From the lively U.S. Virgin Islands to the Grenadines, you will be endlessly impressed by each island's colorful personality, architecture, and hospitality. 
Antigua and Anguilla are also incredible destinations for diving, beach hopping, and sightseeing. Visit Antigua's fortresses, military sites, and artwork on your island buggy tour. On Anguilla, swim and relax in one of the many cays before enjoying traditional cuisine packed with local flavors and spices. Countless adventures await you in the Spanish Virgin Islands, BVI's, Grenada, and more. On a luxury yacht rental, your dream itinerary to the Caribbean can be made a reality with our expertise. 
3. Croatia
Old-world charm meets endless coastlines and vineyard-covered islands. Croatia is one of Europe's best open secrets and a paradise for yacht rentals. With a coastline stretching over 3,600 miles, you won't run out of remarkable scenery and ancient seaside towns to explore from your luxury rental.
Start in northern Istria to sample superb local wine and olive oil after navigating the Brijuli Islands and the Roman Amphitheatre in Pula. Sail down the coast to Dalmatia and enjoy the history and energy of Hvar and Brac Islands, just off the coast of beautiful Split.
Visit medieval towns like the UNESCO site of Trogir, or the bustling city of Dubrovnik, adorning the gorgeous coast. Next, take a well-deserved break by cruising the car-free Elafiti islands, where you can snorkel, swim and hike through the natural forests.  A Croatian Yacht rental provides the perfect mix of historic sites and outdoor adventure.
4. Greece
One of the most ancient civilizations, Greece's endless sea of islands provides an immense playground for luxury yacht rentals. Greece can be discovered in many ways depending on the season and your wishlist.
You can visit the fortresses of Corfu and the Ionian Islands for diving, fishing, biking, and numerous cultural festivals. Or, head to the Dodecanese Islands to relax amidst uninhabited islands, view marine life and stroll picturesque villages. 
On the other hand, the Cyclades Islands are home to beautiful Venetian Castles, Temples, Towers, and ancient villages. In addition, you can soak up the beaches, nightlife, and restaurants on Mykonos, Milos, and Santorini. As Rome wasn't built in a day, Greece can't be conquered in one yacht trip. Start planning one of your many future trips today! 
5. Italy
Timeless elegance and refined culture perhaps best describe Italy. A luxury yacht rental trip to Southern Italy and the Amalfi Coast will give you front-row seats to Italy's rich history and inimitable essence. Your senses will be overwhelmed by the natural beauty, architectural splendor, and gastronomic mastery permeating tiny towns and everyday life.
Surreal cliffside villages welcome you to incredible food and wine, while the hospitality of the locals will leave an imprint in your heart. Walk the Pathway of the Gods above Positano to witness the incredible coastline or dine atop the chic island of Capri, looking out over the lights of the Tyrrhenian Sea. Savor delicious fresh-caught seafood, pizza pasta, and artisanal pastries at every corner. 
6. Galápagos Islands
Wildlife lovers cannot miss a luxury yacht rental to Ecuador's Galápagos Islands. Officially home to the most diverse ecosystem in the world, the 61 Galápagos volcanic islands showcase just how incredible mother nature truly is. There are few other places where you can swim with penguins, sea lions, and unimaginable sealife. Exotic birds, sharks, tortoises, iguanas, and more will keep you at a loss for words as you navigate the rocky islands and bays. 
A luxury yacht rental to the Galapagos will transport you to a living marine museum with the comfort of your private floating hotel. Witness rare species that exist nowhere else on earth as you traverse the lava tunnels and craters. Whether you want to submerge yourself or take in the view from above, your luxury yacht rental will create memories that last a lifetime.  Head to our Galapagos Islands Yacht rental Itineraries for more details.
7. The South Pacific
From Tahiti to the Cook Islands and Fiji, the South Pacific is one of the best destinations for those looking to escape. Escape to the remote Pacific Ocean islands to enjoy spectacular snorkeling through vivid coral reefs, or try your hand at windsurfing along the incredible shores. Next, take in French Polynesian culture through music and traditional dance while you enjoy your exquisitely tasty meals. And don't just savor the fresh fish; try deep-sea fishing and bring home a catch yourself. 
In Tahiti, there's more than just action on the water. Spend your day hiking to waterfalls, ruins, and more along breathtaking trails of the island's interior. You can practice your photography skills at each stunning viewpoint, with ocean views for miles. Similarly, Fiji provides something for the whole family but is perfect for your honeymoon or big anniversary celebration. 
Don't forget about Australia and New Zealand for even more sailing adventures. The Great Barrier Reef, Whitsunday Islands, and otherworldly landscapes await you in this unique and captivating corner of the world. 
8. Alaska
Let a luxury yacht rental transport you to a winter fairytale in Alaska. Unspoiled natural beauty teeming with larger-than-life marine life will welcome you with open arms. Glide along the pristine waters, fully engulfed by the bright sights and sharp sounds of this arctic playground. Witness whales conversing in front of an unreal backdrop of glaciers and serene coastlines. Take a day trip to go hiking and see the spectacular wild Caribou roam. Or, go fishing for wild-caught salmon, the freshest you'll ever taste. 
Visit the city of Juneau to taste the native culture, cuisine, and way of life. Feast on local scallops, prawns, and Dungeness crab, and wash it down with craft beer from Alaskan Brewing Company. Alaska's atmosphere, clean air, and slow pace of life will undoubtedly revive you and your senses. 
9. Mexico
Visit Mexico like never before from the comfort of your private luxury rental. The Sea of Cortez and the Mexican Riviera await you on your next Mexican vacation. Choose the less-trodden Baja Peninsula and snorkel in what is internationally known as the world's aquarium. Here, the Sea of Cortez provides gorgeous waters and volcanic formations to traverse. Visit the island of Espirito Santo or stop in La Paz and soak in the culture, artwork, and delicious Mexican fare.  
Further south, you'll find spas, endless beaches, and high-end restaurants along the famed Mexican Riviera. Visit Cabo San Lucas, Acapulco, Puerta Vallarta, and more from your private yacht rental. Take in as much or as little energy and nightlife from your convenient position just off the coast of this popular vacation destination. 
10. Belize
Belize's Blue Cenote is one of the world's most incredible diving spots. This underwater cave sits less than 50 miles off the coast of Belize and features some of the best diving conditions in the world. Clear waters with visibility exceeding hundreds of feet in depth showcase wild fish and sealife like you've never seen before. This UNESCO site is not to be missed. 
Additionally, you can jump off your luxury yacht rental and swim with the enormous, harmless whale sharks in Belize's warm and welcoming waters. Cruise the gorgeous seas in search of rare barrier reef fish so brilliantly colored you won't believe they're real. By night, relax with fresh lobsters and a variety of seafood during your gourmet dinner under the stars.
Whichever part of the world you choose to explore, one of our luxury yacht destinations may be perfect! Visit our luxury yacht rental destinations, and let us plan your dream vacation today.
To find out more about luxury yacht charter destinations, contact CKIM Group.
Please call us today at 1 (321) 777-1707 or describe Your Vacation Vision to help you plan your fully-crewed private luxury yachting vacation! Inquire as soon as possible about your custom, crewed yacht charter.
You make the memories. We make the arrangements.