One of the most intriguing parts of traveling is getting to know a destination's past. A luxury yacht rental vacation allows you to discover multiple islands or even countries in one trip. Additionally, you can take your time in each location and immerse yourself in the culture. Read on to find out where you can meet history on your luxury yacht rental.
History Comes To Life in Turkey
If you're traveling with kids or teenagers, a hands-on experience cannot be replicated by viewing photos or videos of a destination. A visit to Turkey, with its markets and cafes teeming with friendly locals, bustling street food stalls, and ancient sites, gives you a front-row seat to this vibrant culture. The memories you'll create with your family will last a lifetime.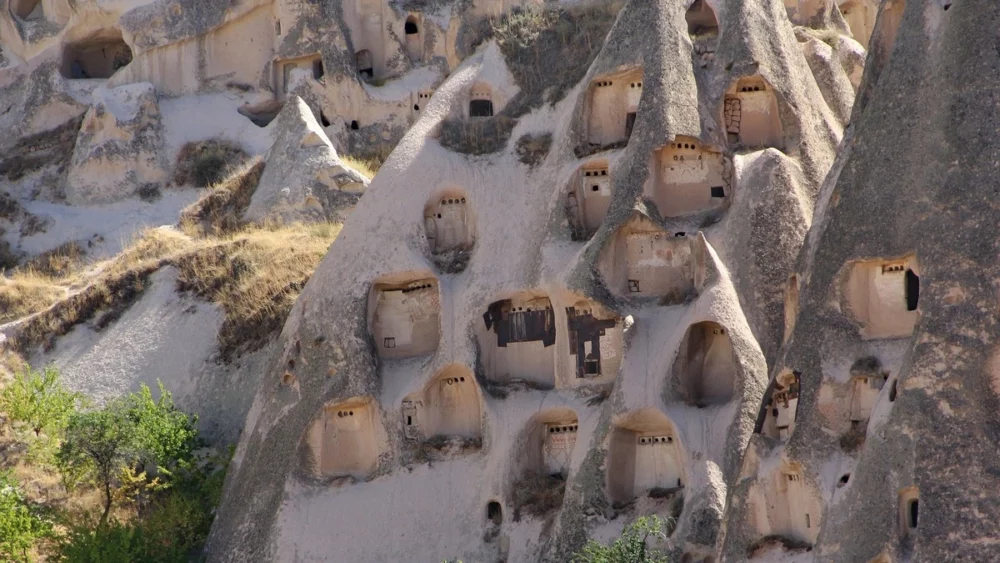 Further inland in central Turkey, visit the fairy chimneys of Cappadocia. These towering, cone-shaped rock formations made by volcanic eruptions make an exciting background for striking Instagram photos. Other important sites include Bronze Age houses carved into valley walls by cave dwellers and later used as refuges by early Christians.
Combining a few days exploring inland Turkey with a traditional gulet yacht charter would be an excellent way to see Turkey's diverse history. What's more, we can arrange the entire vacation for you. You'll be able to explore the Turkish Riviera and all of its extraordinary sites along the gorgeous coastline. From Marmaris to Fethiye and many hidden spots in between, you will be glad you chose a yacht vacation rental in Turkey.
Explore Ancient Cities Underwater
History comes alive underwater as well as on land. Destinations like Italy, Greece, Croatia, and the Caribbean have fantastic scuba diving sites to explore. Many yachts have onboard diving as well as certified diving instructors.
Travel the Ancient Paths in Greece on a Yacht Vacation Rental
The Acropolis, located in Athens, is one of the most iconic ancient sites in Greece. A visit to this site will take you back in time to when it was the hub of Ancient Greece. It is a marvel of architectural achievement and offers some of the most stunning views of the city.
The Acropolis is best known for the Parthenon, a temple dedicated to the goddess Athena. The Parthenon is built on top of a hill and offers panoramic views of the city below. The temple is an example of Ancient Greek architecture, with its intricate sculptures, columns, and statues.
Temple of Apollo at Delos – This 4th century BC temple was dedicated to the god Apollo. Located on the island of Delos, it is one of the most important religious sites in the Mediterranean.
The Acropolis of Lindos on Rhodes – This citadel dates back to the Hellenistic period and contains various temples and buildings. It is also home to a magnificent theater that was built during the 3rd century BC.
Heraion on Samos – This temple is dedicated to the goddess Hera and dates back to around 530 BC. It features an impressive entrance gate and some impressive columns.
Ancient Thera on Santorini – This ancient site is located on the volcanic island of Santorini. It was once a thriving city with its own temples, theatre, and acropolis. Today it is one of the most impressive ancient sites in all of Greece.
A few more places to discover ancient archaeological marvels in Greece include:
Tomb of Agamemnon
Epidaurus Theater
Temple of Olympian Zeus
Temple of Hera
Sanctuary of Apollo
Greece Motor Yacht Charter VERA
After a long day of walking and sightseeing, your yacht's crew will welcome you aboard with a refreshing drink and appetizers. Relax and discuss the day's activities, then swim before dinner.
VERA, a 170.6-foot motor yacht, would be a fantastic choice for your yacht vacation rental in Greece. The yacht accommodates 12 guests in 6 staterooms, and a professional 12-member crew will see to your every need.
Uncover Ancient History In Italy
Italy is a treasure trove of ancient ruins, many of which are located along its stunning coastline. From Roman aqueducts to Greek temples, Italy's ruins offer an insight into the country's rich and varied history. With so many incredible coastal ruins to explore, it can be difficult to know which ones to visit. To help, we've narrowed down a few top historic sites to visit while on an Italy private yacht charter. From the iconic ruins of Pompeii to the lesser-known remains of San Felice Circeo, these Italy ruins are some of the most impressive ancient sites you'll find anywhere.
Paestum
The ancient Greek city was founded in 600 BC, and it is home to three spectacularly preserved temples: the Temple of Hera, the Temple of Athena, and the Basilica. The city was later occupied by the Romans, who continued to use and expand it until it was eventually abandoned in the 5th century AD. Today, visitors can explore the ruins, admire the architecture, and soak up the atmosphere of this ancient city. What's more, it's an easy trip from Naples, a great stop on your yacht charter.
Villa Jovis
While chartering the Amalfi Coast, a visit to Villa Jovis is a must. Located on the Isle of Capri, Villa Jovis was once the home of Roman Emperor Tiberius and is now one of the most beautiful and fascinating ruins on the Italian coast. This well-preserved complex of ruins, made up of grand villas, baths, gardens, and terraces, provides breathtaking views of the Tyrrhenian Sea and Mount Vesuvius.
Herculaneum
Located just south of Naples, Italy, Herculaneum is one of the most popular archaeological sites in the country. This ruined city is incredibly well preserved, making it a must-see spot for any Italy yacht charter vacation. Its convenient location means you can easily visit Procida and Ischia in conjunction with your stop in Naples.
First established in the 4th century BC by Greek colonists, Herculaneum was destroyed and buried in ash by the eruption of Mount Vesuvius in 79 AD. Nowadays, visitors can explore the incredible ruins of this ancient city, including the main street and its shops, a gymnasium, a thermal bath complex, and the House of the Deer. The wall paintings and mosaics found at Herculaneum are incredibly well-preserved, giving visitors a great insight into what life would have been like in Ancient Rome
Historic Caribbean Adventures
The history on the shores of the Caribbean's tropical beaches is difficult to imagine when strolling on their brilliant white sand. However, the Caribbean is no stranger to conflict. Before Christopher Columbus discovered and later named the Virgin Islands, they were home to the Arawak and other Carib indigenous people.
With the help of the Dutch, Spanish, and British, the islands were finally freed and have a modern state today. Diverse cultures and periods have shaped the people and islands of the Caribbean.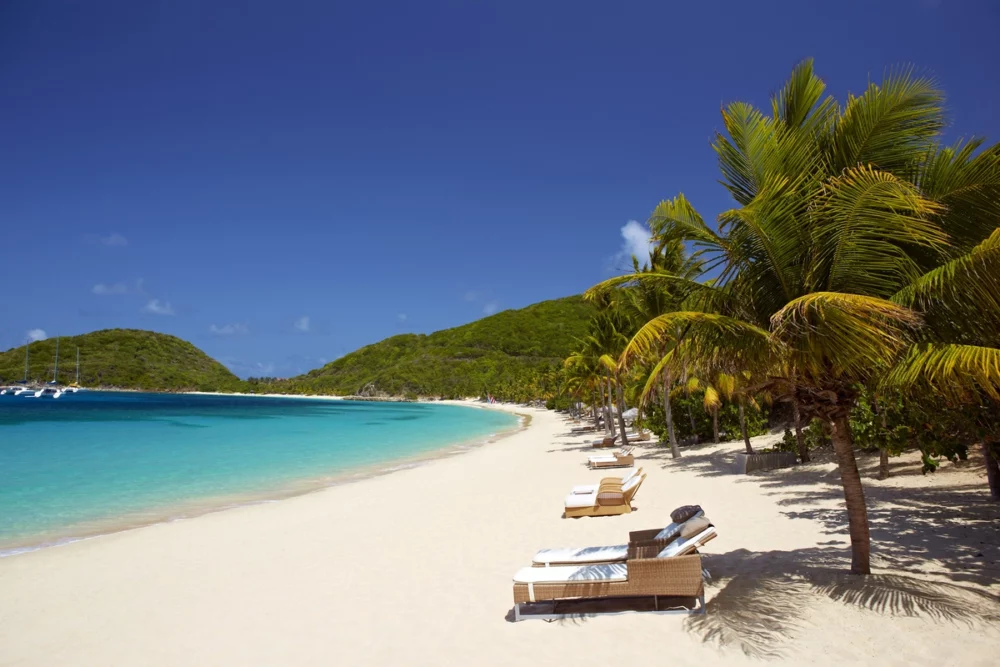 Saint Lucia
The island of Saint Lucia has a long and fascinating history. It's home to some impressive historical monuments, buildings, and forts. Rodney Bay is a popular destination for visitors, and it's home to some of the country's best beaches as well as an 18th-century fort. Nearby Castries is a charming port city and the capital of Saint Lucia. It was founded in the 17th century and it still has many historic buildings, including Fort Charlotte which was constructed in 1790.
Other notable sites to visit on the island include Soufriere, a picturesque town located near the coast; Marigot Bay, a stunning lagoon that's perfect for swimming and snorkeling; Morne Coubaril, an 18th-century plantation that includes ruins and period artifacts; and Anse Chastanet, a spectacular beach with white sands, tropical plants, and colorful coral reefs.
Saint Lucia has so much to offer its visitors, from beautiful beaches and lush rainforests to captivating culture and rich history. A trip to this Caribbean paradise will be sure to leave you with lasting memories!
Grenada
Grenada is not only beautiful, but it is also home to Fort George. Built-in 1705 by the British to protect their naval base at Grenada, this impressive fort was used by both the French and British forces during their struggles for control of the Caribbean islands.
Today, Fort George stands as one of the most impressive forts of its kind in the Caribbean. Although it has been through several renovations and restorations since its original construction, many of its original features remain intact. The fort features a moat, gunpowder magazines, barracks, a parade ground, a chapel, and a hospital. Fort George is also home to some of the oldest cannons in the Caribbean. You can explore the grounds and imagine what life was like in days gone by as you see the cannons that were once used to defend this place from invaders.
Your Yacht Vacation Rental
We've only touched on some of the exciting places you can visit and the rich culture every destination offers. Please call today to discuss your vision of a perfect yacht vacation rental. 321-777-1707.
Please call us today at 1 (321) 777-1707 or describe Your Vacation Vision to help you plan your fully-crewed private luxury yachting vacation! Inquire as soon as possible about your custom, crewed yacht charter.
You make the memories. We make the arrangements.