Greece Power Catamaran Charters For Family Fun
Greece Power Catamaran charters allow you to discover Greece's beautiful coast, brilliant beaches, and natural beauty. The Cyclades, Dodecanese, Ionian, Sporades, and Saronic Islands have something unique to offer, and each island group has its personality.
Visit Mykonos, Santorini (if the weather is fine), Paros, Milos, Spetses, Poros, and many other areas.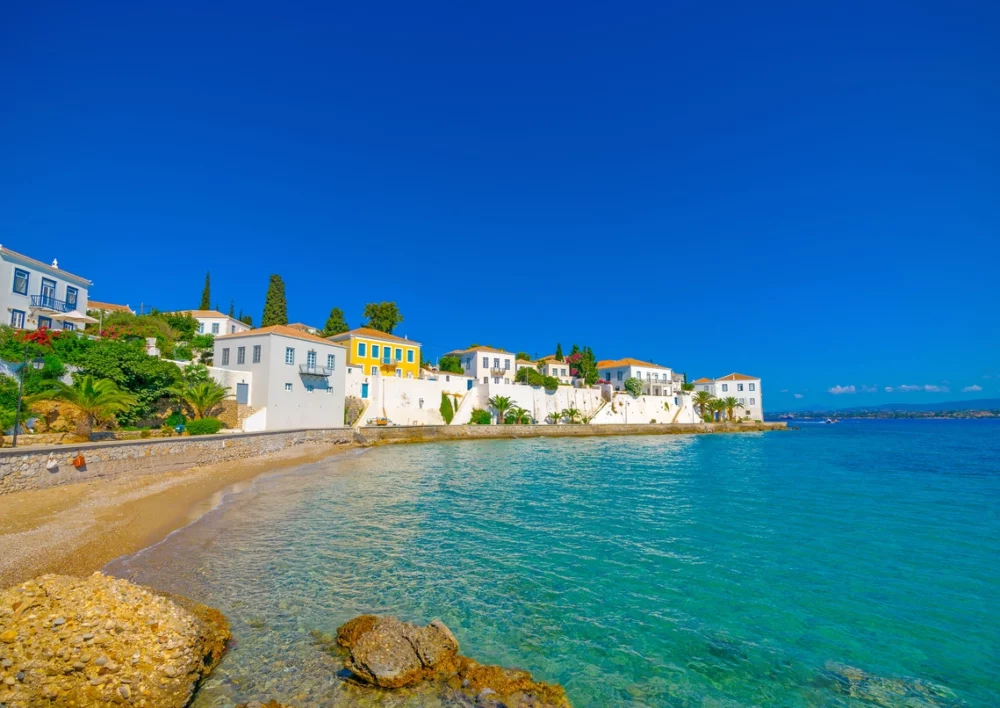 See the following boats below to get an idea of the available Greece Power Catamaran Charters:
Advantages of Greece Power Catamaran Charters
There are several advantages to power catamarans over monohull sailboats. These advantages include a smooth ride, roomy, and a wide range of water toys.
Spacious Interior and Exterior
In addition to large cabins and ensuite bathrooms, power catamarans have large galleys. They also have lounge areas and plenty of outdoor spaces to relax and take in the beautiful scenery.
Since power catamarans are roomy, they are a good choice for two couples or families with children. The separate hulls also provide more privacy than in a monohull sailboat.
Stability of Greece Power Catamaran charters
Catamarans have two hulls, which offer superior stability compared to monohull vessels. This stability reduces the rocking and rolling normally when sailing. Therefore, you have a smoother and more comfortable experience, especially for those prone to seasickness.
Shallow Draft
Power catamarans often have a shallower draft than monohulls or traditional motor yachts. This feature also allows them to access shallow anchorages and coves. You and your group can explore secluded beaches and bays perfect for family adventures.
Privacy in Greece Power Catamaran charters
Catamarans often have separate hulls for cabins, providing greater privacy for families traveling together. Parents can have their cabin in one hull, while children have their own space in the other.
Safety
Safety is paramount for family travel. Catamarans offer stability both at anchor and while underway, reducing the risk of accidents. Additionally, they have expansive decks with high safety rails, minimizing the chance of children falling overboard.
Water Access
Many power catamarans have swim platforms. These platforms make it easy for families to enjoy water activities like swimming, snorkeling, and paddleboarding right from the boat.
Fuel Efficiency
Power catamarans are more fuel-efficient than traditional motor yachts, which can translate to cost savings on longer voyages.
Amenities
Most power catamarans are comfortable as well as luxurious. They come equipped with spacious lounges, well-appointed cabins, and modern amenities. Families will enjoy all the comforts of home while cruising the stunning Greek Islands.
Scenic Cruising
With their large windows and open layouts, power catamarans provide excellent visibility. Passengers can enjoy breathtaking panoramic views of the Greek Islands and their stunning coastline from the comfort of the vessel.
Smooth Ride
The advantages of a power catamaran in Greece are similar to those of a motor yacht. For example, the fuel economy, speed, shallow draft, and generously sized staterooms provide a very comfortable charter vacation.
Moreover, a power catamaran provides a smoother ride over ocean waves and better stability when at anchor. The ample deck space allows more room for relaxing and socializing with friends and family.
Activities on Greece Power Catamaran Charters
There's no limit to the activities you can enjoy while on a Greece power catamaran charter. Go ashore and indulge in much-deserved self-care at a resort spa. You can also stroll secluded beaches and search for treasure, or cast your hook and try to land the day's catch!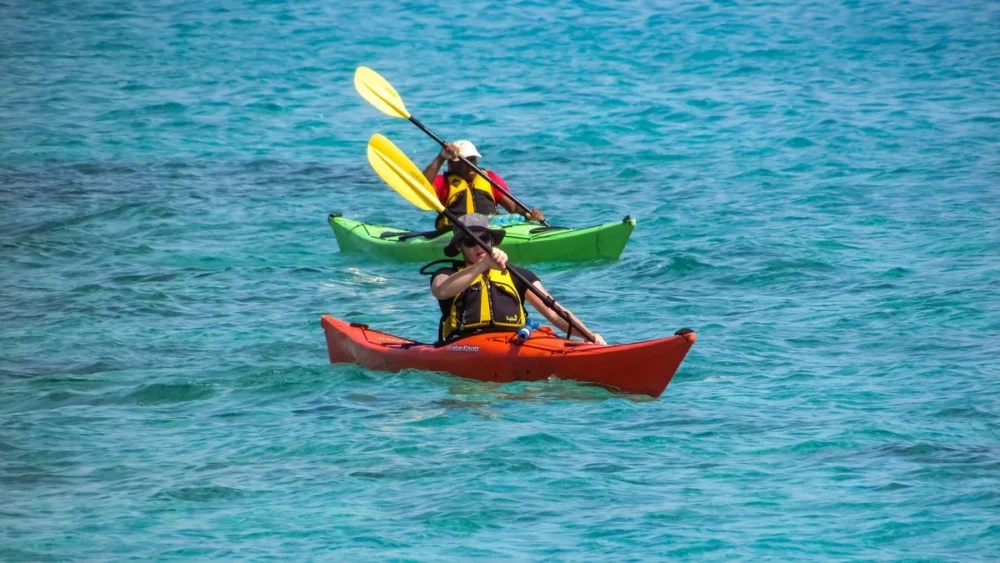 The Greek Islands are perfect for water sports. Your boat will have a variety of water toys to keep your group busy all day. Some of the toys may include:
Standup paddle boards
Kayaks
Water skis
Jet skis
Inflatable toys
Scuba and snorkel gear
Fishing equipment
Beach games
In addition, here's a link to some Greece Islands itineraries and Greece power cat CRAZYHORSE. So, start planning your vacation today.
Please call us today at 1 (321) 777-1707 or describe Your Vacation Vision to help you plan your fully-crewed private luxury yachting vacation! Inquire as soon as possible about your custom, crewed yacht charter.
You make the memories. We make the arrangements.