When it comes to exploring the stunning Greek Islands, a motor-sailor charter in Greece offers an ideal way to navigate the picturesque landscapes and vibrant cities while enjoying the Aegean and Ionian Seas. With countless attractions, from ancient ruins to serene monasteries, these islands provide endless opportunities for discovery during your charter adventure.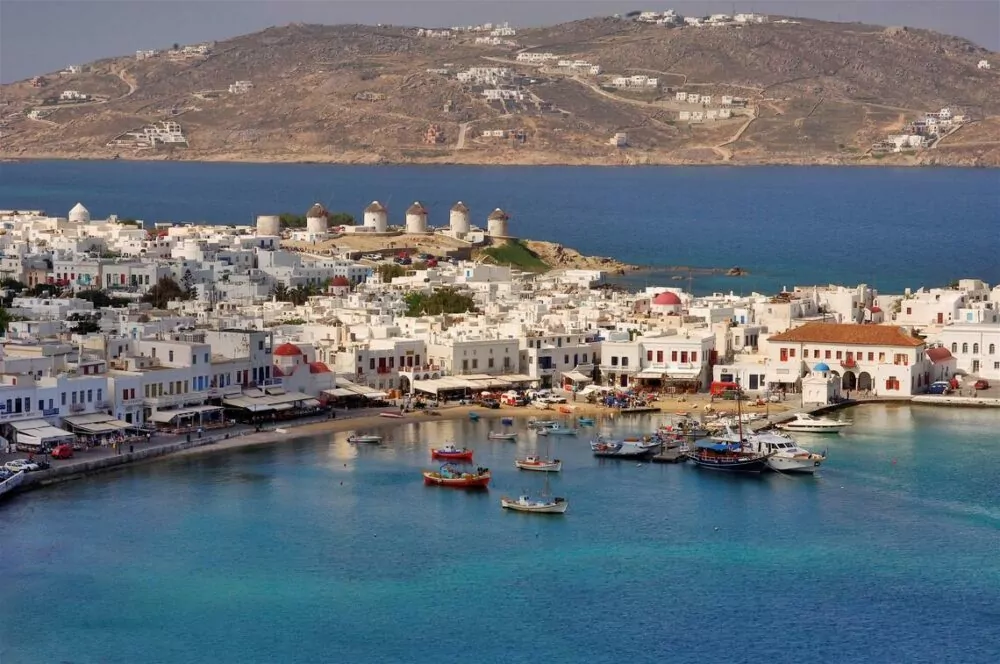 What is a motor sailor?
Motor sailor yacht charters are a grand way to explore the Greek Islands. A motor sailor is a traditional mono-hull vessel that can travel either via the wind and sails or a motor.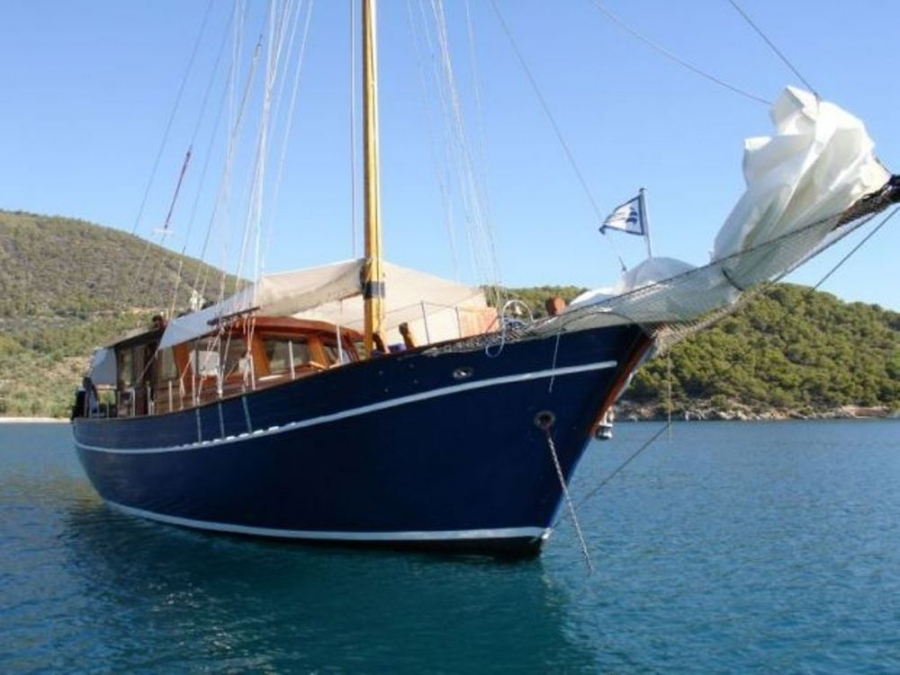 Browse Motor-Sailor Charters in Greece
If you're interested in a motor-sailor charter in Greece, you might be wondering what to expect. There are several benefits to choosing such a boat. Here are some of them:
Flexibility. The Greek waters are ideal for motor sailors to explore. You can travel between islands at your own pace.
Relaxation. A motor sailor offers plenty of room for relaxation, whether it's lounging on the deck or resting below deck with a good book or glass of wine. There's nothing like the feel of sailing across the waves with only the power of the wind.
Food and drink. You can rely on your private chef to prepare meals for you using fresh ingredients from local markets.
Choosing the Right Motor-Sailor Charter in Greece
The key to a successful yacht charter is choosing a yacht that meets all your requirements. You'll want to consider crew personalities, cabins, amenities, water toys, and how luxurious you'd like your experience to be. The knowledgeable professionals at CKIM Group will assist you in finding the perfect yacht for your motor-sailor charter in Greece.
Things to Do on a Motor-Sailor Charter in Greece
Water toys are a big part of yachting, so take advantage of your boat's selection. Jump in the water and use the towable toys, paddleboards, wakeboards, water skis, and floating mats. Snorkel or scuba dive and see what's happening in the undersea world. Or, go ashore and explore to your heart's content.
Have a bite to eat at a restaurant. There are different types of restaurants:
Estiatorio: A restaurant that serves cooked foods from the oven called magerefta but it can also have grilled-to-order foods, fish, appetizers, and salads.
Pistaria: A grill house that serves spit-roasted lamb, steaks, grilled or rotisserie chicken, salads, and appetizers.
Taverna: A taverna usually has a smaller menu and is a great place to enjoy food, wine, and conversation.
Psaro-tavernas: Fish taverns by the sea or even in Athens and on the islands.
Fournos: Bakeries.
Of course, you can always enjoy the passing scenery as you sail from island to island.
Places to Visit in the Greek Islands
Greece is one of the most popular destinations for yacht charters. Most of them are uninhabited, so the scenery represents true wonders of nature, untouched by humans and imagination: white sand beaches, crystal clear waters filled with an abundance of colorful fish life, and stunning rocky coastlines adorned with bays filled with beautiful Mediterranean light. The Greek islands offer a lot- from trekking paths through ruins to isolated coves perfect for swimming to nightclubs filled with trendy people and top DJs.
Saronic Islands Yacht Charters
Sporades Islands Yacht Charters
Tips for an Amazing Experience
When you are on a motor-sailor charter in Greece, there are plenty of questions to consider.
How much space will I have? Where can I swim or snorkel? What kind of meals will there be? Are there watersports available?
A yacht charter is both a vacation and an investment; weighing all options carefully before booking is essential. Read on for some tips that will make your sailing trip to Greece a memorable experience. And about an Ultimate Greece Catamaran Charter.
Pack light, enjoy relaxation, and learn some history while exploring one of Europe's most popular holiday destinations.
Ensure your trip. Make sure you purchase travel insurance before heading off on your vacation. It could save you thousands of dollars in unexpected costs.
Take along extra cash. Even though some ports accept credit cards (Visa or MasterCard), other smaller ports don't have any payment options other than cash.
Don't delay your trip aboard a motor-sailor charter in Greece, Turkey, or Croatia. There's an extravagant Mediterreanean Motor-Sailor available.
Please call us today at 1 (321) 777-1707 or describe Your Vacation Vision to help you plan your fully-crewed private luxury yachting vacation! Inquire as soon as possible about your custom, crewed yacht charter.
You make the memories. We make the arrangements.