Make your resolution now to begin spending more time with those you love. What better way is there to do that than to welcome in the new year on board a luxury yacht? Surround yourself with friends and family, sip champagne, and enjoy each other's company. Here are some top destinations for the best New Year's Eve vacations on a private yacht.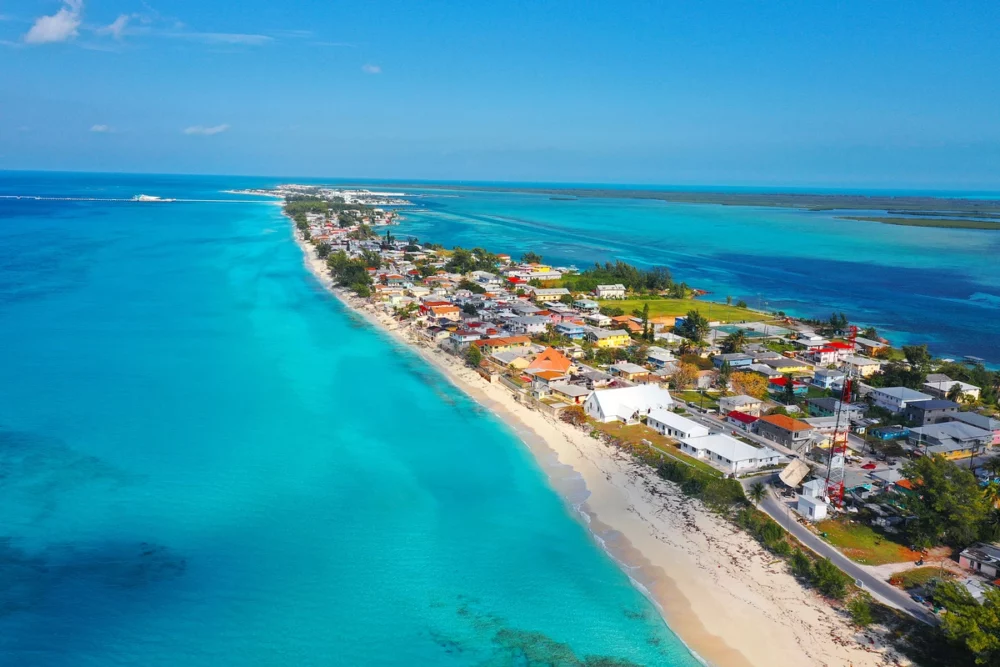 1. Nassau, Bahamas
Nassau is the capital of the Bahamas and one of the most popular places to spend New Year's Eve. The city has much to offer, including beautiful beaches, excellent restaurants, and great nightlife.
A few spots to consider are:
Atlantis Resort. Atlantis hosts an annual New Year's Eve party with live music, entertainment, and a fireworks display. The resort also has several restaurants and bars that offer special menus and drinks for the occasion.
Junkanoo Beach. This popular public beach is great for watching the Junkanoo parade and enjoying fireworks over the water.
Rosewood Baha Mar. This luxury resort offers several New Year's Eve events. There's a gala dinner, a beach party, and a fireworks show.
Graycliff Hotel. This historic hotel offers a glamorous New Year's Eve celebration. At midnight, there's a gourmet dinner, live music, and a champagne toast.
John Watling's Distillery. This popular rum distillery hosts a New Year's Eve party with live music, cocktails, and a fireworks display.
2. St Thomas, US Virgin Islands | Best New Year's Eve Vacations
St. Thomas, USVI, offers plenty of activities to enjoy on New Year's Eve. Ring in the New Year with an unforgettable yacht party. View the stunning fireworks displays from the harbor or out at sea.
You can also attend various parties, events, and concerts at popular venues and nightclubs such as Duffy's Love Shack, Margaritaville Resort, or The Smoking Rooster.
Lastly, check out the festive atmosphere in downtown Charlotte Amalie, where street performers, live music, and vendors selling local crafts make for a lively and fun-filled evening.
The motor yacht TAIL LIGHTS is an excellent choice for families. This 116-foot yacht accommodates 12 guests in 5 ensuite staterooms.
3. British Virgin Islands
There is no better place in the Caribbean for a New Year's Eve yacht charter than the British Virgin Islands. Many beach bars and casual New Year's parties mark the new year on the islands.
Foxy's Bar and Restaurant on Jost Van Dyke hosts a 48-hour party featuring live music, dancing, dining, and drinking.
Also, Trellis Bay on Tortola Island hosts an annual New Year's Eve celebration called the Full Moon Party. This event features live music, local food vendors, art displays, and a festive atmosphere.
Cooper Island Beach Club hosts a New Year's Eve celebration on its beautiful beach. The event offers live music, delicious food, and a relaxed ambiance. Visitors can enjoy a festive dinner, dance under the stars, and toast the New Year with cocktails.
4. Key West, Florida
There are plenty of festivities to partake in during this holiday period. Here are a few highlights to consider.
In Key West on December 31, Sloppy Joe's Bar offers live music on stage starting at noon.
Watch the Annual Dropping of the Conch Shell if you make it to midnight.
For a more relaxed celebration, At Mallory Square, sunset is always a celebration. But the last sunset of the year is a big event. The fun begins two hours before sunset with street performers, artists, and musicians.
5. St Barths, Leeward Islands
St. Barths, a chic and sophisticated island in the Leeward Islands, is an exceptional destination to celebrate New Year's Eve.
One of the most popular things on New Year's Eve is attending one of the many glamorous parties and events hosted by the island's upscale hotels, restaurants, and beach clubs, such as Nikki Beach, Eden Rock, or Le Ti St. Barth.
You can also enjoy an exclusive yacht party or a romantic dinner at one of the island's fine dining establishments.
Lastly, don't miss out on the festive atmosphere in Gustavia, where live music, street performers, and lively crowds create a fun and memorable celebration.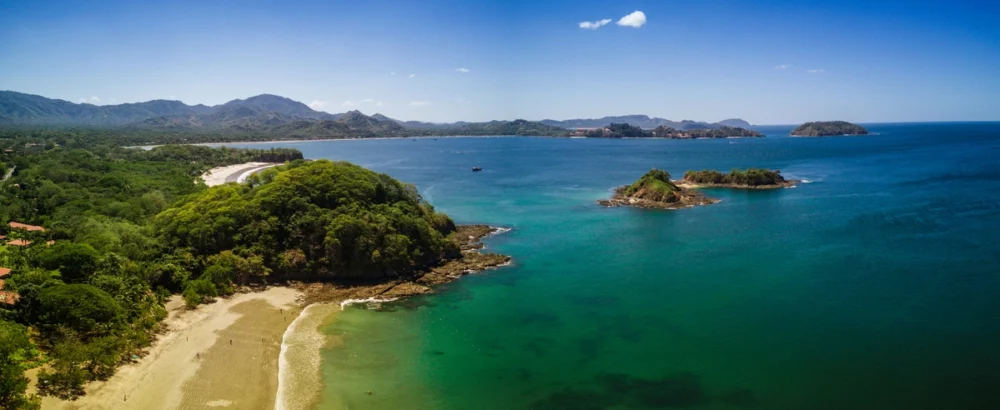 6. Costa Rica | Best New Year's Eve Vacations On A Yacht
A Costa Rica yacht charter offers a fantastic opportunity to explore the country's stunning coastline, vibrant marine life, and lush tropical landscapes. Here are some things to do and see on a Costa Rica yacht charter:
Manuel Antonio National Park: Visit this renowned national park on the Pacific Coast. It offers incredible biodiversity, beautiful beaches, and hiking trails. Keep an eye out for monkeys, sloths, and colorful bird species.
Tortuga Island: Sail to Tortuga Island, known for its pristine white sand beaches, crystal-clear waters, and excellent snorkeling and diving spots. Enjoy water activities like swimming, kayaking, and paddleboarding.
Cocos Island: For a true diving and snorkeling paradise, head to Cocos Island. It's a remote UNESCO World Heritage site renowned for its abundant life, including sharks, dolphins, and manta rays.
Gulf of Papagayo: Explore the Gulf of Papagayo, known for its calm waters and secluded anchorages. Enjoy water sports like jet skiing, fishing, and wakeboarding, or relax on the yacht's deck and take in the picturesque surroundings.
Osa Peninsula: Cruise to the Osa Peninsula, a biodiverse region filled with lush rainforests and untouched beaches. Take a guided hike through Corcovado National Park, home to jaguars, tapirs, and scarlet macaws.
Best New Year's Eve Vacations On A Yacht: Benefits
In addition to being able to visit some of the fantastic destinations mentioned above, private yachts are well-suited to celebrating New Year's Eve, a honeymoon, or any other occasion.
Exclusivity and Privacy
Chartering a yacht provides a private and intimate setting for celebrating New Year's Eve. You can enjoy the company of your loved ones or a group of friends without the crowds and noise typically associated with public events. It allows for a more personalized and meaningful celebration.
Luxury and Comfort
Yachts are designed to provide luxury, comfort, and amenities. They often feature spacious decks, luxurious cabins, dining areas, lounges, and state-of-the-art facilities.
These are just some of the best New Year's Eve vacations for your winter getaway. Contact us for more, including Christmas holiday charters.
Please call us today at 1 (321) 777-1707 or describe Your Vacation Vision to help you plan your fully-crewed private luxury yachting vacation! Inquire as soon as possible about your custom, crewed yacht charter.
You make the memories. We make the arrangements.