Greece Charter Specials
Have ever dreamed of seeing the Acropolis at sunset or strolling the streets of Santorini? If so, your dream may soon be a reality! Welcome to our Greece charter specials. We've highlighted some fantastic boats offering limited-time yacht charter vacation deals. In addition, we often include some top yachts with special experiences worth exploring.
For more great options, including recommended super yachts, please visit our Featured Yachts page or Worldwide Specials page. You can also have a look at all the wonderful islands there are to explore in Greece.
Why Greece?
Few destinations on earth are as magical as the islands of Greece. And, wIth so many islands, it may be difficult to decide where to go. That's where our experienced charter professionals come in. They have visited many of these islands in person and can provide you with first-hand knowledge of the area. That being said, let's take a look at some of the reasons a Greece yacht charter special could be just the vacation you need.
1. The Number and Variety of Islands
With so many islands, there are lots of itineraries you can create and places you can visit. Each place has sometihng different to offer, but all of the Greek Islands have gorgeous beaches and truly welcoming people.
2. Beaches
Speaking of gorgeous beaches, you'll find just the right one (or more) on your charter. Whether you prefer lively beaches with lots of activity and fun bars or relaxing, isolated beaches where there's not another person in sight, Greece has them all.
3. History
Make the Greek history you learned in school come to life when you see ancient temples, settlements, and statues up close.
4. Dive Sites
Greek history continues beneath the surface of the sea as well! Countless shipwreck sites as well as fascinating underwater caves make for incredible scuba diving opportunities. If you're not a diver, snorklers will find plenty to see too.
5. Food and Wine
The abundance of fresh ingredients available in the Greek Islands make the food here outstanding. Your yacht's chef can create Greek specialties, but why not go ashore and try some local fare? What's more, Greece has one of the longest histories of winemaking and wine drinking in the world–so be certain to taste some for yourself.
Greece Charter Specials | A Few Destinations
Choose a link, below, to discover more about a few of the destinations:
Don't hesitate to contact us to discuss all the fantastic options you have on a Greek yacht charter. And don't worry, you don't have to see it all on one vacation! There are plenty of options for exploring the Mediterranean, including our Croatia charter specials.
Are you looking for an unforgettable yachting experience? Then look no further! Here are some Greece motor yacht charter specials during May 2023. Moreover, do you want a romantic getaway or a fun-filled family vacation? Then a motor yacht charter is a memorable way to explore Greece and its scenic coastlines. Also, read more about…

---

The fall is a highly underrated but extraordinary time to charter a luxury yacht. The crowds have subsided, the weather is still warm, and locals have reopened their shuttered shops and restaurants after an August hiatus. Venture out on a private yacht in the Mediterranean or Bahamas this fall, and experience authentic fall festivals and…

---

Greek sailing yacht WIND-OF-CHANGE is here to show you Greece from one of its most beautiful vantage points: the sea. Greece is a trendy location for yachting. However, there are still some secret spots and lovely islands with beaches that you can only get to by boat. Sail the Greek Islands in Style Greek Sailing…

---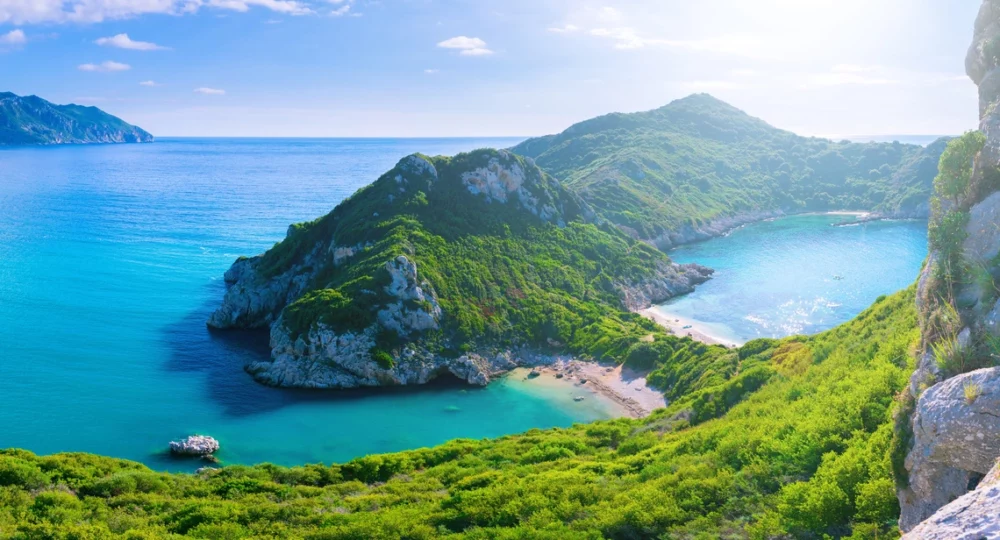 Greece Charter Specials | Inquire Now
If you have questions about chartering please check our FAQs or First Time Yacht Charter Guide.
Please call us today at 1 (321) 777-1707 or describe Your Vacation Vision to help you plan your fully-crewed private luxury yachting vacation! Inquire as soon as possible about your custom, crewed yacht charter.
You make the memories. We make the arrangements.